There are tons of ways to make extra cash; some are legit, some are not. Some require a lot more work than others. You might not be up for driving for Uber or starting a dog walking business, but even if those things aren't for you, there are still some creative ways that you can make money by doing side hustles that don't require you to sacrifice too much of your time or money to get started.
After all, the goal is to make money, right?
Almost four years ago, I quit my job to start working for myself. I was able to do this for two reasons; first, because my wife Kim and I paid off our $52,000 in consumer debt. Second, because I started researching legitimate ways to make money on the side.
Here are twenty ways that you can put some extra moolah into your pocket and you can do them all on a schedule that works for you.
1. Rent Out Your Spare Bedroom
Got a spare bedroom? If so, you can advertise it on Airbnb and rent it out to people that visit your city when it's convenient for you. Depending on where you live, you may be able to get top dollar in certain seasons.
A quick search of my local area showed private rooms for 1-2 guest renting for between $30 and $75 per night. This means you could potentially make between $60 and $150 per weekend by just renting out your spare bedroom.
2. Design Products
If you love designing or creating stuff consider posting your designs on Cafepress. You can create t-shirts, coffee mugs, shower curtains, blankets or any other number of products. You upload your designs to your Cafepress account and when people buy a product with one of your designs, you get paid a commission of 5% to 10% of the selling price.
One of the other great things about using Cafepress is that it's a largely passive income source. Once you've set your designs, there's very little work needed in terms of making money.
3. Take Online Surveys
There are several online survey sites that claim that you can make a lot of money, but not all are legit. Two of my favorite survey companies are Survey junkie and Harris Poll Online.
I like Harris Poll Online because it's free to join and when you take their online surveys you earn points. These points can be used to purchase gift cards from a number of different stores such as Amazon and iTunes, or you can use your points to purchase goods such as movies, books or stuff for the home.
Survey Junkie is great because they will pay you cash instantly via Paypal for the surveys that you complete. No need to wait to get paid, which is rare when it comes to survey companies.
It is worth noting that you will not make a full-time income doing this, it is solely a way to make some extra cash on the side.
4. Rent Out Your Car
If you've got a car that you don't use often, you can list it on Turo as available to rent. It's pretty easy; you register the make and model of the car and where you're at, Turo sets the rental price and you get paid 65%-85% of the trip price via direct deposit.
It's worry-free income too; Turo insures your car and you get to accept or decline requests to rent your car as you see fit.
5. Report Your Shopping Habits
Do you like to shop?
Another cool way to make money is by reporting your shopping habits. Here's how it works: when you sign up with National Consumer Panel, they mail you a handheld scanner, kind of like the ones you use for gift registries.
All you have to do is scan the barcodes of the stuff you buy as you put it into the cart. You also record the total you paid and what store you bought at. Then, at the end of each week, you send your shopping report in electronically.
NCP then awards you points based on your shopping habits, and you can trade those points in for cash, an Amazon gift card, a Visa rewards card, or an iTunes gift card.
6. Sell Stuff Around the House Online
You would be amazed at what items you have lying around the house that might bring good money. Do you still have your textbooks from college? Check out Bookscouter where they will not only buy your textbooks but provide a free shipping label to send them as well.
What about your old cell phone or last generation iPod? Look around your house and determine what you are willing to part with.
We use the 1 year rule: if I haven't used the item in the past year, it is time for it to go. I use Ebay to sell smaller items and I list bigger items on Craigslist because shipping can really eat into your profits. The bigger the item, the more it will cost to ship.
7. Buy for Less and Sell for More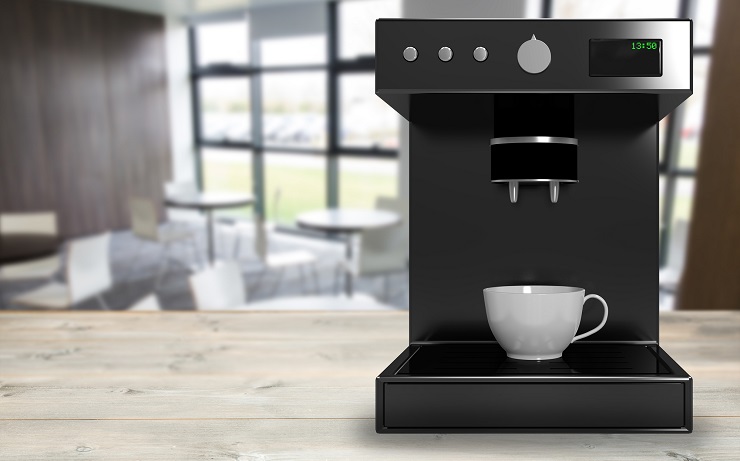 This is one of my favorite things to do. As the saying goes, "one mans trash is another man's treasure." Recently I stopped by a yard sale that had a Keurig for sale. I gave them $8 for it, listed it on Craigslist, and sold it for $50 the same day.
When I am at a sale, I will often pull my cell phone out and look an item up first on Amazon or Ebay to see what it's selling for. If the margins are high enough, I make an offer.
8. Get a Second Job
I know firsthand how difficult it can be to have two jobs but it is worth it if you have a goal. Our goal was to be out of debt in 18 Months so a second job was a must to make this happen.
9. Get Paid for Price Drops
Have you ever bought something and then it went on sale AFTER you purchased it? Well, now if that happens, you can get paid. This is one of the most creative ways to make money and it requires little action on your part.
Check out Paribus which will scan your emails for purchases that you make from major retailers like Walmart and then track those purchases for you. If the price drops, you get paid the difference. It is as simple as that.
Pretty cool, right?
10. Monetize Your Skills
Are you good at fixing computer issues? What about cutting hair? Are you handy around the house? Take an inventory of your skills that you can turn into immediate cash. Write down on a piece of paper what your skills are and how you can make money using them.
Test your idea with your circle of friends and who knows, maybe you could make a business out of it.
11. Put Items on Consignment
Do you have furniture that you would be willing to sell? If so, there are consignment shops that sell pre-owned, quality items such as furniture and household goods. Even if you have some designer clothes, there are places that sell those as well.
There are consignment stores all over, so just Google it and start packing your stuff to sell. It is worth noting that some of these stores will actually give you cash for clothes, so you don't have to wait for them to sell to get paid.
12. Sell Your Photos
If you love photography and would like to make a little extra money with your pictures, you can become a Shutterstock Contributor. It is free to contribute and you can get anywhere from $0.25 to $75.00 per download! Turn your creative eye into a way to make some extra cash today.
Related Podcast
13. Freelance writing
If you like to write and would like to make money in your pajamas, then freelance writing could be a great fit. My friend Holly makes over $100,000 per year from freelance writing. She even has a course to help other people make money as a freelancer called Earn More Writing. This is a great way to get started.
14. Sell Items on Etsy
If you are into making crafts or items that are unique in nature, check out Etsy.com. It is an online marketplace where you can have a web presence to sell the items you create.
15. Create a Kickstarter Campaign
This is one of the greatest innovations in the 21st century. If you are creative and want to make a product, produce a film, or even cut an album, Kickstarter.com allows you to raise money to so. I recently gave to a campaign called, "I'm Fine, Thanks" which raised over $100,000 for their movie!
16. Teach a Community Education Class
If you have a skill that's best learned in a group setting, considering contacting your local Community Education officials and talk to them about teaching a class. Ideas for what type of class you can teach if your local community education program doesn't already offer it are endless.
You could teach a budgeting class, an Internet safety class, a class on how to use a smartphone, how to pay off debt, how to retire early or a multitude of other things. Research your skill sets and see what you could teach others that would bring value to your community and earn you extra money in the process.
17. Tutor a Student
Parents with students of all ages are seeking out qualified tutors for their kids. If you are great with kids and are good with Math, English, Creative Writing or Grammar, consider advertising your services as a tutor. This is a great way to make money while in college too. Advertise your services on Craigslist or Facebook.
18. Teach Others What You Know
Are you a great cook? Offer services to come to someone's house and teach them to cook a few great dishes.
Most people have at least one talent that others rave about and wish they had. Find yours, and offer to teach it to others for a fee.
19. Provide a Time-Saving Service
There are many tasks out there that busy people would gladly pay someone else to do, such as housecleaning, dog walking, lawn care, doggie doo-doo cleanup, car washing services and other similar tasks. Get creative with this. Look for simple tasks that you don't mind doing that would be a huge time-saver for other people, and offer your services via Craigslist, local bulletin boards, or local newspapers.
20. Recycle Aluminum Cans
In some states, you can make up to 5 cents per can that you recycle. if you live in one of those states, then you can make decent money recycling aluminum cans. Some people make over $100 per week doing this on the side.
21. Expand Your Side Hustle
Already got a side hustle in place? Find a way to expand on it. If you offer house-painting services, consider adding another repair/maintenance service to your business. If you're a freelance writer, consider offering website content writing services. If you offer babysitting services, expand your business and offer house-cleaning services as well.
Find a way to utilize the skills you already have and grow your side hustle business to expand your customer base and earn more money.
Have you tried any of these creative ways to make extra money?
Paribus compensates us when you sign up for Paribus using the links we provided.