What's one of the easiest ways to make money from your phone? Online surveys.
Dozens of sites offer paid surveys that pay you in cash or gift cards. Other stores ask for your opinion about your shopping trip in exchange for a sweepstakes entry.
Using the best survey apps ensures you get paid the most for your time. Take a look at our top picks for when you want to make money in 15 minutes or less.
Top Survey Apps
Survey Junkie
Earn money by sharing your opinion on products and services.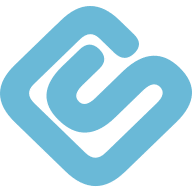 Swagbucks
Get paid to take surveys, play video games, and more.
LifePoints
Most surveys are 10 minutes, urgent surveys pay more.
You might use survey sites that you access from your computer only.
But did you know you can use mobile apps too? If not, you need to join one of the survey networks listed below.
They let you take surveys on the go and make money with your smartphone or tablet.
Unless otherwise stated, each app is available for Android and iOS devices.
1. Survey Junkie
Trustpilot: 4.3 out of 5
One of the most trusted and reputable survey apps you should check out is Survey Junkie. They have over 10,000,000 members, and you can get paid cash via PayPal.
Surveys cover a variety of topics and often vary in length. Your opinion can help influence brands and improve retail products.
Longer surveys do pay more than shorter surveys. It's also possible to earn points by referring friends and completing profile surveys.
Survey Junkie pays you with a point balance as low as 1,000 points. That's about $10 in rewards. Available awards include PayPal cash or retailer gift cards.
Learn more: Survey Junkie Review
2. Swagbucks
Trustpilot: 4.2 out of 5
Swagbucks is one of the best ways to earn money from surveys and other small tasks. These tasks include watching videos, surfing the web, and testing product samples.
Most of the Swagbucks surveys take 15 minutes. And you can take multiple surveys each day. On a regular basis, you can even earn bonus points during the month as a loyalty bonus too.
Another reason to consider Swagbucks is their low payment thresholds.
You can start cashing out your rewards points (SBs) for gift cards as small as $3. These gift cards are for your favorite restaurants and retailers.
If you prefer PayPal cash, the minimum payout threshold is $25. But to skip a step, get paid with a gift card for a store you will visit soon. This way, you can request payment more often to celebrate small victories.
3. LifePoints
Trustpilot: 4.0 out of 5
Another exciting survey app is LifePoints. You can earn points for the following activities:
Surveys
Daily challenges
Earn on the Go location-based earning chances
Daily trivia quiz
Personality profiler
Quarterly prize sweepstakes
The location-based Earn on the Go activities might be the best way to earn rewards points. By enabling your geo-location services, LifePoints gives you a monthly base point bonus.
With Earn on the Go, you make money when you work out or commute to work. LifePoints can give you some additional earning invites for doing certain activities at your current location. For example, maybe you can mystery shop.
Your points are good for PayPal cash or retail gift cards, including Amazon, Starbucks, and iTunes.
4. Attapoll
Trustpilot: 4.4 out of 5
Attapoll pays you to take surveys on your phone. Once you install the survey app and set up your profile, you can take surveys anywhere you have an internet connection and a few spare minutes.
The surveys are fairly short, and you can earn PayPal cash, gift cards, or make a charitable donation. Attapoll has low payout thresholds, and you can also get a referral bonus for referring friends.
5. YouGov
Trustpilot: 4.6 out of 5
YouGov has surveys from consumer brand opinions. Plus, you get 2,000 bonus points ($20) as a welcome bonus! Payment options include gift cards to many stores and restaurants.
When not taking surveys for points, you can partake in community polls. These polls don't earn points. But you can express your opinion on other non-survey topics.
6. Pawns.app
Trustpilot: 4.5 out of 5
With Pawns.app, making money through surveys is a breeze. Simply install the app, sign up for a free account, and you're all set!
The Survey feature allows you to earn by sharing your opinions on various topics, ranging from politics and fashion to the car industry and consumer products, and so much more.
It's a convenient and easy way to turn your thoughts into extra cash! Get started today and start earning with Pawns.app!
Anyone in the world can join us and turn their internet connection into cash, Bitcoin, or gift cards! The legal age to use depends on your country.
Underage children will be required to have parental permission. You can learn more at the site FAQ.
7. InboxDollars
Trustpilot: 4.2 out of 5
InboxDollars is a leading Swagbucks alternative. And it's a great option to diversify the ways you can make money.
Paid surveys are one way to make money with InboxDollars. But you can also get paid to read emails and test products.
Or you can redeem coupons, shop online, and watch videos. Sign up now to get $5 in bonus cash.
The most popular payment method for InboxDollars is cash. But you can also redeem your points for retail gift cards as well.
8. Toluna
Trustpilot: 3.7 out of 5
One of the largest and highest-paying survey apps is Toluna. You can enjoy the following activities:
Online surveys
Socialize with other Toluna members
You can redeem points for PayPal cash, Amazon codes, sweepstakes, and other gift cards.
Toluna is one of the largest online survey platforms. So they partner with some of the largest companies to broadcast your opinion.
As a result, you might get more survey invites with them than with smaller apps.
They might ask you to test products for extra pay too.
9. UserTesting
Trustpilot: 4.1 out of 5
UserTesting is a company that will pay you to test websites as you record a video response. You get paid $10 per 20-minute video.
This option isn't as lucrative as MindSwarms. But you might have more testing invites because you can test websites.
And it's a way to diversify your side hustle earnings. After all, you may be tired of standard online surveys.
You only need a mobile device or computer that records audio and video to begin testing. When you begin, you can test websites, apps, and prototypes.
UserTesting makes all payments via PayPal.
10. Grab Points
Trustpilot: 4.6 out of 5
With GrabPoints, you can earn points by taking surveys, watching videos, and testing apps. Oh yeah, you can make money completing offers and online tasks too.
For payment, you can request retail and restaurant gift cards. If you like to travel, Hotels.com and Southwest Airlines credits are available too.
Two of the best payment options are PayPal and Amazon credit.
When your balance reaches $3 (3000 points), you can request payment. In contrast, with the other retailers, your balance must be at least $5 to $10.
11. Google Opinion Rewards
Google Play Rating: 4.6 out of 5
Do you shop at the Google Play Store? If so, Google Opinion Rewards is one of the most efficient ways to earn Google Play credits.
You'll answer quick surveys created by Google. Other Google loyalists might submit surveys too.
Survey topics include asking your opinion on Google apps, online marketing campaigns, and logo designs.
Payment is instant, and you earn up to $1 per survey. The only downside is that it's not available for iOS devices.
12. SurveyClub
Trustpilot: 4.0 out of 5
SurveyClub is an online platform that gives you access to multiple surveys each day. It's available to users who are at least 16 years old, which makes it a great opportunity for teens to earn money.
In addition to surveys, you can earn by joining panels and shopping at select online stores. If you want to work with SurveyClub, you must live in the United States, Canada, the United Kingdom, or Australia.
When you reach a $25 balance, you can cash out for an Amazon gift card.
13. Opinion Outpost
Trustpilot: 4.3 out of 5
Opinion Outpost offers the chance to participate in multiple surveys per day. Most surveys take less than 20 minutes. But you can earn around $1 per survey.
In addition to surveys, you can earn with Opinion Outpost by completing microtasks, testing products, watching advertisements, and completing in-person checks at physical stores.
You can redeem your rewards points for cash via PayPal and gift cards.
Teen survey takers will be excited to learn that you only need to be 13 years old to sign up with Opinion Outpost.
14. Valued Opinions
Trustpilot: 3.6 out of 5
Valued Opinions offers the chance of earning up to $7 per survey. You'll have access to multiple survey opportunities each day. However, you might not qualify for every survey.
You need to be at least 17 years old to sign up with Valued Opinions in the U.S.
When you are ready to cash out, you'll find a selection of gift cards. Plus, you can cash out via airline miles. But you'll have to wait for your rewards balance to reach $20, and there is no cash option.
15. MyPoints
Trustpilot: 4.4 out of 5
MyPoints will pay you for completing a variety of tasks online, including taking surveys.
You'll also have the option to earn points by shopping online, booking travel, watching videos, and downloading coupons.
You'll need at least $10 worth of points to cash out a gift card. But if you want to get cash via PayPal, you'll need at least $25 worth of points.
The company has been around since 1996. With this long-standing reputation, you might feel more comfortable working with this survey site.
16. Qmee
Trustpilot: 4.2 out of 5
Qmee is a website that offers the chance to earn extra money by sharing your opinion and shopping online.
The surveys tend to pay somewhere between 15 cents and $1.50. Although the payout is relatively low, the time commitment is usually less than 15 minutes.
If you work with Qmee, you'll find a free way to earn extra cash when you have a spare minute.
17. Ipsos i-say
Trustpilot: 4.2 out of 5
Ipsos i-say offers users the option to take surveys, which mostly center around the reasons why you make the purchases that you do.
For each survey you complete, you'll earn between 45 and 90 points. You'll need at least 500 points to cash out a $5 gift card. If you wait to earn 1,500 points, you can cash out $15 via PayPal.
It will take time to earn a significant amount of points with Ipsos i-say. But if you have time on your hands, this is an opportunity to get rewarded for your opinion.
18. PrizeRebel
Trustpilot: 3.8 out of 5
Taking surveys is just one way to earn points through PrizeRebel.
Other ways to earn points through the platform include performing microtasks, watching videos, referring friends, and completing offers.
With so many different ways to earn, it's unlikely you'll ever get bored again. You can cash out with an Amazon gift card as small as $2. But most gift cards require meeting a $5 cash-out threshold.
If you want to work with PrizeRebel, it only takes a few minutes to sign up.
Frequently Asked Questions
Here are a few of the common questions we receive regarding survey companies and their apps. Hopefully, they can answer some of your questions.
How Much Can You Make Taking Surveys?
A better question would be, how much do you want to make? Each survey site payout is slightly different. Most pay between $0.25 to $5.

If the average survey is 1$ and you complete 30 a month, that could total $30. Make sure to check each survey site for their payout structure to be clear.
Which Survey Apps Pay Instantly?
Google Opinion Awards is one that pays out instantly. Most payout sooner than later. Those who pay in gift cards tend to pay instantly.
Are Paid Survey Apps Legit?
The sites we listed in our article here are. Hence we provide their TrustPilot score and a short review. Check out our full reviews to learn more.

Also, check TrustPilot or other sources like BBB to make sure the site you use is legit.
How Will I Get Paid?
Sites vary on the payout. Some pay in gift cards, while others use PayPal or direct deposit. Some even donate your winnings to charity if you choose.

Follow the steps when getting started to decide how you want to be paid.
Methodology
In order to provide you with only the best survey apps, we used the following criteria:
Trustpilot score – The app must have a rating of 3.5 or greater. Apps that do not meet this rating are not included due to having a high amount of customer complaints.
Active app – It must be a survey app that is currently active in the Apple App Store or the Google Play Store.
Years active – We only included apps that have been around for a year or more so that they have had time to be tested by the average consumer and get adequate feedback.
How Do These Survey Apps Compare?
| | |
| --- | --- |
| Company | Trustpilot |
| Survey Junkie | 4.3 |
| LifePoints | 4.0 |
| Swagbucks | 4.2 |
| Attapoll | 4.4 |
| InboxDollars | 4.2 |
| YouGov | 4.6 |
| Toluna | 3.7 |
| Grab Points | 4.6 |
| Google Opinion Rewards | 4.6 |
| UserTesting | 4.1 |
| SurveyClub | 4.0 |
| Opinion Outpost | 4.3 |
| Valued Opinions | 3.6 |
| Mypoints | 4.4 |
| Qmee | 4.2 |
| Ipsos i-say | 4.2 |
| PrizeRebel | 3.8 |
| Pawns.app | 4.5 |
Summary
You probably already use an app to stream videos or check your bank account balance on your phone. But what about completing surveys?
Now you have several different survey app options to share your opinion. Most survey apps pay you via PayPal or gift cards to discuss any topic under the sun.
And you have your pick of convenient cash or gift card payment for quick payment.
So what is the best survey platform? Downloading apps is only the first step. Complete your first survey and see how it compares to other survey apps.