When you're searching for a gift idea for your anniversary, know that there are great cheap anniversary ideas that show your spouse you love them without breaking the bank.
With a little creativity and thoughtfulness, love, affection and frugality can go hand-in-hand.
Cheap Anniversary Ideas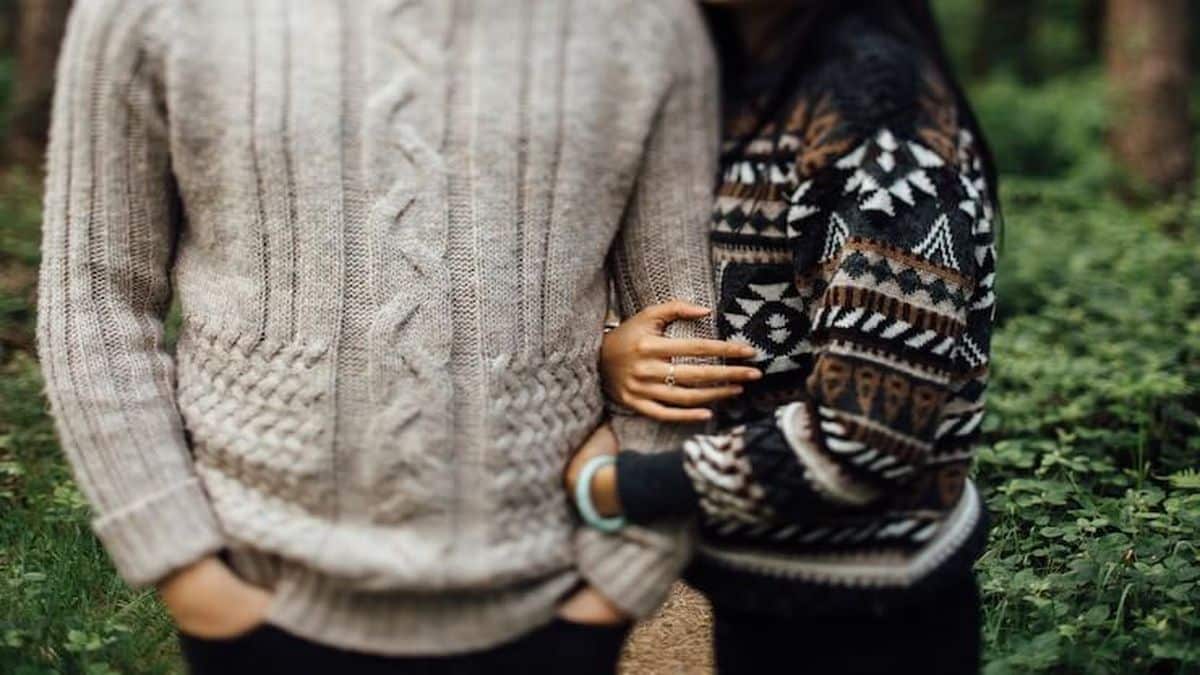 There are ways to be thoughtful and frugal at the same time. Especially on special occasions like an anniversary. Here are a few ideas you can keep in your back pocket for when that special day arrives.
1. Fine Dining at Home
Skip the fancy restaurant this year for your special day and cook your favorite exquisite meal at home. Clean the house, set the dining table up with a nice tablecloth and candles.
Buy your favorite cheap wine (I Love Trader Joe's) and prepare your favorite fine dining meal choices. Lobster tail, anyone? Steak? What's your pleasure?
Prepare it at home and enjoy it – just the two of you, laughing all the way to the bank.
2. Plan a Rustic Weekend Away
Plan a weekend of camping, either in a small tent or at one of many state parks' camping cabins. Spend your days enjoying nature while keeping the budget reasonable.
A camping getaway can range anywhere in price from free to $30-$60 a night for a state park camping cabin. Much cheaper than a hotel or bed & breakfast, and just as much fun.
3. Celebrate with Fitness
One of our favorite low-cost anniversary activities is to have a fitness celebration. Plan a day or weekend of hiking, biking, running, walking, swimming or all of the above!
Choose new paths and parks and spend your time exploring nature and getting in shape. Bring along a backpack with a picnic lunch and you've got it made!
4. Plan a Movie Night at Home
Avoid the crowds, the expense of movie tickets, and high priced popcorn… and plan a movie night at home.
Choose one or two of your favorite movies from Netflix or some other option to watch movies for cheap, throw some popcorn in the microwave, and cuddle up under a warm blanket.
5. Invest Some Money
This may sound boring, but you might consider taking the money you would have normally spent on an anniversary celebration and agree together to put it toward an important financial goal you have.
Put it in an investment account, or toward debt. Or, make a plan to produce some great passive income sources.
Making your future more financially secure is one of the best anniversary gifts you can give each other. Just don't forget the kiss to go along with it.
6. Find a Dinner Deal
Our rule for restaurants is to never pay full price. Most, if not all, popular restaurants have happy hours, daily dinner specials, and online coupons.
You can also use Groupon to find buy-one get one deals and offers like 2 for $20. There's no shortage of deals like this if you just take a few minutes to look around.
7. Have a "Reminiscing" Party
Watch your wedding video, look at old wedding photos, and re-live all the fun and crazy times you've had over the years. Maybe it will spark some new ideas too.
8. See a Free Concert
Many cities and towns have free concerts in local parks or in your downtown area . Check with your local tourism web site (or tourism sites in nearby towns) to find free concerts that you can enjoy together for only the cost of gas to get there.
You may even find some concerts you can walk or bike to. This will help you get your exercise in at the same time (WIN/WIN).
Related: 7 Legit Ways To Get Free Gas
9. Plan a Fresh-Picked Meal
Pick up some ingredients at the local Farmer's Market, go hunting for fresh berries to pick, and make a farm fresh meal at home.
Create a bountiful salad and sprinkle the berries over vanilla ice cream, enjoying a wonderfully frugal fresh-picked meal that will warm your heart and your pocketbook.
10. Have a Bonfire
Pick up your favorite bonfire-friendly foods and have a bonfire at home. S'mores, anyone? Hot dogs or a nice plate of fajitas cooked over a campfire grill tripod?
The possibilities are endless, and it's pretty easy to install a fire pit in your yard for cheap.
11. Celebrate With Words
For an extra special anniversary celebration that will last forever, choose to have you and your spouse write your feelings on paper.
You can write anniversary vows like you would wedding vows, share special memories from over the years, or share all that you've learned about him/her and what your hopes and dreams are for the future.
When it comes to a gift for your loved-one, there's little that's more memorable than sharing your heart with him or her.
12. Do Something Thoughtful for Your Spouse
Is there something your spouse needs to do but just can't muster up the drive to do? How about doing it for them?
You might need some help from family or friends if it's a bigger job, but taking something big off of your spouse's to-do list will definitely warm their heart. Another thought: find a way to help them de-stress.
Here are some thoughts on how to make that possible:
Clean the house for your wife if it's something she normally does
Organize the garage for your hubby
Give each other a back massage
Detail your spouse's car yourself
Fix up the garden
With a little thought, you're likely to come up with something that you can take off their plate – or give them – that will make them smile.
13. A Cool Idea in Place of Sending Flowers
Let's admit it, there are a lot of guys out there who forget their anniversaries. For those do gooders here's a simple idea that will go a long way.
The day before your anniversary take the time to write a thoughtful card and place it on their desk at work, inside the door of their car, or any other place they are sure to be. Enlist a co worker if need be.
The key here is to almost make them believe you forgot the big day, but in actuality you totally planned ahead for it, scoring you some major brownie points.
14. Small Anniversary Party/Get Together
This is a great opportunity to catch up with some of the very friends and family who played a part in your special day.
It's also a great excuse to see some loved ones you haven't seen in a while to catch up on life. Keep it simple with some of the ideas mentioned in this post and let the good times roll.
15. Take an Inflatable Boat on The Lake
Sometimes you don't need a fancy powered boat to have fun on the lake. You can get a decent inflatable boat on Amazon for under $50.
Then take your significant other for boat ride in a local pond or lake and look at the stars. Maybe bring a refreshment or two. This is sure to surprise them and not cost you much to make it happen.
16. Revisit Memorable Places
How about spending the day revisiting places that are significant to your relationship?
For example, where were you when you shared your first kiss? Where did you go on your first date?
Where were you when you got engaged? Make a list of places that helped you make memories during your relationship and stop by for some reminiscing.
17. Visit a Museum
Many local museums are free or cheap to visit, and provide for hours of entertainment.
You could visit history museums, art museums, or specialty museums. Check your state's travel website and search for museums you can enjoy together.
Check out Smithsonian Magazine to find a museum near you.
18. Take a Class Together
Why not take a class with your spouse to celebrate your anniversary? You could take any type of class such as:
dance class
drawing class
painting class
photography class
language class
Check your local community education calendar or your community Facebook page for suggestions.
19. Explore a New State or County Park
You could spend your anniversary hiking at a new state or county park near you. In most states, you'll find at least a few local, county or state parks.
Choose your favorite park if you're avid hikers, or go to a park you haven't been to before. Bonus tip: Put together a picnic lunch with your partner's favorite foods.
20. Plan a Homemade Pizza and Movie Night
Have you ever made homemade pizza with your partner? Well, now's the time. Making pizza from scratch is fun and gets your creative juices flowing.
Search online for great recipes. Then add your own special twists. Get creative with sauces, toppings and cheeses.
Throw your favorite movie in and cuddle on the couch tasting your pizza creations.
21. Have a Wedding Party Potluck
How about gathering your wedding party crew together for a potluck? Everyone brings a dish (you can have a theme if you'd like) and gathers at your place or at a favorite park.
You can reminisce about what went right, wedding day bloopers and more.
22. Visit Your Favorite Dive Bar
Do you and your partner have a favorite dive bar you like to hang out at? If so, make your anniversary a day to visit.
If not, look for highly rated dive bars or ask around for recommendations. Enjoy the relaxing atmosphere and share some drinks and an appetizer.
23. Take a Day Trip
Taking a day trip can be a fun, inexpensive way to celebrate your anniversary. Fill the car's tank with gas and get on the road.
Explore cute little towns you've always wanted to visit, big cities you'd love to see, or any place that isn't too far from home and provides for new sightseeing opportunities.
When was the last time you shared your deepest dreams with your partner? Your anniversary could be the perfect day to make that emotional connection.
Sharing your dreams requires going to a place of deep emotional intimacy. Who better to share your heart with than your partner?
25. Explore Your Neighborhood
There are often hidden treasures to be found right in your own neighborhood.
Take a walk where you live and explore things you might not take advantage of simply because they're always there.
Walk through neighborhoods and point out your favorite houses. You might even meet someone new!
Visit that local cafe, restaurant or specialty store you've always wanted to stop by but never taken the time to do so.
Summary
These are just a few ways you can celebrate each other without breaking the bank each year.
When it comes to spending time with your loved one to celebrate your anniversary, you have options.