If you're a frequent international traveler or are interested in visiting a different country, you'll need a passport. There are a few requirements for getting a passport, including providing a current passport photo.
While this can add to the total cost of getting a passport, it doesn't have to break the bank. It is possible to get cheap passport photos near you.
The key is knowing where to go and what the requirements are for passport photos.
Where To Get Cheap Passport Photos
Passports are a must-have for international travelers. Whether you have family out of the country, work one of the many jobs that require travel or simply love to take vacations, you will need a passport.
Here are some of the best places you can go to get your passport photo without ruining your budget.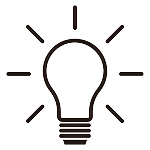 Want a free online tool to help you take the perfect passport photo? Check out Pixelied which is 100% compliant guaranteed and has a processing time of only 3 seconds.
1. Costco Photo Center
One of the cheapest places to get your passport photos. Not only can you get printed photos from your digital photos, you can four photos for as low as $4.99.
Make sure that the photos are 2×2 and that they meet the passport photo requirements below.
2. Your Local Post Office
It's possible to get passport photos taken at most United States Postal Service branch locations. Available hours and days for this service vary by location.
As a result, you may want to call or visit your local post office for more information.
Due to COVID-19, the post office currently has an online scheduling system for passport photos. This is not the regular procedure.
However, there's no information stating how long the online scheduling requirement will be in place. Consequently, it's best to follow the instructions and schedule your photo session.
Keep in mind that passport services hours at your local post office may differ from regular post office hours. The online scheduling tool at the USPS website can help you determine hours.
Since the post office website doesn't specify how many photos you'll get for your $15.00 fee, it might be wise not to expect more than one.
Cost: $15.00
3. Target
While Target won't take your photos for you, you can use their online photo passport system to get printed copies of your passport photo.
Here's how it works:
Take your passport photo at home
Upload the photo to the Target passport photo app
Crop the photo to the correct dimensions
When you're finished, Target will print out two 2"x2" photos on a glossy 5″x7″ sheet of photo paper and mail them to you.
Once you get the photos in the mail, you can cut them on the borders and send one in with your passport application.
Note that you may have to pay shipping costs for Target to ship the photos in addition to the cost.
Cost: $12.99
4. AAA Branch Offices
You may be able to get passport photos taken at a local AAA branch office. You can do this at most locations even if you're not a member of AAA.
Pricing at AAA depends on several factors. Non-members will pay roughly $15 for passport photos, while members will pay between $0 and $10 depending on their membership.
The location of the AAA office impacts the price as well. This is because AAA regional offices have some flexibility in determining prices for passport photos.
As with some of the other options mentioned on this list, you can stop at an office to get photos. You don't need to make an online appointment first.
However, there is an option to submit an online appointment request. Doing so will help expedite the process before you get to your local AAA office.
Your local AAA office can't ship your passport application and photo like other cheap passport photo providers. However, they can give you some guidance on filling out and submitting your application.
Cost: Up to $15
5. The UPS Store
The UPS Store has passport photo services at nearly 4,000 of its 4,900+ U.S. locations.
Unfortunately, the website doesn't specify whether or not you'll get two photos for the advertised price. However, the picture on the passport photo page on their website shows two photos in it.
You need to schedule an appointment at your local UPS Store to get passport photos taken. It may be possible to do a walk-in appointment depending on availability, but you should call the location first to verify.
The UPS Store can help you expedite shipping for your passport application and photo. They have a variety of expedited shipping options available for this purpose.
Contact your local store location for more information.
Cost: $11.99
6. CVS Pharmacy
CVS Pharmacy takes passport photos using a biometric ID photo system that ensures the photos meet government regulations. This can give you peace of mind that your photos won't get rejected.
In fact, the company's patented system automatically updates as photo regulations change. You'll never have to worry about your passport photos being out of compliance if you have them taken at CVS.
CVS Pharmacy has nearly 10,000 locations in the United States. However, not all of them offer this service, so you'll want to check with locations near you.
Along with the two passport photos for $14.99, CVS will give you two additional copies of for $2.99.
It's important to note that CVS is not an acceptance facility for passports, nor can they answer questions regarding passport applications.
Your best bet if you have questions regarding your passport application is to contact the U.S. Department of State.
Cost: $14.99
7. FedEx Office
FedEx Office offers passport photos at their 2,000+ retail locations. For $14.95, you receive two government-compliant passport photos.
The company's website says that all FedEx Office locations provide passport photo services. You can even use one of their computer stations to fill out and print your application.
One perk of getting your passport photo taken at a FedEx location is that they can ship the photo and your application to the government for you.
Better yet, FedEx can help you speed up the shipping process if you're in a rush since they offer overnight shipping.
Additionally, the company works with RushMyPassport. This service helps you prepare your passport application and photo faster.
Ultimately, FedEx is a great one-stop shopping venue for getting your passport photos and sending in your application.
Cost: $14.95
8. Walmart
Similar to Target, Walmart only lets you print your passport photos. You simply upload your passport photo to their website, make edits and then order.
After ordering your photos, you can:
Pick them up an hour later at the closest Walmart location
Have them shipped to your home
Ship them from site to store for pickup
Shipping fees may apply if you choose to have your photos shipped.
Walmart's upload tool makes it easy to ensure your photo complies with government requirements. It also has a biometric tool, similar to CVS, to ensure your image is in compliance.
Cost: $7.44
9. Walgreens
Walgreens takes and prints passport photos at most of their 7,700+ drug store locations. The Walgreens website says that photos are printed using biometric tools to ensure compliance with government regulations.
Photos can often be ready for you to take home in less than an hour. You'll get two professionally taken and sized photos to use for your passport, school ID or other IDs.
Note that Walgreens photo department hours may be different than store hours in some locations. However, most locations keep photo hours similar to store hours.
Also, like CVS, Walgreens is not an acceptance facility for passport applications, nor can they help you fill out your passport application or other passport questions.
Cost: $14.99
10. Print At Home
If you have a decent printer that prints photos with accurate color, you can take and print your passport photos at home. This is by far the cheapest option to get passport photos.
When printing passport photos at home, it's important to remember that they must be printed on photo paper. You can use glossy or matte photo paper, but it must be photo paper.
Be sure to follow the other passport photo rules as listed below as well. If you follow the rules, you can easily use a photo that you take and print at home.
It might take you a few attempts to get the size and dimensions right when taking passport photos at home. This is especially true concerning the size of the subject's head in relation to the size of the photo.
Be prepared to attempt two or three tries until you get it right.
Passport Price Comparison
| | |
| --- | --- |
| Place | Cost |
| Costco | $4.99 |
| Post Office | $15 |
| Target | $12.99 |
| AAA | $0 – $15 |
| UPS | $11.99 |
| CVS | $14.99 |
| FedEx | $14.95 |
| Walmart | $7.44 |
| Walgreens | $14.99 |
Passport Photo Requirements
The government does have requirements on the features of how a passport photo should look.
Here's a list of regulations that your passport photo needs to meet:
2"x2" photo
Chin to top of the head of the subject must be between 1" and 1 ⅜"
Color photo (no black and white)
Photo must be taken within the last six months
Do not wear glasses in the photo
White or off-white background
Matte or glossy photo paper only
No creases, smudges or holes
No hats, no headphones and no jewelry that covers the face
Religious head coverings are okay
Neutral facial expression or smile with both eyes open
No selfies allowed
As long as your photo meets these requirements, you shouldn't encounter any issues.
If you get your photos taken at one of the stores mentioned above, you won't have to worry much about requirements except making sure you're dressed properly.
However, if you take your photos at home, you'll want to be sure and pay attention to all the guidelines mentioned here.
Frequently Asked Questions
Here are some commonly asked questions about passport photos.
Can passport photos get rejected?
Yes, passport photos can get rejected. The U.S. Department of State reported that nearly 250,000 passport photos were denied in 2017.
Can I submit my passport application online?
No. It is not currently possible to submit passport applications online.
How much does it cost to get a passport?
At a minimum, adults applying for a passport for the first time will pay a $110 application fee plus a $35 acceptance fee.

This cost increases if you include photo costs, a passport card, shipping costs or expedited application fees.

Travelers renewing a passport will pay a minimum of $110.
How long will it take for me to get my passport?
The processing time for passport applications varies.

Typically, you can expect to receive your passport within 10 to 12 weeks after submitting a routine application or four to six weeks after submitting an expedited application.
What is expedited passport service?
There are two types of expedited passport service, including expedited by mail and expedited by agency.

Expedited by mail passports can take roughly four to six weeks. This will cost you $60 plus normal passport application fees. Additional delivery costs may also apply.

There's another expedited process called "expedited by agency." With this process, you can get your passport in as little as three days.

However, you can only use this process if you need to travel within 24-48 hours or for the purposes of an injury, illness or death in your immediate family.

There are passport agencies that are available throughout the U.S. that handle these types of passport requests. Note that there are only 28 passport agencies in the United States.
Summary
While there are regulations in regards to what a passport photo needs to look like, you can get them taken and printed at a variety of places.
Whether you take them at home or at a local store, you can get passport photos without ruining your budget.
When you are trying to save money on travel, there's no reason to pay expensive fees for your passport photos. Use the locations above to keep costs low and stay on budget for your next trip.