You might be surprised to learn that all kinds of companies send free stickers to kids and adults.
Each company has different requirements for obtaining free stickers. Some may merely require you to send an email. Others might request you send a self-addressed stamped envelope with a specific amount of postage attached.
We requested stickers from these companies and be warned, some take a really long time (like months) to get back to you.
Whatever the case, there is usually very little work required on the part of the one who wants the stickers.
Companies That Offer Free Stickers
If you like stickers for whatever reason, here are some companies that will send you some for free. All you have to do is meet their requirements on how to get them.
1. Annie's
If you like to eat organic, you may have heard of Annie's. Annie's specializes in making organic processed foods that are quite delicious.
Two of their big sellers are the Annie's Mac and Cheese and their Cheddar Bunnies (similar to Goldfish). We used to buy Annie's products as a healthy alternative to more common similar items.
You can send them a letter at their mailing address:
Annie's Homegrown
1610 Fifth Street
Berkeley, CA 94710
2. PETA Kids
The non-profit PETA organization (People for the Ethical Treatment of Animals) has a sub-organization called PETA Kids. PETA Kids focuses on sharing information on protecting animals in a kid-friendly way. They will send kids a free magazine entitled The Kids' Guide to Helping Animals.
The magazine shares tips for kids on how to protect wildlife, buy cruelty-free products and more. Along with the informative articles, the PETA Kids magazine also includes puzzles, quizzes and free stickers.
Here's the link to request the free PETA Kids magazine with stickers.
3. RVCA
RVCA is a sports apparel shop that specializes in "transcending the boundaries of traditional action sports apparel."
In searching their website, they sell a wide variety of casual clothing as well as sports/action wear.
I was pleasantly surprised by the number of styles they sold and the tasteful designs.
So if you like RVCA clothing, you can get brand name stickers from RVCA for free by going here.
4. In-N-Out Burger
In-N-Out Burger provides free stickers directly to visitors to their restaurant locations, or sticker packages can be purchased through their online catalog at www.in-n-out.com.
In-N-Out Burger is an iconic fast-food chain that's been around since 1948. In-N-Out Burger fans swear by their burgers, fries and other foods. The restaurant website contributes their great foods to making them "the old-fashioned way."
They've got restaurant locations in Arizona, California, Nevada, Oregon, Texas and Utah. You can stop at a store location and ask for free stickers.
Do you want more free stuff? Swagbucks will give you free gift cards for taking polls, answering surveys and more!
5. Patagonia
Patagonia is a store that specializes in outdoor and activewear clothing and gear. They sell everything from wetsuits to snow and ski apparel to board shorts.
They also sell sleeping bags, travel bags, water bottles and more. If you go to the Patagonia contact page, you'll see a list where you can request a few different items such as store catalogs and yes, free stickers.
However, be aware that the sticker requests are limited to one request every four months per person.
6. Cotopaxi
Cotopaxi also sells activewear for outdoor type activities. In their online store, you'll find jackets, t-shirts, tank tops, shorts and more. Plus, they have a variety of outdoor gear items, including backpacks and laptop cases.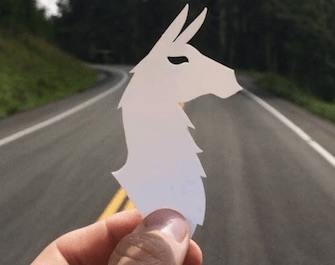 The Cotopaxi logo is a llama, and they will send you a free llama sticker upon request. Just follow this link to the Cotopaxi website.
7. Moosejaw
Moosejaw sells clothing apparel, footwear, hiking and camping gear and more. They sell climbing equipment and snow activity equipment and apparel too.
Also, the company has an expansive list of items you can buy if you like outdoor sports. And they'll hook you up if you just like to wear nice looking outdoor sports type clothing.
If you ask via their contact form, Moosejaw will send you free stickers. I'm not sure what they look like, but the contact form quote says, "My favorite is the Mother's Day sticker." That could be interesting.
8. Southern Lure
Why is it that the sports apparel companies are so great about sending out free stickers to people? Southern Lure has a really cool sticker logo that they send out upon request.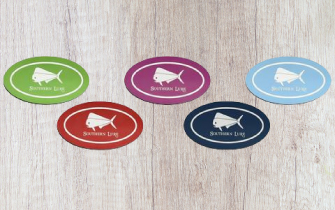 And if you're interested in shopping there, they sell some great casual style hats. They also sell t-shirts, polo shirts, swim shorts (for guys) and more.
9. Medi-Badge
Medi-Badge is a company that sells stickers, lollipops and other goodies that businesses might use. I can see dental offices, doctor's offices, teachers or dance instructors using their stickers.
They give away one FREE roll of stickers with every order. So if you're buying something anyway, this could be an ideal way for you to get free stickers.
10. Dakine
Dakine is a sporting goods store that sells a wide variety of sports apparel. They sell items such as snowboard/skiing jackets and pants, bike shorts and jerseys, board shorts and more.
To get your free Dakine stickers, just send a self-addressed stamped envelope to the address below.
Dakine
Attn: Sticker Request
603 Portway Ave
Hood River, OR 97031
11. Rip Curl
Rip Curl sells sports apparel as well as casual everyday wear apparel. They even sell surf watches and snow accessories such as gloves and hats.
In the past, Rip Curl would send free stickers upon request. But the company no longer answers requests for free stickers. However, they do include a free sticker pack with every purchase. So if this is a company you would buy from, you can get free stickers simply by making a purchase.
12. Chaco
Chaco's is a name-brand store that sells fashionable outdoor sandals and flip-flops. If you like to summer hike fashionably, you'll find some cool stuff for sale on their website.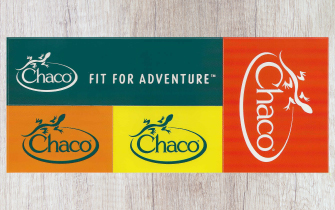 The company sells other types of hiking gear and accessories too. For instance, they sell hats, socks, belts and bags. And they even have a dog gear section.
To get a free Chaco sticker, go here.
13. Zumiez
Zumiez sells a wide variety of fashion apparel. Plus, they sell sports equipment including skateboards, snowboards, snowboarding boots, jewelry, accessories and more.
The company will give you free stickers one of two ways. You can get free stickers by stopping at any store location. Or you can send them a self-addressed stamped envelope. So if you don't want to make the trip to a store, they'll mail free stickers to you.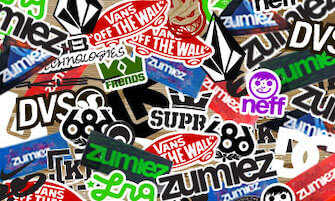 It sounds like they send a variety of different types of stickers. They might send skate stickers, bumper stickers, locker or bedroom stickers.
The website also says that the sticker packs change each season. They imply that customers are welcome to send multiple requests for free stickers.
14. Sticker You
Sticker You is a company that sells stickers, decals and other items. Upon request, the company says they'll send you free sticker samples along with a catalog if you'd like.
Go here and fill out the form to get your free stickers.
15. Hook and Tackle
Hook and Tackle is a store that sells a variety of different types of fishing apparel. They sell items for both men and women, such as:
Performance fishing t-shirts
Casual fishing t-shirts
Fishing shorts
Water shorts
Hoodies
Fishing hats and caps
Fishing backpacks and drink insulators
The company will send you free stickers upon request if you visit the Hook and Tackle free sticker page.
16. Fish Hippie
Fish Hippie is another company that will send a free sticker upon request. They have a cool logo too. So that means a cool free sticker.
If you're interested in shopping there, they sell a nice mix of casual and dress items. It includes casual dress shirts, baseball caps and performance hoodies. They also sell wine. Yes, I said wine. Interesting combination of things, I know, but honestly, it's a great site.
17. Lauren James
Lauren James is a store that sells women's clothing and accessories. They sell collegiate wear, outerwear, holiday wear, bridesmaid dresses and more.
They also sell accessories such as journals and planners, blankets and drinkware. For your free Lauren James sticker, go to their website.
18. Punisher Skateboards
I probably don't have to tell you that Punisher Skateboards sells skateboards. Plus, they sell helmets and other gear as well.
For your free Punisher Skateboards stickers, simply fill out a form on their website.
19. Freezer Labels
Freezer Labels is a company that produces stickers and labels that have an adhesive that will hold up to the coldest of temperatures.
If you go to their website, you can get free sticker samples of a design they choose. Or they have free blank sticker samples that you can print yourself from home.
20. Sticker Mule
Sticker Mule is a site that manufactures stickers for businesses and individuals. Occasionally, they will offer free sticker packs on the site. However, they always send out sample packs of 9 stickers for $1.
Are considering using your hand-made custom designs for making your stickers? If so, Sticker Mule will also send you a custom sample pack. It will have ten stickers with your design for $9 with free two-day shipping.
This company could be a good one to contact if you want some freebie stickers (or cheap) just for fun. Or if you wish to play around with designing your own stickers.
21. Pelican Coast Clothing Company
Pelican Coast Clothing Company sells clothing and accessories for men, women and kids. However, it seems like most of their offerings are for men.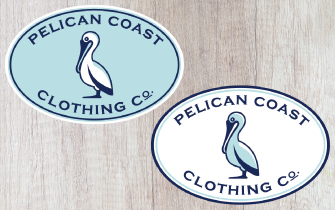 Their clothes and accessories have kind of a preppy look to them. They sell everything from t-shirts, ties and swim trunks for men to dresses and blouses for women.
Bonus: they also sell cool-looking dog collars. In fact, when I checked their dog collar page, most of the collars had a "sold out" sign. So they must be pretty popular.
To get your free Pelican Coast sticker (there are two to choose from at the time of this writing) click on this link.
22. Heybo Outdoors
Heybo Outdoors sells mostly fishing and outdoor gear for men, women and youth. The majority of their clothing has a hunting/fishing theme to it. For instance, they sell camo jackets and shirts.
However, they do have a casual dress section that features nice button-down shirts. And they even offer button-downs with a camo flair. In the "accessories" department, they sell belts, hats, boxers and more. You'll find stuff for your hunting and fishing friends and family.
To get your free Heybo sticker, click on this link. Bonus: at the time of this writing they had a deal where they'd give you 10% off your first order if you signed up for their mailing list.
23. Haley and the Hound
Haley and the Hound sells clothes for women and kids. You'll find dresses, tops, tunics, sweaters and swimwear for women. They've got a plus size section too. Girls will find a selection of adorably cute dresses on the site. And they sell t-shirts that work for both boys and girls.
The shop features accessories and stationery as well. You'll find necklaces, handbags, caps and more. The store also carries a selection of Mommy & Me outfits. I like the Mommy & Me stuff because it doesn't match exactly, but is cute and complimentary instead.
To get your free Haley and the Hound sticker, click on this link.
24. Over Under
Over Under is a site that primarily sells men's clothing and accessories. However, I did find one woman's leather tote bag on the site. They also had some youth-sized t-shirts, and stuff for your dog too.
The clothing was casual but nice. They had some dressier casual shirts for men as well, and some nicely designed leather accessories. For dogs, they had leashes, collars and beds.
Most everything offered on the site was made in the U.S.A. To get your free Over Under sticker, click on this link.
25. American Fish and Tackle Company (AFTCO)
AFTCO is a family-owned company committed to selling quality performance sportswear. They have clothing and sports gear for kids, men and women. The clothing and accessories are fashionable.
Bonus: they spend a portion of each purchase on conservation efforts in the wild. To get your free stickers, just subscribe to their email list here.
26. Backcountry
Backcountry is a clothing site that specializes in outdoor sportswear. They have hiking, biking, skiing, running and other sports apparel and accessories. If you mail in a request, they'll send you a free sticker with a Backcountry logo.
The logo is unique – it's a goat. Get your Backcountry stick by visiting this Backcountry web page.
27. Vinyl Disorder
Vinyl Disorder makes custom stickers, banners, wraps and more. They make business decals and other vinyl creations too. This company has two dozen free stickers to choose from. You can add up to five of them into your cart when you place an order.
Also, their stickers sell out fast. You may have to wait to get some designs. Go here to get free Vinyl Disorder stickers.
28. Burton Snowboards
Burton makes snowboards and snowboard accessories. Also, they sell clothing apparel and luggage, such as backpacks. They'll send you free stickers if you send them a self-addressed stamped envelope. They have different addresses for U.S. and Canada residents.
Go to the Burton free sticker page for addresses and instructions.
29. Southern Marsh
Southern Marsh sells cool clothing for men, women and kids. They sell accessories such as hats, duffel bags, beach towels and scarves too. You can get your free Southern Marsh sticker by going here.
30. Sperry
Sperry sells shoes, boots, clothing and accessories. They have items for men, women and kids. Sperry specializes in boat and duck shoes.
You can get your free Sperry sticker pack by filling out this form.
31. Rome Snowboards
Rome Snowboards sells snowboards, boots, bindings, apparel and more. They'll send you a free pack of stickers if you mail a self-addressed, stamped envelope to the following address:
Rome SDS
Attn: Sticker Request
1 Derby Lane
Waterbury, VT 05676
32. Moose Tracks
Moose Tracks is a popular ice cream flavor. It's so popular that Denali Flavors created a Moose Tracks website. You can get your free Moose Tracks sticker or magnet by filling out this form.
P.S. The site has all kinds of recipes featuring Moose Tracks ice cream. Beware of deliciousness!
33. Salomon
Salomon sells ski and snowboard equipment for men, women and children. And they sell sports apparel too. You can get your free Salomon stickers by emailing them at support.us@salomon.com.
34. The Lucky Knot
The Lucky Knot sells nautical-themed sportswear for men and women. They sell accessories such as bags, jewelry, cuff links and ties too. If you want free Lucky Knot stickers, just fill out this Lucky Knot web page form.
35. Keds
Keds sells women's and kids shoes. I still love buying Keds' shiny white walking sneakers to this day. However, these days they don't just have the white sneakers. They have all sorts of designs and colors. If you visit this Keds web page, they'll send you free Keds stickers.
36. Smith & Wesson
Smith & Wesson sells firearms and firearm accessories. Notably, they've been in business since 1852. Smith & Wesson will send you free stickers just for the asking. Send an email to qa@smith-wesson.com.
37. Race Tech
Race Tech sells suspension systems for snowmobiles, dirt bikes, etc. You can get free stickers from Race Tech if you email them and ask. The email address is info@racetech.com.
38. Heelys
Do you remember Heelys? The tennis shoes with skate wheels on the bottom? I totally wanted a pair of those when I was a kid. You can buy your own. And if you want, you can fill out the Heelys contact form, and they'll send you free skate stickers.
39. Marker-Volkl
Marker-Volkl sells skis and coordinating accessories. You can get a free Marker-Volkl sticker by sending a self-addressed, stamped envelope to the following address:
Marker-Volkl USA
Attn: Stickers
112 Etna Rd.
Lebanon, NH 03766
40. Houston Astros
Are you a Major League Baseball fan? The famous Houston Astros will send you a Houston Astros sticker when you email them at fanfeedback@astros.mlb.com.
41. Chicago White Sox
The Chicago White Sox is another MLB team that will send you free stickers for the asking. Just email them at fanfeedback@whitesox.mlb.com. Hint: You might be able to get free stickers from other MLB teams by emailing them as well.
42. Boreal Mountain Ski Resort
Do you love to ski? Boreal Mountain Ski Resort will send you free mountain-themed stickers. Simply email them at borealinfo@borealski.com.
43. Properly Tied
Properly Tied is an online store that sells clothing and accessories for men, women and kids. Despite the fancy sounding name, the items they sell are casual and comfortable-looking.
To get free stickers from this company, fill out this short form on the Properly Tied website.
As with other sites, it will likely take a few weeks to get your stickers.
44. Skatelite
Skatelite is a family-owned business that sells skateboard ramps. To get free stickers from Skatelite, just fill out this form on Facebook.
You'll get your stickers in the mail in a few weeks, and be added to the company's email list as well.
45. Wild Hat Co.
Wild Hat Co. is a company that sells hats, beanies and accessories such as stickers and t-shirts. If you sign up to join their email list, you'll get a free Wild Hat Co. sticker.
Bonus: When you sign up, you get 10% off your first order. To get your free Wild Hat Co. sticker, go here.
46. ICANCHU
ICANCHU sells shoes and a few other accessories. The site says the shoes are dress shoes that are so comfortable that even athletes can wear them.
I don't know whether that's true, but I do know you can get a free ICANCHU sticker by visiting their sticker page.
47. Southern Girl Prep
Southern Girl Prep sells casual clothing with fun graphics. They also sell purses, stadium blankets, hats and more.
There are a couple of ways to get free stickers from Southern Girl Prep. First, you'll get a free sticker (and koozie) with every t-shirt purchase.
Second, they have a sticker page that shows you how to get a Southern Girl Prep sticker even if you don't purchase a t-shirt.
48. Next Adventure
Next Adventure sells fun clothing for men, women and kids. They focus on activewear such as base layer clothing, hiking pants, etc.
You can get a free Next Adventure sticker simply by filling out their online form.
Fun fact: If you tell them a joke in the order form, you'll get better stickers.
49. Harley Davidson
Want to rep your favorite motorcycle company. Harley Davidson is giving away stickers here.
Next, I'll talk about sites that will help you stay abreast of companies that are giving away free stickers.
Sites that Will Keep You Updated on Free Sticker Offers
Along with the sites mentioned above that send out free stickers directly from their companies, several freebie sites post new free sticker offerings whenever they come out. I'll share a few of them here.
Sweet Free Stuff
Sweet Free Stuff is a freebie site that shares links to companies willing to send free stickers. They also share the scoop on freebies such as free samples, baby stuff, books, birthday things and more.
Their site posts links to freebies for pet items, health and beauty, and free food items. Also, they give coupons and information about giveaways as well.
I Crave Freebies
I Crave Freebies is another freebie site that shares information on how to get free stickers. Among other categories they have for getting free stuff, you can find out how to get many more items such as:
Admissions and tickets to events
Baby and kid stuff
Beauty samples
CDs and DVDs
Cashback offers
Cleaning products
They also share info on current sweepstakes happenings, coupons and other great deals you might find of interest.
VonBeau.com
VonBeau.com deals with giving info about how to get free stickers and other free stuff as well. Categories on their site include free samples in the areas of men's, women's and kid's products, magazines, health, food and pet merchandise.
They also share coupon information and sweepstakes info.
Yo! Free Samples
Yo! Free Samples is a freebie site I hadn't heard of before, but they've got lots of great information. Along with a free sticker section, Yo! Free Samples shares details on wedding and entertainment freebies, household samples, health samples, free food, clothes and more.
The site also features a savings blog, contest and giveaway information and Amazon promo codes.
Seriously Free Stuff
Seriously Free Stuff is a pretty popular freebie site that has info on free stickers among other things. I found a lot of free sticker info on this site that wasn't common on many of the other sites I checked.
Along with free sticker info, the site shares links to free: health stuff, food samples, beauty samples and home goods. Plus, they have links to sweepstakes information as well.
Free Stuff Times
Free Stuff Times is another popular freebie site that has a free sticker category. You'll also find information there about contests, giveaways, coupons and hot deals. And a host of freebies including free samples in the areas of baby items, food samples, beauty samples, eBooks, magazines and more.
Mr. Free Stuff
Mr. Free Stuff is a website that shares details on how to get free samples. Although they don't have a clear tab on their categories bar for free stickers, I did find some free stickers when I searched the site.
Freebies.com
Freebies.com didn't have a specific category for free stickers either but had search results indicating they do share free sticker info on their site.
This is a good reminder that a site might not blatantly advertise that they directly give away free stickers. Or that they share information about other companies that give away stickers. So it never hurts to do a search to find out.
I Love Free Things
The I Love Free Things site shares quite a bit of information about free giveaways. Also, they have a separate category on their home page that tells about companies giving away free stickers. (I've linked to that at the beginning of the paragraph.)
The site also explains how you can get free stuff for babies, beauty products, clothing, food samples and more.
Freebies.org
Freebies.org is like most other freebie site links I've shared here. I did have to search to find the "free stickers" category.
There's an abundance of other freebie information on this site about a host of categories such as health and beauty, household products, books, magazines, pet products, birthday freebies and more.
Free Stuff Finder
Free Stuff Finder was one of those sites that had some links to free sticker giveaways that I hadn't seen on many other sites.
There's lots of other shopping and saving information on the site as well.
Totally Free Stuff
Totally Free Stuff is one of the longest standing freebie sites, started in 1998. When I searched for "free stickers" on the site, it populated a list of available free stickers.
This comprehensive and easy-to-use freebie site tells about offers for free pet items, health and beauty products, home and garden items, electronics, free food samples and more.
Just Free Stuff
Just Free Stuff has an attractive website that's easy to use. All of the freebie categories, including the free sticker category, are listed on the left sidebar, making your favorite freebies easy to find.
Some of the categories this site had that I didn't see on many other freebie sites included free printables, postcards, games and software items.
3000 Free Goodies
3000 Free Goodies isn't the most attractive site you'll find for getting free stickers, but it's easy to use and has a lot of information on it. Here's the link to their free sticker information.
There is a LOT of information on this site for those of you who love getting free stuff.
Go Freebies
Go Freebies is one of the more popular free giveaway sites, and it shares a lot of great information. However, you'll have to do a free stickers search to get the list of available free stickers on the site. But it was worth the trouble when I did my search as it returned quite a few results.
Free Stuff.com
Free Stuff.com was another one of those sites where I had to work a bit to find their information about free stickers. But there ended up being quite a few links on the site for them.
Summary
Stickers are fun to get for both kids and adults alike, especially if they're free. So if you like stickers, this list will help you make sure you get dozens of them. And most are accessible by merely sending an email or letter request.
Have fun getting your free stickers, and sharing them with others as well! Do you ever send away for free stickers? Do you know of any companies not mentioned here that give them away? Share your thoughts on our Facebook page.