With winter on its way, I thought it was a good time to share information about how to get free appliances. Ok, not everyone will be able to benefit from this, as not everyone will qualify.
Keep reading to see if you qualify.
LIHEAP: Program To Get Free Appliances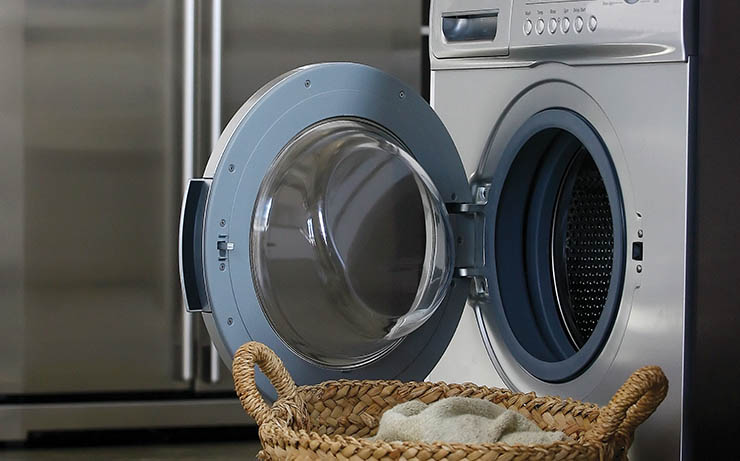 There is a government assistance program known as LIHEAP, short for Low Income Home Energy Assistance Program.
This long-standing government program helps low-income and disabled citizens stay safe and healthy through initiatives that assist individuals and families with energy costs.
The LIHEAP program was initially started in 1980 as LIEAP to answer concerns about the rising energy costs of the 1970's.
The program is run today by the Department of Health and Human Services, and provides energy assistance to low-income and disabled families.
According to the HHS website, the LIHEAP Program is available in all 50 states and more, and abides by the following guidelines:
Who is Eligible for Free Appliances?
All 50 States, the District of Columbia, 5 territories, and about 153 tribes and tribal organizations receive LIHEAP grants each year.
State and federally recognized tribes (including Alaska native villages) may apply for direct LIHEAP funding.
Target Population
The federal income eligibility range within which grantees may provide assistance is based on a household's income.
Your income must not exceed the greater of 150 percent of the federal poverty level (FPL) or 60 percent of the State median income.
Grantees may not set income eligibility standards below 110 percent of FPL.
Program Benefits
Among the benefits of the energy assistance program eligible participants can receive include:
help with payment of heating or cooling bills
home weatherization
energy related home repairs such as insulating water heaters
replacement of certain energy draining appliances such as refrigerators
If your income level meets the program guidelines, and you need help with energy-related costs, it may be worth checking out the amount of available LIHEAP funds in your area.
Below is the contact information for program directors in all 50 states, DC, the 5 territories and 150+ tribal communities in which the program is available.
For direct contact information for each state, territory and tribal community that participates in the LIHEAP program, click here.
Ways to Minimize Energy Costs During the Winter Season
Even if you don't qualify for energy assistance, there are ways to be proactive in managing your budget so that you can more comfortably pay your energy and other bills during the winter season and all year around.
Here are some tips for stretching your dollar to go further:
Create a Realistic Budget
The Well Kept Wallet has created several forms including a starter budget worksheet that will help you to create a budget that works for your specific income and expense situation.
Living within your means by way of a realistic working budget will help ensure you have the money to pay your bills when they come due.
Make a List of Your Financial Priorities and Goals
When you're unaware of what you're spending your money on, it's easy to find your cash sneaking out the door on little, seemingly inconsequential expenditures.
By making a list of your financial priorities and goals, you'll better be able to stick with the budget you've created and avoid unnecessary or wasteful spending.
Track Your Spending
This life-changing money management tip is what has made the difference for our family in terms of financial success and failure.
When we started to write down every dime we spent, we had a big picture assessment of where our money went each month.
We had the information we needed to find and stop budget leaks in our spending that were not in line with our true financial priorities.
Conduct Weekly or Monthly Financial Check-Ins
Another way to ensure your money stretches through the end of your month is to conduct regular check-ins of your financial situation.
This helps you to be sure you're staying on track with your weekly goals and spending and to make adjustments as necessary.
By staying on top of spending and budgeting, you can be sure that the financial plan you've put in place is working.
Look for Ways to Earn Extra Cash
There are dozens of ways to earn extra money to help ensure you have enough money to pay the bills and live comfortably.
For doable ways to bring in more money, check out these Well Kept Wallet posts:
Work to Pay off Debt
Another way to create a more secure financial situation is to work to pay off any debt you may have. Well Kept Wallet has a number of resources on ways to pay off debt no matter what your current situation is.
To read our articles on paying off debt, as well as get some encouragement by reading our many Debt Payoff Success Stories.
Summary
As you can see, LIHEAP is one of the best ways to get free appliance but only if you qualify.
We hope this information helps you save money when it comes to your appliances, even if you do not qualify for free appliances.