Are you interested in getting access to free magazine subscriptions by mail at no charge to you? I don't know about you, but I'm not a big fan of reading magazines online.
I'd rather hit the couch and hold a magazine in my hand, browsing through the pages on a quiet day.
Magazine subscriptions can be expensive. But, there are a few ways you can get subscriptions to some magazines at no cost to you.
Some companies give out magazine subscriptions for free. However, there are things you need to know about each process before you sign up. Here are a few ways you can get magazine subscriptions at no cost to you.
1. Companies That Offer Free Magazine Subscriptions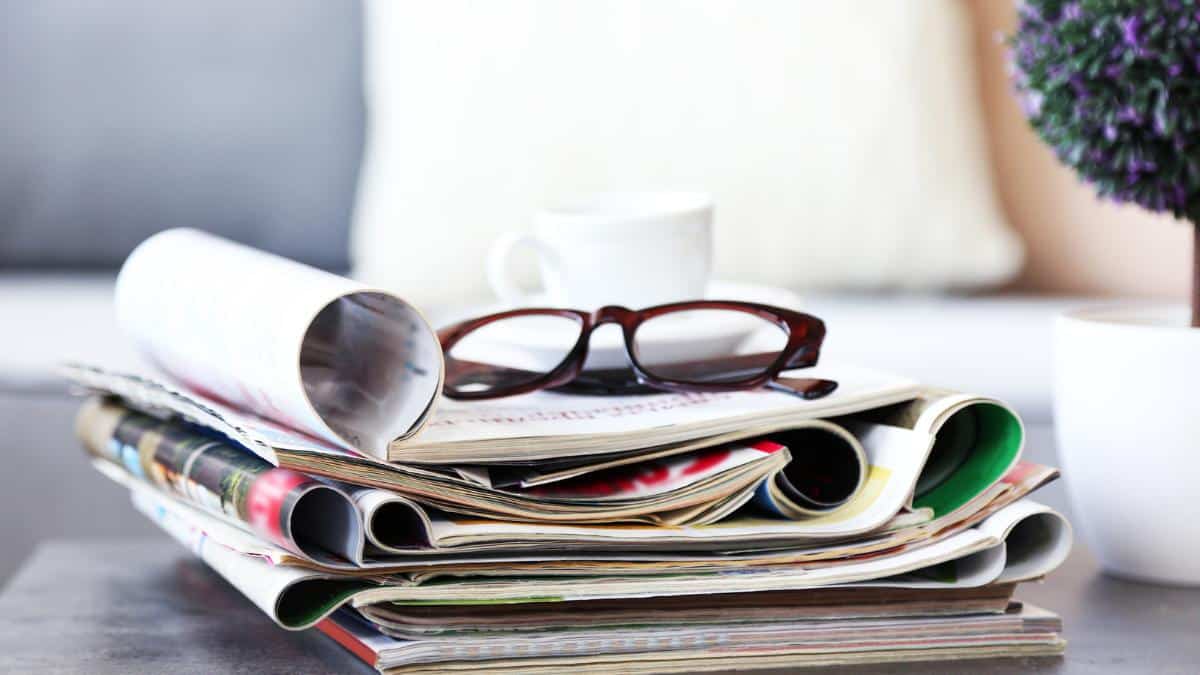 Some companies will give you a free magazine subscription when you answer a few questions for them or earn points by taking surveys. This is one of the most popular ways to get free magazine subscriptions.
Each of the companies mentioned here works a little bit differently. Be sure to read the fine print before signing up.
Mercury Magazines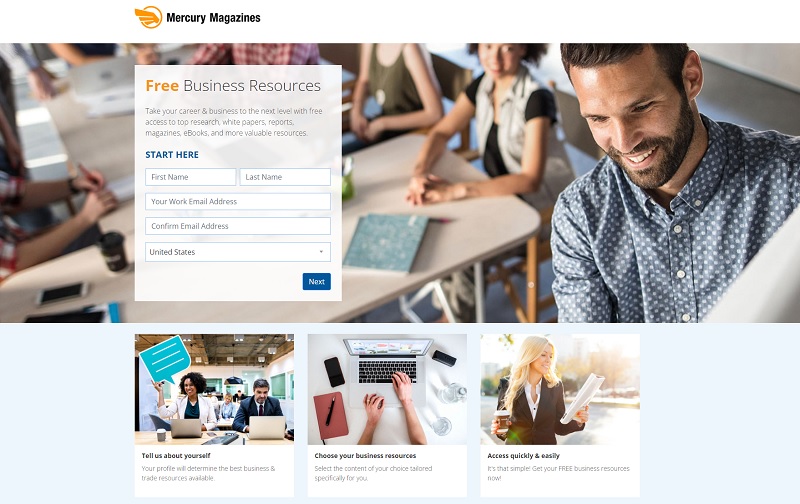 Mercury Magazines calls itself "your source for free business publications".
How to get their magazine for free:
Tell Mercury Magazines a bit about yourself so they can determine which publications they offer to send you for free.
Select up to three magazines of your choice from the list they present you.
Complete their subscription forms for each magazine you choose.
Some of the magazines you can choose to receive subscriptions to include:
Car and Driver
Town and Country
Veranda
Women's Day
Redbook
Good Housekeeping
Marie Claire
And more. The available free magazine subscriptions do vary, so you'll need to go directly to the site to see which ones they're currently offering.
That's all there is to it. Sort of.
When you complete their subscription forms you'll be asked a series of survey type questions. You'll need to answer the questions before you're directed to the final page.
It verifies your address and other information so you can get your magazine subscriptions sent to your home by mail.
It's important to note that within the survey questions you may receive offers to buy or sign up for products or services.
You are under no obligation to take advantage of these offers in order to get your free magazine subscriptions, but I'd caution you to be careful and not unintentionally sign up for any offers.
The best way to avoid doing so is to make sure you don't give your credit card information out on any of the screens if you're asked for it.
You won't need to give your credit card info out in order to get your free magazine subscription, so if you're asked to give it just say no, as the old saying goes.
Value Mags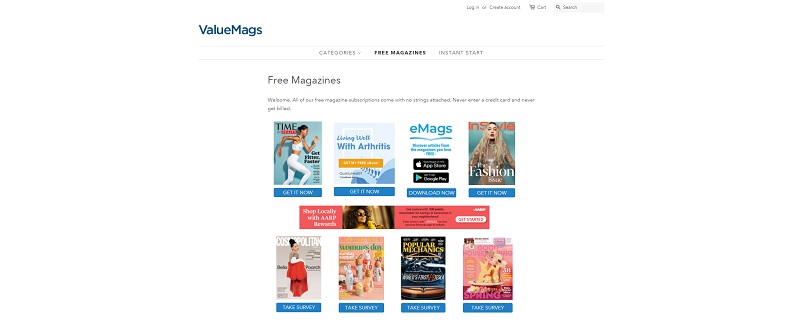 Value Mags is a site that will send you free subscriptions to magazines or you can purchase magazine subscriptions through them as well.
Some of the free magazine offerings they had available when I was doing my research include Cosmopolitan, Bridal Guide, Photo Pro, Good Housekeeping, Marie Claire and more.
When you sign up for a free magazine subscription through Value Mags, you'll likely need to take advantage of an offer, such as signing up to be a member of a survey company.
However, you'll never be asked for any money from Value Mags. They'll never auto renew your subscription, which is nice.
Value Mags partners pay for the magazine subscriptions you choose as a part of their partnership with the company so you don't have to pay.
Freebizmag
Freebizmag offers free subscriptions to many business and trade magazines. This could be an interesting offer to take advantage of if they're offering magazines that can help you in your business or industry.
Note that there are qualifications you have to meet in order to get the free magazine subscriptions. The qualifications are determined by the publisher of each magazine.
Some of the free magazine subscriptions they were offering as I did research for this piece included Beverage Industry, Non-Profit Pro, Health Management Technology, Human Resource Executive and more.
This site also offers free white papers (reports or proposals issued by government or other authorities). There are also free user guides and free eBooks.
And when you sign up as a member of their site (it's free to join) you'll also get access to information about free offers, sweepstakes, giveaways and other special deals that will be delivered right to your email inbox.
2. Contact Magazine Companies Directly
Some magazine companies gladly give out subscriptions to their magazines as a way of getting you to try (and hopefully get hooked) on reading their content. Or some companies simply give out magazine subscriptions as a way to promote their goods and services.
Here are some potential options for free magazine subscriptions that I found online.
Baby and Parenting Magazine Websites
Many Baby and Parenting magazine websites will occasionally give away a free subscription to expectant parents.
These offers come and go at different times, so you'll have to check with the individual magazine sites to find out if they're currently giving away free magazine subscriptions.
Some of the more well-known baby and parenting magazines include:
American Baby
Parents Magazine
Pregnancy Magazine
Family Fun Magazine
Also, some store baby registries will include a free subscription to a pregnancy, baby or parenting magazine as a welcome gift when you sign up for a baby registry with them. Check individual stores for more details.
3. Check Out Freebie Websites
Freebie websites can be a valuable resource for finding offers for free magazine subscriptions, and access to lots of other free things as well.
We've written a whole post on several ways to get free stuff that can help you find access to free magazine subscriptions and other things.
However, here are a few of the more popular freebie sites you can check out in the meantime to see if they're sharing any free magazine subscription offerings at the moment.
Free Stuff Times
Free Stuff Times shares information about giveaways and freebies for magazines, health and beauty products, kid stuff, pet stuff and more.
They also share information on sweepstakes, contests and coupons for the products you buy. This is one of the more well-known freebie websites. They share new freebie info from one to several times each day.
Free Stuff
Free Stuff is another site where you'll find information on how to get free magazines or free magazine subscriptions. They also have links to hundreds of free offers on other stuff from food samples, to free books and ebooks, to free gift cards and more.
Coupons and sweepstakes entry opportunities are also shared on the Free Stuff website.
Go Freebies
If you head over to the Go Freebies website, you'll find a list of the available free offerings they share about right on the left side bar on their website.
Along with a list of free magazines, you'll find freebie info for baby and kid stuff, food and recipes, health and beauty, pet stuff and more.
And if you sign up for their free daily newsletter (which gives you early notice to all new freebie offerings) you could win an Amazon gift card.
Just Free Stuff
The Just Free Stuff website is also conveniently organized with access to current free magazine and other offerings listed clearly on the left sidebar.
Along with info about freebies in dozens of different categories, this site has a monthly contest. They give away various valuable items such as household items and more.
You can also sign up for their mailing list to get notice of giveaway items for monthly contests and other freebie opportunities too.
Mr. Free Stuff
Mr. Free Stuff has a freebie category just for books and magazines and other categories too, including groceries, home and office, health and beauty, pets and animals and others.
They also share opportunities to enter sweepstakes that other sites and companies have to offer. Bonus: you can find restaurants and other retailers on this website. Some will give you free stuff on your birthday or during your birthday week/month as well.
I Love Free Things
The I Love Free Things website shares offerings for free magazines and other items on the left dropdown sidebar on their website. Just click on the menu icon at the top of the website to get access to the dropdown bar.
This site also has a search bar so you can search for free magazine subscriptions easily.
Sweet Free Stuff
You'll find information on free magazines and magazine subscriptions on the Sweet Free Stuff website right on the left-hand side on their nicely organized website.
This site share information about free food, free health and beauty stuff, free baby stuff, free pet stuff, free stickers, birthday freebies and more.
I Crave Freebies
The I Crave Freebies site has a category devoted specifically to free magazines as well. They also share information on free tickets, free clothes and accessories, free DVDs and CDs, free gift cards and vouchers, free music and movies and more.
This is another well-organized site that can give you access to hundreds of free things for home, family and entertainment.
4. Amazon
If you're an Amazon Prime member, you can get access to Prime Reading, which offers free access to a rotating category of magazines.
While the selections change, they often include the following titles:
Horse & Rider
Australian Photography
Delicious
Star
Midwest Living
First for Women
National Geographic
Food Network Magazine
In addition, Prime Members get steep discounts on magazine subscriptions or free 30-day trials to some of the most popular magazines.
Also, if you subscribe to the print version of a magazine, the digital version is usually included for free.
5. Groupon
Groupon doesn't offer free magazine subscriptions, but their discounts are often so steep that it feels like getting them for free. It's not unusual to find subscriptions for as much as 75% off or buy one get one free subscriptions.
To get the Groupon discount, you must buy the voucher on Groupon and then redeem it on the magazine's website. Most Groupon offers are first-come-first-served and limited in quantity, so act fast if you see a good deal.
6. The Krazy Coupon Lady
The Krazy Coupon Lady often has the best deals on magazine subscriptions. The deals they post are often highly discounted subscriptions, but you may also find deals for completely free subscriptions or one-free month subscriptions.
Just be careful, if the advertisement doesn't say 'no credit card required,' the free trial may require a credit card. Also, if you don't cancel the subscription before the trial ends, you'll be charged for it.
7. RecycleBank
RecycleBank's mission is to lighten the load on the environment. They do this by rewarding homeowners for recycling. If your community participates in RecycleBank, you get points each time you recycle and bonus points if you take any RecycleBank courses to learn about saving the Earth.
You can redeem the points for prizes, including free magazine subscriptions to popular magazines, including Country Living, Cosmo, and Backpacker.
8. Buy One Get One Deals
Many magazine publishers promote their subscriptions by offering deals, especially around the holidays. When they offer deals like buy a subscription, get one free, you can gift someone a free subscription, but they'll never know you didn't pay for it!
Another way to look at it is getting both subscriptions for 50% off. Either way, it's a great deal and a fun gift to give.
9. Free Magazines By Topic
If you're looking for specific magazines or magazines by type, check out all the free options below.
Entertainment and Art Magazines
If you love celebrity gossip or have a favorite pastime, here are some excellent free magazine subscriptions to consider.
Outdoor Photographer
People Magazine
US Magazine
Wired!
Travel Magazines
If you love to travel and can't get enough of it, consider these free subscriptions to travel magazines and revel in the fun all year long.
Globetrotting Magazine
Houstonia
Garden & Gun
Auto Magazines
Car enthusiasts can't get enough car material, and plenty of free magazines are available to keep you going.
Diesel Power
Car & Driver
Rider
Overdrive
Home, Garden, and Outdoor
Cooking, decorating, and gardening are all fun pastimes, and there's no better way to get ideas than with new magazines. So check out all the options for free home, garden, and outdoor magazines.
House Beautiful
This Old House
Outside Magazine
Elle Decor
Health and Fitness
Fitness enthusiasts always want more information on how to get even healthier, stronger, or live their best life. Fortunately, many of these magazines are available for free.
Health Magazine
Women's Health
Men's Health
News
News magazines can range from business news to celebrity news and everything in between. Here are some of the most popular free news magazines.
People Magazine
Rolling Stone
Inc.
C-Net
Business and Career
Business people are always looking for the most trending news in the industry, and magazines are a great palace to get it. Popular business and career magazines you can get for free include:
Fast Company
Fortune
Money
10. Surveys and Promotions
Sometimes market research companies or get-paid-to-sites offer free magazine subscriptions in exchange for your points. You might also have access to promotions that include free magazines with sites like Swagbucks or InboxDollars.
Summary
Free magazine subscriptions are out there, and not just the e-versions of the magazines, although there are generally more opportunities to get e-versions than print versions which are mailed to your house.
When signing up for the free print versions that get mailed to your house, be sure to read the fine print on the site you're signing up through. It's not a bad idea to follow this advice for e-versions as well!
Some sites may have stipulations for getting a free magazine subscription. It's important to know about any requirements ahead of time.
Also, beware of giving out your credit card information. A truly free magazine subscription offer won't need it.
If you do give it out, check your credit card statements to be sure you don't end up getting charged. Check it when your subscription nears its end too. Make sure your subscription isn't automatically renewed and you are charged for the renewal.
And when surveys or other activities are required to get your free subscription, know that any information you share could be shared with other companies.
The fine print and/or terms and conditions on each site can give you more information about information sharing.