Survey sites everywhere promise free samples and other stuff if you'll only complete oodles of surveys. While that may be enticing for some, you may not want to spend so much time doing surveys.
Luckily, there are many sites that will connect you with places that will send free samples by mail without survey participation.
Companies like to offer free samples to consumers for a number of reasons: first, it gets their company and brand name out there in front of potential customers that may or may not have heard about their products in the past.
Second, letting consumers try free products might just win them over by getting them to drop the current brand they're using and start using those sample product brands regularly.
I found my current brand of facial cleanser and body lotion via a free sample. I had been trying several different brands of both and was only marginally happy with any of them. One day a friend gave me a sample of CeraVe facial cleanser and lotion.
The brand was recommended by her dermatologist, so I thought I'd give it a try. I've been using CeraVe regularly – and so have my kids – for over three years now.
And all because the company had given free samples of their products to my friend's dermatologist.
How to Get Free Samples By Mail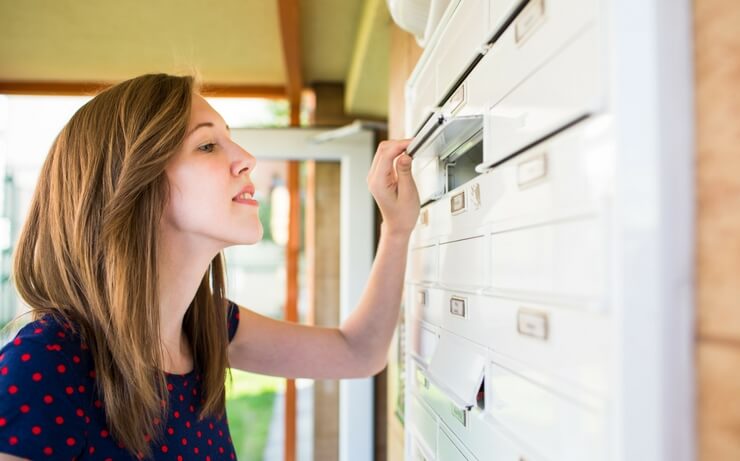 If you want to get free samples, here is a list of some of the most popular sites that share ways to get free samples by mail.
1. Freebies.com
Freebies.com has a variety of free samples available by mail. The site doesn't specify which ones are available by mail so you'll have to check the fine print on each one.
One of the great things about this site is that it seems to be updated pretty regularly (as in daily in many cases) and I didn't get any error pages when I was clicking on the different offers which means no wasted time for me as I peruse through the different free sample offerings.
Another cool thing about this site is that they have members only giveaways and drawings that can help you score more free stuff just for signing up to become a member.
2. Free Stuff Times
Free Stuff Times will show you how to get samples of free food products, beauty products, health products and more.
And they have a specific link on their left sidebar that links you right to offers for free stuff by mail.
3. FreeSamples.org
Free Samples.org shares freebie offers in a few categories including beauty, pet, food, health, household and miscellaneous freebie offers.
The information is updated every 24 hours according to their website, which means your chances of coming across expired offers is pretty low.
4. FreeStuff.com
FreeStuff.com also has a place on their sidebar (right sidebar for this site) where you can click on a "Free samples by mail" tab and get right to where you want to be.
The site also shares a ton of other freebie info, and sweepstakes contests as well.
5. Go Freebies
Go Freebies shares a variety of different types of available free samples on their site. When I was researching their site for this article, I found samples for free coffee, free shampoo samples and free bath and body product samples.
Although this site doesn't always have as many free sample offers as other sites, it may be worth checking out.
6. Freeflys
Freeflys shares available free samples in a host of categories such as food, beauty, children, health and other. Lots of free sample offers on this site. They also have a tab on the right sidebar that directs you specifically to places to get free samples by mail.
7. Women Freebies
Women Freebies is a site geared toward, well, women. Among the current offerings of free samples by mail they were sharing on their site at the time of my research were:
Free socks
A free t-shirt
Free coffee samples
Free lipstick
And more. They have a "free samples by mail" category in the main center info area that will take you directly to all of their current offerings.
8. My Free Product Samples
My Free Product Samples is a freebie site I really like for many reasons, one of which is their tagline: "Simply Free. No Strings Attached." Now these are the kinds of freebies we like!
This site shares free sample deals in a variety of categories such as:
Baby stuff
Books and magazines
Beauty
Food
Health
Household
Kids
Medicine
Miscellaneous
Music
Perfume
Pet
Shampoo
Not all of these free samples are available by mail, but many of them do. Check the fine print on each offer for more details. This site shares information about sweepstakes and giveaways too if you want to enter your name for bigger prizes.
9. I Love Free Things
I Love Free Things is an attractive, easy-to-use site that shares free sample offerings in a variety of categories. At this writing they had free samples available for nasal strips, tea, makeup, magazine issues and subscriptions and more.
As with other sites, not all of the samples listed on this site will be sent by mail: you have to read the details for each offer. However, this is convenient site with many free samples and other freebie products to choose from.
10. Sweet Free Stuff
Sweet Free Stuff is another simple site with lots of information on it. Among the offerings here when I checked were free cat food samples and free shampoo samples.
This site, along with some of the others, also shares ways to get free stuff on your birthday, which is nice. A lot of different restaurants and retailers will give people free meals or other free stuff on their actual birthday, or during the week or month of their birthday.
In the metropolitan area where I live there is a phenomenal steakhouse that gives one free dinner to people during the month of their birthday. A good friend of mine takes advantage of these free high caliber dinner out every single year, along with a group of her friends that also have birthdays in the same month.
So, when you're searching for free samples by mail on these sites, be sure to take a peek at the birthday freebies sections some of them have so you can see what kinds of free goodies you can score on your birthday.
11. Just Free Stuff
When you go to the Just Free Stuff website you'll be taken straight to their massive list of free samples. I saw a lot of free sample items on this site that I didn't come across on other sites.
Their list of categories is huge, including a specific list for free samples. Most free sample info posts take you straight to the vendor page; no messing around with walking through other sites first, which is nice.
Another cool thing about this free sample site is that they give away a $250 Amazon gift card every single month via a sweepstakes program. It's always nice to have a chance to win free money.
Note that in order to be entered into the contest, you'll be asked to do small things such as liking the Just Free Stuff page on Facebook or signing up for email notifications. However, you may want to do those things anyway in order to keep on top of free sample offerings.
12. Freebies4Mom
Although Freebies4Mom is geared toward moms, they do share free sample offerings for the rest of the world as well. When I checked the site recently, they were offering free samples of Splenda Stevia Sweetener, Purina Cat Chow, Tea Samples and Raspberry Jam samples.
In fact, I found just as many offers for free samples that would fit non-parents as I did for parents.
Bonus: not only does this site have sweepstakes and giveaway offerings, they have a blog that shares beauty tips, recipes, do-it-yourself projects and articles pertaining to health and family issues.
Lots to love here and one that may be worth signing up to receive their emails.
13. I Crave Freebies
The I Crave Freebies site is easy to use and has free sample offerings in several categories such as magazines, beauty products, pet products and more. Not all of the samples come via mail, so you'll have to look over each one for free samples that are specifically delivered by mail.
Bonus freebie information on this site includes free admission tickets to different events, free e-books, contests and sweepstakes, free gift cards and more.
They also share coupons and other deal in a variety of categories.
14. Hey It's Free
Hey It's Free is another great site, but like some of the others mentioned here you'll have to search through the offers to find the ones that send out free samples by mail as they don't have them listed separately from the other freebie offerings they share.
Among the other freebie offers they share? Free e-books, free state maps, birthday freebie deals and free gift card deals.
The site is attractive and easy to use, and they add offers regularly.
15. Freebie Depot
Freebie Depot's free sample offers seemed to be set up a bit differently than some of the other sites I've mentioned here.
A lot of the samples I found on Freebie Depot worked like this: You order a sample box from a particular business or vendor (say, a dog food company). They send you the free sample box, with the requirement that you pay a shipping fee (of say, $12).
However, included in your free sample box is a coupon for $12 off of said company's products, meaning your sample box is technically free.
They had other types of free samples too, however I found a lot of sample box offers there. Might be worth checking out as sample boxes usually come with several different samples that you could use or give away.
That's all I've got for specific sites that offer information about free samples you can get by mail without taking surveys.
There are some things you should know about freebie sites before you sign up for them.
Read the Fine Print
Every free sample website works a bit differently. You can find out the details if you read the fine print located on the site's about page or other places. Some free sample sites may share or sell your email address to others.
Other sites may use your email address to send you offers on other things. Know what you're getting into and how much it might cost you before you give out too much information.
Not All Free Samples Are Free
A lot of times websites will offer free samples, but when you get a little further into the process for getting them you'll find out you have to fulfill a certain requirement.
Some sites might ask you to become members of an organization's email list. Others may require a minimum purchase, whether it be a one-time purchase, a monthly purchase or some other buying requirement.
Sometimes these requirements are hidden deep in the rules and regulations and may be hard to spot, which is why it's important to read all disclosures thoroughly before you sign up. If you're asked to give credit or debit card information, that might be a sign that you'll be charged a membership or other cost if you proceed.
Also, these types of sites sometimes change their modes of operation and switch from sharing information about free stuff to some other type of not-so-free offer.
Beware of these types of bait and switch tactics when visiting freebie websites. However, among all the warnings it is important to know that there are indeed legit websites out there offering information on free samples.
More Tips on Getting Free Samples by Mail
Here are some thoughts on what you can do to make sure you don't miss out on the free samples that so often become available for consumers who know where to look.
There's so much free stuff floating around at the different websites these days that it can be hard to keep track of it all.
It might be a help for you if you do the following things in order to keep abreast of all of the free sample giveaways.
Sign Up for Email Notifications
Most free sample sites have a call-to-action box that will pop up when you visit a site. The call-to-action box will prompt you to enter your email address to get direct notifications when new free sample offers are available.
It may be to your advantage to sign up for email notifications from your favorite free sample sites so you can have fast access to free samples when they become available.
Since many free sample offers have limited quantities available, this will help you ensure you get in on the goodies.
Keep Track of the Sites That Work Best for You
Signing up for all of the sites that offer free samples by mail might get a little overwhelming.
While you're welcome to do that, if that seems like too much inbox mail, you could just do a bit of research on each site and sign up to receive email notifications from the sites you like best.
Free samples by mail are available everywhere, if you know where to look.
Keep your budget intact by getting free samples of health, beauty, food, pet, household and other items that might help you cut down on the number of things you need to buy in those areas.
Act Fast Because Free Samples Change Frequently
One reason I suggest signing up for email notifications from freebies sites is that offers change frequently, sometimes because supplies run out or because vendors only want to give out a certain number of supplies.
Checking your favorite freebie sites daily is vitally important to helping ensure that you don't miss out on freebie by mail product offers.
But it's also important to know that offers do change regularly and that if you see something you like, follow the directions for getting your free sample immediately and don't wait unless you're willing to risk losing out.
Getting free samples by mail is a real bonus that many consumers take advantage of every day.
While some sites will ask you to complete surveys or other tasks in order to get your free samples, there are plenty of sites that will share information on companies that mail out free samples for the sole purpose of spreading the word about what they think are great products.
Summary
If you like getting free samples in your mailbox, and like to try new products for yourself, your family and your pets at no cost to you, checking the above-mentioned sites regularly might be a great way for you to get those free samples.
And who knows; in the process, you might find yourself falling in love with products you never would have tried had you had to buy them outright.