Getting free Hulu sounds like a pretty sweet deal. But is it legal? You bet it is. And it's good news, especially if you've already cut cable to save on your monthly expenses.
Without Hulu, how else can you keep up with Brooklyn-Nine-Nine or Baker's Dozen?
Paying $9.99 a month doesn't seem like much with all Hulu has to offer. After all, they have more than 85,000 on-demand episodes of your favorite shows.
But given a choice between paying and getting it for free, I'll take the no-cost option every time.
If you love streaming your favorite network TV shows and binging on Hulu Originals like Candified, here are some legit ways to get Hulu for free.
How to Get Hulu for Free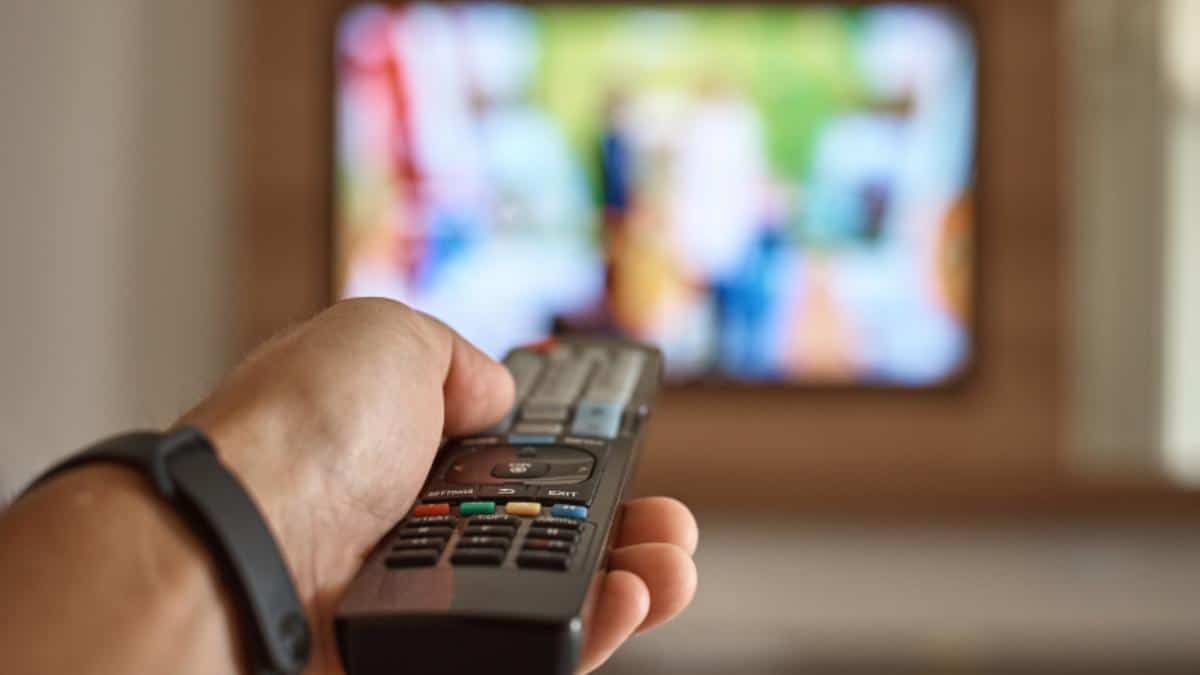 Hulu offers loads of binge-worthy TV shows in a wide range of genres.
Ready for your next 100% free binge-watching session of your favorite movies and TV shows with Hulu? Let's dive in.
1. Sign Up For A Free Trial
The most straightforward way to get Hulu for free is to go directly to the source. That's right! You can score free access to Hulu directly through the site.
Hulu offers a free one-month trial. Although the offer is only available to new and eligible returning subscribers, it's a way to watch Hulu shows for free all month long.
Visit Hulu.com and click on the 'Try up to one month free' option.
You'll need to select a Hulu option with or without ads. You will also see an option to bundle Live TV, Disney+, or ESPN+ but these bundles don't come with a free trial option.
After you select a plan, you'll be asked for your email, name, birthday, and gender. Once you are in, you can enjoy an entire month of Hulu for free.
Pros
Can cancel the subscription at any time
Only for new and eligible returning customers
Free trial gives you a chance to see if you like the shows
Cons
The subscription renews after a month and charges your credit card
Bundles aren't eligible for free trial
People have mixed opinions about whether it's OK to share logins to streaming services, but Hulu does allow for multiple accounts on each plan.
You can create up to six profiles (all with the same login) and stream on up to two devices at the same time. (Note that Hulu Live TV plans can only be used on one device at a time.)
This can be a little tricky to navigate, especially if multiple people want to watch at the same time. Additional screens beyond the first two streaming will get a "too many screens" error.
But the distinct profiles allow you to save your own favorite shows and viewing history without messing up other people's information.
There is an option with Hulu Live TV to pay extra ($9.99/month) to get unlimited streams, but that plan is already expensive…so it might be difficult to find a generous friend or family member who pays that much.
3. Microsoft Rewards
The next way to get Hulu for free is to get a Hulu gift card for surfing the web and getting paid to play games sounds crazy. But with Microsoft Rewards, you can.
Using Bing as your search engine, each time you enter a query earns you Microsoft Rewards points.
You can then cash in those points for prizes, including Hulu gift cards.
Are you a Chrome or Safari user? Swapping out your browser for Microsoft Edge on your PC, smartphone or tablet will increase your points even faster.
Points accumulate for more than entering search terms. Shopping for games, computers, tablets or software in the Microsoft Store will get them, too.
Plus, earning when you buy digital content on Xbox can boost your points higher.
Thousands of Rewards are available to pick from. Earning points to trade for movies, apps, games, gift cards for Hulu or other retailers, or even donating them to charity is possible.
But here's a secret to earning it faster. A Hulu gift card costs 28,000 points. Choosing five $5 Walmart gift cards only requires 26,250 points.
Then buy a Hulu gift card using your Walmart one to save 1,750 points.
Pros
Earn points for searching the web
Microsoft is a trusted name in business
Points accumulate faster with the Edge browser
Cons
Switching browsers can be annoying
Takes longer to earn
4. Swagbucks
Another way to get Hulu for free is through Swagbucks which pays you for completing surveys and other tasks.
You can earn SB points from playing games, shopping through their portal, watching videos, searching the internet and referring people to their site.
Those SB are then redeemable for gift cards from your favorite retailers, including Hulu.
If you search, shop and answer surveys often enough, cashing in your SB for a $25 Hulu gift card could only take two months. Just 2,300 SB earn you 3.5 months of Hulu service.
Swagbucks often has deals for new Hulu subscribers who sign up through their site, too.
For instance, a recent promotion rewarded you with $30 back towards a gift card from Amazon or payment through PayPal for new or returning subscribers.
With an offer like that, you'd pay for one month and get four free. Then you could continue earning SB to get free Hulu for as long as you'd like.
The dashboard can feel overwhelming at first. Take a few minutes to get familiar with the site and learn your way around. Read our full Swagbucks review.
Pros
Multiple ways to earn points
$10 bonus for new accounts
Occasional promotions for better deals
Browser extension for bonus rewards
Cons
Dashboard can seem intimidating at first
Can take about 2 months to earn
5. Rakuten
Rakuten is a popular online site for earning cash back. But did you know it has two ways to get a free Hulu membership?
Signing up for Hulu through Rakuten earns you an automatic $1 reward (as of December 2021).
That's only $1 off on your first month's subscription.
However, when you sign up to do your online shopping with Rakuten, you can get a $10 welcome bonus.
On top of that, you'll earn money back (up to 15% or more) on everyday purchases.
With up to 15% cash back, it'll take no time at all to have enough to cover your Hulu bill.
This method is a little more straightforward since you're not converting points for rewards. Instead, it deals in dollar bills.
Plus, the choice is wide open. If you'd rather use your earnings for groceries, a new purse or your emergency fund, you have that option, too.
Pros
$5 or more cash back for buying Hulu
Get money back from everyday purchases
Never miss a deal with the browser extension
Payout with PayPal or check in the mail
Cons
Requires you to purchase to cash in
Could lose out by forgetting to shop through Rakuten
6. Spotify
Remember CDs? Before streaming apps like Spotify, that's how people got their music fix. Now, your favorite tunes are on-demand so you can rock out wherever you are.
And a Spotify Premium for Students subscription gets you even more value: A free Hulu subscription.
If you're a student, this is one of the best choices when it comes to getting Hulu for free.
Sign up for Spotify Premium for Students to get on-demand access to the newest music, Hulu's ad-supported plan and SHOWTIME for one low price.
Spotify is great on its own but adding Hulu sweetens the deal with 85,000 of your favorite episodes to watch whenever you want.
For this to work, it does require you to spend $4.99 a month on a Premium for Students membership.
Spotify's free version with its limited features is okay for some people. But with millions of songs to discover, no ads, offline access and a free Hulu account? It's definitely worth the price.
And you get the same level of service just as if you'd bought it separately. Whether you watch using the Hulu app or at Hulu.com, there are no restrictions.
Pros
Millions of on-demand songs
No-strings-attached Hulu subscription included
Existing Hulu subscribers can qualify for the deal
Free trial period to see if you like the service
Cons
Only available to students
Requires a paid Premium for Students membership
7. Verizon Unlimited
If you're a Verizon Wireless customer, check your plan. Customers who have an eligible Verizon Unlimited plan get The Disney Bundle included for free!
The Disney Bundle is a $14.99/month value that includes Disney+, Hulu (ad-supported), and ESPN+.
Log in to your Verizon account and go to your Add-ons to sign up for your free bundle.
Please note that the qualifying Verizon Unlimited plans are more expensive. The Get More Unlimited plan is currently $80/month, and the Play More Unlimited plan is currently $70/month.
If you're not already enrolled in one of these plans, it's probably not worth upgrading just to get the $14.99/month savings on The Disney Bundle. But if you are already signed up, this is a nice perk you might not have known about.
8. Fetch Rewards
Another cashback app that gives free Hulu gift cards as a reward is Fetch Rewards. This app rewards you for scanning your grocery receipt – weird, but true!
You'll earn points for every receipt you scan and upload, as well as extra points for buying products from 250+ partner brands.
My favorite way to earn is with eReceipts – no scanning and submitting required! Fetch Rewards scans my online shopping from my email and Amazon account and rewards me that way.
A $25 Hulu Plus gift card is currently worth 25,000 points on Fetch Rewards, and a $50 gift card is currently worth 50,000 points.
Summary
Hulu's low $7.99 monthly cost is well worth all the streaming content they offer. But with these ways to unlock a free Hulu subscription, why are you still paying for it out of pocket?
Between rewards points, cash back, combined service packages and their own referral program, it's a walk in the park to save money on your Hulu bill.
This is especially true if you're a music lover and a student and can get the Spotify deal.