If you're considering getting a debit card for your child, you might be wondering what your choices are. One of the most popular options, the Greenlight debit card, can help kids learn to earn, save, give and invest.
Although Greenlight is a top choice for many parents who are looking for debit cards for kids, you do have other options. Many Greenlight debit card alternatives have most or all of the same features.
We've found the best Greenlight card alternatives to help you teach your kids money management habits that will set them up for financial success.
Top Greenlight Alternatives
Chase First Banking is a free checking account starting at age of 6.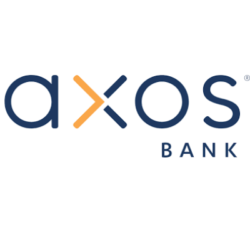 Axos First Checking has a debit card with minimum age of 13.
Copper Teen Banking has a minimum age of 13 and $10 deposit.
When it comes to kids' debit cards, you'll want to choose a card that fits your family's needs and budget.
In alphabetical order, here are the best alternatives to the Greenlight debit card.
1. Acorns Family
Acorns is best known for its adult accounts that allow you to invest in fractional shares of stock using roundups from connected debit and credit card purchases.
You can open an Acorns checking account and make purchases with your Acorns debit card. This costs just $3 per month.
What you might not know is that Acorns Family is available to families with kids. When you open an Acorns Family account for $5 per month, you get investment accounts for unlimited children.
Better yet, this account comes with investment, retirement and checking accounts in addition to bonus investments, money-related advice and much more.
Note that with Acorns, there's no specific debit card for your child. However, you can allow your child to make purchases by setting up an Acorns checking account in your name.
Of course, you will have to be with them when they make purchases.
Price: $5 per month
Pros
Six ETF portfolios to choose from
Invest for both adults and children
Reasonable monthly fee
Cons
No targeted debit card for kids
No option for an education investment account
2. Axos First Checking
The Axos First Checking account is designed for kids aged 13-17. Teen account owners must have a joint adult account owner.
The account comes with a free debit card that is fee-free as long as you are using in-network ATMs. You can also get up to $12 in ATM fee reimbursements each month.
Other features of the Axos First Checking account include:
$0 minimum balance requirement
$50 minimum opening deposit
$0 monthly service fee
$100 daily ATM limit/$500 daily purchase limit
Real-time activity notifications
Interest-bearing
Parents can control debit card access using the app or website. Kids can make peer-to-peer transfers and take advantage of Axos' referral program.
Biometric identification and bill pay are also available with this account. See the Axos website for more details.
Price: $0 per month
Pros
Interest-bearing account
Expansive parental controls
No overdraft fees
Cons
Limited ATM fee reimbursements
Lower debit card limits than other cards
3. BusyKid
BusyKid is a prepaid spend card that helps your kids earn money by doing assigned chores.
As a parent, you can use the app to assign preset chore choices or add your own to this Greenlight alternative. The money in your child's BusyKid account can be spent anywhere Visa is accepted.
Alternatively, you can work with your child to save the money in a savings pod, invest it in fractional shares of stock or donate it to a charitable organization.
Other features include:
The option for parent-directed bonuses
Friends and family can send money to the account via QR code
Parental match feature on savings pods
Multi-parent access
You can add up to five kids to your BusyKid account. Keep in mind that there is a $0.50 charge for each declined purchase (due to insufficient funds).
Also, it's important to note that you will get charged $7.99 for each replacement card.
You can load funds onto the card, which can be used anywhere you would normally use a Visa debit card. Plus, you can move funds off of the card when appropriate.
Read our full BusyKid review here.
Price: $3.99 per month or $38.99 per year
Pros
Attractive pricing options
Family and friends can add to accounts
Extensive parental control options
Cons
Hefty card replacement fee
4. Chase First Banking
The Chase First Banking account is for teens ages six to 17.
This account comes with a chore app as well as a savings feature.
Parents can choose how much a child can spend per transaction and where. For example, you could set a $10 limit at restaurants or a $20 limit across all categories.
Other features include:
$0 monthly fee
$0 minimum opening deposit
Free ATM withdrawals at Chase ATMs
Real-time spending alerts
Kids can even request money transfers through the app, which parents can choose to accept or decline.
As a parent, you need to have or open a Chase checking account in order for your child to have a Chase First Banking account.
Up to five Chase First Banking accounts are allowed per parent or guardian.
Price: $0 per month
Pros
Set automatic allowances and/or make a chores list
Ample adjustable parental controls
No fees
Cons
Parents must have a Chase account
No direct deposit allowed
5. Copper Teen Banking
Copper Banking is a fintech company that has accounts for adults. However, each adult account holder can open up to five Copper Teen accounts.
You can fund your Copper account by transferring money from your bank account or debit card. Then, you can transfer money to any Copper Teen account.
Other Copper Banking features include:
$0 minimum balance requirement
Automated allowance payments
Direct Deposit capabilities
Financial education tools
Savings goals feature
Your teen does need to have their own cell phone in order to use Copper. That might be a downside for some parents.
Read our full Copper Banking Review for more information.
Price: $0 per month
Pros
Zero account fees
Large fee-free ATM network
Get up to five teen accounts with one adult account
Cons
Limited parental controls
Teens must have a cell phone to use
6. Current
Current is a Greenlight alternative that is designed to help kids and teens learn about earning, spending, saving, and giving.
When you open a Current account, you can add a teen account for your child. Teen accounts through Current cost $36 per year.
As the parent, you have control over transfers to the account. You can set spending limits and ATM limits as well.
Other features include:
$0 opening deposit requirement
$0 minimum balance
Fee-free in-network ATM withdrawals
Chore list capabilities
One savings pod
One giving pod
Giving pods allow your teen to donate money to a charity of their choice. You can set weekly allowances, make one-off transfers or help your child earn via the chore list.
Price: $36 per year
Pros
Free parent account available
Flexible and adequate parental controls
Direct Deposit available
Cons
Annual fee applies
Only one guardian allowed
7. FamZoo
FamZoo is a family banking fintech designed to help you teach your kids about money. You can choose from two types of accounts, an IOU account or a prepaid account.
A prepaid account, whether spending, saving or giving account, holds actual money. IOU accounts are accounts you'll use to track the money you owe your child.
You can choose whether to use IOU accounts, prepaid accounts or a combination of the two. Additionally, you can use the app to set up daily and weekly chores.
Kids earn their money (or you give them a weekly allowance), and then they work with you to decide how to spend, save and give.
Other features of FamZoo include:
Full parental controls
Activity alerts
Parent-paid interest option
The ability to add rewards or penalties
The rewards and penalties option is a nice touch for parents who want to reward their children for going the extra mile or penalize them for not following the rules.
Note that you can save money on the monthly fee by paying semi-annually, annually or bi-annually.
Price: $5.99 per month
Pros
Comprehensive teaching tools
Rewards and penalties features
Flexible parental controls and features
Cons
No free option
The learning curve is slightly difficult
8. GoHenry
GoHenry is a fintech banking app with a debit card for kids ages six to 17. With GoHenry, you can establish weekly allowances and/or set up chore lists.
Your child's earnings can stay in a spending account, get transferred to savings or they can give some money to Boys & Girls Clubs of America.
Some features of the GoHenry debit card include:
$0 minimum balance
Real-time spending notifications
Parental spending controls
Direct Deposit capabilities
Note that GoHenry has a comprehensive learning center that is ideal for giving kids extra knowledge about money. Classes in the learning center are free.
Teens can also send and receive payments from other GoHenry members. This is a great feature to have if your teen wants to split a lunch bill or other expenditures with a friend.
Keep in mind that your teen will not be able to use the "pay at the pump" feature with GoHenry. However, they can pay for gasoline inside the gas station.
Price: Family plans are set at $9.98 per family (for up to 4 children), and the individual child is priced at $4.99.
Pros
Comprehensive learning center
Referral reward program
Cons
No free options
Additional limits on debit card spending
Related: Greenlight Vs. GoHenry: Which is Better?
9. M1 Finance
M1 Finance is a fintech company that allows adults to spend, save, borrow and invest. Within M1 Finance, you can open a UTMA/UGMA custodial account for your child.
The company has a regular account that's free. However, you need to open the Plus account for $125 per year in order to be able to create an account for your child.
If you do use the debit card feature to spend some of the money from the custodial account, the money must be used for the direct benefit of the minor child.
All of the money will be transferred to the child's ownership once they reach legal age. This varies based on the state you live in.
One nice thing about choosing M1 Finance over other options is that you can buy fractional shares of stocks and ETFs for your child.
Other features include:
1% cash back on debit card purchases
Up to four monthly ATM fee reimbursements
$0 minimum account balance
No fees on international debit purchases
M1 Finance is geared specifically for parents who are interested in investing on their children's behalf. The debit card is a secondary feature.
You can design your own portfolio or use one of M1 Finance's custom portfolios.
Price: $125 per year
Pros
Attractive investment features
Cash back on debit spending for Plus members
Custodial UTMA/UGMA accounts are available
Cons
Hefty annual fee (comparatively)
Not geared directly toward kids
10. Mazoola
Mazoola is a family digital wallet that you can use to pay kids for chores. From there, you can help them manage their money, whether that be saving, spending or setting financial goals.
Some features of Mazoola include:
Parents can set limits on dollar amounts and approve retailers
$0 minimum balance
Chores feature
Goals feature
Charitable donations option
Real-time activity notifications
Although the subscription cost is a bit high, Mazoola does offer a one-year free trial.
Price: $9.99 per month
Pros
Ample parental controls
"Stealable" chores
Apple Pay and Google Pay compatible
Cons
No physical debit cards
Additional fees are not disclosed on the website
How Do These Greenlight Card Alternatives Compare?
| | | |
| --- | --- | --- |
| Company | Fees | Promotions |
| Acorns | $5/month | $10 Bonus After First Deposit |
| Axos | $0/month | Free |
| BusyKid | $3.99/month | 30 Day Money Back Guarantee |
| Chase | $0/month | Free |
| Copper | $0/month | Free |
| Current | $36/year | None |
| Famzoo | $5.99/month | 30 Day Free Trial |
| GoHenry | $3.99/month | 30 Day Free Trial |
| M1Finance | $125/year | $30 Bonus With $1,000 Deposit |
| Mazoola | $9.99/month | 12 Months Free |
Summary
The best Greenlight card alternatives will help your child learn to save, spend, invest and also find ways to make money as a teen. That way, they'll be prepared when it comes time to leave the nest.
Take the time to understand which features are most important to you. Then, review the offerings and costs of each option to decide whether Greenlight or another card is best for you.