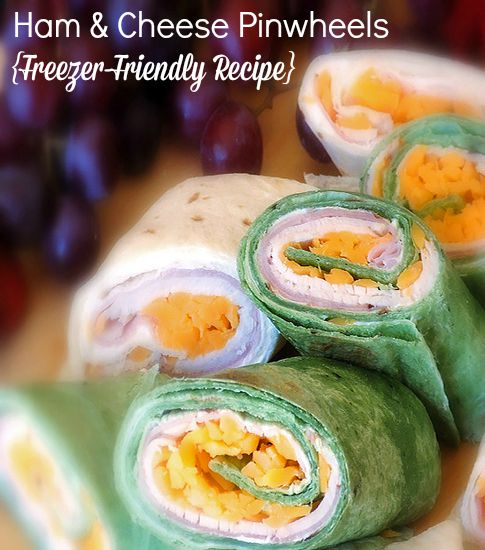 I can't believe it…we are already entering into our last month of summer! I think I spend one month planning and enjoying summer activities, and one month planning for school to begin! Seriously, where has the time gone??
With school approaching, I find myself beginning to mentally plan ahead for the school year…I begin thinking about our nights before school and our crazy school mornings (sigh)…and as always I try to plan for ways to give us more time.
One thing I LOVE having on hand, and just so happens to be a HUGE time saver, is meals in the freezer (for breakfast and lunch) ready to go.
The brilliant thing about freezer meals is that they can be made in bulk at the beginning of the week and pretty much get you through the entire week. I have found having a couple different "main courses" ready to go for breakfast and lunch gives enough variety during the week for the kids.
All you need to do is add your "sides" and you're good to go. Not to mention, it makes it possible for even your younger ones to help pack their own lunch. Packing a lunch from home absolutely saves money and you, as a parent, also have the opportunity to make it healthier than their school lunch choices. Win – win!
Here is a super easy recipe that you can make ahead and freeze.
Ingredients:
4 burrito size tortillas or wraps (I used spinach herb wraps – yum)
6 oz deli meat (my kiddos love ham and turkey, so I have some of each)
1 cup of shredded cheddar cheese
spreadable or whipped – cream cheese
gallon size freezer bags
First, spread your cream cheese.
Add your deli meat to one end of your tortilla or wrap.
Top with shredded cheese.
Roll tightly.
Then slice to desired thickness. My kiddos are a bit younger, so I like to keep my slices on the smaller size.
Freezer directions:
Place your pinwheels in your freezer Ziploc bag. Then, place your bag on a cookie sheet for at least the first two hours to keep your pinwheels from unrolling or piling up on each other and sticking together.
Pull out your desired amount of sandwiches the night before and place them in a sandwich size Ziploc bag. Allow them to defrost in the refrigerator over night. If your child has an early afternoon lunch, these pinwheels can even be pulled out the morning of.
Freezer to lunchbox…it doesn't get any better than this!
PS want more healthy and budget-friendly kid lunchbox recipe ideas? We've got you covered: