You might not know there are several different options for living in a home or apartment completely rent free and mortgage free.
Most people just assume that rent costs are a part of life, and don't consider the methods below for reducing or eliminating those types of expenses.
The cool thing about living rent free? It leaves you with an abundance of surplus cash to fund your financial goals with, whether that be retiring early, saving to pay for a home in cash, getting out of debt or any other dream you can think of.
Read on to see if any of the ideas below for living rent free would work for you.
Depending on your situation, some solutions might work for you and some might not. But finding a way to live rent free might be worth the effort if it helps you achieve your goals.
How to Live Rent Free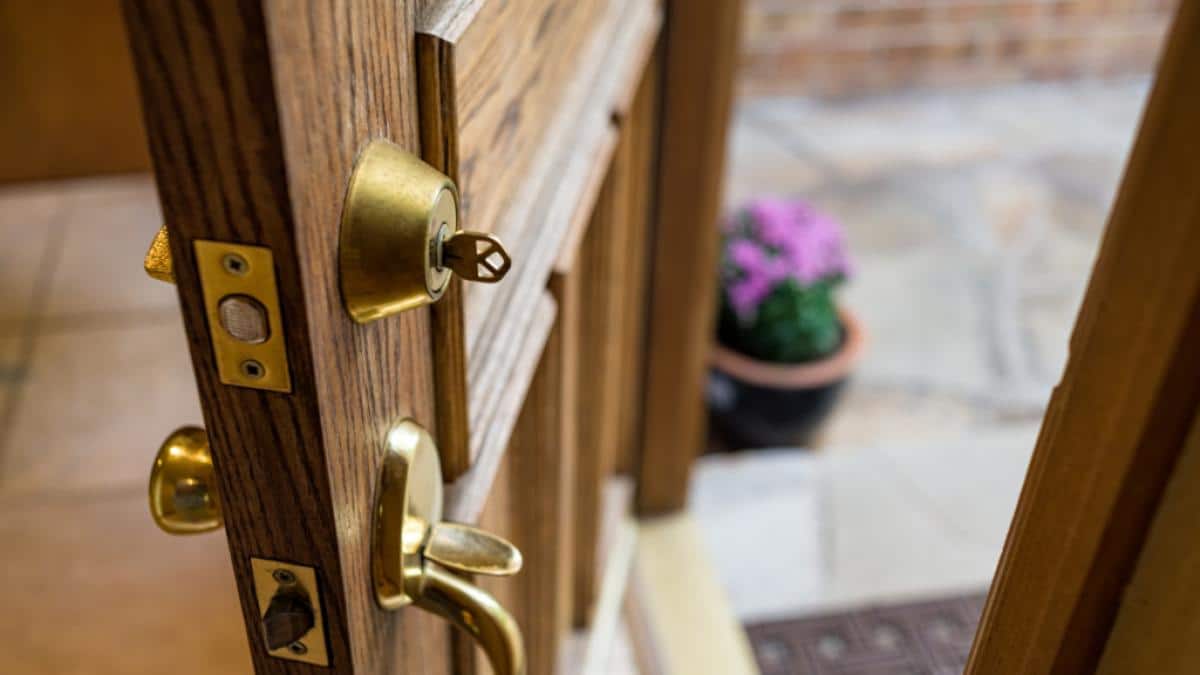 Below are eight different ideas for living rent free – or close to it depending on the situation. Could any of these ideas work for you?
1. List a Room With Airbnb
Do you own your own home, townhome or condominium, or you rent your living space? If so, finding guests on Airbnb can be a terrific way to cover your mortgage or rent payment.
Airbnb has helped people earn millions of dollars by listing their places for casual or business travelers. Instead of booking hotel rooms, Airbnb travelers book rooms (or complete homes) from Airbnb hosts.
Travelers like Airbnb options, as opposed to standard hotel, stays because they usually cost a lot less and provide the comforts of home.
What kind of cash are you looking at and can listing your rooms through Airbnb really cover your rent or mortgage payment?
It's not uncommon for an Airbnb host to get $50 a night for a room. In my hometown metropolitan city, the average Airbnb host earns $455 a week. That kind of cash could cover a rent or house payment of over $1800.
If you've got extra rooms in your house, consider making enough income to cover your rent or mortgage payment by listing them through Airbnb.
Know too that Airbnb is serious about security and screens both guests and hosts thoroughly. They work hard to make sure both hosts and guests are safe as they share living spaces.
2. Get Roommates
Another option for living rent free would be to get roommates to rent out extra bedrooms in your house or apartment.
Depending on how many extra bedrooms you have, you could earn enough cash each month to cover your rent or mortgage costs.
Let's say your monthly rent or mortgage payment is $1200 and you live in or own a three-bedroom house. By renting out two bedrooms at $600 per month each, you've got your mortgage or rent payment covered and you are living for free.
The appeal to the potential roommates is reasonable rent costs. This is because one-room rent prices are often lower than apartment rental prices.
Depending on the cost of living in your area, your mortgage (or rent) payment might be higher or lower. And the amount of cash you can get each month from renters might be higher or lower too.
Just be sure you are finding a balance between charging a reasonable and fair rent price to renters and covering your mortgage or rent payment too.
Also, be sure to have all tenants sign a contract that covers the rental amount. Include any damage deposit amount and the rules for living with you.
Standard rental agreements can be found online or at office stores such as Office Depot.
Background checks and employment verifications for tenants might be a good idea too. Especially if you don't know the people who are asking to rent rooms from you.
3. House Sit for Others
House sitting can help you live rent free in a few different ways. You can bounce from house to house (or apartment to apartment), house sitting for people who are leaving for vacation or work travel and don't want to leave their place unattended.
Or you could find a situation where somebody needs a long-term house sitter. Maybe they have a vacation home that they only visit once or twice a year, and they don't like leaving it vacant so often.
Or it might be that they are leaving for long-term work travel. Years ago, friends of mine found out that the company the husband worked wanted him to leave his local job. They asked him to work in Austria for a year as they were setting up a big project.
They didn't like the idea of leaving their home alone for that long. So they advertised for someone to come and live at the place and do basic upkeep so that their home was tended to while they were away.
I've also heard of people who offer for others to live on their house boats rent free.
Boat owners look for people willing to live on the boat free of rent so that it's not left unattended. If you love being on the water, this might be a great way to live rent free.
If you choose to house sit for short-term clients, you'll want to have a backup place to be able to stay at short-term in case you are without work for a period of time.
Your parents' house or a good friend or close relative might be willing to house you through any house-sitting slow periods.
4. Find a Rent-for-Work Situation
Property owners such as farm owners or other people who own businesses on the site where their home is often looking for people who will live rent free in exchange for a work program.
For instance, if you live on a farm rent free you might be responsible for mucking stalls (i.e. cleaning up animal doo-doo). Or you might be asked to milk cows, move bales of hay, or manage fruit or vegetable crops.
The number of hours you would work on the farm usually isn't as much as a full-time job. This means you'll still have plenty of time to work at an income-earning job but the rent will be free.
There are some farms too that allow free live-in tenants for the specific reason of teaching them to be farmers.
World Wide Opportunities on Organic Farms (WWOOF for short) connects people looking to learn how to live more self-sustainably with organic farmers looking for help on their farms.
Currently, the site lists destinations for rent free living at dozens of organic farms all over the world.
If you love to travel and are interested in learning more about how to live a sustainable lifestyle, this could be a cool way for you to do that and live rent free at the same time.
Bonus: you might get to travel to cool places you've never been to as well.
*See the section below for more information on rent-free jobs.
5. Become a Live-In Nanny or Pet Sitter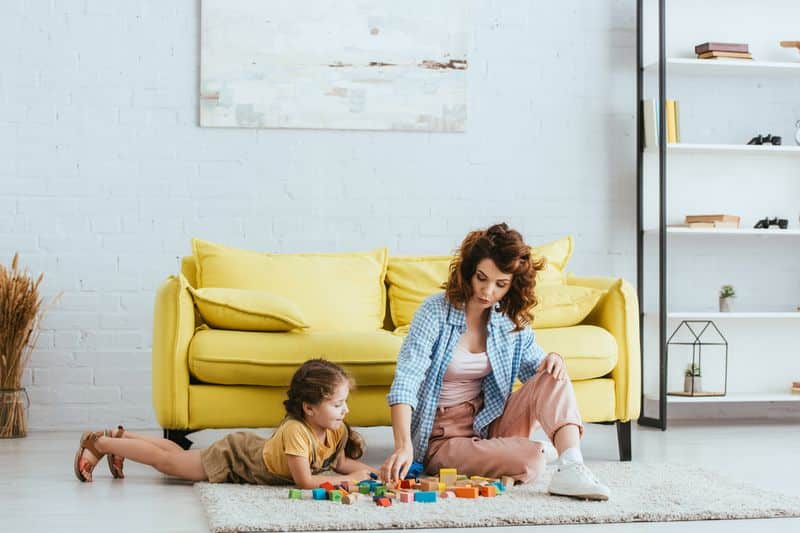 Parents and pet owners everywhere are seeking out quality child care or pet care by someone who they can trust with their beloved children or pets.
A live-in child care provider can often earn not only free living quarters but extra pay as well. If you love being with and caring for children and wouldn't mind doing so as a part or full-time job, you could live rent free as a live-in nanny.
Many pet owners also like the idea of having a live-in pet sitter. They may be frequent travelers, whether for work or vacation. Or they may not like the idea of having their pet home alone for eight to ten hours a day while they are at work.
To find work as a nanny, look at well-respected companies such as Care.com. This company works to partner quality child care sitters with parents looking for responsible nannies.
Create your profile on Care.com and explain that you are looking for a live-in situation if living rent free is important to you.
Local ad sites such as Craigslist also advertise for people who need child care help or pet care help. Pet sitting is one of many side hustles that could turn into a profitable business for you and find you a place to live rent free as well.
6. Manage an Apartment Building
If you don't mind being available for random phone calls and visits or facilitating repair requests, you could live rent free as an apartment building manager.
Apartment building managers are often given one of the apartments in the building as a place to live for free with the condition that they are available via phone to handle tenant problems such as needed repairs or conflict resolution.
You could probably work a full-time job when living rent free as an apartment manager. However, you would need to be available by phone for tenants to contact even when you are at work.
Each apartment management company will have different sets of rules for apartment managers. Be sure to check thoroughly to make sure the rules fit in with your lifestyle.
For instance, the 55+ apartment complex where my parents live is quite lenient with their apartment manager.
Her personal apartment is off-limits to tenants and considered her private space. As such, tenants are discouraged from knocking on her door with issues.
If she is in the rental office they are free to stop in, and tenants are also encouraged to leave messages on the rental office answering machine if she is not in the office.
The manager is given her choice as to when she feels it is needed to return calls as long as they are returned within a 24-hour period.
Other apartment complexes might not be so lenient with their apartment managers. For this reason, it's important to know what is expected of you before signing up for this type of rent free living.
7. Live with a Relative and Do Chores for Rent
Do you have a family member that would be willing to let you live with them rent free in exchange for help around the house?
Many people are able to live rent free by moving in with a relative that wants or needs help with a variety of things around the house.
You might have an elderly grandparent, aunt or uncle that is getting on in years and can't quite care for their home as needed anymore.
They might need help with lawn care, snow removal or minor house maintenance and repair.
Or they might need help managing their daily activities and necessities such as having help with when to take medications or getting to doctor appointments.
It could be that they are just not comfortable living alone any longer and want someone to be at home with them too.
Or you may have a sibling or other relative with young kids that could use readily available child care. Check with relatives and close friends about living with them rent free in exchange for help or companionship.
Again, it's important to know up front what is expected of you before you agree to this type of a situation. Keeping the peace is vital when living with loved ones.
8. Move Back in With Your Parents
I know for many functional adults this may be a last resort option. However, moving back in with your parents and taking advantage of rent free living can be smart.
Doing so might be a great way for you to be able to pay off student loans quickly or simply save money or pay off other debt.
If you do choose to move back in with your parents and live with them rent free, consider this: It might be a good idea to sit down with them beforehand and discuss expectations on both sides.
Find out what they expect from you as a grown adult child moving back in and explain how you would like things to be from your perspective.
By establishing rules and boundaries before you move back in with your parents you can be sure no one ends up feeling disappointed or taken advantage of.
Also, if you move back in with your parents it's important to be just as gracious a housemate as you would if you were living with friends.
Clean up after yourself, contribute to household expenses when you can and help out around the house. Be respectful of their space and their property. Approach them calmly when a problem or situation arises that needs attention.
Earlier in the post we talked about trading rent for work. Next, we're going to expand on that and talk about several specific opportunities for rent-free jobs.
Rent Free Jobs
Here are some additional ideas for jobs that may allow you to live rent free.
9. Search Job Sites for Jobs That Includes Free Housing
There are almost always jobs available that include free housing as a part of the salary.
For instance, jobs as ministers or pastors often include free housing on church grounds.
You may also be able to find jobs that include free housing if you're searching for jobs that require you to move to another state or country.
I have a neighbor that took a job as a contractor in Abu Dhabi years ago. It was a short-term (1.5 years) job and included free housing for the neighbor and their spouse and kids.
Other jobs that often offer housing provisions include residential management jobs such as group home managers, upper level management positions and resorts.
Search the best job sites and type "housing provided" in the search bar to find openings.
10. Teach English Abroad
College students and adults everywhere take jobs overseas where they can live rent free for teaching English as a second language.
Teaching English as a second language overseas is a common way to get free rent–especially if you work in the Middle East or in East Asia.
Note that a teaching degree or TESL certificate is often required for these jobs.
11. Take the Resident Assistant Job at Your School
Many colleges offer free dorm rooms to the student who takes on the RA position in the dorm.
Resident Assistants, or RAs as they're frequently called, help dorm residents with college life.
As an RA, you are responsible for creating a positive environment in your college dorm.
You might do this by hosting monthly meetings, planning social events or by ensuring that dorm rules are followed.
Note that RA jobs are typically given to college juniors or seniors.
12. Join the Peace Corps
Peace Corps volunteers spend time traveling to different parts of the world helping others.
A typical stint as a Peace Corps volunteer lasts anywhere from 3-12 months. In that time, you'll have paid housing expenses and get a living stipend as well.
Granted, your living quarters may be more humble than what you're used to, but the experience is gratifying for many.
Peace Corps volunteers may qualify for other benefits too, such as student loan forgiveness. As such, you may be able to use Peace Corps to get rid of student loans quickly.
13. Work as a Housekeeper
There are many homeowners that hire live-in housekeepers where free rent is a part of the salary.
You'll live at the home and provide maid and housekeeping duties as requested by the homeowners.
If you're detail oriented and organized, this might be a great job for you.
14. Live-in Caregiver
If you're great at caring for people or have experience as a Personal Care Assistant, working as such may be a good way for you to live rent free.
Note that Personal Care Assistants may be required to do some heavy lifting and lots of cleaning/clean-up.
PCA jobs are available for those who like taking care of people of all ages, from newborns to the elderly to those with disabilities.
15. Trade-for-Services
Some homeowners may let you live with them for free if you can offer them services that help their situation.
For instance, the homeowner may need someone to clean the house regularly or run errands.
Or they may need larger services like house painting or remodeling. You can offer services in exchange for free rent, or for free rent and a small stipend.
Search social media and online marketplaces for these types of opportunities.
What You Need to Know About Rent Free Living
When finding a rent-free living situation with parents or other relatives, one is usually pretty aware of what they are getting into.
However, when considering a rent-free living situation with a stranger, it's important to use safety precautions.
Perform background checks, etc. for your landlords. And if something feels not right, look for another option.
Also, when taking in boarders in order to live rent free, know that rental income is counted as taxable income. Keep track of what you are taking in from people who rent from you and put aside a portion of money each month to cover impending taxes.
Similarly, you can deduct some repair and maintenance costs as well if you house renters in your home. Keep receipts for what you spend on upkeep, repair and maintenance so you can reduce your taxable income where possible.
Renters insurance is an important purchase for those who are renting on someone else's property.
Renters insurance will pay to cover the replacement of your belongings in case the home or apartment you are renting suffers some type of property loss through burglary, storm or other damage.
Summary
When done right, rent free living can help you save a lot of cash to fund your financial dreams and goals.