Can you always spot when someone doesn't dot their i's or cross their t's? If so, you can put your keen eyes to use as a proofreader.
While you might think that only the major publishing companies hire a full-time proofreader with their own corporate office, think again! There are many ways you can make money while you make money as a proofreader.
What is Proofreading?
Proofreading is where you check written copy for any errors with spelling, grammar, formatting, etc.
Many different businesses hire proofreaders to make sure their written content is easy to read and makes sense to the readers.
How to Make Money Proofreading
Since your future clients are not always going to ask if you can proofread their writing, you will need to show some initiative and seek your own clients.
The resources below can help you optimize your efforts so you can spend less time looking for clients and more time proofreading!
Want the fastest way to start proofreading?
Proofreading Launchpad takes you from "I don't know how to get started" to "I just landed my first paying client!"
1. Proofread Anywhere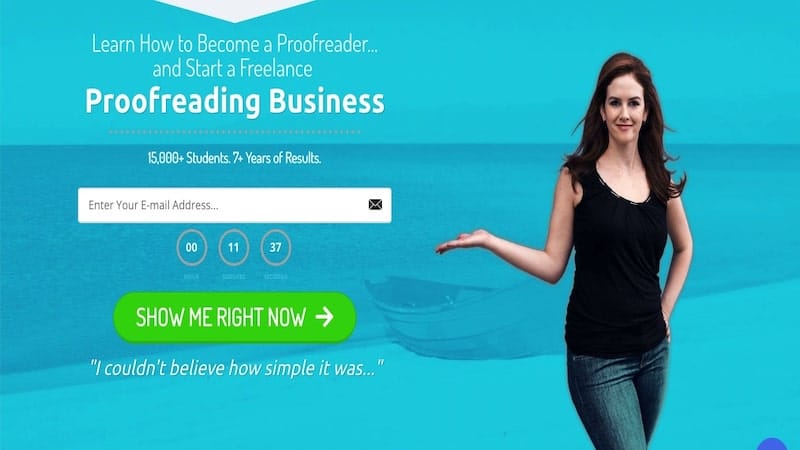 One of the most comprehensive places to start is Proofread Anywhere. You can take an introductory course on the two following types of proofreading:
General Proofreading
Transcript Proofreading
General proofreading is the most common type of proofreading as you will primarily proofread books, blogs, and company publications.
If you also decide to pursue transcript proofreading, you will be proofing the works of court reporters. Transcript proofreading is more technical, and, pays more as a result.
After taking these courses, you will be a more qualified candidate to find proofreading jobs.
Proofread Anywhere is founded by Caitlin Pyle. She created a proofreading business by sharing her expertise to help the next generation of proofreaders (including you) to succeed.
There isn't a "job bank" at Proofread Anywhere. However, you can learn the skills to secure clients in any proofreading niche.
Learn More: Proofread Anywhere
2. American Journal Experts
American Journal Experts is constantly posting positions for a variety of niches. In addition to proofreading, you can also apply for editor positions which are when you make author corrections for the unfinished work.
For some positions, you may need a relevant graduate degree and professional experience.
3. Cambridge Proofreading
Cambridge Proofreading can be an exciting opportunity as average pay is between $20 and $30 per hour. You will receive training to improve your skills and efficiency. Two of the basic requirements include:
Having a bachelor's degree from an American, British or English-speaking university
Being able to edit at least 10,000 words per week
4. Cactus Communications
No formal training or previous proofreading experience is required to hop onboard Cactus Communications.
Position openings continually change. You might be able to find proofreading jobs for academic editing and even medical writing.
While some jobs do require you to work in a corporate office, they do offer several telecommute jobs as well.
5. Upwork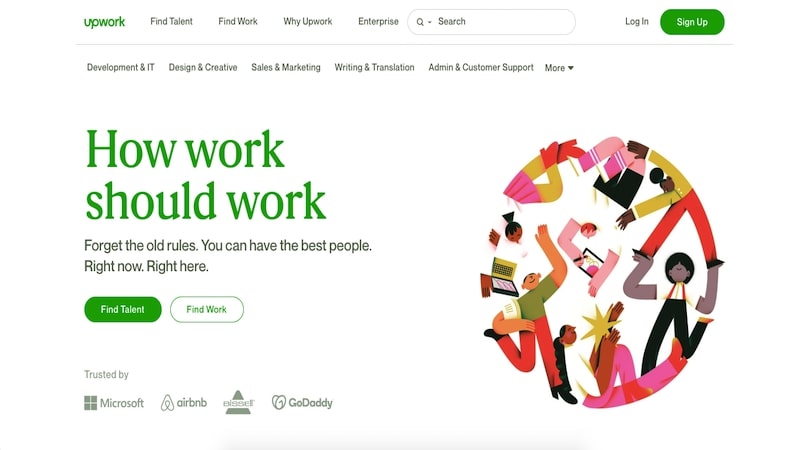 Upwork is one of the largest freelancer platforms that lets you get paid for a variety of tasks from freelance writing, graphic design, and proofreading.
If you are just getting started, Upwork can be an excellent place to start to build up your skills while you build an online presence. In fact, it's where I started my freelance career.
Clients from every background are looking for skilled proofreaders. You can bid on proposals to proofread sales brochures, grant proposals, scientific research papers, and eBooks.
6. Fiverr
Another freelance platform to check out is Fiverr. Fiverr connects freelance proofreaders and other digital services to businesses.
You create your profile listing your proofreading skills and prices. While some proofreaders are only charging $5 per gig, other highly-ranked proofreaders are charging up to $200 per piece.
You can offer to proofread a variety of documents from college essays to professional publications like eBooks and promotional material.
It's free to get started on Fiverr which makes it another excellent option to build experience when you are starting from scratch.
7. Kirkus Media
If you like the idea of editing books, Kirkus Media can be an exciting opportunity. You will be able to proof and edit works for major trade publishers and educational publishers from home!
According to the current job listings, you will need an extensive knowledge of the Chicago Manual of Style, Merriam-Webster, and Microsoft Word.
8. Proofread Now
If you have at least five years of proofreading experience, see if Proofread Now has any openings. They only hire on an as-needed basis, so you will have to check back if they do not currently have any job openings.
If you are hired, you will proof the document with one other writer to ensure every error has been corrected.
9. EditFast
EditFast lets you proofread a variety of different projects. For each project completed, you get to keep 60% of the final project price as a PayPal payment.
Having experience editing documents translated by non-native speakers or editing experience in specialized subjects such as medical, technical, and patents will improve your odds of being selected for a project.
10. OneSpace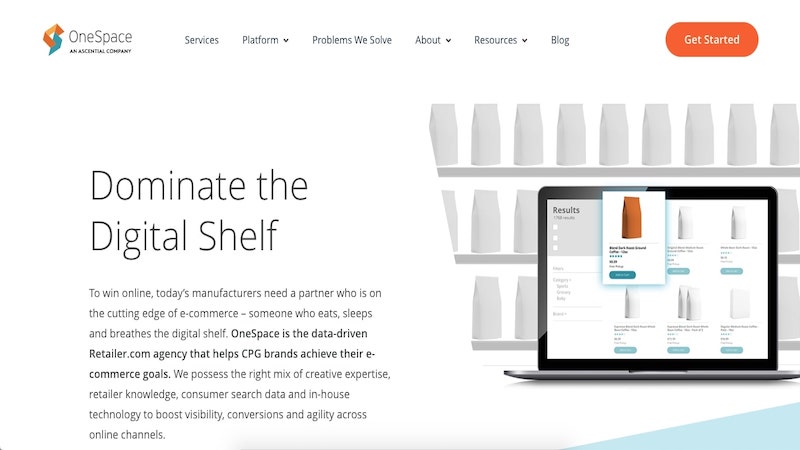 OneSpace is an all-in-one editing and proofreading service. Your most lucrative opportunities will be proofing and editing, but, you can also make money by performing data entry or product research.
Here's another reason you might enjoy OneSpace, they offer free next-day PayPal payments for every completed job!
11. Scribe Media
One of the more lucrative opportunities can be Scribe Media. They might not always be advertising proofreader positions, but when they do, you can earn $3,000 per project.
If you enjoy other portions of the publishing process, you can also apply for one of their other work at home positions. For example, a book outliner can make between $50 and $65 per hour.
Even if you apply for a position and are not accepted, you can earn a "finder's fee" if they hire a freelancer you recommend.
12. Life Tips
Life Tips is constantly hiring editors to join their staff as their business and audience are constantly growing. You will get paid to edit the written works from the various Life Tips authors.
It's even possible to earn benefits from this job, which is extremely rare in the freelancer world.
13. Scribendi
Scribendi offers work-from-home proofreading jobs where they select assignments that will interest you. That means you don't have to spend time bidding or pitching to clients.
In addition to your normal PayPal payment, you can even receive free training and incentives that can be redeemed at online retailers.
Despite being an excellent freelancer opportunity, not everybody can become a Scribendi proofreader. You must have an undergraduate degree and at least three years of editing, writing, or language-teaching experience.
Additionally, you must own a PC with a copy of Microsoft Word 2010 (or newer).
14. Gramlee
Gramlee can be another proofreading option and has a somewhat unique twist. Clients submit their finished, unedited documents and you proofread them.
While there aren't any minimum qualifications requirements listed in the application process, Gramlee does include a 24-hour guarantee for all documents 3,000 words or less.
15. IXL Learning
If you have ever needed help on an assignment or needed an online tutor, you might have visited IXL Learning. As a high-authority educational platform for a variety of academic subjects, error-free content is vital.
While they are not always in need of a proofreader, you can comb through their openings to see if any proofreading jobs are available at the moment. You might also be able to hire for a writer position as well.
16. SmartBrief
SmartBrief hires editors, writers, and content developers to offer curated business news. Prior experience is necessary to be hired.
While editors can work from anywhere, the SmartBrief corporate offices are in Washington D.C. and New York if you might also be interested in a full-time position as well.
17. ProofreadingServices.com
ProofreadingServices.com can be another option. They welcome proofreaders from every country, you just have to be proficient in English and pass a 20-minute screening test.
If you pass the test, you can expect competitive pay that exceeds the normal hourly U.S. proofreading wage.
Plus, you can name your own hours which can be the main reason you are looking to make money from home, right?
18. Managed Editing
Managed Editing will connect you with clients to proofread technical writing some of the following topics:
Computers
Engineering
Medicine
Chemistry
Science
Law
Pay is hourly and you will be hired as an independent contractor. All jobs are 100% remote. It's recommended that you have at least three years of editing experience to be considered for most of the Managed Editing projects.
19. WordsRU
WordsRU will let you proofread the following documents:
Academic writing
Business documents
Manuscripts
Web content
They do have some rather selective criteria to be hired. For example, you must hold a Master's degree, Ph.D., or equivalent professional experience.
You must also have at least two years of professional experience as a copyeditor, editor, or proofreader.
20. Scribbr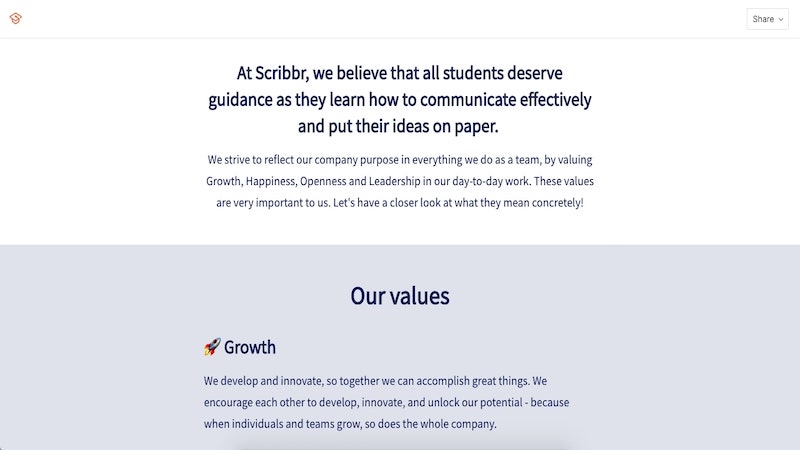 Scribbr hires English-speaking proofreaders from all over the globe to proofread student papers.
Your tasks can include editing dissertation papers, detecting plagiarism, generating APA references, and glossing over articles that will be published in the Scribbr knowledge base.
Scribbr is different from many of the other recommendations on this list and you might enjoy the variety.
21. Kibin
Kibin is an on-demand proofreading service for a nearly any written specialty. You choose which niches you want to proofread and Kibin will send those articles your way.
Proofreading jobs are not always listed, so check back periodically when you can take on more work.
22. Polished Paper
Polished Paper is another flexible portal that lets you proofread papers written in a variety of styles from APA to Chicago and anything in between.
After creating an account and uploading your resume, you will complete a 35-question test to finish the application process.
Since clients are always requesting papers to be proofread, this platform can provide steady work.
23. ProofreadingPal
If you have five years of proofreading experience, you can submit an application to ProofreadingPal which hires two proofreaders for every piece.
According to ProofreadingPal, you can earn between $500 to $3,000 per month on average depending on how many articles you critique.
24. Indeed
You might also consider looking for proofreader positions on Indeed. It's possible to find local clients and national companies that hire remote workers, too.
Searching for clients on Indeed can be more lucrative as you might be able to secure work with a client that offers a higher salary and might even include benefits.
25. FlexJobs
FlexJobs is a paid job board that is similar to Indeed, but, they do screen offers to ensure no listing is a scam. It can also be an easier way to find companies that are looking for remote workers.
Both Indeed and FlexJobs might be a better option if you are looking to work directly with a company instead of going through a freelancer platform that will keep a portion of your earnings as a commission.
Searching job boards can require a little more hustle, but, the financial payoff can be well worth the extra effort.
Tips for Becoming a Successful Proofreader
This might be the first time you've heard that you can get paid to work at home as a proofreader.
While you might not work for your local newspaper or a large publishing company, you can still proofread books, articles, and documents that many eyes will still read.
You don't need to be an English major to become an online proofreader. Your previous training can give you a head start.
Proofreading might be an excellent income-making opportunity if you find yourself doing any of these behaviors on a regular basis:
Spot typos in online articles, books, or restaurant menus
Edit your emails several times to correct errors before hitting "Send"
Enjoy reading in your free time
As long as we continue to write articles, books, and anything else that can be read, there will be a demand for proofreaders.
There are more writers than proofreaders. This means that means there is always a demand for paid proofreaders.
Since proofreading is a remote job, you can work as many hours as you want. This can be an excellent part-time income that can gradually be turned into a full-time income as your skills improve.
Resources Any Proofreader Needs
Regardless of how you land your first client, these resources are essential to any proofreader's toolkit:
Dictionary
Thesaurus
Several writing style guides (APA, AMA, Chicago Style, etc.)
Reference library of works similar to what you will proofread
If you have zero proofreading experience, you might also consider building a personal website (it only takes 10 minutes), where you can provide:
Writing samples
The services you offer
Pricing
Your contact information
Having your own website is the easiest way to build an online presence so you can begin building relationships that can lead to future proofreading jobs.
Summary
While budget-conscious writers are happy to use free grammar checking tools like Grammarly to make corrections, these free services will not fix every problem.
Proofreaders can be the missing ingredient that helps writers look immaculate and professional. The best part about making money proofreading is that you can do it from anywhere and you can put your "eagle eyes" to good use!
Plus this is one of the simplest work from home jobs you can start as a side hustle, grow to part-time, and perhaps full-time.