Mint and You Need a Budget (YNAB) are two website and app-based services that can allow you to track your money, set up budgets and potentially save money.
Both sites are excellent at aggregating financial accounts, so you don't have to deal with logging into separate sites. Plus, they each offer tools to help you keep spending in check.
Which one might be right for you? Here we'll offer a rundown of the features for each, and examine the pros and cons. Then we'll let you know which one has an edge in each category. Finally, we'll provide some general recommendations.
What is Mint?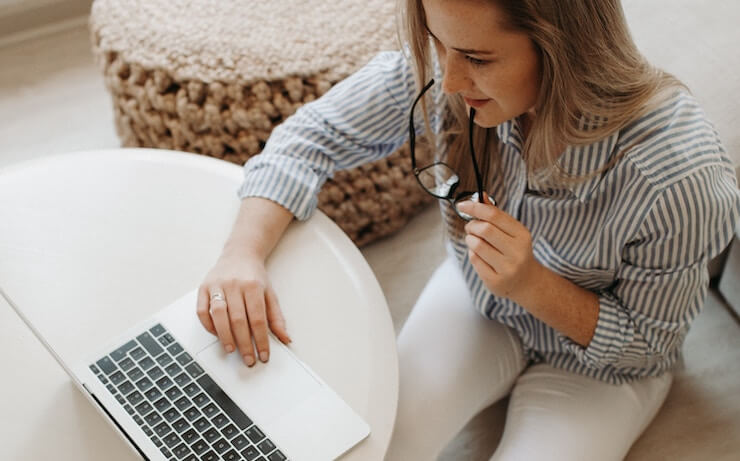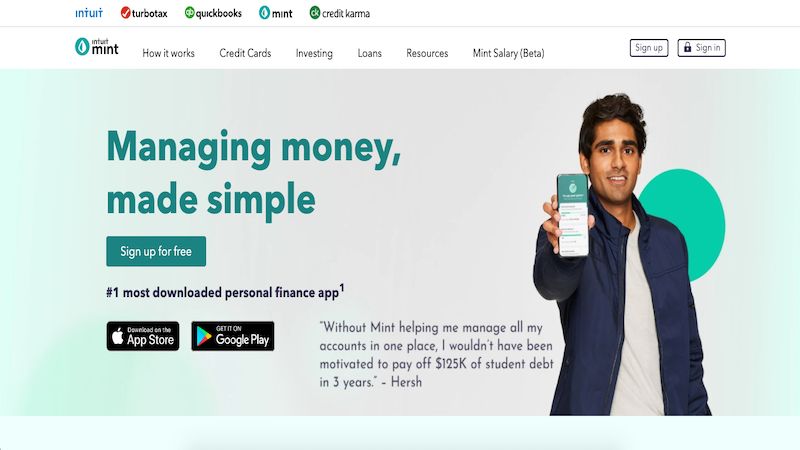 Mint was created in 2006 and later acquired by Intuit, the provider of financial software including TurboTax and Quicken.
It is one of the most popular budgeting apps as it will allow you to view all of your financial accounts at once on a single dashboard.
Using an app for Android or Apple, or the website, Mint is capable of importing the login information for everything from bank accounts, investment accounts, loans and credit cards.
In other words, it helps you save time by letting you look at the full picture of your finances at once.
Plus, it helps you set up budgets, track your spending and financial goals. It will also allow you to view broader trends of your income, expenses and borrowing. Mint is free for all users.
What is YNAB?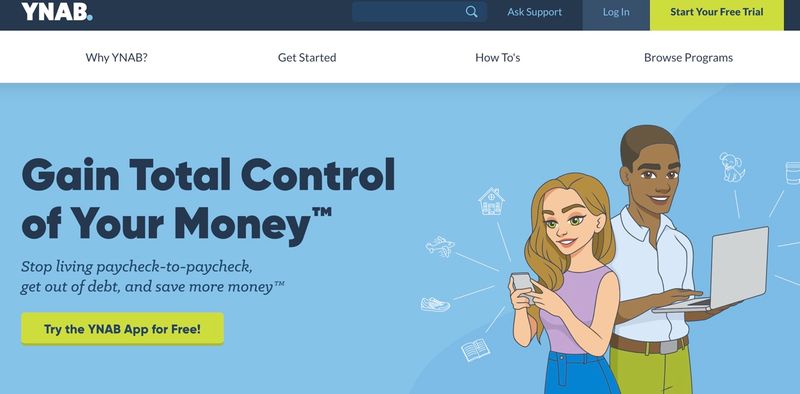 YNAB was founded by a married couple who began saving money by following four simple rules, which they put in place as the guiding philosophy for the company.
The four simple rules are:
Decide what you want to do with your money before you spend it.
Break up larger, less frequent expenses into monthly "bills."
Change budgets as you need to.
Only spend money that is at least thirty days "old."
YNAB uses these rules in assisting users with creating and following budgets, and to help you begin saving money beyond what you earn.
But at its core, it is a useful account aggregator offering you the ability to see all of your financial accounts in one view.
How They Compare When Getting Started
Here's how you can get started with each tool.
Mint
It's fairly easy to set up an account with Mint. Hop onto Mint.com and come armed with your email address, a password and a phone number.
Next, you will need to go through the process of linking outside accounts. For example, include your bank accounts, credit cards, investment accounts and loans.
It involves typing in the login information and passwords for these accounts and waiting a minute or two for them to sync up.
This step is probably the most arduous and time-consuming process of getting started with Mint. But you luckily only need to do it once. (I would set aside a full hour for this if you want to include all of your financial accounts.)
Mint makes things a little easier by providing a searchable list of financial institutions.
Once you sync accounts, you'll see them listed along with the balances on the left side of your screen.
Note: If you already have a login from using TurboTax or Quicken, you can use that to get started with Mint.
YNAB
The setup process for YNAB is not very different from Mint. To become a "YNABer," you start by providing an email address. That allows you to start a free trial of the service. (You'll be prompted to sign up for their paid subscription, but there's no need to do that right away.)
You can also log in using your Google credentials.
YNAB gives you the option of linking outside accounts or merely listing them and entering your balances. Linking accounts is quite simple. Like Mint, YNAB offers a searchable list of financial institutions. Syncing up takes about a minute or two per account.
Note: When importing multiple accounts from the same financial institution, you'll have to actively click on each listed account to have it show up on your dashboard. I failed to do this when I tried to link my checking and savings account, so they did not appear at first.
Winner: Tie. Setup is very easy for both services.
Mint VS YNAB Budgeting Tools
This category is where Mint and YNAB begin to differentiate themselves. While both services can be very helpful in the creation of budgets, they have slightly different approaches. And it can be argued that YNAB shines here because helping you budget is its stated mission and gets greater emphasis.
With both services, you can create budgets, and track your expenses from the credit card and bank accounts you have linked. In most cases, spending is already categorized quite well when you import it.
But, on occasion, you may have to make some manual adjustments. And there's no automatic way to enter cash purchases, so you'll have to track that spending on your own.
Let's take a look at the budgeting tools for each service.
Mint
To create categorized budgets in Mint, you need to click on the menu marked "Budgets" at the top of your screen. Then you'll arrive at a page where you can create a budget.
Mint offers about 20 spending categories (plus multiple subcategories), and you can also create your own.
To create a budget, select a spending category, then indicate how much you intend to spend. You can designate the budget as monthly, every few months, or just once.
You'll also have the option to rollover any leftover amount to the next month's budget. (For example, if you budgeted $100 for restaurants, but spend just $90 during the month, you could have $110 budgeted for the following month.)
Once you set up your budget, it will appear as a colored bar. If you have plenty of money left in your budget, it will be green. A yellow bar means you are close to hitting your limit. And a red bar means you've exceeded your budget.
Mint will also allow you to enter expected income so that you can track overall spending compared to incoming money. Thus, it creates an overall budget. The service will also let you create long-term savings goals, such as college tuition.
YNAB
YNAB makes it easy to set up budgets. In fact, the budgeting feature is front and center; there's no need to click to another section of the website or app.
YNAB separates categories of spending into five broader groups:
Immediate obligations (Rent, electricity, transportation)
True expenses (Home maintenance, auto maintenance, insurance, medical)
Debt payments (student, auto)
Quality of life goals (fitness, education, vacation)
Just for Fun (Dining out, music)
YNAB presents all of these groups and categories in a single view. There's no need to create or label anything; it's all done for you. All you need to do to is enter a dollar amount for each budget.
That said, you can create budgets for those categories that don't already exist. (The lack of a category for investing or retirement savings is a big deficiency here.)
When you click on each budget, you'll see more detail on the right side of your screen. This includes the amount you've spent that month, the average amount you've paid over time and any cash left over.
There's also space to create new goals connected with that budget, and leave notes for yourself.
YNAB operates under the belief that you should tie all of your money to a goal. Thus, if you have $10,000 in a bank account, YNAB will say that you have $10,000 "to be budgeted."
Under YNAB's philosophy, you should spend only the money that has been sitting untouched for 30 days or more on things outside your budgets.
After you input ten transactions, YNAB will help you track the "age of money" you have. This will give you a sense of how much extra cash you truly have on hand.
As a general rule, if you have money that you have not touched for 30 days, it suggests that you are "ahead of the game" financially, as most bills are due each month.
YNAB allows for flexibility in budgets. It understands that you will often overspend in one category while coming in under budget somewhere else.
That's why it has a "Move Money" feature, in which you can take money that is available in one budget and move it to another.
In theory, this helps you stay on track with your overall budgeting even if you overshoot your spending in certain areas.
There's one other component that I like in YNAB, which is the "Fresh Start" feature. By clicking on the Fresh Start link, you can begin budgeting as if you are starting over. They will delete the transactions, but you don't need to create the accounts and categories again.
Winner: YNAB. It was designed to help you budget, and it shows.
How They Compare When Tracking Trends
As a supplement to budgets, both Mint and YNAB allow you to see your overall spending patterns in a broader view, with some helpful charts.
Mint
Mint's platform allows you to see overall spending in specific categories, with breakdowns displayed in a pie chart. You can view these trends over almost any period ranging from seven days to the entire life of your account.
Mint allows you to get very granular. For example, you can see a chart showing the trend of your spending on restaurants over the last six months using your Visa card.
With Mint, you can also see similar graphs for your debt level, investments, income, and net worth.
YNAB
Viewing trends on YNAB is also very easy. Like Mint, YNAB will allow you to see a full look at spending over time. You can select any category and any time frame.
Plus, you can view spending in a line graph displaying the ups and downs of your purchases, or in a pie chart with a breakdown of totals.
YNAB is best at tracking spending, rather than investment accounts. For example, it will not display the performance of your retirement accounts. However, it is possible to get a trend report showing your net worth over time.
Winner: Mint. It has the ability to track investments.
Mint VS YNAB Smartphone Apps
Both Mint and YNAB have apps available for iOs and Android devices. Here's a look at what each has to offer.
Mint
Mint's app is fully functional and begins by providing you a summary of your total net worth, including balances for your bank, investment and credit card accounts.
You can see your budgets by swiping to the right twice, then clicking on "See all budgets." You can set up the app to send you alerts any time your spending is off track, or you go above a budget.
YNAB
The YNAB app is practically a mirror version of the service's web-based platform. After logging in, you see your list of budgets, and you can easily make changes.
Adding transactions is also quickly done with the press of a single button and entering the amount. (This makes adding cash transactions very simple.) You can also add entire groups and categories of spending, and sync up new accounts.
Users can also set up notifications to alert you to new transactions and overspending.
YNAB's app is available in iOs (including the iPhone, iPad and Apple Watch), as well as Android, and Amazon Alexa.
Winner: Tie. They both serve as a fine supplement to the web-based platform.
How They Compare On Advice
Mint and YNAB offer differing degrees of advice to assist you in managing your finances. However, truth be told; this is another area where YNAB shines.
One added benefit to using YNAB is access to a series of 20-minute workshops on a variety of financial matters. They schedule these online sessions a few days in advance. And they usually include about a dozen attendees and a single expert instructor.
Topics include things such as credit card spending, breaking the paycheck to paycheck cycle and saving money on groceries.
Through YNAB, you can access podcasts through Soundcloud or iTunes. Topics include "3 Tiny Habits, Big Takeaways," and "Your Kids Need a Budget." The podcasts also including individual stories of people who overcame major debt burdens.
YNAB recently rolled out some advice content on its app, including articles on "Mastering the YNAB Method." It's coupled with a list of answers to some common financial questions.
Meanwhile, Mint offers very little in the way of advice for users.
Winner: YNAB. It offers a lot of advice for its customers.
Mint VS YNAB Costs
Mint is free to use because they make money through affiliate marketing and ads for bank and credit card offers.
And Inuit likely uses it as a mechanism to draw customers to their paid software products, such as Quicken and TurboTax.
YNAB, on the other hand, is free only during a 34-day trial. After that, it's $84 for the year, though students can get 12 months at no charge. (After the year, students can get a 10% discount.)
Winner: Mint. It's free to use.
Pros and Cons
There are pros and cons of each tool.
Pros of Mint
Free
Backed by Intuit
Good at tracking investment performance
Credit score provided
Cons of Mint
Lots of advertising and affiliate links.
Better as an account aggregator than a budgeting tool.
Pros of YNAB
Designed specifically as a budgeting tool.
Personal support and workshops
Clean interface, free of advertising
Cons of YNAB
$84 price tag per year
Little focus on investments or retirement
Summary
Mint and YNAB can both be beneficial services. As account aggregators, both do a fine job of allowing you to see all of your financial accounts at once. Both services make it easy to track spending.
Both websites can aid in budgeting. However, YNAB is designed for this specific purpose in mind. So it's budgeting tools are more front and center. YNAB offers more advice and personal attention and seems to be genuinely geared toward helping you budget.
Those who are truly looking to create and follow budgets rather than simply track their money may find YNAB more helpful. But the $84.99 price tag may be a turn off for some potential users.
The good news is that with a 34-day free trial, you can decide for yourself whether you believe the extra cost is worth it.