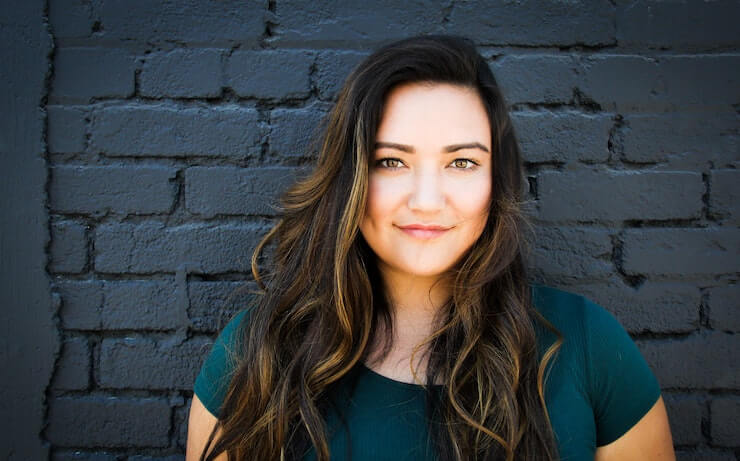 These days, it can be difficult to stay organized financially. You may have multiple bank accounts, credit cards, a 401k and various individual retirement accounts. You may have a mortgage, auto loan and student loans. It's all very difficult to keep track of, and you likely don't have the patience to sign in to multiple accounts or remember countless logins and passwords.

Fortunately, there are solutions out there to help you maintain these accounts in a more streamlined way. These are commonly referred to as "account aggregators" and they can make your life a lot easier. They may even offer some helpful budgeting and investment analysis tools.

In this article, we'll review two of the most popular account aggregators: Mint and Personal Capital. We'll walk through the features of each service and give a sense of which is better at certain tasks.

I have personal experience with both services but use Mint more frequently, for no other reason than I discovered it first and have been using it for a longer period of time. There are some strong similarities between the two solutions, but they also have some meaningful differences.

In short, Personal Capital gears itself to users who want to track and manage their investments, while Mint is better as an overall budgeting and personal finance tool. That said, everyone's personal financial situation and needs are different, and because each service is free, there's no reason you can't try each for yourself to see which is a better solution for you.
The Basics of Mint and Personal Capital
On the surface, Mint and Personal Capital are very similar in what they do. Both allow you to log in to a website or smartphone app and see the account information and balances of your bank accounts, loans, credit card accounts, investment accounts and more. You can also view transactions, set up budgets and get a full picture of your financial situation in a single dashboard on both. Both account aggregation services are free.

Mint is owned by Intuit, the maker of finance software and solutions such as TurboTax and Quicken. This means that there is some nice integration if you use these other programs. (I use TurboTax for my taxes.) It also means that Mint is backed by a reputable company with deep resources for making sure your information is safe.

Personal Capital is its own company, but makes its money through a paid investment service that has more than $8 billion worth of assets under management. It is registered with the Securities and Exchange Commission as an investment adviser. This is a very important distinction, as it means that customers over a certain net worth may be contacted by the company's sales team.

One interesting thing to note is that Bill Harris, the founder of Personal Capital, was once the CEO of Intuit.
Signup and Setup
I did not find a meaningful difference in the ways that Personal Capital and Mint get you started once you decide to use their account aggregation dashboards.

For both services, it's easy to open an account with an email address, a password and a phone number. The phone number is used to send you text messages in case you get locked out of your account or want to set up two-factor authentication.

Linking outside accounts is simply a matter of entering the login information and passwords for those accounts. In most cases, it takes a couple of minutes for an account to sync. Each time you log in, you may have to wait some time for accounts to update. The more accounts you have linked, the longer it will take. Some financial institutions sync more quickly than others.

It is important to note up front that Personal Capital does not advertise itself as an account aggregator alone. The company makes its money from a paid managed investing service, which is prominently advertised.

A new customer may not even be aware that you can sign up for the free aggregator service. From a marketing standpoint, the paid and free services appear to be lumped together as one.

In fact, when signing up for Personal Capital, the company literally says, "Once you have linked your accounts, schedule a free consultation with a Personal Capital Advisor." Be warned: this consultation is indeed free, but from my experience it comes with a very heavy sales pitch for the paid service. While there is no obligation to sign up for the paid service to use the account aggregator, it's easy to see how someone might get the impression that there is.

Mint, on the other hand, is clearly an account aggregator and nothing more. Thus, there is no confusion as to what it's offering, so the signup process is generally more straightforward.
Edge: Mint
Tracking and Budgeting
Perhaps the most important feature of Mint and Personal Capital is the ability to see every financial transaction you make (cash transactions excepted) as long as you sync all of your bank, investment and credit card accounts.

This allows you to get a nearly complete view of your spending. All transactions are categorized and labeled, and the log is customizable based on what you want to see. For the most part, this aspect of Personal Capital and Mint are nearly identical. Personal Capital's interface is a bit cleaner, but I found Mint to be smarter when it came to categorizing transactions accurately.

Using this transaction information, both services offer budgeting tools, allowing you to see how much you are spending on specific categories. For example, you can see a pie chart outlining your spending on entertainment and fast food over the previous six months.

One of my favorite features is the ability to see how much you spent in specific categories from one time period to another, as this allows you to know precisely where you may be able to cut expenses.

This is one area where I believe Mint excels. Its budgeting charts are more comprehensive and easier to follow than Personal Capital's. Moreover, Mint allows you to enter very specific spending goals (like saving for a car or other large purchase) and will update you on your progress over time.

Mint also offers access to your credit score for free, which is a nice feature not available on Personal Capital.
Edge: Mint
Synchronization
One of the challenges that all account aggregators face is ensuring that all of your accounts update and link without a hitch. It's not uncommon to log in to one of these services and find that one of your bank or brokerage accounts didn't sync properly. This is especially true if you haven't logged in for awhile. To get things fully linked up may require you to re-enter the login and passwords for some accounts.

From my experience, Personal Capital does a better job of keeping accounts linked. It uses a service called Yoodlee to sync accounts, while Intuit uses an in-house solution that is inferior, in my opinion.
Edge: Personal Capital
Analyzing Investments
Both Personal Capital and Mint allow you to access investment accounts. By clicking on the individual accounts you can see the performance of entire portfolios and the list of the individual holdings. This includes investments in your 401k, Roth IRA and other retirement accounts.

In the case of Mint, charts show the performance of your entire portfolio over seven different time frames, but not the performance of the individual stocks.

Personal Capital, on the other hand, will not only show charts of the performance of accounts and your entire portfolio over time, but the individual investments themselves. It has helpful charts showing them against benchmarks, and also shows the breakdown of how your investments are allocated to the 11 key stock market sectors.

Because Personal Capital makes its money from a separate robo-advising service, it is clearly designed with investors in mind. The interface is clean and bright, the navigation is easier, and the information is comprehensive. There are quality tools for portfolio analysis and retirement planning, and even a Retirement Fee Analyzer that outlines the long-term impact of fees in your retirement account.

The investment information on Mint, meanwhile, is more spare and does not have the same slick design.

For users who are most interested in checking their investments regularly, Personal Capital is the much better option. It's a helpful tool for beginner investors as well as investors who are more advanced.
Edge: Personal Capital
Mobile Apps
Both Mint and Personal Capital offer free mobile apps for the iOS and Android platforms. For the most part, the apps offer the same functionality as the web platforms. Neither service excels over the other in this department.
Edge: Tie
Alerts
Do you want to receive a summary of your transactions via email? Do you want to be alerted when a bill is due? This is an area were Mint shines. Mint offers customized email alerts for a wide variety of things. You can get an alert when your bank account balance drops below a certain level, or if you exceed your budget in a certain spending category. You can also be alerted if your credit score changes.

Personal Capital does not offer individualized email alerts, though you can subscribe to receive general articles and advice.
Edge: Mint
Security
One of the biggest concerns of any user of account aggregators should be security. The last thing you want is for someone to access a view of all their accounts. Robust security standards are essential for cloud-based operations such as these.

It's understandable why many people shy away from using these services, and let's say this up front: No service can offer a 100% guarantee that your data is safe. That said, Personal Capital and Mint use strong security that's on par with or better than most financial institutions.

Mint uses 256-bit encryption for your login information, and the data exchanged with Mint is encrypted with 128-bit encryption. This makes it essentially impenetrable from a brute force attack. It also uses Verisign for security scanning and partners with BugCrowd on security audits.

Personal Capital uses 256-bit encryption on all sides. The site got an A+ rating for its encryption from Qualys SSL Labs. It's notable that Personal Capital was founded by Bill Harris, who once led Passmark Security, a leader in web authentication technology.

With Personal Capital, you can also sign up for a daily transaction monitor via email, making it easier to spot any suspicious transactions. Also, it requires validation from a second device any time you try to access an account from a new machine. So for example, if you typically log in from home but attempt to log in on your work computer, you will be prompted to enter a code you receive via text or email.

Mint and Personal Capital each use a four-number PIN for access to apps on Android and iOS smartphones, as well as the option for Touch ID or Face ID. Two-factor authentication is available on both services.

Both services have high levels of security and neither has been victimized by a major data breach. But Personal Capital has a stronger encryption and some other nice features.

Truth be told, however, the security of your Mint and Personal Capital accounts comes down to you. Don't use easy-to-guess passwords, share your login information with others, or leave the websites open on public computers.
Edge: Personal Capital
Customer Service
Every once in a while, you may encounter a problem when logging in to your Personal Capital or Mint accounts. Perhaps an external account won't link properly, or information appears to be incorrect. This is where it helps to have access to customer service.

Personal Capital has a Frequently Asked Questions section and a help section powered by Zendesk. You can also send your customer service question through a webform, but it's not easy to find on the Personal Capital website.

Mint's customer service is managed similarly through NanoRep.

Neither site appears to offer a direct phone number for customer service, though Personal Capital has a number to reach a financial adviser.
Edge: Tie
Financial Advice and Other Content
Both Mint and Personal Capital produce written content offering financial advice and tips. The quality and usefulness of the content varies, but the articles are generally a nice supplement to the basic services.

Personal Capital will link to articles on its Daily Capital blog, usually written by its own certified financial advisers. (I've found its Weekly Market Digest to be particularly well-crafted and insightful.) Personal Capital also has a Research and Insights section with longer articles. Examples include, "Personal Capital's Guide to Investing in Volatile Markets," and, "How to Save and Spend for Retirement."

Mint offers similar articles in its blog, but most of the content is written by third-party bloggers rather than financial advisers, so the quality varies. Mint also delves into more personal finance topics, whereas Personal Capital is focused more on investing.

Both services have good content that is a nice complement to the free services. But I have found Personal Capital's content to be of slightly higher quality, especially with regard to investing articles written by certified financial planners.
Edge: Personal Capital
Intrusiveness of Ads and Pitches
Mint and Personal Capital are free services. They each make their money from other products and services. For this reason, both services will force you to endure some pitches that may seem intrusive.

Mint is part of Intuit, the maker of TurboTax, Quicken, and other financial software. Thus, you will often see advertising for these programs. Additionally, you will see many paid promotions for credit cards.

Personal Capital makes its money from a separate paid managed investing service. Once you sign up for a free account on Personal Capital, the solicitations to sign up for the investing service will be frequent, especially if you are of high net worth.

The solicitations from Personal Capital will also sometimes be direct in the form of phone calls, though sometimes they are more subtle. For instance, the company will send you a message congratulating you on receiving a free session with one of its advisers. It will even provide you with several suggested dates and times.

Make no mistake: This is an attempt to get you to sign up for their paid service. While there is no obligation to sign up for the paid investment service to use Personal Capital, the urging is there.

Full disclosure: I explored Personal Capital's paid service for my investments and spoke with an adviser at length, but ultimately decided it was not a good fit for me personally. It's possible that others may find it to be helpful for their needs.

Everyone has their own tolerance for advertising and solicitations, and they are the price to pay for getting something for free. I personally found Personal Capital to be a little pushier and somewhat deceptive, whereas Mint's advertising was a little easier to ignore.
Edge: Mint
The Limitations of Account Aggregators
Account aggregators such as Mint and Personal Capital let you get a full view of your financial situation, but they can't do everything. Even if you have all of your accounts linked and up to date with the aggregator, you will still likely need to log in to the individual accounts to perform certain tasks. Mint and Personal Capital aren't designed to completely eliminate any need to log in to the websites or mobile apps of your bank or brokerage. Here are some of the key limitations:

Account aggregators don't offer the ability to move money around. For example, you can check the balance of your savings account, but can't move money from one bank account to another.
You Can't Make Transactions
You can check the movement of your investments, but won't be able to trade stocks. However, you can see the balance of your credit card bill, but won't be able to send a payment. (Mint once offered a bill pay service, but shuttered it in 2018.)

Labeling of Transactions is Imperfect
Account aggregators allow you to see all of your monetary transactions in a single view, and will help you budget by labeling transactions based on what they are. So for example, a purchase of movie tickets might be labeled "entertainment."
But neither Mint nor Personal Capital pulls this information from the originating institution and is only as perfect as the bank or credit card company. And some institutions do a better job of this than others. In other words, garbage in, garbage out. (For example, I recently bought some running shoes that came up as "Pet Supplies.")

Thus, if you really want a complete look at the breakdown of your transactions, you need to do a lot of manual editing, and this can take time. The good news is that both allow for customized labeling of any transaction.

Some Accounts Will Never Link Due to Security
Most account aggregators will link to outside accounts simply by saving the login and password information. But this becomes hard or even impossible if the outside account has an enhanced security procedure, such as two-factor authentication. With two-factor authentication, the account requires the user to enter the username once and then receive a password on a separate device.

Account aggregators struggle with this and may not link the account if two-factor authentication is activated. You may be able to get around this by disabling two-factor authentication on the account, but then you lose the benefit of enhanced security. (And some accounts make two-factor authentication mandatory.)
The Bottom Line
So should you sign up for Mint or Personal Capital? Which is better overall?

In the end, there is not much difference between the two services, and both are fine solutions for anyone looking to get a full view of their financial situation. Both services have a robust array of features, are easy to use, and offer good security.

Personal Capital may be the preferred solution if you want to track investments. Mint, on the other hand, may be a better option if you are more interested in simply tracking spending.

There's no downside to trying both services. You may find that you will settle into using one more than another over time. Or you might decide to use both: Personal Capital for investing and Mint for spend tracking and budgeting.

Have you used Mint or Personal Capital? If so what was your experience? Please share your thoughts on the Well Kept Wallet Facebook page.