Looking for a list of side hustle ideas? Look no further.
Finding a side hustle to earn extra cash can help you reach your financial goals. It was huge for us as we paid off $52,000 in debt in 18 months.
Over time, the income from my side hustle of blogging has become more than I made at my previous 9 to 5 job.
The great thing about doing something on the side is that side hustling options exist for almost anyone. Barriers are few for those who want to earn more income.
Popular Side Hustles
There are lots of ways to make extra money with a side hustle. Many people succeed at side hustling regardless of location or time limitations.
Here are side hustle ideas you can do to get some extra cash this month.
1. Get Paid For Your Opinion
When it comes to side hustles, online surveys are one of the easiest ways to make money on the side.
Surveys won't make you rich but can still provide extra income. It's possible to take them at home or on the go. Most surveys only take up to 20 minutes to complete.
My favorite is Survey Junkie because you can take multiple surveys each day. You also get paid in cash or gift cards. Survey Junkie also has a 4.3 out of 5 Trustpilot score making them one of the most-trusted survey sites.
Survey sites make it easy to earn cash and gift cards. You won't earn a lot, but surveys can still be a fun side hustling opportunity in your free time.
You might try joining several survey sites to boost your earnings with this side hustle idea.
2. Test Websites
Online surveys are another side hustle idea to make money by sharing your opinion. But a better-paying option is testing websites, although they require a little more effort.
You can earn $10 per 20-minute test. That's $30 an hour to provide honest feedback for large websites.
You only need a computer, phone or tablet with a web camera and microphone to start this side hustle.
Then you record yourself completing a set of assigned tasks. Speak aloud as you perform each task to describe how it feels to use the website. After finishing, you upload your video and receive payment.
It's possible to complete most tests in your free time because you record your responses. Some platforms will let you test websites with a live moderator. The moderator usually assigns you tasks in real-time using Skype.
Live tests usually pay more but can take at least 90 minutes.
3. Get Paid Using Your Car
Your car is useful for more than running errands and getting to work. These side hustles help you make money by using your car in your free time.
Drive people
You can drive people around town with Lyft or Uber. As a rideshare driver, you choose when and where you drive. This flexibility lets you drive as often as your schedule permits.
You may decide to drive all day or only in the evenings. Either way, you can earn a consistent income.
Lyft requires you to be at least 21 years old and have a four-door vehicle. Also, look for ways to earn bonus cash. One way is getting a new driver bonus and monthly contests.
Deliver food
Maybe you prefer the idea of delivering food instead of people. Postmates partners with local restaurants and pays you to deliver food as a side hustle.
You might deliver fast food, fancy cuisine or coffee. Each delivery could be for a different restaurant. And you can earn tips for your hard work too.
It is easier to qualify to deliver food than be a rideshare driver. You only need to be at least 18 years old, have a valid driver's license and valid insurance.
It's possible that you won't need a 4-door vehicle to join. In some cities, you can even deliver by bike or scooter.
Rent your car
On the days you don't need your car, rent it to others through Hyrecar. With this side hustle idea, you don't have to drive your car to make money on the side. Instead, someone else drives your car and pays you.
The traveler can pick up your car at the airport or a local landmark. You may also have the renter pick up the car at your current location.
Advertise on your car
Did you know that there are companies that will pay you to advertise on your car? That's right. Companies will pay you to put a sticker on your window or even for wraping your car in an advertisement.
4. List a Room in Your House
Do you want to make money with your home? Airbnb is a fun way to make money on the side while meeting world travelers at the same time.
You may have a spare bedroom, finished basement or guesthouse to rent. The best part is that you don't have to buy rental property to get started.
Some hosts list their homes when they travel if they don't have an empty room. This tactic can help you pay for your own travels or help pay for a house you don't live in full-time.
Short-term rentals can be less stressful side hustles than being a full-time landlord. You can rent your space as little or as often as you choose.
It's possible to make more money being an Airbnb host in certain cities. In fact, you might be able to earn at least $1,500 monthly.
5. Rent Out an Unused Space
An additional way you can side hustle some space is to rent out unused space for storage.
Your storage space can be a garage, basement, extra room in the house, a shed, part of your yard or wherever you see fit.
You can use a site such as Neighbor to help connect you with renters in your neighborhood.
With Neighbor, you determine the details of the rental agreement, including access details.
Neighbor handles all of the customer service; you simply cash out when you want your earned rental fee.
There's no commission split of your earnings with this side hustle; Neighbor simply charges a 4.9% plus $0.30 fee when you cash out.
6. Thrift and Flip
Another way to make money selling is by practicing the "buy low sell high" retail arbitrage mantra. You might buy discount items (such as toys, clothing, or electronics) at yard sales and sell them online for a profit.
There are plenty of places to sell online including eBay and Amazon.
Check out The Selling Family to start your flipping business. Their Amazon Boot Camp course can help you master Amazon FBA (Fulfillment by Amazon). You'll learn how to find and sell profitable products for your side hustle.
7. Sell Your Handcrafted Items on Etsy
Handcrafts are a popular item to buy online because they are unique. Etsy is one of the largest online stores for handmade items and makes for one of the best side hustles.
You can sell physical items like shirts, candles and decor to earn extra money. Selling digital items the buyer can print on demand lets you avoid shipping costs. This means you can pay fewer expenses for each item sold.
Don't forget to try selling on Facebook and Craigslist. It's free to list your items on either site, and you reach local buyers.
8. Become a Personal Assistant
Busy families can use your help as a personal assistant. Clients may have you run errands or transport their children around town. Instacart lets you deliver groceries from local supermarkets as a side hustle.
It's also possible to help people without leaving your home. You can work with clients as a virtual assistant through TaskRabbit. Some of your tasks may include booking travel, scheduling meetings or data entry.
This is a good side hustle idea if you are organized. Having office experience and good phone communication are also helpful.
9. Clean Homes or Businesses
Cleaning homes and businesses is another way to earn a steady side hustle income.
Offering free estimates can attract new customers. Also, leave business cards and paper flyers in public places. Placing a magnetic cleaning service sign on your car is another cheap way to advertise.
If you live in a vacation destination, try connecting with Airbnb and VRBO hosts. You should also search Craigslist ads to find people needing your help.
Offering to organize homes is another way to grow your income. After all, you are already cleaning their house. Thus, it may only take a little extra time to declutter it as well.
10. Become a Freelancer
Freelancing is another exciting online option and could potentially replace your full-time income.
The possibilities can be endless when you establish your personal brand and could range from SEO services to freelance writing to website creation and more.
Some of the most popular freelancing side hustles include:
Freelance writing
Photography
Graphic design
Web design
You can join freelance networks like Upwork to connect with clients. A second option is pitching your skills to potential clients.
Related: Steady Review: An App To Find Side Hustles?
11. Become a Voiceover Artist
Do you have a golden voice? One of the coolest ways to make extra money with a side hustle just might be being a voiceover artist. You can record commercials, jingles or podcast intros.
Who knows where your voice will end up?
To get started, consider taking an online course like Get Traction in Voiceover by Carrie Olsen. She shares how she got started as a voiceover artist. Now, she works with companies like Taco Bell, Disney and more.
12. Tutoring
Education is essential to students across the country and the world, making for one of the best side hustles.
You can put your knowledge to work by tutoring subjects like math or English. Let's not forget about science, history or foreign language either. SAT and ACT prep are two other high-demand topics.
You can tutor students of any age. At a minimum, you can expect to earn $15 an hour with this side hustle. Charge more if you tutor hard subjects or have an advanced degree.
Starting a tutoring business is one way to reach local students. Another option to explore is tutoring international students online.
This option is better if your daily schedule doesn't let you meet local students. You can tutor from home and earn up to $22 per hour.
13. Repair Electronics
Maybe you have a skill for fixing things. Being able to fix broken electronics is a valuable skill. You can sell your repaired electronics on Swappa.
When an item sells, you ship it and receive payment through PayPal.
Try Decluttr if you don't want to find a buyer. This option can be best if you want cash fast.
They send payment the day after your item arrives. Decluttr accepts phones, Apple products, wearables and game consoles, making it one of the best side hustle ideas.
14. Start a Blog
One of the most rewarding ways to make extra cash with a side hustle can be through starting a blog. Although it took several years of hard work, I now make over $10,000 a month from blogging.
One of the best ways to earn blogging income is with affiliate marketing. You earn money each time a reader buys a product you recommend.
It's even possible to make money from posts you wrote a few years ago. As long as a post gets traffic, you can continue earning income with this side hustle.
Just make sure you know how to grow your blog via social media, email lists and more.
Bluehost is one of the best places to launch your blog. Their hosting fees are low and they offer 24/7 tech support.
You don't need to be a computer expert to have a blog. A love of writing or making videos is what it takes to be successful with this side hustle.
15. Create an eCommerce Store
There are many ways to make money online. You may partner with a business that ships items from their warehouse. Or you might make your own items.
One proven side hustle idea is selling a product like phone cases, clothing or electronics. The trick is finding an item people want with low shipping costs.
Selling online can be profitable but is also competitive. You are more likely to make a sale if you have an attractive online store that you promote on social media.
More than 800,000 businesses use Shopify to design their store and collect payments. They provide custom templates that are mobile-friendly. You only have to upload your product and shipping details to start selling.
With Shopify, the setup process can be less stressful than coding your own custom website.
Related article: How To Make Money With Shopify
16. Transcribe Audio Recordings
If you can listen and type at the same time, consider audio transcription as a side hustle. Transcribe Anywhere teaches you transcribing basics and how to find clients. You may start with transcribing conference calls and general events.
The number of open transcriptionist jobs may surprise you. Most niches can use your skills.
Legal and medical transcriptionists earn the highest rates if you are looking to earn extra money. Although, you must have a relevant background to qualify for these side hustle gigs.
17. Mystery Shop
Do you wish you could make money shopping? As a mystery shopper, your side hustle includes shopping and giving feedback to stores and restaurants. Maybe you rate their cleanliness, customer service or food quality.
Every gig is unique and each brand may have you look for different topics.
18. Get Paid to Watch Videos and Play Games
When you need a break from surveys, try making money watching videos as a side hustle. You can watch short videos on almost any topic that interests you.
TV commercials and app trailers tend to pay the highest per view. Some videos only take 30 seconds to watch to receive payment.
Besides watching videos, it's possible to get paid to play games on your phone or computer. Sometimes you only have to download a game to make money. In other cases, you may have to reach a certain level before getting paid.
For example, you can make $15 by reaching level 13 in World War Rising.
Instead of getting your video fix at YouTube, check out Swagbucks. They offer many video and gaming options. Plus, Swagbucks also offers paid surveys and online shopping options.
Every 100 points you earn are worth $1 in rewards. You can begin redeeming your points for gift cards with a $3 balance. PayPal cash is available with a $25 award balance.
Another site that pays you to watch videos and play games is InboxDollars.
19. Wash Cars
Washing and detailing cars can be another way to make extra money. This side hustling opportunity can be an easy way to make money as a teen.
Start by asking your friends, family and neighbors if you can wash their car or advertise your services on social media. Also, offering to clean inside and outside the vehicle can bring more customers.
You may have to spend a few dollars on cleaning supplies. Having a vacuum isn't a bad idea either.
20. Small Handyman Jobs
Not every homeowner has the time or skill to complete little projects. As a handyman, you can complete these small tasks. Maybe you can paint gates or fences. Pressure washing is another recurring task.
And let's not forget about home repairs like leaky faucets and loud doors.
This idea requires more effort and skill than others. However, fixing things can be a constant way to make $100 in a day.
You can put a flyer or business card up at local bulletin boards or businesses. Asking your neighbors is another easy option.
Try scheduling all your repairs in one area on the same day. It will minimize the amount of time you spend driving between jobs. This way, you use less gas and have time for more repairs.
21. Help People Get Healthy
People may want you to teach them how to be healthy. One way is as a nutrition or macros coach. Being healthy requires more than regular exercise, as you know. It is a lifestyle.
As a coach, you can teach your clients proper exercise and diet routines. Maybe you can share the same actions you take to stay fit.
You can also become a personal trainer. This option can be a better one if you focus on specific workout routines.
Unlike a fitness coach, you would spend less time focusing on diet and mental habits. Perhaps, you may focus more on proper exercise forms and methods.
Related: Legit Ways to Get Paid To Walk
22. DJ
Being a DJ at parties and wedding receptions can exciting. It's also a good way to make money on the weekends. You should have a vast music library and sound system.
If you have minimal DJ experience, start by asking if you can DJ your friend's events to build experience. This way, you can pitch larger businesses in the future and get a gig.
23. Invest in Real Estate
Real estate can be a great way to make money as you sleep. However, it costs a lot to purchase a rental home. Using an online investment platform to buy real estate can be an affordable option.
Do you want an easy, low-cost way to invest in real estate? Consider using a company like Fundrise.
You need $10 to get started. And they have three main investments to choose from.
If you don't want the hassle of managing the real estate yourself, then crowd-funded real estate is worth considering.
24. Deliver Food for Restaurants
Want to make money by delivering food to people? Check out DoorDash. They will pay you to deliver food while listening to your favorite tunes.
Similar to DoorDash, Postmates is an on-demand delivery service looking for delivery partners with a great attitude. As a Postmate, you may deliver a meal, grocery order or liquor order. Their website says that their drivers can earn up to $25 per hour!
Depending on the rules of your city, you may not even need a car. In some cities, it's possible to deliver by car, bike, or foot.
And the requirements are less stringent than for being a rideshare driver. Let's say you're too young to be a rideshare driver. Or you don't have the correct vehicle. Delivery is an excellent alternative.
Restaurants let customers order online for takeout or delivery. But busy people don't want to take the time to go to the restaurant. Instead, they order online and pay you to bring it to them!
With delivery companies, you're not employed by a single restaurant. This means you have higher income potential. Why? You have the choice to deliver for multiple restaurant partners.
25. Browse the Internet From Your Phone
Do you spend most of your time on the internet using your phone or tablet? If so, you can actually get paid for searching the web.
With MobileXpression, you get paid weekly for your mobile activity. The more time you spend online, the more you earn.
You can download the MobileXpression app here.
26. Watch Your Favorite TV Shows
You can also make money watching your favorite TV shows with Perk. It doesn't matter if you watch the show live or on-demand. You can use Hulu or another app to do this.
Perk will sync with many video apps so you can earn reward points.
While you're watching your show, Perk also offers fun quizzes and games. Play them to help you earn extra reward points.
27. Teach English from Home
Do you have at least one year of teaching experience? Then you might want to check out VIPKid. This company pays up to $20 per hour for you to teach English from your own home.
Requirements:
Native English speakers based in the United States or Canada
Earned a degree or taking courses in a college program
Available to teach a minimum of 6 hours (12 classes) per week
VIPKid assigns tutors to students in China who want to learn English. This company provides the curriculum, and you do everything from a computer. Not too shabby, right?
28. Get Paid for Shopping in General
Wouldn't it be great to make money for everything that you buy? Many websites will give you money back for things you buy every day.
Rakuten is one of the best sites for earning cash back. They'll give you cash back for buying things. You can earn at retailers like Walmart, Amazon and others.
Basically, they are willing to pay you cash back for items you already intend to purchase.
Get a $10 cash for signing on. Note that you won't get the bonus until you make your first purchase through Rakuten.
There are other sites like Rakuten that will pay you for shopping, such as Ibotta.
29. Make Money as You Shop for Groceries
Chances are you go grocery shopping at least once a month. Did you know you can earn money when you buy groceries?
I use an app called Ibotta when I shop. It pays me to buy certain types of groceries. The key is only to buy items you would normally buy. If you do, using this app is a no-brainer.
Another way to make money while shopping is to be a personal shopper.
30. Become a Personal Grocery Shopper
You can get paid to deliver groceries to others when you join Instacart. There are two different ways to be a personal shopper through Instacart.
The complete way is to be a full-service shopper. This means you buy and deliver groceries using your car.
If you don't have a car, you can be a shopper or a manager. Instacart needs in-store shoppers who shop for orders. The customer picks up the orders right from the store.
To start the application process, click "Become a shopper." Choose if you want to be a full-service or an in-store shopper.
31. Sell Your Pictures
Did you know that you can sell your pictures? Do you have an eye for a good shot? Does your smartphone have a good camera built in? If so, start making some money with it.
We live in a world of mediocre stock photography. Your stunning pictures could be what people need. People are willing to pay for good photos to make their website or print materials stand out.
To sell your photos online, check out a site called SmugMug. They will give you unlimited cloud storage. And they have a feature to display your work via Apple TV.
Right now you can get 15% off when you sign up with them. This can be a great supplement to your full time job.
32. Publish a Book
Real people are making money by publishing books online. Do you have valuable information to share? If so, consider putting it into book form. You can sell books online at little or no cost to you.
I wrote a book called You Can Retire Early. I earn a 10% royalty for every book that I sell. If you've got a knack for writing and great info to share, you can publish too.
33. Peer-to-Peer Lending
It's easy to help out others who need money. And you can get a return on your money at the same time.
Lending Club is a crowdfunded lending platform. They boast 3-8% returns on a historical average. However, you can earn as high as 25%.
This percentage varies based on the investments you choose. The risk involved with those investments dictates your return average.
99.9% of their investors have seen positive returns. Do you have an interest in peer to peer lending? If so, this might be a good place to start.
Worthy Bonds is another attractive peer lending platform because the minimum investment is $10 while the average annual return is 5.5%. This service helps you invest in small business loans.
34. Invest in Stocks and ETFs
Investing in your 401k plan each month is a great starting point to retire on time. However, you could consider investing in a separate account too.
Ally Invest offers some of the lowest trade commissions for stocks and ETFs. These are funds that your 401k plan doesn't always let you invest in.
Do you prefer for someone else to make investment decisions for you? If so, you can use Betterment.
You only need $1 to get started with Betterment. They will invest your money in a diversified portfolio. This means you can earn passive income ASAP.
Both platforms give you the option of investing in a non-retirement account. Conversely, you can invest in a Traditional or Roth IRA.
35. Deliver Pizzas
My wife Kim and I worked hard at paying off $52,000 of consumer debt in eighteen months.
During that time I delivered pizzas to help bring extra cash into our home. Pizza delivery people get a per-hour wage. However, they can earn some serious tips too.
I earned around $15 per hour doing this on the side while I had a full-time job.
Check out the local pizza places in your area. Try to get hired if this might be a side hustle you would like.
Learn more: DoorDash Review
36. Get Paid to Exercise
You know you're supposed to get regular exercise. And eat a balanced diet to be healthy. But do you need some added motivation in this area? Evidation pays you for the following healthy activities:
Counting steps
Sleeping
Eating meals
Tweeting your friends
Achievement is free to use and connects with over 30 health-related apps. This means you'll get paid to work out.
37. Watch Kids
Many families are eager for quality childcare for their family. Do you enjoy caring for children? Are you responsible and timely? If so, watching kids could be a great way for you to earn extra cash.
Advertise at places where parents and kids frequent. Think schools, sports centers or tutoring centers. Adding a profile on Care.com is a good idea to help you get kid watching gigs too.
38. Watch Pets
Do you enjoy working with animals? Are you good at caring for them? Watching pets could be the perfect side hustle for you.
People who are busy or going on vacation need responsible helpers for pet sitting. They hire them for dog walking and to care for their animals when they're away.
Advertise via neighborhood flyers. Or put ads on sites such as Rover.com or Care.com. Care.com has a directory of pet sitters too.
Pet sitting and dog walking are among the best ideas to make money for animal lovers. Plus, you can do this in addition to your full-time job.
39. Deliver the Newspaper
Yes, the newspaper is still delivered to people's homes every day.
But I would imagine a lot less these days.
However, that is beside the point. Are you looking for a profitable side hustle you can do in the mornings before work? If so, delivering papers is a great option to earn extra income.
40. Mow Lawns
Many working families have little time or desire to maintain their lawns.
If you like mowing lawns and want to start a side hustle to help people with their lawns in your spare time, have flyers printed out and advertise to neighbors. Offer your lawn mowing and/or landscaping services.
The beauty of mowing lawns is that it takes little start-up money. Buy a lawnmower, and you're good to go.
You can connect with clients on TaskRabbit too. TaskRabbit will pay you to do many different handyman gigs.
41. Paint Gates and Fences
This is another one of those small tasks that people don't take the time to do. Do you live in an area where yards have gates and fences? If so, print out flyers and offer to paint them for cash in your spare time.
I interviewed Chris Peach on my podcast. He told me of a neighbor kid who took a picture of a gate that needed painting. Then he put out a flyer with the picture. It asked people if they needed their gates painted.
He had some tear-offs on the bottom with his phone number on it. Chris looked at the picture of the gate and wondered if it was his gate.
This kid was brilliant because I bet all the neighbors thought the same thing. If they wanted to have their gate painted, who do you think they would call?
42. Clean Windows
This is another one of those tasks that people don't take the time to do. Remember that most window cleaning clients will want you to have insurance. This is so that any on-the-job injury won't be at their expense.
You can advertise by distributing flyers. You can place an ad in a local newspaper too.
43. Graphic Design
Graphic designers are in high demand. Both brick-and-mortar companies and online companies need graphic design help.
If you've got a gift for graphic design, look for online jobs. You can do these from the comfort of your home computer.
Check out 99 Designs to find people looking for a graphic designer.
44. Web Design
New websites and blogs are appearing every day. This creates a need for those skilled in web design.
Do you have the creative talent and technical skills to build a great website? If so, consider offering your services to online clients.
If you are looking for web design work, check out Upwork. They have people looking to hire someone as soon as today.
45. Create Drawing Based Videos
Have you seen those videos that use active hand drawing to explain something? Did you know there is software you can buy to learn to make these videos?
You will have to invest in the software and spend time learning the program. However, once you learn it, this could be a lucrative side business you can do in your spare time.
A good way to get your first few jobs is on a website like Fiverr. Services on the site start at just $5. However, you can list your services for more than $5 too.
46. Proofreading
Do you have an eye for detail? An online proofreading job might be the perfect side hustle for you. Companies look for people to proofread their content before it's published. This is a job you can do from the comfort of your home office.
Proofreading is a very valuable skill set. Quality content is what sets people and businesses apart. It separates them from the bad content that exists.
Do you want to increase your income as a proofreader? If so, consider taking a course like Proofread Anywhere. They have two course choices. They offer a course for general proofreading. And they have one for transcript proofreading.
Transcript proofreading tends to pay more than general proofreading. This is because it's more difficult work.
47. Get paid to Tweet
Some companies will pay you to tweet their info on your Twitter account. I saw a recent chance from Proctor and Gamble.
They own name brands including Bounty paper towels. Although they didn't accept my bid, these instances show up daily.
Check out Sponsored Tweets by Izea for more info on how to sign up.
48. Virtual Assistant
Companies and business owners are searching for virtual assistants. They need help with small day-to-day tasks. In other words, they need help making their businesses more efficient.
Are you good at helping others and completing tasks on time? Consider becoming a virtual assistant. This might be the right move for you.
49. Advertise on Your Car
Do you want some serious passive income? Some companies will pay you to advertise on your car. They'll wrap your car and pay you to drive your regular daily routes.
This amounts to cheap advertising for companies. And it puts money in your pocket at the same time.
You have the right to say "no" to an ad if you're uneasy with its content.
Most companies pay between $100-$400 a month to advertise on your car.
50. Affiliate Marketing
Affiliate marketing is one way to monetize a blog. It can lead to earning a passive income of up to six figures a month.
Do you have a blog, website, YouTube channel or podcast? If so, you can add an affiliate link to the content to earn side hustle income. And you can earn money every time someone visits your venue or clicks on a link.
You should be aware you won't earn a lot of money right away with affiliate marketing. However, you could earn fast if you have an established audience.
You'll want to learn how to do affiliate marketing the right way. Consider taking the Making Sense of Affiliate Marketing course.
Michelle Schroeder-Gardner created the course. She earns over $1 million per year from her blog. So she knows how to do affiliate marketing right.
51. Do SEO for Businesses
Do you have knowledge in the area of search engine optimization? If so, side hustle opportunities are waiting for you in your spare time. Businesses want to focus on delivering their products or services.
They don't have the time or knowledge to input search engine techniques. However, these techniques will help them maximize their reach.
Is this is a skill you have? Consider reaching out to local and online businesses. Show them how you can help them maximize their Internet reach.
You might be working with clients all over the country if you do this side hustle. Therefore, consider investing in a toll-free business phone number. This will help you build trust with your clients.
52. Bookkeeping
Online and brick-and-mortar stores have bookkeeping jobs available. Do you love numbers and enjoy a quiet workspace? If so, this might be the side hustle for you.
Don't forget to have a current copy of Quickbooks to be efficient.
Check local want ads and online job sites such as Indeed. Craigslist may have available bookkeeping jobs too.
53. Financial Coaching
Are you good at managing your personal finances? Or have you paid off a large amount of debt? Financial coaching might be the job for you.
People and families are eager to learn to manage money better. You can turn this into a side hustle to make money.
Advertise your services via Twitter, Facebook or your own website.
54. Edit Videos
Video editing for people or companies can be profitable. Do you have creative and technical skills? Why not use them to make videos/pictures into a cherished keepsake?
Or you could help businesses create a powerful marketing tool with this side hustle.
You can buy software to edit videos. However, there are free ones that you can use to get started like Lightworks.
55. Sell at Farmer's Markets
Farmer's Markets offer a variety of items for sale. Besides fruits and vegetables, they often allow the sale of baked goods.
They allow the sale of handmade items and specialty foods too. Some ideas include flavored popcorn or homemade candy.
My wife and I love to stroll through Farmer's Markets on occasion. We pick up some fresh vegetables and hummus from time to time.
Visit your state's Farmers Market website for more information before starting this side hustle.
56. Become a Brand Ambassador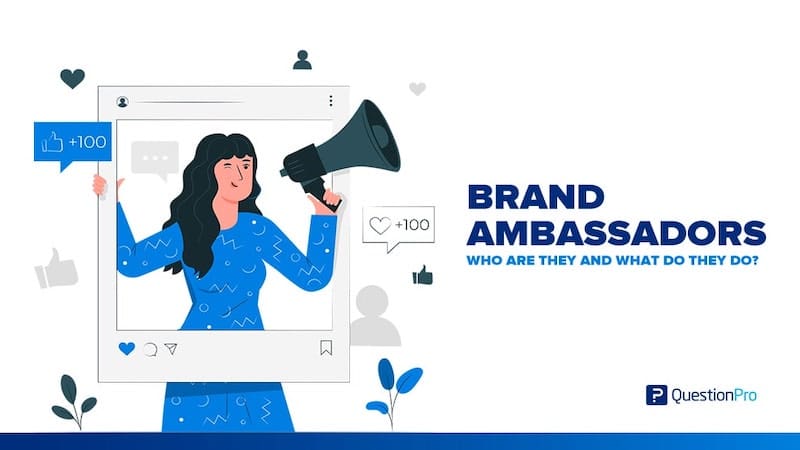 Stores and shopping clubs seek friendly, outgoing people to be brand ambassadors. Being a brand ambassador can mean many different things. Some will serve food samples to passing customers.
They'll encourage them to purchase the item if they like it. Others will hand out free Red Bull cans to attendees at a concert.
If you like interacting with people, this side hustle job might be worth looking into. Also, Check Craigslist for available jobs.
57. Monetize Your YouTube Channel
It is crazy how much money you can make having a YouTube channel as a side hustle. I interviewed a guy who used YouTube to pay off $70,000 in consumer debt.
First, you need to have a channel. Second, mark your videos so they can make money from advertisers. Lastly, you need to get a lot of subscribers.
This explanation is a bit simplistic. However, making money from YouTube is a real side hustle that lets you earn money.
58. Sell Your Designs
One great way to make passive income with a side hustle is to create personalized designs. You can create designs for shirts and other items on a website like CafePress.
CafePress makes it easy for you. All you have to do is upload your design to the website. You get paid when a customer buys one of your products.
CafePress prints the item. Then they ship it to the customer for you as a print-on-demand item. And they'll handle customer service disputes too.
It makes running this side hustle much easier. You can also advertise your designs on social media.
59. Rent Out Equipment that You Own
You may have items in your home or garage that you can use to start a side hustle by renting them to others. Ideas include campers, boats, and equipment like saws and ladders. Party tents or other party supplies can be rented as well.
To find people to rent your items, advertise them on Craigslist or Facebook.
60. Sell Items You No Longer Use
Do you have items that you no longer need and can't rent? Why not consider selling them? You can use Craigslist, Facebook, or Letgo to help your items find a new home.
For used electronics and Lego collections, you can give Decluttr a try. They offer fast payment for your stuff.
61. Sell Your Wedding Dress
Why stuff your wedding dress into your closet to never look at again? You can sell your wedding dress for cash and help another bride in the process.
You might have a picture-perfect dress. In fact, it might cost as much as your entire wardrobe. Selling your dress can put that money to better use.
62. Dropship Items for a Profit
How do you make money selling products that you don't own? You open a dropship business. A dropship business connects buyers with the product's maker. People call this retail arbitrage.
Have you ordered from private sellers online? If so, there's a chance you've ordered a drop-shipped product.
To start your own business, pick a product you can buy low and sell high. Advertise the product on various online marketplaces. The company ships the product when you make a sale.
The beauty of drop shipping is that you never touch any of the products you sell. You only have to build an online store and make sales.
To get started, you can use Salehoo to find dropship partners.
63. Make an Android and/or iPhone App
Are you a techie person? If so, creating an app for smartphones can be a money-maker.
Don't know how to program? You can hire people to turn your app idea into a reality. Sites like Thunkable make it super simple to create your own.
64. Sell T-shirts
Not too long ago I interviewed Benny Hsu on my podcast. He makes six figures a year by selling t-shirts.
Do you have the right product and the right marketing techniques? If so, you can make a serious business out of selling t-shirts.
Check out CafePress which allows you to earn money with your designs. They sell t-shirts, clothing, and coffee mugs as well as a host of other products.
65. Create an Online Course
Do you have a gift for teaching? And do you have something valuable to teach others? Consider earning money by creating an online course.
You can market any skill online as a long or short course. This means you'll have a flexible way to earn some cash.
Done creating the content for your course? If so, you can use Teachable to host and market it.
66. Earn Money as a Copywriter
Advertisers and businesses are searching for copywriters. They need them to help advertise their clients' or their products and services.
In today's virtual world, companies like to hire virtual copywriters. Copywriters help them market their businesses. Look for jobs on sites like Upwork.
67. Be a Travel Agent
Love to travel and want to help others enjoy the same experiences you have?
Consider becoming a travel agent. You'll book travel plans for family, friends, co-workers and others. And you'll use travel portals like The Travel Institute to do so.
You can charge your clients for your time to book the trip. And you'll help them save time and money in the process.
You could use your travel accounts to book flights, hotels, and tours for others. As a result, you earn rewards points that you can redeem for your future trips.
68. Sell Internet Bandwidth
When it comes to innovative side hustles to earn extra money, you can make money by selling your internet bandwidth to others needing quick internet service from a specific region.
There are several different services that will pay you approximately $0.20 per GB of data.
IPRoyal is one of the best as the redemption minimum is as low as $5. Other platforms may have a $20 cashout threshold.
You make money by installing the software on your computer and mobile devices. Having a fast internet connection helps you earn more as clients have a quick and reliable speed with access to plenty of data.
For example, you can potentially earn $40 per month by sharing 8 GB of unused data each day. That amounts to approximately 240 GB of data per month which is below the maximum usage cap for most home internet plans.
69. Mint NFTs
If you are looking for unusual side hustles and have artistic gifts, you might be able to make money by minting NFTs. This relatively new innovation lets you create digital art, videos and sound recordings that can be sold on specialized marketplaces.
OpenSea is one of the most popular NFT marketplaces. A listing fee can apply but it's possible to receive payment in several cryptocurrencies from a buyer.
70. Donate Plasma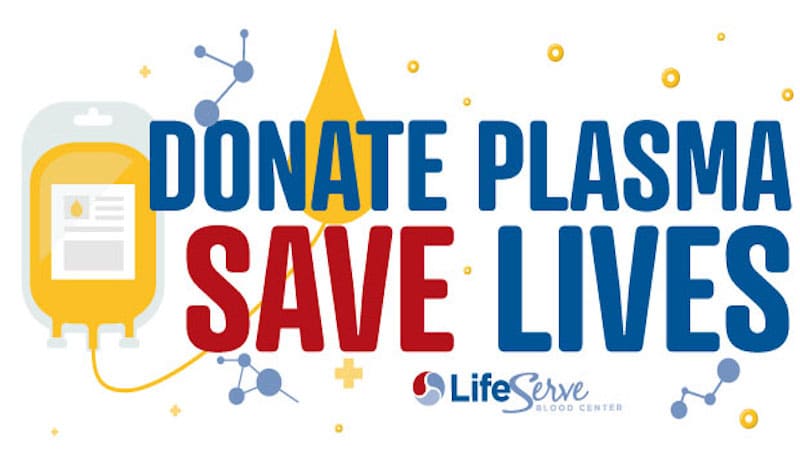 You can earn up to $200 per month by donating plasma and help others with medical needs simultaneously.
Your earning potential depends on these factors:
Body weight
Donation frequency
Geographic location
This is one of the few side hustles where you can anticipate receiving your payment by prepaid debit card.
71. Earn Gas Rewards
Buying gas is a necessity if you drive a car to get to work, take your children to school and run errands. Upside lets you earn cash or gift cards by filling up at participating gas stations.
With this app, you pay the current price but can scan your gas station loyalty card (i.e., Shell Fuel Rewards) for another discount. By paying with a linked payment card, you receive a cash rebate usually from $0.05 to $0.30 per gallon.
You can cash out once your balance reaches $10.
72. Become a Notary
Serving as a notary public lets you make extra money by notarizing official documents for individuals and businesses. You can earn up to $20 per hour.
Being willing to travel to the customer's location can help you secure additional business.
73. Serve as a Private Security Guard
Working as a private security guard can provide a more predictable schedule and better pay than most gig economy jobs. It's also one of the more unusual side hustles.
The hours can also be flexible as businesses may require a security presence day or night.
You will need to pass a background check and other physical fitness requirements may also be necessary. Law enforcement experience is helpful but college students and others with an interest in public safety can be ideal candidates.
74. Sell Unwanted Gift Cards
If you periodically receive gift cards to stores and restaurants that you're never going to visit, you can sell them or exchange them online. Perhaps you get them for completing favors for neighbors and family.
There are several places to sell gift cards. In most cases, the platform transfers the card details to the buyer and you receive instant payment.
Other stores require mailing the card which incurs a higher fee but you have seller protection if the card is damaged or lost during shipping.
When it comes to side hustles, this one is a little more out of the box.
75. Pursue Bookkeeping
Remote bookkeeping jobs are exciting side hustles to make money from home. You can be an excellent candidate if you have a strong background in finance and mathematics.
Relevant work experience with accounting and invoicing is also helpful. There are many businesses willing to hire part-time help to balance the books and invoice customers so the full-time staff can focus on other tasks.
Related Article: Bookkeeper Launch Review
Summary
These side hustle ideas show how easy it is to make extra money. We all have unique skills. So take advantage of the ones you have as you start side hustling.
Now it's time to put them to work to achieve your money goals by starting one (or more) side hustles.