It seems that dessert recipes keep getting fancier and fancier. But I think some of the simplest desserts are the best. Today I'd like to take a look at the humble custard. It requires very few ingredients and very little prep.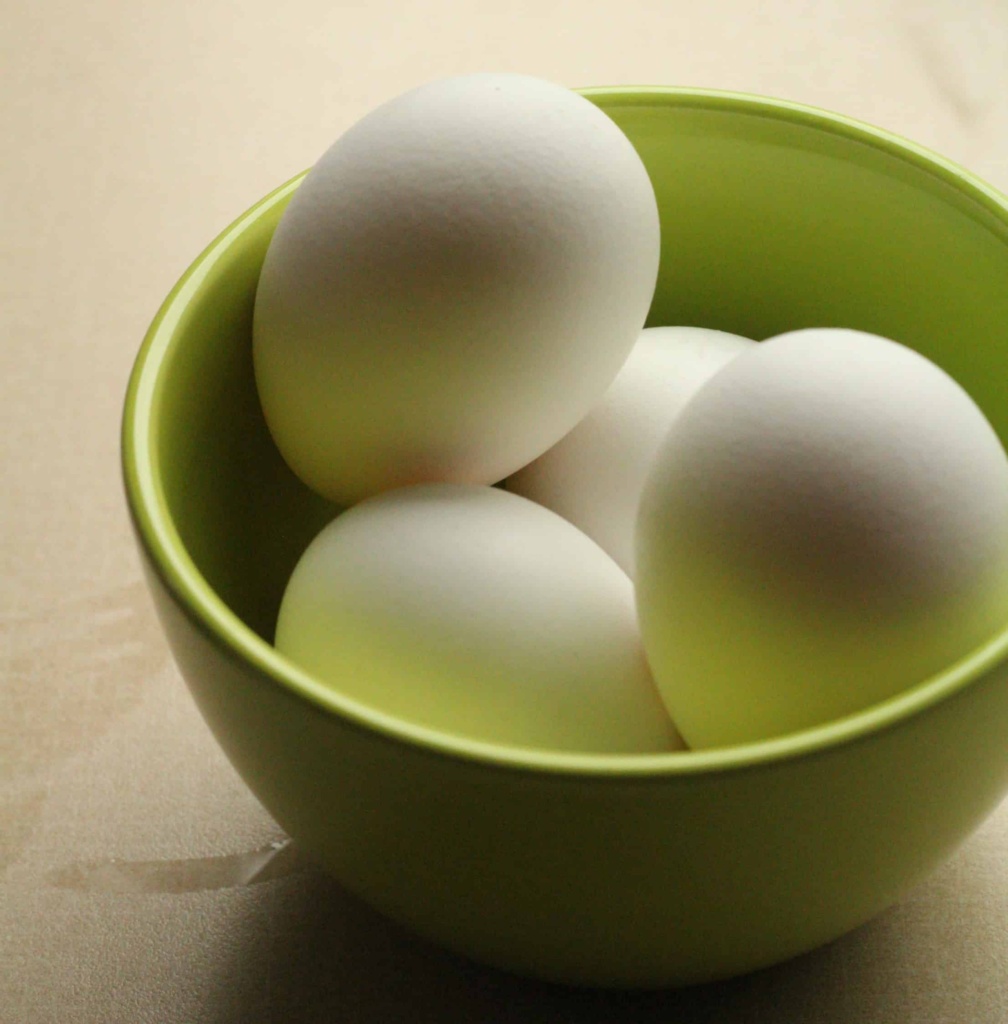 With Easter right around the corner, we're seeing lots of deals on eggs. So if you have a few extra laying around and are tired of omelets or hard-boiled eggs, today's recipe is going to be right up your alley!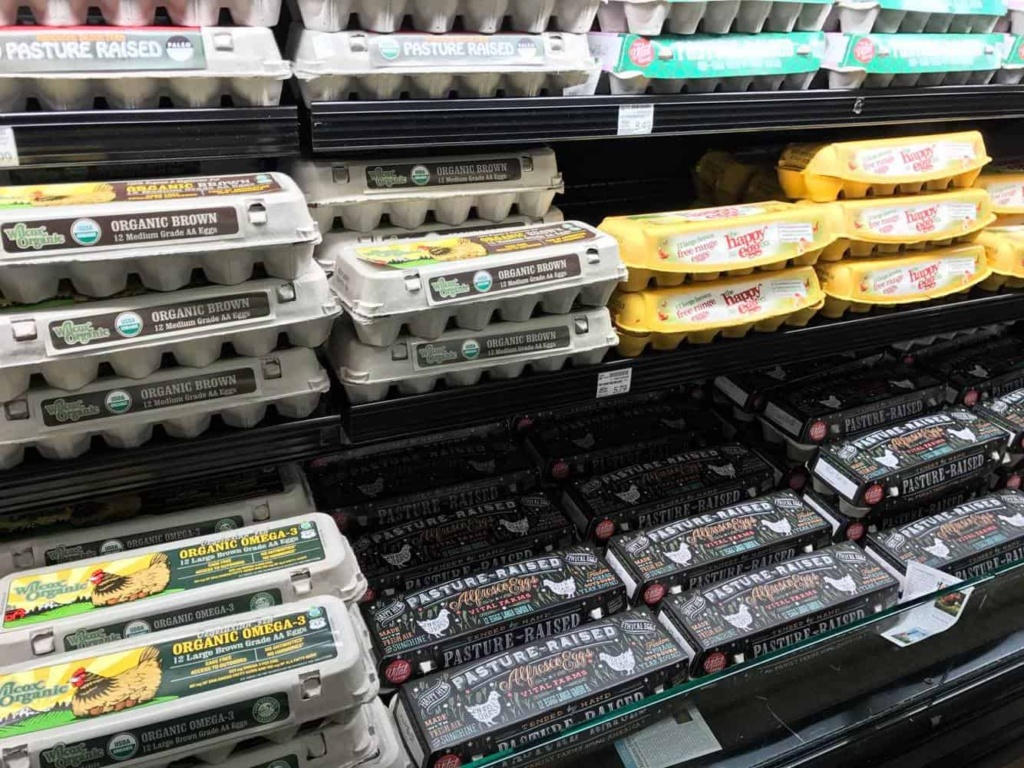 I stopped by my local grocery store and do they ever have an awesome selection of eggs – they've got an entire case devoted to all the varieties including pasture raised and locally farmed options! Since I was in the dairy section of the store, I decided to pick up some milk for my recipe. Now you can use whichever milk you'd like, but I decided to go with whole milk for a creamier, richer result. My store carried a lactose-free variety that I opted for, since it's gentler on my family's stomachs.
Here's what you'll need to make 4 large or 6 small servings:
4 large eggs
2 cups milk
1/3 cup sugar
pinch salt
1 tsp vanilla extract
1 pinch ground nutmeg (optional – but really not!)
Optional, additional toppings: fresh cream, berries or stone fruit, shaved chocolate, toasted coconut
Preheat your oven to 325°.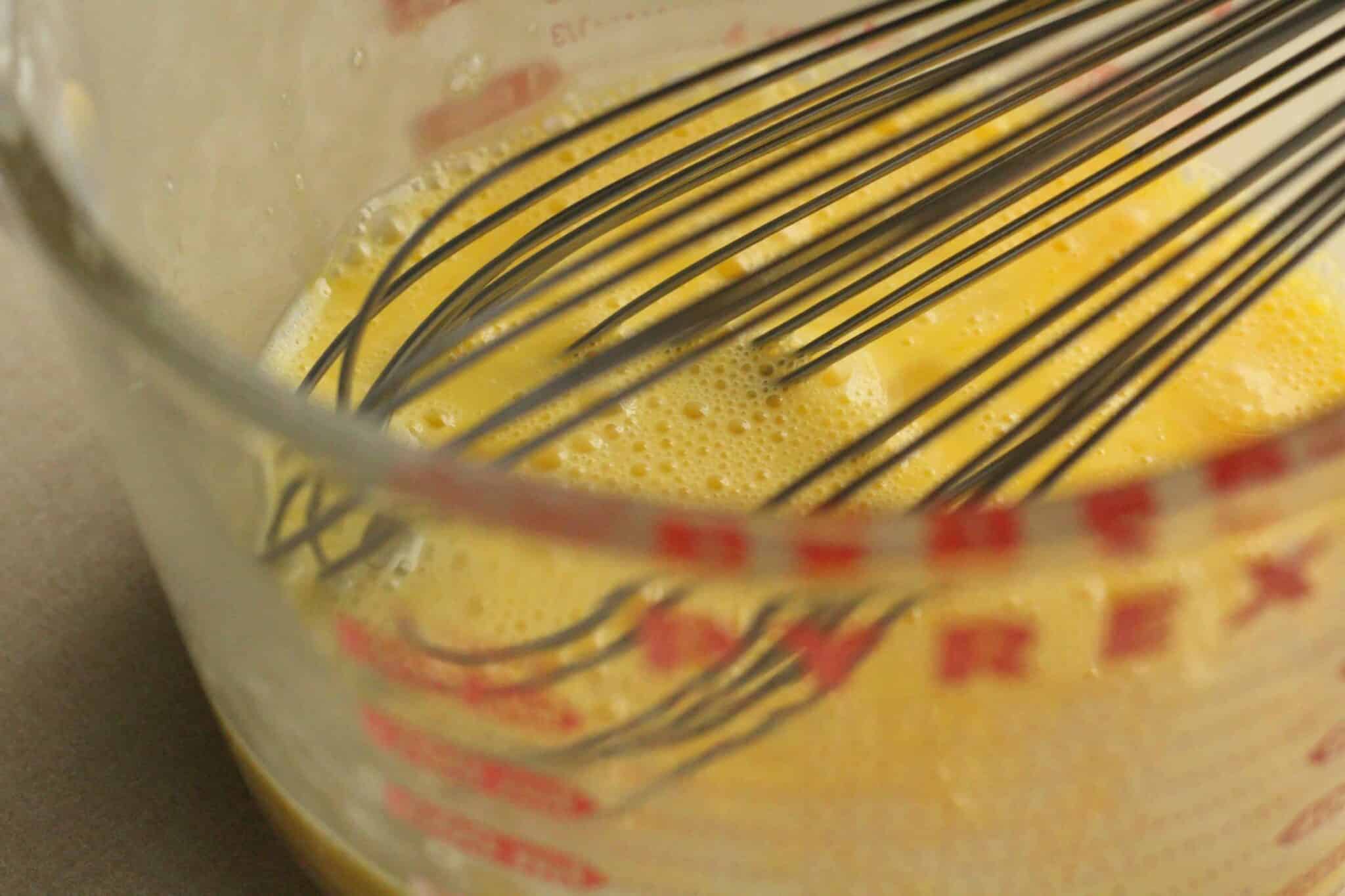 This recipe really couldn't be simpler or quicker to assemble. Start by focusing on whisking your eggs.
Then, add the milk, sugar, salt and vanilla and whisk until well incorporated. At this point, I'd probably invested all of two minutes into this dessert!
Now, you're going to pour your custard mixture into baking cups. Before you do this, however, make sure to set them inside a deep pan or baking dish, because you're going to need to fill it with water.
You have a few options at this point. I happened to have large (about 8-9 oz size) ramekins, and I found my mixture filled four of them equally perfect. If you have the smaller ramekins, I bet you could fill up six of them. Don't have ramekins? Well, you could use a smaller baking pan of some sort. No need to run out and buy something new, just see what you have in your pantry and work with that.
Here's my tip for making the water bath portion easy: move your baking dish with the filled up ramekins into your oven FIRST. Then, using a large measuring cup or ladle, fill up the baking dish with water. This will prevent spills and splashing.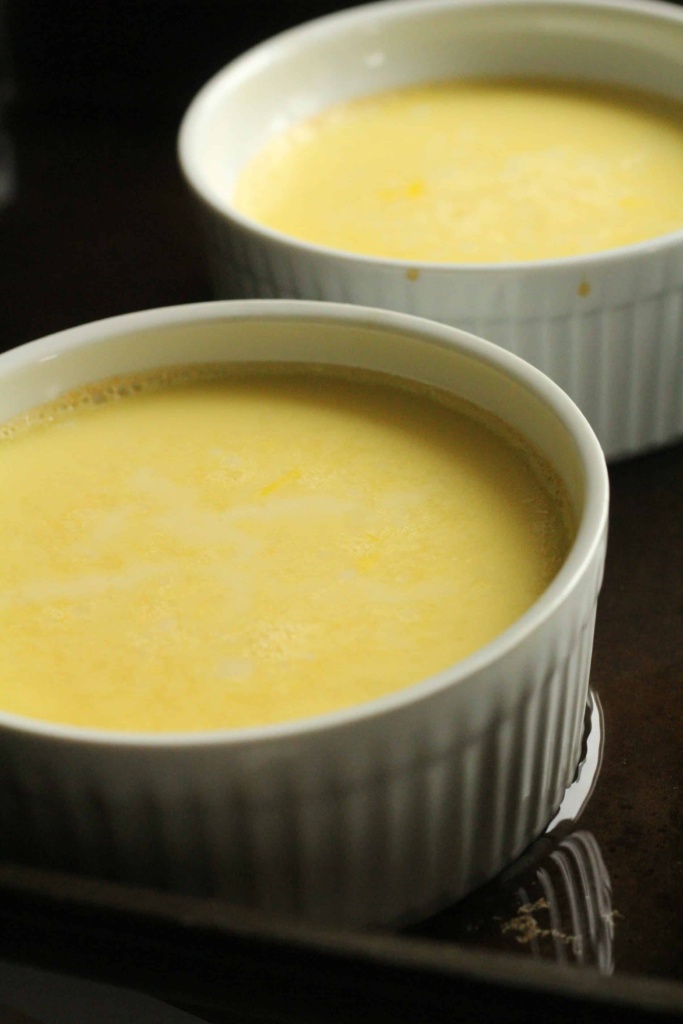 Your baking time is going to vary depending on the type of dish you've used. I started watching my custards around 30 minutes and found they were done shortly after. You'll know they're done when a toothpick inserted into the center comes out clean. Give a dash of nutmeg to the top of each, if so desired.
Now comes the fun part: eating! You can certainly eat these custards warm, but traditionally, they're served chilled. Or you can do what I do: eat one right away, and save another for breakfast!
I've provided some additional topping ideas above. I think fresh berries are excellent, but you could also try a drizzle of dark chocolate or some toasted coconut.
Enjoy!
PS – For more delicious (and frugal!) ideas, please see my Recipes page.