If you like to buy or sell used items locally, the initial place to look is probably going to be sites like Craigslist. Craigslist has a lot to offer sellers. It's free to list and sell on Craigslist.
And because most transactions are local, you can get your money and get rid of stuff quickly.
However, you may not be comfortable with Craigslist for whatever reason. Or, maybe you just want more classified sites to choose from.
These Craigslist alternatives allow you to buy, sell, or trade online if you're looking for something different.
Top Craigslist Alternatives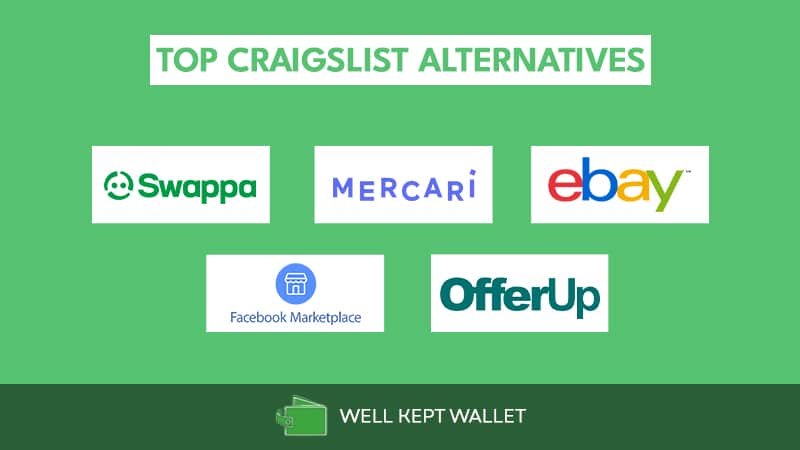 There is a huge market of people buying and selling stuff.
Accept the seller's listed price or make your own offer.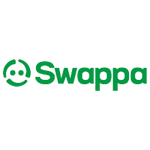 Buy and sell a wide variety of electronic items.
If you are looking for sites like Craigslist, here are several Craigslist alternatives you can consider. Check out the details of these sites. You might find them a better way to sell your stuff online.
1. Facebook Marketplace
You might think of Facebook as a place to read the latest status updates for your friends or watch viral videos. However, there is a place on there called Facebook Marketplace where you can buy and sell items.
Since nearly everyone has a Facebook account, there is a huge marketplace of people buying and selling stuff. If you are having a hard time selling something on Craigslist, consider listing it on Facebook.
Simply type in the name of your local city and online yard sale to find local selling groups. Or use the "Buy and Sell Groups" button in the Explore menu. Or, click the Marketplace tab on the left sidebar of your Facebook page.
You can search for specific keywords within the group if you are looking for a certain product to buy.
If you do not submit any search criteria, the results will look like your regular Facebook news feed. They will be displayed in the order of posting.
Be sure to read the group's rules before listing a product to sell. Some groups are more restrictive than others.
Similar to Craigslist, you cannot sell firearms with any of the Facebook Yard Sale groups.
Selling on Facebook is free.
2. Offerup
Offerup has a lot of product listings and has become more popular recently with 23 million app downloads. It was also awarded App of the Year by Geekwire.
Sellers and visitors can broadcast their listings on Facebook as well.
Both buyers and sellers can receive ratings too. This can help make the sales process feel more secure and keep scammers to a minimum.
To live up to its namesake, Offerup allows you to accept the seller's listed price or make your own offer. You can also add listings to your watch list if you are not ready to buy at once.
3. Swappa
Swappa helps you buy and sell a wide variety of electronic items, such as:
cell phones
cameras
watches
video games
tablets
And more. They even help you buy and sell smart home equipment such as voice assistants, streaming devices and thermostats. As a seller, you won't pay any fees to sell on Swappa.
Buyers pay a small fee when buying on Swappa, as Swappa helps assist with the sale to ensure all goes smoothly.
The fee is refundable (typically) if the buyer isn't happy once they've received the product.
4. Recycler
If you live in a large U.S. city, Recycler is another good option. Recycler started as a local classified newspaper in Southern California. It became a national marketplace in 2010 and now boasts 18 million monthly users.
You can use Recycler to buy or sell pets, find houses to rent, and even sell used cars.
When you sell on Recycler, you can quickly post your listings to Facebook and Twitter. To boost your exposure on Recycler, it's also possible to use paid ads to target specific buyers or markets.
5. Oodle
Oodle has a slightly different take on helping you buy or sell locally.
With other sites, you only see listings that sellers posted on that marketplace. On Oodle, some listings are posted directly to Oodle, but they also comb other sites like Craigslist to expand their listings.
As an example, you might see vehicles listed from Cars.com in addition to vehicles sold by actual Oodle members.
Oodle can also be a good way to buy or sell antiques as they will also list products from eBay for local pickup.
The site also allows sellers to advertise listings via Facebook.
Oodle has a wide array of categories including pets, personals and services.
6. Bookoo
Bookoo (as in I saved a bookoo amount of money by using Bookoo) is geared as a family-friendly Craigslist alternative. You can list items to sell one at a time or advertise a yard sale.
There are Bookoo locations located all across the country. Many locations are in towns with military bases. This makes it easier for military members to buy or sell belongings with their most recent move.
To help become more personal, Bookoo has sellers create a profile that includes a short bio and picture. The profile also lists the types of items you have listed in the past.
While this site is a little smaller than the others at 2,355,912 current members, it has an easy-to-use platform for buying or selling. It has live chat support and a social media feel that is also family-friendly.
7. Geebo
Geebo allows you to buy or sell merchandise, heavy equipment, vehicles, real estate, and services in 160 communities.
You might want to give Geebo a try if you live in a major city like L.A. or Chicago. Geebo could also be a good choice if you live in a mid-major city such as Virginia Beach, Tulsa or Cincinnati.
As a way to make buying and selling safer than other online classified sites, Geebo offers "SafeTrade" transactions. A "SafeTrade" occurs when buyers and sellers agree to meet at a local police department.
If you are hesitant to try Craigslist because you don't feel safe meeting in just any public parking lot, Geebo can be a good Craigslist alternative.
8. Hoobly
In comparison to the other alternatives listed in this article, Hoobly probably has the almost identical look and feel of Craigslist. You can search for just about anything on this site.
In addition, there are product listings in Canada and Europe.
You might have the most success with Hoobly by selling or buying pet animals as there are arguably more listings for this category than any of the other merchandise categories listed. It is free to post or shop on Hoobly.
9. PennySaver USA
Maybe, back in the day, you picked up a free PennySaver newspaper from the newspaper stands at the street corner or grocery store. Now, they have moved to online classified ads, and you can find local deals by entering your zip code.
They still publish a printed edition as well.
You can publish paid ads on PennySaver as well. It is very much like the classified section you would find in your local newspaper.
10. ClassifiedAds.com
This site is entirely free to use, and you can buy or sell just about anything.
ClassifiedAds.com has a very simple layout and is reminiscent of the classified ads you would see in a newspaper except with pictures uploaded.
As with many sites like Craigslist, you will have the most success using ClassifiedAds.com if you live in a large city. Although, they do have boards for many smaller regions across each state as well.
11. Locanto
This site offers online classifieds in over 60 countries. Most large U.S. cities have a Locanto board. This site does accept paid ads from national retailers so not every listing will be local.
You will probably have the best chances with Locanto if you live in Los Angeles, Miami, or New York. Those cities are their featured boards.
Posting your ad on a city board is free. But, you can pay extra to extend the advertisement to additional cities. You can also pay to remove third-party ads from your listing.
For an additional fee, you can pay to send your ad to the top of a buyer's search results.
12. USA Today Classifieds
USA Today is one of the most widely circulated newspapers. It does a great job of presenting the latest news in a digestible format. They also have a classified section for the print and online editions.
This option is probably only best if you have a big-ticket item to sell since it will cost you to publish your listing. However, you can get wide exposure to prospective buyers.
13. Trovi
Trovit is a classified search engine and is ideal for buying. With Trovit, you can search multiple online classified databases for homes, cars, or jobs. The site is fairly well-organized and easy to use.
Just choose your country first (Trovit operates around the world) and then choose your subject. You can choose to view Homes, Cars or Jobs at the top of the page.
After that, you'll be directed to narrow your search to find listings for your item near you.
Note that not all areas have listings on Trovit at this time. This fact could impact whether or not you find cars, homes or jobs close by your area of residence.
14. eBay
The vast majority of eBay auctions and sales are delivered via mail. But, there are local pickup options for items that are too large or bulky to ship at a reasonable cost.
You might consider this option when looking for or selling antiques, flat screen tv's, and automobiles (eBay motors).
eBay can also be a good option if your products don't sell on Craigslist or one of these other sites. While it's possible to sell almost anything on a local classified site, there might be weak demand in your market.
For example, a winter parka or snowshoes will probably sell for a higher price in Alaska than the Louisana Bayou. One downside to eBay is that they do charge listing and selling fees in most instances.
Those fees can cut into your profit as you sell. However, you could always raise your price a bit to cover the cost of listing and selling fees on eBay.
15. Mercari
Mercari is a selling app that makes it really easy to sell just about anything online. When you sell through Mercari, you only sell shippable items, so there are no in-person meetups.
Listings on Mercari are free, but you'll pay a 10 percent flat fee when your item sells.
Also, Mercari offers you to print out a prepaid shipping label for when your item sells. That means you'll want to take into account shipping costs when pricing your items on Mercari.
One interesting thing about Mercari is that when someone buys your item, you need to rate them using the Mercari rating system. The buyer also has to rate you once they receive your item.
This rating system can be helpful in helping you choose who you do business with on Mercari. And it helps Mercari ensure that people who are doing business on the site are trustworthy.
Frequently Asked Questions
When it comes to finding places to buy or sell your goods, you may still have questions. Here's a look at common questions.
Summary
Craigslist is a longstanding site that's helped millions of people sell items they no longer need or want. The simplicity of the site makes it attractive to use. The fact that it's free to list and sell also helps to make Craigslist popular.
Craigslist's long buying and selling history and easy-to-use site make it popular among many buyers and sellers. And, you can find just about anything you could possibly want on the site.
I've used the site dozens of times. I've sold (and given away) items I just needed to be gone. And I've purchased items for my home.
For example, I once bought a large extension ladder for $75. The guy was downsizing from a single-family home into a townhome. The ladder was in great shape, and a new one would have cost me about $300.
If you're willing to sort through the not-so-good deals, you can find some gems on the site. And possibly just when you need them.