This easy Pumpkin Spice Cake recipe is perfect for fall, or any time you're jonesin' for a pumpkin spice fix! Combine just three ingredients for a delectable treat.
If you are a pumpkin lover like I am, you don't sit on your duff and wait for Thanksgiving to roll around. Pumpkin is pretty much awesome any time of year. During the holidays I will look for opportunities to stock up so I can bake with it year round.
Last night my kids were asking for a treat and I decided to make this Pumpkin Spice Cake recipe my mom shared with me once. The best part is you only need three ingredients to make it. Warning: it's almost a little TOO delicious. And it's affordable!!!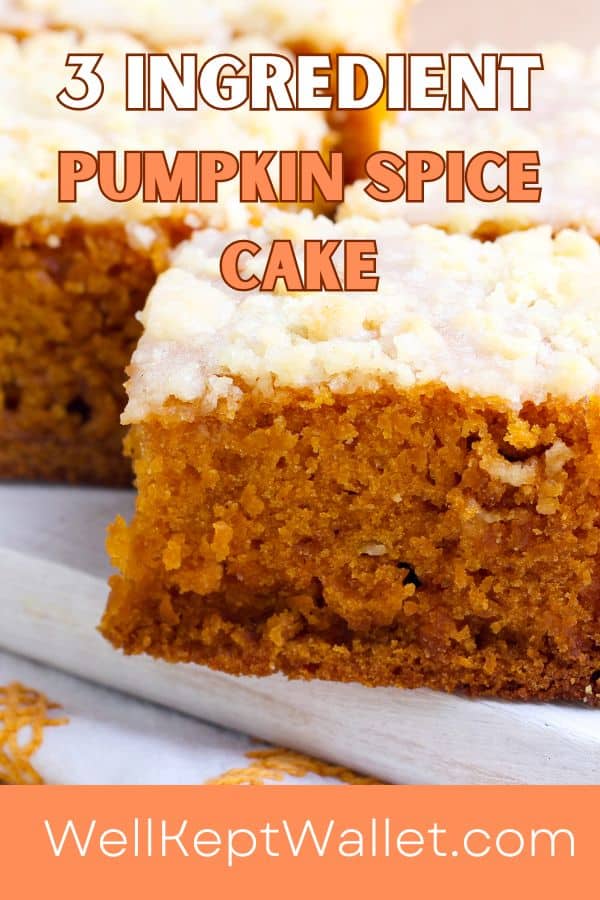 Easy Pumpkin Spice Cake Recipe
Ingredients
This one is a MUST HAVE staple. Make sure you have the basic ingredients on hand. Amazon offers subscribe and save.
Here's what you'll need:
Buy the ingredients on Amazon by clicking the links for each above.
Directions
Preheat your oven to 350° F. Get ready, this next part is tricky. Mix the ingredients. (I hope you can handle that.)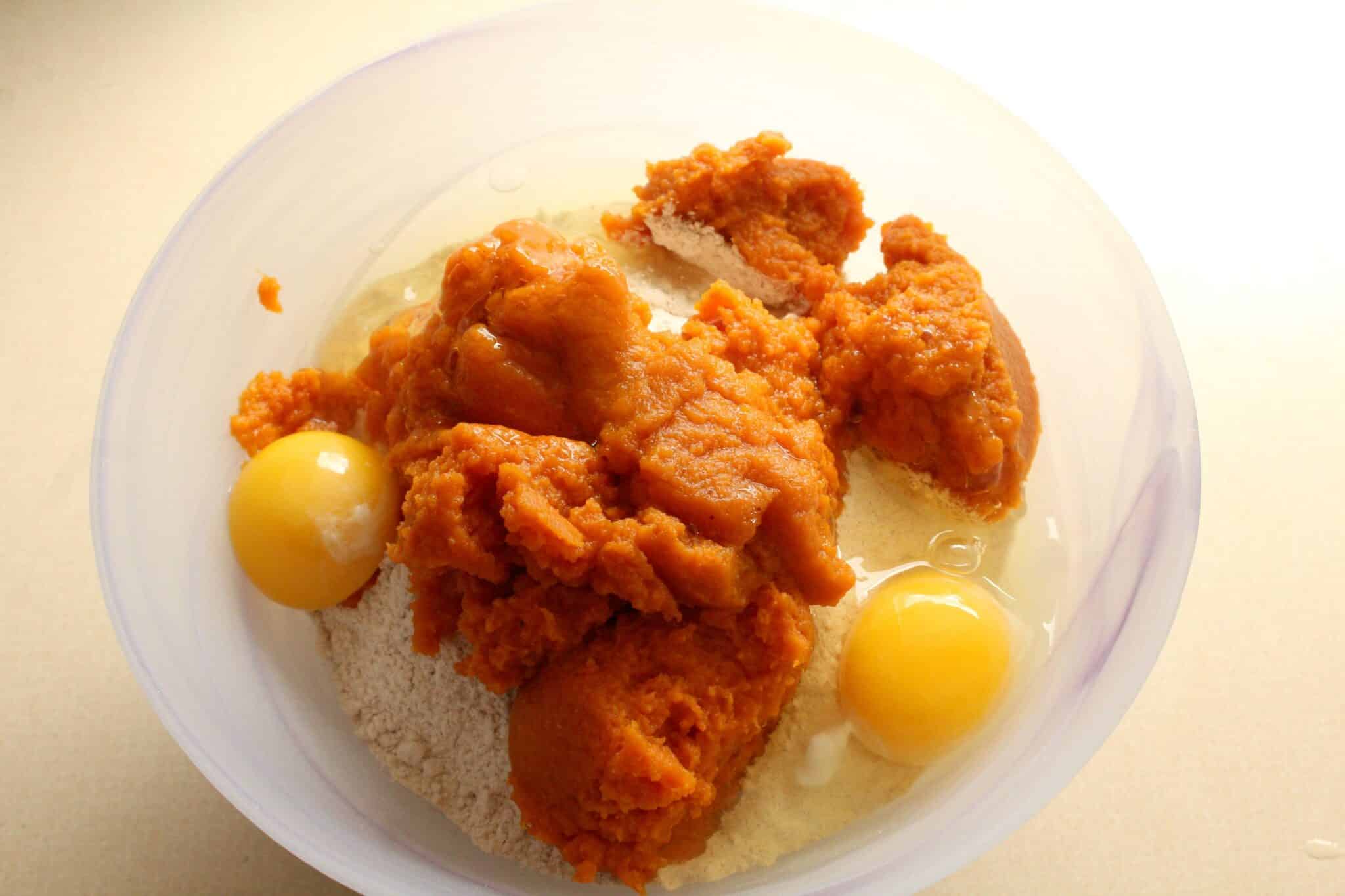 Now some variations of the recipe I found suggest you don't need the eggs, but I decided to add them. (Given the yummy end result, I recommend you add them, but if you don't eat eggs, know you could proceed with the recipe without 'em!)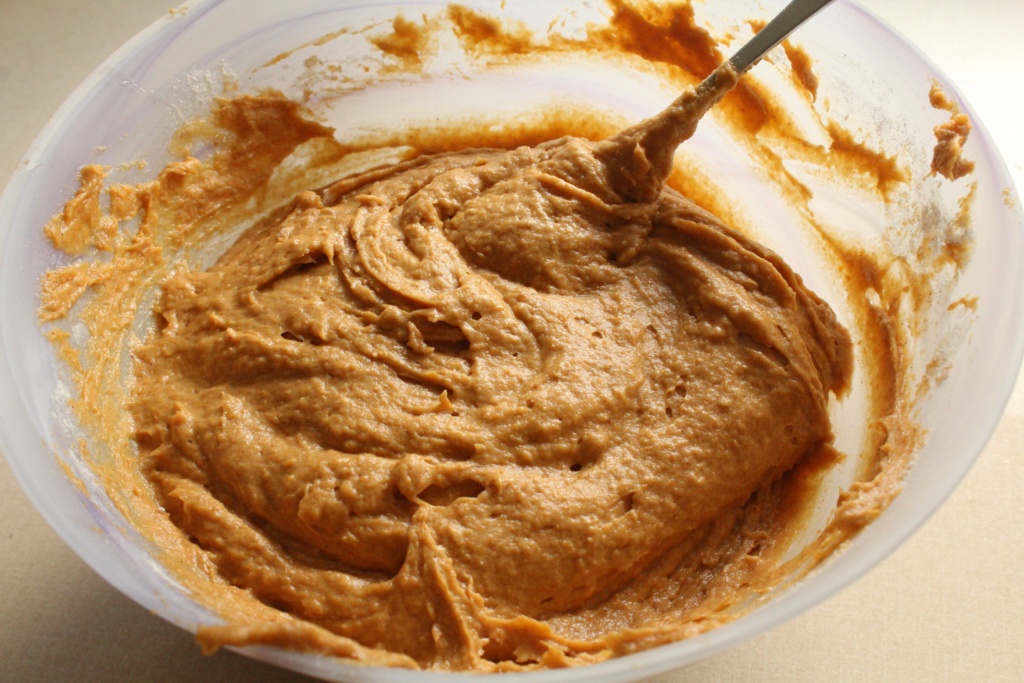 You are going to get a thick batter. It's going to almost feel more like you're mixing a loaf of pumpkin bread than cake. Don't worry! You're on the right track.
Bake for about 25-30 minutes, until done. I like to start checking my cake at about 20 minutes to avoid over cooking. My cake took that entire 30 minutes until it was done.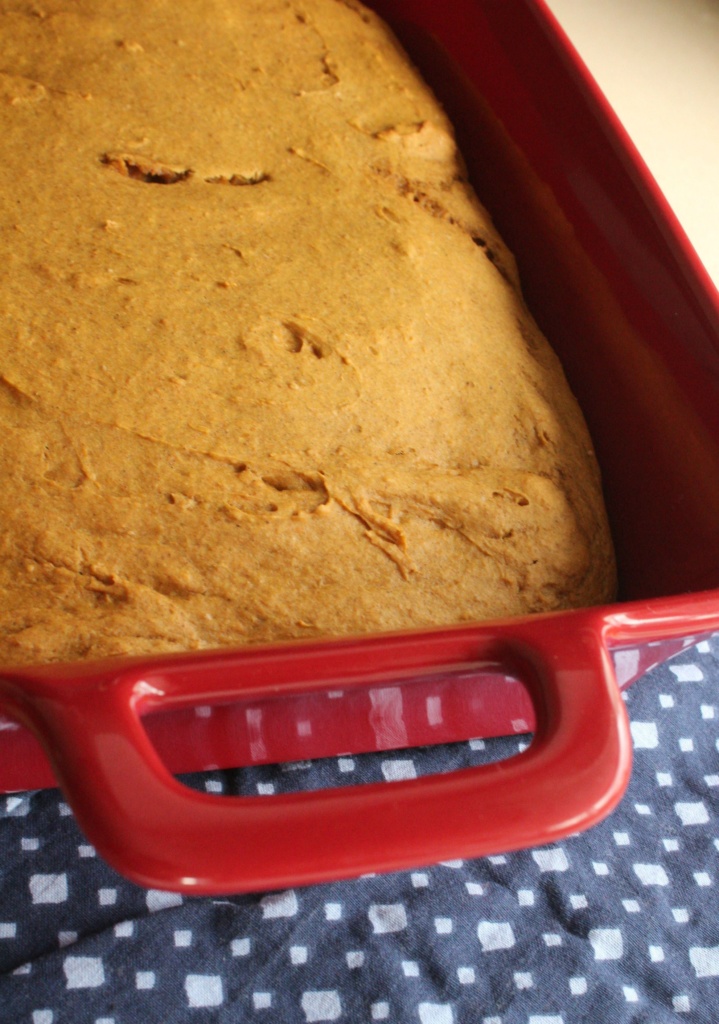 Here's my completed cake! It smelled heavenly.
Now, what about the frosting? Of course, you don't have to have frosting. (Oh wait, yes, you do!)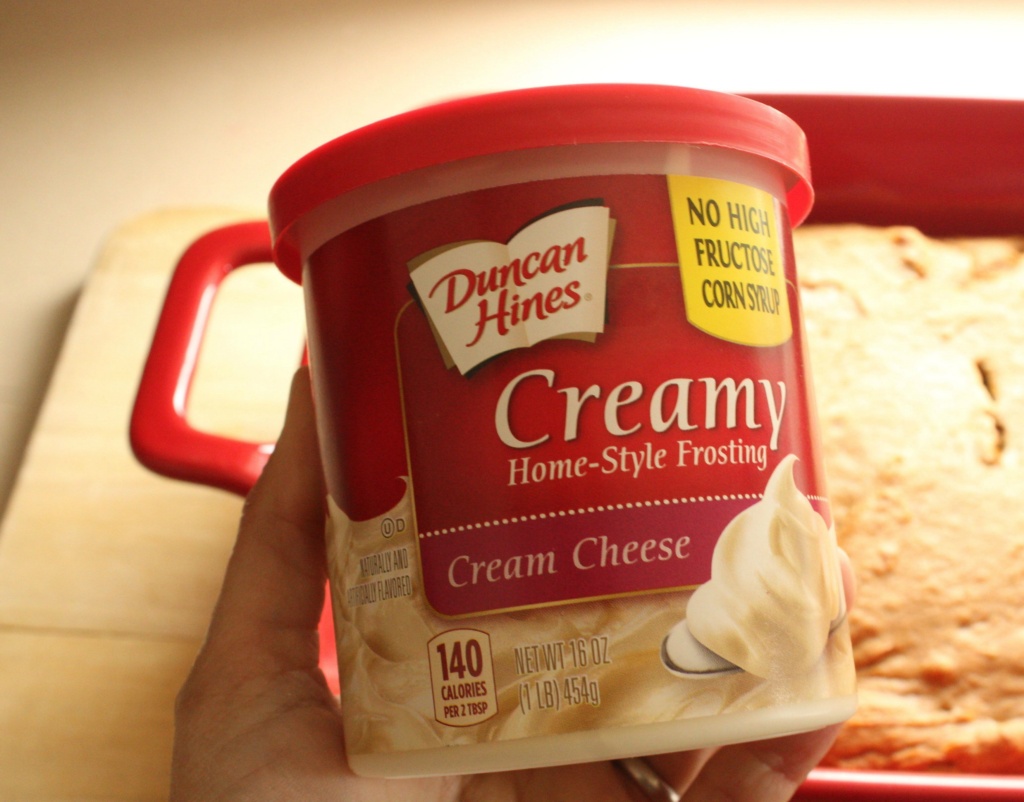 Since this recipe is all about keeping things quick and simple, I just used a can of cream cheese frosting.
However, I have a super delicious and quick 3-ingredient glaze recipe that I've used on this cake before. (Just take 1 cup powdered sugar, 2 tablespoons of milk, 1 teaspoon vanilla and whisk until mixed.
For more detailed instructions, it's the same glaze recipe I used on my Starbucks Pumpkin Scone Knock-off Recipe as well as my Starbucks Cinnamon Scone Recipe.)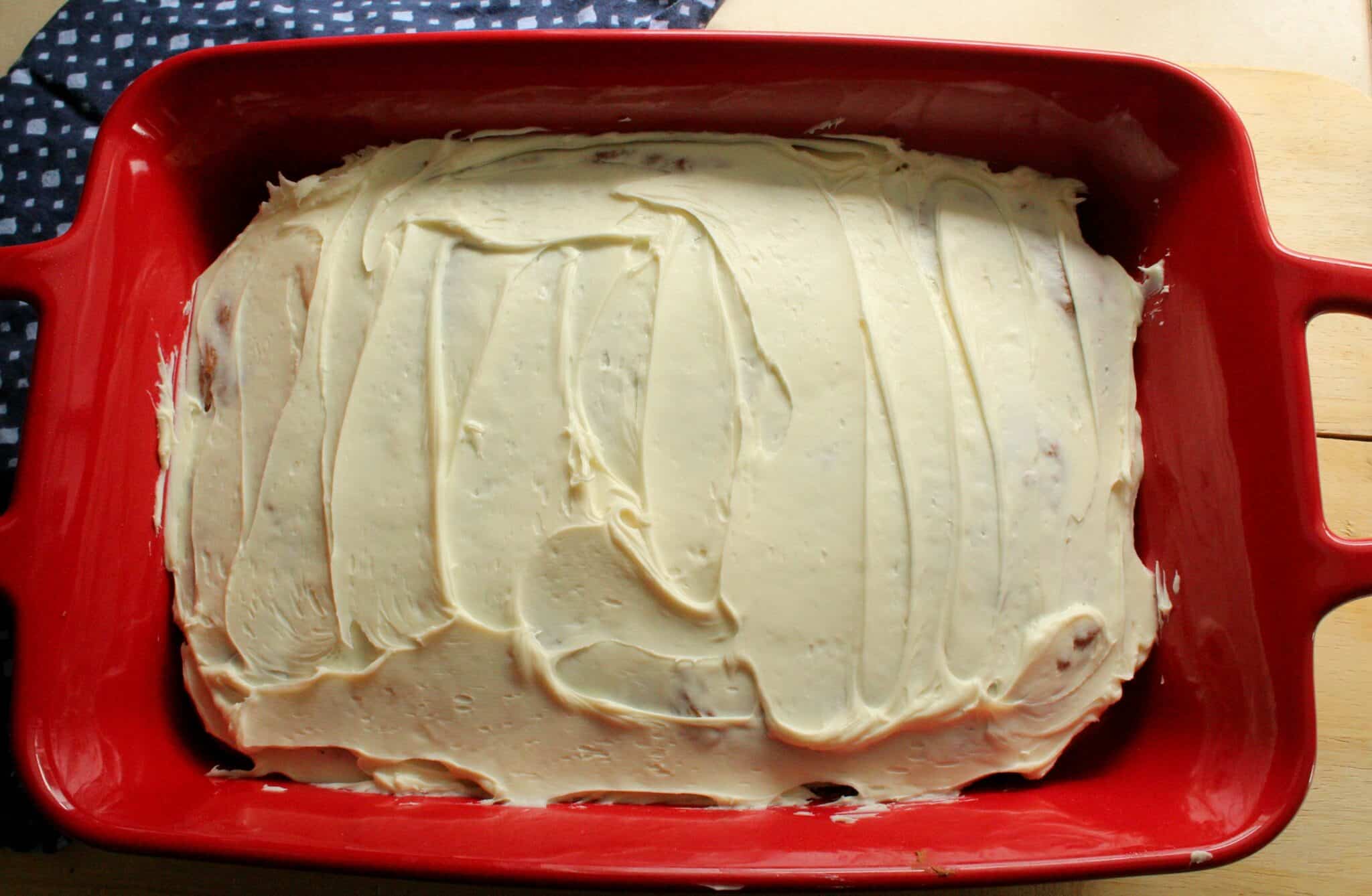 Here's my completed cake! All told, I spent about $5 on this entire recipe, including the frosting. It's a good one to make during the fall, or anytime of year you're craving pumpkin!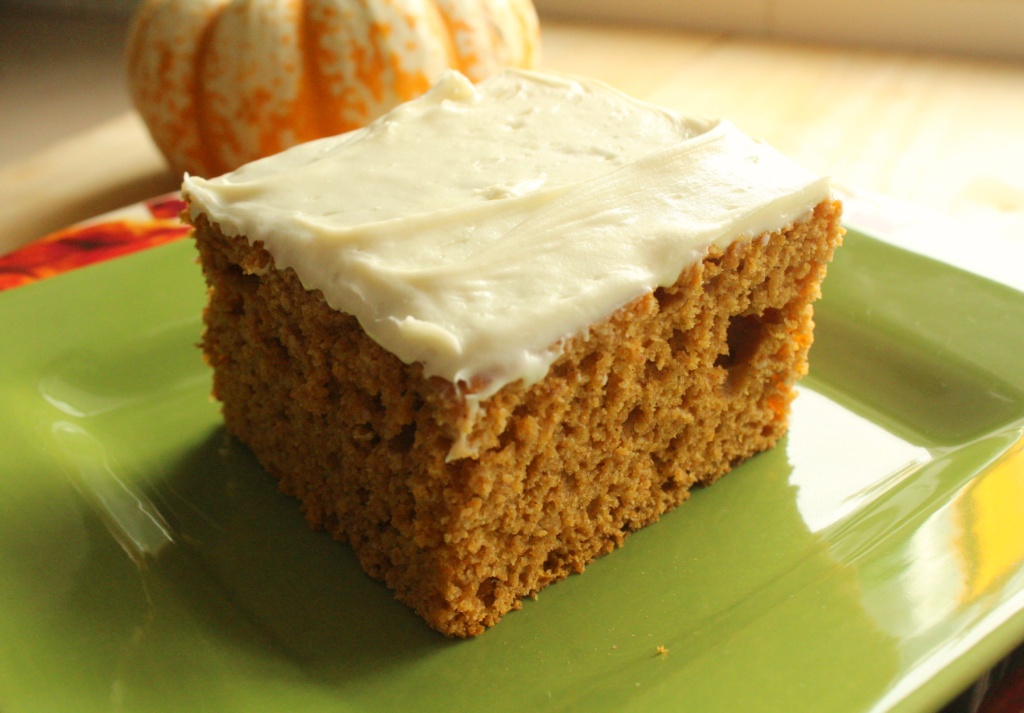 That's it! Now the problem: try to only eat one piece. I dare you!
PS – Want more pumpkin recipes? Try these!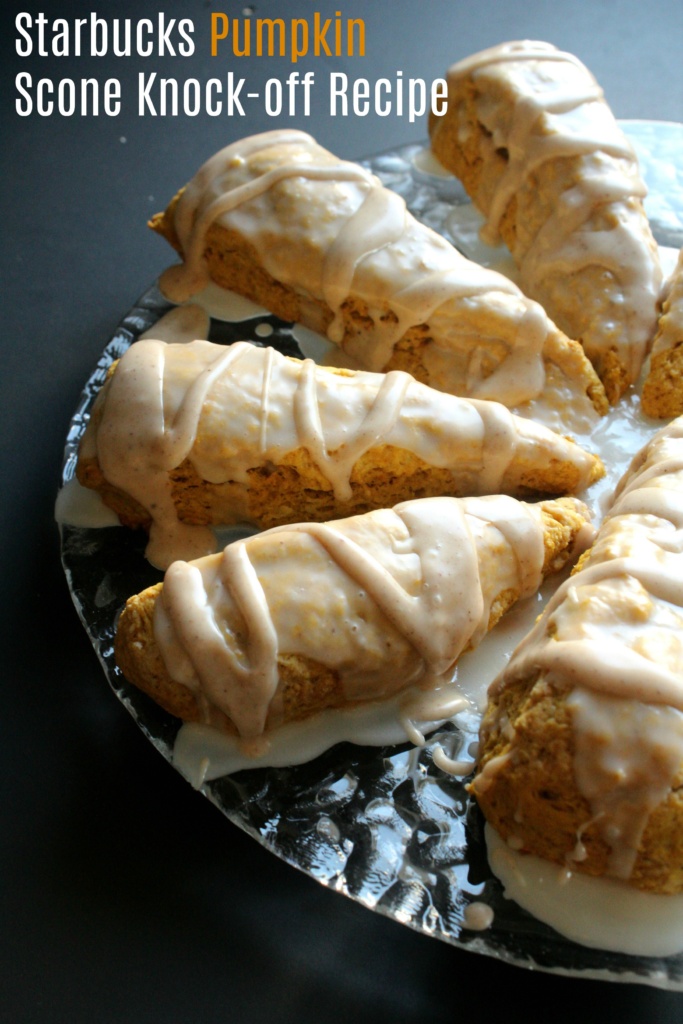 Starbucks Pumpkin Scone Knock-off Recipe