Hi! My name is Deacon Hayes and I am a personal finance expert, speaker, and podcaster.
I founded Well Kept Wallet in 2010 initially to share my story of how I paid off $52,000 of debt in only 18 months.
I was so excited about the process that I decided to become a licensed Financial Planner.
After a few years of working with high-net-worth individuals, I realized I wanted something more.
I wanted to reach the average person who was looking to better their financial lives. I then quit being a financial planner to figure out how to help people make money, save money and pay off debt; but this time through this website.
I have had the privilege to be a writer for US News and World Report as well as Clark Howard.
As Seen In


I also have been featured in many news publications including Yahoo Finance, US News & World Report, Forbes, CNN Money, and more.
In 2017, I got a publishing deal with Adams Media (a division of Simon and Schuster) where I wrote the book: You Can Retire Early! Everything You Need to Achieve Financial Independence When You Want It.
In 2021, I released my first rap song to teach people how to become wealthy called Everyday Millionaire with another personal finance expert Chris Petrie.
Core values
Always put the reader first
Be an honest source of accurate information
Be transparent
Mission Statement
To transform lives through personal finance education.
Editorial Guidelines
We strive to provide content that is informative, accurate, and unbiased so that you can make informed decisions when it comes to your personal finances.
In order to do this, we will use external sources like Trustpilot, Better Business Bureau, and other credible websites in an effort to validate the information provided in our articles.
We regularly review previously published content to update it to be relevant and accurate.
About the book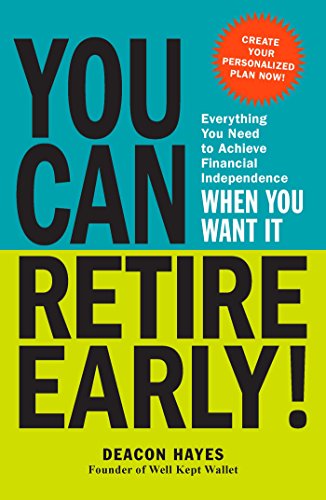 You Can Retire Early! is the definitive guide to financial independence at any age! Retiring early is not limited to lottery winners or the super-rich. In fact, with proper planning, we can all retire at a younger age than we ever dreamed—but only with the right plan.
You will learn practical, concrete steps you can take to start your retirement when you're young enough to thoroughly enjoy it, including:
*Developing a personalized retirement plan
*Maximizing income
*Understanding opportunity cost
*Assessing and reducing debt
*Selecting the right investment vehicles
*Sticking to the plan
The goal of this book is to show you that you can achieve financial independence and enjoy an active, happy, and long retirement.
Read more about Our Team.