A diversified portfolio is critical to your investment strategy regardless of the economic climate. Some asset classes to consider when you are trying to diversify include stocks, bonds, real estate and precious metals.
While it's easy to set up a brokerage account to buy stocks or purchase a bond from the Treasury, building a portfolio of precious metals is different. The physical nature of this asset class brings another level of complexity to the investing process.
If you are interested in diversifying your investments using precious metals, APMEX provides an opportunity. Our APMEX review will tell you how it works, the costs and the ways you can use this exchange to build your portfolio of precious metals.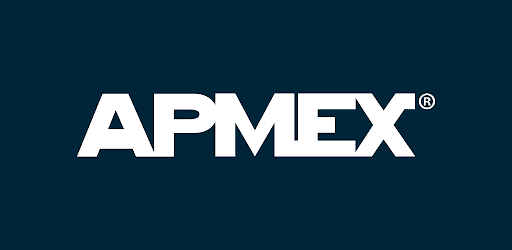 Summary
If you want to purchase precious metals through a reputable platform with an extensive selection, APMEX is worth considering. That said, don't forget to evaluate which precious metals are right for you before getting started.
Pros
Large range of products
IRA-eligible investment products
Earn rewards options
AutoInvest feature available
Cons
4% fee for purchases with cc
Free shipping with $199 spend
What Is APMEX?
APMEX, also known as the American Precious Metals Exchange, is a legitimate company that is one of the largest precious metal dealers in the country. Since its founding, it has built an independent platform and become one of the most credible precious metal exchanges in the U.S.
Through APMEX, you can buy and sell a wide range of precious metals. A few popular products available through the site include gold, silver and coins.
Beyond that, you can take advantage of storage through the platform as well as unique offerings like a Bullion Card and precious metals IRA.
How Does APMEX Work?
When you use APMEX, the process starts by looking for items that suit your investing goals. If you aren't sure what you want to buy, you can browse the 'Top Picks' section to get some ideas.
Once you nail down what you want to purchase, it's time to pay for your order. The platform accepts payment via credit card, PayPal, checks and same-day bank wire.
After APMEX receives your funds, the platform will move forward with shipping out your item. The shipping process includes tracking information on your package.
If you don't want to store precious metals in your home, APMEX offers Citadel Global Depository Services. This involves the storage of your precious metals in a high-security storage facility that is managed by Brinks.
You also have the ability to sell gold or other precious metals to APMEX. The process involves getting a quote and sending your products through UPS at a discounted rate. Once APMEX receives your products, you'll receive the funds the next business day.
How Much Does APMEX Cost?
When purchasing a product through APMEX, the cost of the item is based on the market rate. Prices are locked in as soon as you place your order. You'll receive free shipping if the order total is more than $199.
If you cancel your order, you'll face a $35 fee. According to APMEX, you can lock in a quantity discount if you make a high-volume order. However, it's unclear what threshold you must reach to lock in this discount.
Additionally, you can score a 4% discount when you pay by check, eCheck or bank wire.
When making a purchase through your IRA, you'll need to buy at least $2,000 in precious metals at a time. If you are selling to APMEX through your IRA, you'll need to sell at least $1,000 at a time.
When you use APMEX storage services, the fee is a percentage of the assets' value. The annual fee ranges from 0.45% to 0.55%. Since you'll need at least $1 million stored to access the 0.45% rate, the majority of customers will pay a fee of 0.55%
Key Features
AMPEX represents an interesting opportunity for investors looking to diversify their portfolio with precious metals. Here are the key features that help this company stand out.
APMEX Club
The AMPEX Club is a loyalty program that is designed to reward you for working with the platform on a regular basis.
You'll gain entry into the AMPEX Club when you complete your second order through the platform.
Another way to earn entry is by spending or selling at least $5,000 on your first order through APMEX. Membership in the APMEX Club is a lifelong reward, but there are different levels of the Club.
These levels include:
Select: Complete two to five purchases or spending/selling a total of $5,000.
Premier: Make six to nine purchases or spending/selling a total of $10,000.
Elite: Complete 10+ purchases or spending/selling a total of $20,000.
VIP: The VIP level is open by invitation only.
As an AMPEX Club member, you'll get notifications about flash sales and access to exclusive offers. Plus, you'll enjoy special offers on select anniversaries from your second purchase.
Keep in mind that higher-level members get access to the most perks.
AutoInvest
When investing in precious metals, auto investing usually isn't an option. Fortunately, APMEX has created an AutoInvest solution. Through AutoInvest, you can make recurring purchases on a set schedule.
The recurring purchase options are available weekly, biweekly, monthly or quarterly. If you want to set the precious metal component of your portfolio to autopilot, APMEX offers a worthwhile opportunity.
Bullion Card
The Bullion Card gives you a unique chance to rack up rewards in the form of precious metals.
Like other rewards cards, you'll earn when you spend with the card. However, unlike other rewards cards, you receive the rewards in the form of points that you can redeem for products like gold or silver through APMEX.
This card kicks things off with an introductory offer of 4% back in gold and silver. After the introductory period ends, you'll earn 1% back in gold and silver. When you first sign up, you can score a welcome bonus of 15,000 points if you spend $1,500.
As you accumulate points, you won't have to worry about redeeming them quickly because they never expire. There is no annual fee to continue using this card, and you'll enjoy 0% APR on purchases for 12 months.
If approved for the Bullion Card, you'll earn Elite status in the APMEX Club immediately. Beyond that, the Premium Visa Signature card comes with plenty of other benefits.
These include:
Travel accident coverage
Lost luggage reimbursement
Roadside assistance
Extended purchase protection

Overall, this card offers excellent perks along with rewards that help you diversify your portfolio.
One Gold
One Gold is an investment platform offered through APMEX. You can buy precious metals quickly through the platform, which is available for iOS and Android mobile devices as well as your desktop.
When you make a purchase through the platform, you'll own digital metals. Although you won't physically get your hands on these metals, the asset is secured elsewhere.
You can buy gold, silver and platinum digitally through the platform.
While you can buy in any quantity at any time, you can also set up AutoInvest to make recurring purchases. You'll get direct ownership of the metal without keeping it in your house.
Precious Metals IRA
The Precious Metals IRA does exactly what it sounds like it would do. It allows you to purchase precious metals for your IRA.
Although not all precious metal products are eligible for purchase through an IRA, this account will help you access a wide range of IRA-eligible products.
If you want to take advantage of this opportunity, the process starts by opening a custodial account. APMEX points investors to several reputable custodians approved by the IRS on their website.
After the custodian IRA account is open, you can fund it. You have the option to add new funds or rollover your funds from an existing IRA or former employer 401(k).
The final step of the process is to purchase IRS-approved products through the account. With APMEX, it's easy to filter your options for IRA-eligible products.
Resources
APMEX provides numerous resources to help investors buy and sell precious metals.
Here are a few of the resources customers can take advantage of:
Custom spot price alerts
Price widget
Knowledge center
Sales tax by state
And more
These offerings can ensure you make the most out of buying and selling on the site.
Secure Storage
The platform provides convenient, cost-effective storage for those who want to safeguard their precious metals. The company owns subsidiary Citadel, which provides storage.
Additionally, storage includes security from Brink's Global Services USA, so you'll know your investments are protected.
When you use APMEX's storage, you can expect the following:
Affordable shipping expenses
Insurance
Management tools
On-demand delivery
Low yearly fees
Independent audits
You can also use Citadel Verified, which offers the benefits of flat fees, a trusted name and easy processes to register as well as use the service.
What Actual APMEX Customers Are Saying
APMEX earned above-average ratings from customer reviews across most platforms, indicating it's a legitimate option if you want to buy or sell precious metals.
Here's a closer look at the rating across review sites:
| | | |
| --- | --- | --- |
| Site | Rating | Number of Reviews |
| Apple App Store | Above Average | 21.7K |
| Google Play | Above Average | 9.46K |
| Better Business Bureau | Above Average | 183 |
| Trustpilot | Below Average | 7.7K |
Here are some APMEX review excerpts from customers:
"Overall good quality coins delivered. Usually very pleased. Free shipping over 500.Only once got pendant with gold coin not set properly so rolled around and they told me to ship it back or fix at jeweler." – Sage G
"I placed my very first order with APMEX and received exactly what I ordered. It was shipped in a very secure container and the contents were secured to prevent any damaged to the coins. Product arrived within the time frame stated." – Dave
"Still waiting on a refund from over a week ago, and I was told specifically, on 3 different occasions that a refund was sent, and have yet to receive." – Adam
"APMEX is VERY slow in fulfilling orders no matter how you pay for it. I placed an order on June 6th for Some Morgan's….[and] I did not receive the order until June 18th. You can't blame this entirely on the USPS." – Mike N
Frequently Asked Questions
Do you still have questions about APMEX? These answers can help you decide if the company is the right option for your precious metal investing needs.
Summary
APMEX offers a comprehensive set of features to build your portfolio of precious metals. As an investor, the ability to tap into a wide range of products in a single place is enticing.
Before jumping into your first purchase, do some homework on which precious metals are the right fit for your investment goals. Doing your research will ensure you choose assets that fit your goals and risk tolerance levels.