Deacon Hayes is a financial expert, speaker, and podcaster. He is the founder of Well Kept Wallet which is a financial education company that provides personal finance resources to people across the world.
Deacon has been featured in many news publications including Yahoo Finance, US News & World Report, Investopedia, CNN Money, and more.
He has helped thousands of people develop a financial game plan so that they can achieve their financial goals in life, and is the author of You Can Retire Early!: Everything You Need to Achieve Financial Independence When You Want It.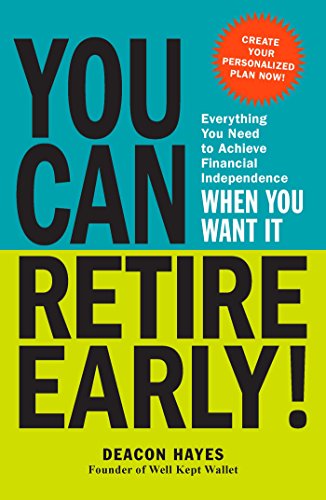 About the book
You Can Retire Early! is the definitive guide to financial independence at any age! Retiring early is not limited to lottery winners or the super rich. In fact, with proper planning, we can all retire at a younger age than we ever dreamed—but only with the right plan.
You will learn practical, concrete steps you can take to start your retirement when you're young enough to thoroughly enjoy it, including:
*Developing a personalized retirement plan
*Maximizing income
*Understanding opportunity cost
*Assessing and reducing debt
*Selecting the right investment vehicles
*Sticking to the plan
The goal of this book is to show you that you can achieve financial independence and enjoy an active, happy, and long retirement.