If you love shopping, then secret shopping may sound like a dream come true. You actually get paid to shop.
Instead of coming out of a store with buyers' remorse, you will feel like it is the best payday ever!
Mystery shopping jobs might be the most fun way to make money. It is also not a difficult way to make money if you enjoy shopping.
The hardest part about mystery shopping is finding a trustworthy company to earn extra money with and to avoid scammers.
Top Mystery Shopping Companies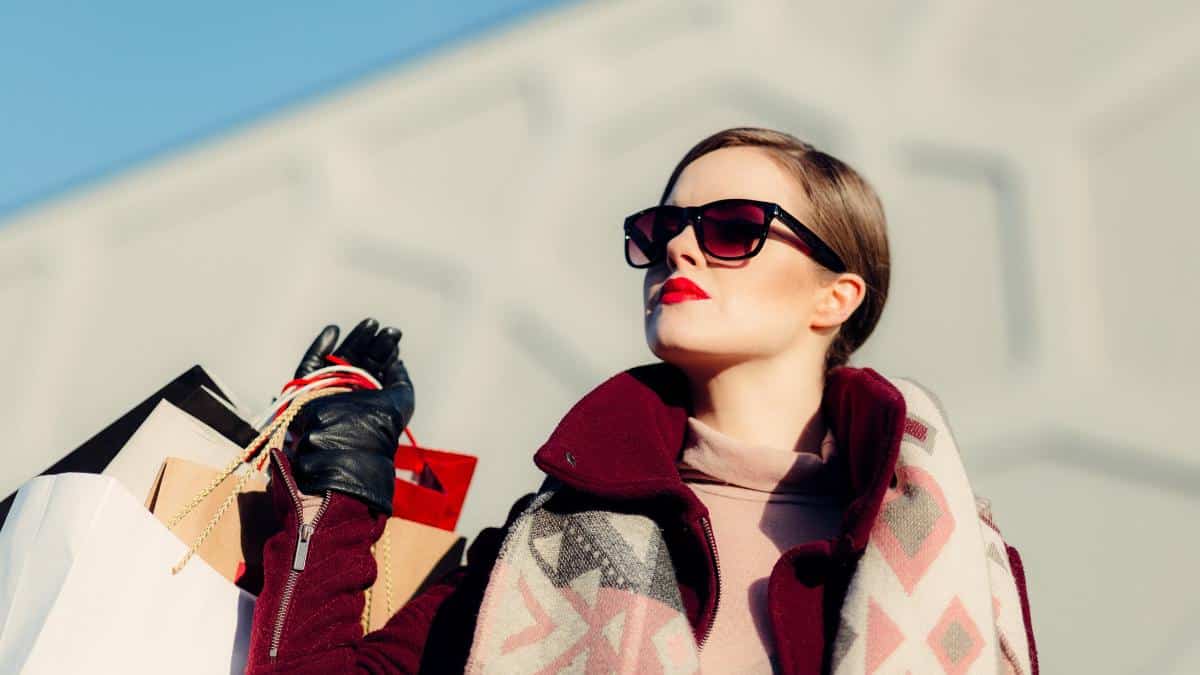 Luckily for you, I have done the research for you! Check out the list below to find the mystery shopper company that best fits your needs!
1. BestMark
BestMark is the largest mystery shopping company and it has an amazing reputation. With a BBB (Better Business Bureau) score of an A+, it is likely you will have a good experience with shopping for this company.
The payment will vary based on the various shops you are able to pick up. Usually, you will receive a flat rate as well as a reimbursement for your purchase.
Make sure to pay attention while shopping because you will have to relay your experience back to BestMark.
You need to be 21 years old with a reliable source of transportation and good communication skills to apply for this job.
Once you get accepted, just log on regularly to find new jobs.
2. Second to None
Second to None opened in 1989 and has earned a good reputation over the years.
They have a variety of different shops available and the pay varies by the shop. You will usually be reimbursed for your purchase, plus a fee.
The company will pay you once a month via PayPal or direct deposit.
You can claim a shop by just logging into your account to check for available shops.
3. Market Force
Market Force has established a good reputation since 1972. Most people really like this company and you can feel comfortable signing up with them.
The amount you are paid will vary by shop. You will get paid once a month via check or direct deposit.
Make sure to follow all of the directions on your shop or they might decide to not pay you!
You will need to be 18 years old with a high school diploma to qualify to be a shopper in this company.
4. GAPbuster
GAPbuster is a worldwide company that has shops in over 105 countries.
The reputation of GAPbuster seems to be more mixed than other companies. However, if you want to work with them, don't let a few bad reviews stop you.
The company has a list of rules that you will have to follow if you decide to work for them.
The rules include:
Concealing your identity
Honoring commitments
Meeting deadlines
Submitting your response the same day at the shop visit
Before you sign up, just make sure you are comfortable with all of the rules.
After you sign up if there is a shop in your area, then GAPbuster will send you an email about it. GAPbuster will pay you once a month via electronic funds transfer.
5. A Customer's Point of View (ACPVIEW)
ACPVIEW started helping businesses create exceptional customer experiences in 1997.
If you want to become a mystery shopper with ACPVIEW, you'll need to have a knack for noticing small details. Having good writing skills is another "must" with ACPVIEW.
To join ACPVIEW, just click the orange "Apply to be a Mystery Shopper" button on their website. Pay differs depending on the job you're assigned. You'll get paid via PayPal.
6. Secret Shopper
Secret Shopper is a newer company, but they seem to have amassed a good reputation so far. They have an app if you prefer to complete shops on your phone instead of on your desktop.
The company will pay you by check on the 20th of the month, every month. The pay ranges between 12 and 25 dollars per shop.
Secret Shopper requires that you be 18 years old and a generally dependable person. If that sounds like you, then give it a try!
7. About Face
About Face has a positive reputation in the mystery shopping industry.
You will sometimes receive emails about a shop, but if you log into the job board you will find all of the available shops.
The typical pay range for About Face shops is 25 to 45 dollars, but the exact amount will vary by shop. You will receive your payment 45 days after the shop via PayPal.
8. Confero
Confero has been around since 1986 and has a very good reputation. They offer a variety of shops spanning a large range of industries.
The pay varies per shop, but you will be paid on the 20th of every month via PayPal.
The company requires you to be 21 years old with decent observation skills. They want people from all of the states in the US.
Once you join, check the job board for available shops.
9. Amusement Advantage
If you love theme amusement parks and fun, then Amusement Advantage is the mystery shop for you!
The only shops available at this company are theme parks and other entertainment facilities. Imagine getting paid to go on a rollercoaster, it would be an amazing day.
The downside of this mystery shopping company is that you might not get paid as well as you would with other mystery shopping companies.
The difference in pay relates to the fact that theme parks are just expensive places to go to.
The amount per shop varies, but it is usually only enough to cover the expenses for 1-2 people. However, if your goal is to enjoy a free (or discounted) day at the theme park then this would be a great fit.
Especially if you are already planning to go to a theme park, you might as well take advantage of this mystery shopping opportunity.
10. Sinclair Customer Metrics
Sinclair Customer Metrics has been around since 1976. Over the years, it has gained a good reputation from mystery shoppers.
It also has an A+ score from the Better Business Bureau which speaks highly of the business.
If you want to sign up with this company, then you will have to agree to some basic rules for your mystery shopping work. The pay varies by shop, but the company will pay you by check 60 days after the shop.
Generally, people seem to like shopping for Sinclair Customer Metrics. Definitely worth a try!
11. Intelli-shop
Intelli-shop offers shops in a variety of industries, including fast food, car maintenance, automotive services and more.
The company usually pays between $5 and $10 per shop, plus they reimburse what you spent at the shop. They pay via PayPal on the 20th of the month after the shop was completed.
You can sign up for shops through their job board, but they will also send you emails about available shops in your area.
12. ATH Power Consulting
ATH Power Consulting offers mystery shopping tasks for the bank and finance industry. They've been in business for the last two decades and have over 500,000 mystery shoppers in the country.
They have over 10,000 mystery shops available each month, and most of the assignments are in well-known banks and financial companies.
You don't need to know a lot about the financial industry to accept their jobs; however, they recommend that you start with a teller or platform shop first, which requires you to either conduct a teller transaction or sit down with a banker and ask questions about a product.
ATH pays twice a month, but you'll wait a while after completing a study. They pay on the 1st or the 15th of the second month after submitting your report. Just ensure you follow all instructions, or it could affect your pay.
13. Pinnacle
Pinnacle Mystery Shopping has been in business for the last 20 years. Like ATH, they focus on banks and financial institutions, allowing mystery shoppers looking for a specific niche to make it easy to find jobs.
Pinnacle makes it easy to navigate their job board, or you can sign up for email alerts each time they post a new job. Pinnacle is somewhat picky about the shoppers they choose, so don't get discouraged if you don't get every job you apply for. As your ratings increase, it gets easier to get jobs.
Pinnacle pays $4 to $75 per job, depending on its complexity, and they pay monthly on the 10th via PayPal.
14. A Closer Look
At A Closer Look, you can get paid to shop, stay in hotels, and do fun things. They offer a wide selection of activities you can do, and you choose which assignments you want, skipping those that aren't right for you.
You can view available jobs on their job board after signing up and accept the jobs you want while skipping those you don't.
A Closer Look makes it easy to try new stores, restaurants, and hotels while getting paid to provide your opinion on their products and services.
15. Quest for Best
Quest for Best offers mystery shopping opportunities throughout the country. You can easily see what jobs are available by clicking on your state but check back often because offers change frequently.
Quest for Best offers a variety of opportunities for mystery shoppers, including restaurants, bowling alleys, or even going to the movies. You can get paid to have fun!
Don't get discouraged if you don't get offers immediately; they have different opportunities throughout the year, so check back often to see what offers you can grab.
16. Shopper's View
Shopper's View offers a variety of tasks for mystery shoppers, including restaurants and stores. You'll enjoy meals or go on a shopping spree and get paid for reporting about your experience.
Pay differs by task. Sometimes it's reimbursement for what you spent to eat or buy a product, and other times it's a flat fee for your service, ranging up to $40. Shopper's View pays via PayPal on the 15th and last day of the month.
The key is to read the shopper's requirements carefully for each job, as they differ by brand and store, and following instructions is paramount to getting paid.
17. iSecretShop
iSecretShop is a platform that allows companies and brands to post their opportunities for secret shoppers. However, they don't pay shoppers directly; each company pays them individually, so it's important to read the fine print to ensure you understand the task.
It's quick to apply, and they have a mobile app to make it easy to check for opportunities while you're out.
18. RBG
RBG has been in business since 1992, serving small and large companies and helping them get the necessary feedback for their businesses.
They work with almost any industry, including restaurants, retail, banking, property management, and other service providers.
It's easy to qualify as a mystery shopper at RBG because they offer many different opportunities. They pay monthly via PayPal or direct deposit.
19. Mercantile Systems
Mercantile Systems offers many opportunities for mystery shoppers, including restaurants, retail, banks, and service providers. You can get to know businesses you've never been to before or be a mystery shopper at your favorite establishments.
It takes only a few minutes to sign up for them, and then you can apply for available jobs individually. Sometimes you'll get approval instantly, and other times you must wait for email approval.
After completing a job and submitting your report, Mercantile Systems pays within 45 days of completion.
20. Elite CXS Group
Elite CXS Group provides some of the best mystery shopping opportunities in the country. You can work from anywhere, whether at home or on vacation, and make quick money. They have jobs you can complete in minutes and others that take longer but pay more.
Elite CXS Group offers jobs that require written reports, as well as those you can do video or audio reports. The jobs include retail establishments, restaurants, hotels, and cellular stores. The job is never the same, and they pay biweekly.
Phone Mystery Shopping
If you are thinking "these shops all sound fine, but it would require me to leave the house," then check out these phone mystery shopping companies.
You don't even have to leave the house to work with these companies. You could even complete these shops without getting out of bed if you really wanted to.
Just call in from anywhere to complete a shop.
Phone shops work very similarly to in-person shops, you will be asked to call a company and find out specific information.
You cannot reveal that you are a mystery shopper. Just like in a normal shop, you will be asked to relay your experience to the company in exchange for payment.
21. Yardi Matrix
Yardi Matrix is a company that will pay you to call various rental properties and find out information about them.
The goal is to make sure that Yardi Matrix has the correct information on that property.
You have to pass a quiz to work here and you should have basic telephone etiquette skills.
Yardi Matrix is different than most mystery shopping companies because it will ask you to be an employee instead of an independent contractor.
This could be good or bad for you depending on your situation.
Basically, this means your taxes will be deducted automatically, instead of you having to keep track of how much money you make over the course of a year. The company is even offering benefits like health and dental insurance.
You will be expected to work for about 10 hours a week and you will be paid about 10 to 11 dollars an hour depending on your efficiency.
22. ARC
ARC is a company that offers both mystery shopping and performance monitoring and analysis. The phone mystery shopping pays between $3.50 and $12 per call.
The company will pay you once a month via direct deposit.
If you apply, then you will receive an invitation to a training meeting before they let you take phone shops.
The number of phone shops you will be able to make just depending on how many they have available. The company will let you know when there are available shops for you.
If you are really great at the phone mystery shopping, then the company might invite you to join the performance monitoring side of the business.
It looks like that work is a better paying gig, which could be great if you want to expand your mystery shopping experience and make a little bit more money.
23. Call Center QA
Call Center QA hires people to perform call auditing and evaluation services on call centers around the country.
The company will ask you to call a company and evaluate the call center based on your experience. After the call, you will have to write up a summary of your experience.
If you want to apply, you will need these skills:
Good listening skills
Attention to detail
Good writing skills
Objectivity
A desire to provide a great evaluation service
If you have a call center background, that is a huge plus but it is not required to be hired.
After you are hired, you will be asked to perform two unpaid test calls before you are allowed to start making calls for money.
You will be contacted by the company if there is work available, but the number of opportunities you receive just varies based on what they have available.
You will get paid 5 dollars per call. One great thing about this company is that they are known for paying extremely fast via PayPal. Sometimes even within 24 hours of your call!
24. iShopFor Ipsos
iShopFor Ipsos will pay you to experience the world's leading brands. As a shopper for iShopFor Ipsos, you'll mystery shop at retail stores, on the phone, via chat features and via emails.
Each task has a different rate of pay, and the pay rates are shared when you're told about potential jobs. You can deny or accept jobs as you wish.
You'll get paid via PayPal for jobs you complete. Terms and conditions regarding payment frequency are shared on the company website.
Avoid Mystery Shopping Scams
A word of caution, if you are going to sign up for any mystery shopping company, then make sure to check that it is not a scam.
One sure sign of a scam is being asked to pay for the privilege to be a mystery shopper or for your bank account information.
A legitimate company would never ask you to pay to work. If you run into that huge red flag, then just move on to a different company that has been proven to be reputable.
Summary
There are plenty of great secret shopping companies out there, so never sign up with one that makes you feel uncomfortable. It is just not worth it if you do not feel okay with working for that company.
Although mystery shopping is an unreliable source of income, it can be a really easy way to earn some extra cash and have a little bit of fun at the same time.
Some easy ways to increase your opportunities are to sign up for multiple companies, always show up if you sign up for a shop and just do a good job!
Any company is more likely to give you work if you are good at the job.