Do you like going to movies? Have you ever wanted to have access to advance screenings of new movies? Believe it or not, it is possible for everyday people like you and me to get free tickets to advance screenings.
This can be an important way to have fun without spending a lot.
Sure, you could stay in and watch movies for free online. But getting out and seeing a movie before its general release is a special kind of thrill — especially if it's free.
You may have thought that advance screening tickets were reserved for media and other big shots, but the truth is that anyone can get them.
We're going to show you a few ways you might be able to get free tickets to many advance movie screenings. Not only will this save you money, but it will allow you to be among the first to see your favorite movies.
How to Get Free Tickets to Advance Screenings
Film studios like to give away these free tickets to advance screenings to get people excited for upcoming movies.

They set up advance screening dates in major cities all around the world in hopes of creating buzz about the picture. Here are some ways you can take advantage of their marketing efforts and score yourself some free movie tickets.
1. Visit Film Production Studio Websites
Film production studios often have information on free advance screening tickets. Some film studio websites might have you enter your ZIP code to find information on advance screenings in your area.
Lionsgate and Sony have this option on specialized websites. Visit the Lionsgate local screenings site and the Sony local screenings site for more information.
Note that not all film production companies have advance screenings coming up at any given time. Their advance screening schedules vary based on movie release dates and other factors.
Check the sites often to be able to catch free ticket offerings before they're all gone.
Warner Bros. Pictures does things a bit differently. When you sign up for a Warner Bros. promotional account by giving them your email address, you get advance notice of upcoming movie releases.
The studio and its partners will send you promotional codes you can use to get tickets for advance screenings.
Check with the websites of other film production companies to find out how you can get free tickets to advance screenings for their upcoming movie releases.
2. Sign Up with Gofobo
Have you heard of Gofobo? It's a website that exists to help you find advance movie screening tickets.
The site is full of great information, such as details about upcoming movie releases. It shares release dates, movie ratings and trailers.
In addition, it has information on advance screenings and how you can get tickets. Not everyone is eligible for tickets through Gofobo.
In order to qualify, you need to sign up for newsletters and email updates. When you do that, you'll get information on how to sign up for their sweepstakes.
Sweepstakes winners get free advance movie screening tickets via email. The Gofobo FAQ page says that some screenings allow for two free passes and others allow for one.
Additionally, the site says it's important to show up to screenings 30 to 60 minutes in advance. Seats are filled on a first come, first served basis.
This means that once the theater is filled, no one else will be admitted, even if they have a free pass. Note: With Gofobo, you may be able to get passes to other events, too, such as concerts.
3. Check Other Advance Screening Sites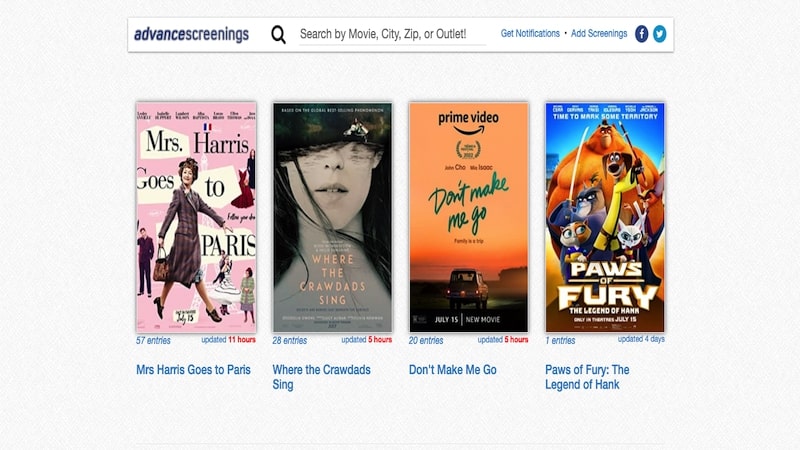 There are other advance screening sites besides Gofobo that work a bit differently. Here is some information regarding other advance screening sites.
Advance Screenings
advancescreenings.com shares information on where you may be able to get tickets for upcoming showings.
For example, they'll share radio and newspaper contests giving out advance screening tickets. When searching on this site, you look via your ZIP code, state or city.
From there, you can find out what movies are having advance screenings in your area soon.
Fandango
Fandango is another example. The popular movie ticket and information site occasionally hosts movie screening events. You need to sign up for Fandango updates in your area in order to be notified about these events.
However, it's free to sign up. By doing so, you can get insider information about upcoming movies, buy movie tickets and earn rewards points.
4. Visit Local Radio Station Websites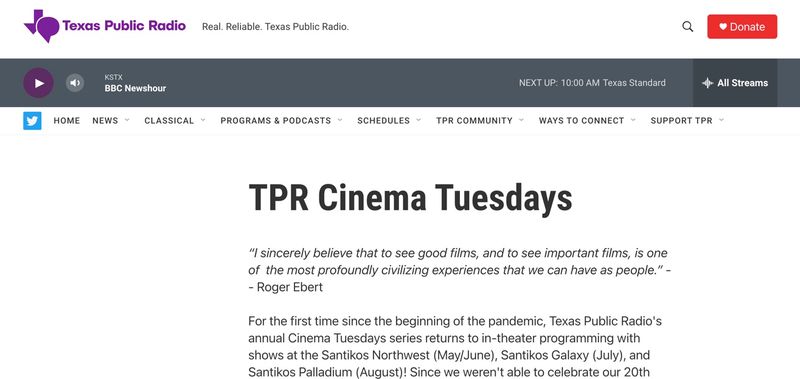 Many times, local radio stations will host movie screening ticket giveaways. You might find information on these giveaways on their websites or hear about the giveaways on various radio shows, such as morning shows.
But probably one of the best ways to hear about these giveaways is to sign up on radio station websites. Many radio stations have free VIP club memberships or email lists.
By signing up to join these memberships and email lists, you may get advance notice about upcoming giveaway events. In addition, these types of memberships and rewards programs often include other types of giveaways, such as concert tickets or sporting events.
Another important note: Radio station VIP memberships and rewards program are typically free.
Hint: On some occasions, you may be able to find similar giveaways on newspaper and TV station websites. For that reason, we suggest checking all local media venues and signing up for any rewards programs.
Doing so will help maximize your chances of being eligible for advance movie screening tickets.
5. Check Entertainment Websites
Another way you could get free tickets to movie screenings is to check entertainment websites. There are two sites we found that give away movie tickets as prizes.
BackstageOL
BackstageOL is an entertainment website that shares information on movies, music, television shows and more. For instance, they also do interviews with actors and musicians.
When we checked the site for this article, it had several contests you could enter for free advance screening ticket giveaways. After you click on the article, you'll get directions on ways to enter the contests for each giveaway.
Most of the giveaways involve taking action on some type of social media account. For instance, you could gain an entry by following BackstageOL on Twitter.
It's important to note that the giveaways were held in varying cities around the U.S. Some contests had screening tickets available for only one city. Alternatively, other contests were giving away screening tickets for several cities.
Check the BackstageOL website for information about each giveaway.
Zay Zay
Zay Zay is another entertainment website that hosts advance screening ticket giveaways. As with BackstageOL, to enter a contest for tickets, you usually have to take some type of social media action.
Each article clearly states what is being given away and how to get entries. For instance, the article will show you which city the free advance screening passes are for.
In addition, it will share the actions you can take to get entries for free tickets. Bonus: This site also shares articles about movies, music, TV shows and more. And it gives away other items, such as movies just released on DVD.
What Else To Know About Movie Screenings
There are a few other things you need to know about advance movie screenings. Here are some tips to make your visit to one more enjoyable.
Arrive to the Movie Screening Early
Companies routinely overbook advance movie screenings in order to avoid having empty seats. Some people will get the tickets but not show up to the movie.
Therefore, companies sell extra tickets to make up for this. For that reason, we suggest showing up at least 30 minutes before showtime.
This will help you have a better chance of getting seats.
Bring ID and Other Required Documentation
In addition to arriving early, it's important that you bring your ID and any other documentation you've gotten, such as ticket confirmation. This will help ensure there are no delays in getting into the screening.
Summary
Yes, you really can get free tickets to advance screenings of upcoming movies. Because film studios know the power of word-of-mouth referrals, they'll share tickets through various outlets to get people talking about films.

Take advantage of theses giveaways to get first screenings of upcoming films. Doing so could be a great way to be among the first to see your favorite movies.

In addition, you could save some serious cash on entertainment costs. This is especially true if you go to movies often. Consider using free advance movie screening tickets as one of many ways to save more money today.