Looking to do fun things at night? But what if you're on a strict budget? Maybe you're saving money to get out of debt or to make a big purchase.
You may not want or be able to spend money on costly entertainment options. However, there are plenty of activities you can do for free — even at night!
Check out this list of fun things you can do for free any evening of the week.
Free Fun Things You Can Do at Night
No matter where you live, you can always find fun things to do for free at night. You may not have all of these options in your town. However, it's safe to say you can do many of them.
Make a list of the free things you can do in your town, starting by taking suggestions off of this list. Then grow your list based on options offered in your city or town.
1. Enjoy a Free Outdoor Concert
Most cities have some venue for free outdoor concerts. Try doing an internet search for "free outdoor concerts near me." You should get results sharing outdoor concerts in your city and surrounding cities and towns as well.
When I searched for free concerts in my area, there were at least a half dozen events that hosted free concerts every week. From Blues and Jazz to Classical, the free music event options are plentiful.
You could also try searching your state's tourism website for information on free outdoor concerts and festivals.
This can be a great idea for a date night if you are trying to save some money.
2. Have a Game Night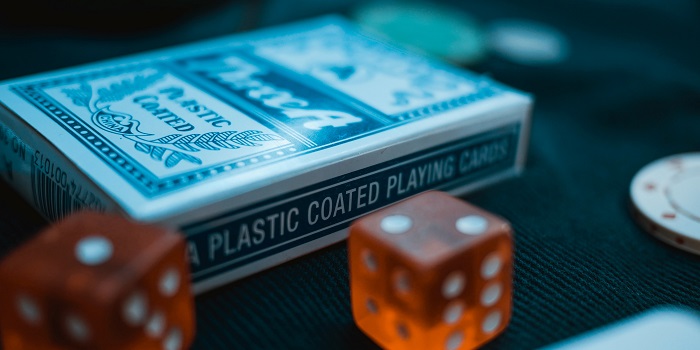 One of our family's favorite things to do is have a family game night. These nights usually include a few extended family members and teams involving semi-fierce competition.
Trivial Pursuit is our game of choice, but there's just about no limit to the types of games you can choose from:
Card games like 500 Rummy
Charades
Scattergories
Codenames
Spontuneous
Escape Room in a Box
And so many other board games. Throw in some food, and you've got a full-fledged party on your hands. We usually do potluck and have everyone bring a little something.
Plus, if you don't want to spend any extra money, work your food contribution into your monthly grocery budget.
3. Have a Backyard Camping Experience
Camping is great, but renting a spot at a state or county campground can get costly. Why not just camp out in your own backyard?
Set up your tent, get some hot dogs and s'mores fixings and enjoy a backyard bonfire while you gaze at the night sky. Then sleep outside as you listen to those great outdoor sounds.
What if you don't have a backyard, or if your yard isn't conducive to outdoor camping? If this is the case, call on a family member or friend who's got a camping-friendly backyard.
Ask them if you can use their yard or see if they want to join you in the fun.
4. Do a Girls Spa Evening
Did you know you can do a spa evening at home using basic items you probably have at home?
Here are some ideas for pampering yourself, your mom, daughters and girlfriends:
Bring your favorite nail polish colors and do manis and pedis
Mix coconut oil and sugar to exfoliate and moisturize your hands, feet or whole body
Do a facial using these homemade facial recipes from Reader's Digest
Have an informal yoga session using YouTube videos
Take turns doing a 20-minute Epsom salt bath
Feel free to search the internet for more at-home spa ideas. You can add in tea, juice and a few light snacks to make your in-house spa day complete.
5. Do a Guys Sports Evening
Don't worry; we haven't forgotten about the guys. While the guys may not be up for doing the spa night, they might prefer an evening of sports.
Hang out at a friend's house who's got the sports package with his cable or satellite package. Or check out these cable TV alternatives if there are no cable or satellite subscribers in your group.
Another thought? How about playing sports? An impromptu tag (or tackle) football game, basketball, or even sports games on your gaming system. Anything that gets you up and around and having some free fun.
Add in some chips and burgers on the grill for a bonus.
6. Movie Night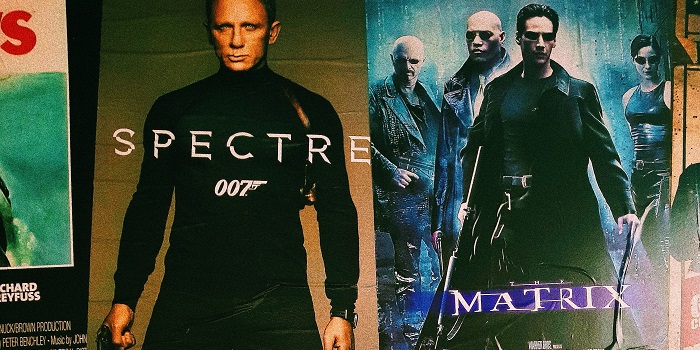 Movie theaters can get expensive – especially if you have a large family. For this reason, my family hosts a lot of movie nights.
Sometimes it's just our immediate family, other times we'll invite a few friends. We'll show the latest movie on DVD that we own or a friend owns.
Or we'll choose from our collection of classic movies such as Lord of the Rings, The Princess Bride, Back to the Future and more. Quiz your crowd and see what they're in the mood for. Maybe they want silly humor, action and adventure, crime drama, or drama, etc.
There are several ways to get Fandango convenience fees waived too.
Cook up some popcorn, dim the lights and create your own theater experience at home for free.
7. Attend (or Host) a Neighborhood Outdoor Movie Event
Another option is to attend – or host – an outdoor movie event. Back when we lived in the city (we're hobby farm owners now), we had neighbors who hosted an annual outdoor movie night.
They had a projector, a large screen that they hung on the back of the garage and a great hill for viewing the movie. They'd send out invitations to all of the neighbors, and they tried to choose movies that fit any audience.
If you're hosting, you can create your outdoor movie event to fit your audience. Have everyone sit on blankets or bring lawn chairs. If you're hosting a large event, encourage attendees to bring snacks for their families.
My former neighbors had an old-fashioned popcorn machine and offered free popcorn to guests.
8. Have a Bonfire
I never tire of backyard bonfires. Sitting by a fire in the comfortable nighttime weather offers the perfect atmosphere for relaxation and conversation.
It's a great way to unwind from a busy day or week, or a great excuse to spend time with loved ones. If you want, you can add in bonfire friendly foods such as s'mores, hot dogs or even bonfire sandwiches.
9. Walk the Downtown Streets and Enjoy the Action
There's nothing like the hustle and bustle of downtown streets at night. It doesn't matter whether you live in a major metropolitan area or a cozy little town, downtown rocks.
The people, the lights, outdoor music, sports games and more. Walk around, window shop and enjoy watching others take in the lights and the action.
10. Earn Some Cash
Do you have some serious financial goals? Or do you just like the thought of using your evenings to bring in some extra cash? Luckily, there are dozens of side hustle ideas you could use to earn money at night.
Some ideas for night time money making endeavors include:
Babysitting or pet care
Get paid for sharing your opinion on Survey Junkie
Test websites
Create an online course and use Teachable to host and market it
Sell your stuff
Rent out a room in your house via Airbnb
Start your own business as a Virtual Assistant
Make money driving for Lyft or Uber
The sky's the limit when it comes to making money during nighttime hours.
11. Create a Goals List
When was the last time you sat down and thought about your short, medium and long-term goals? What is it that you want out of life? Do you want to achieve financial freedom?
Travel the world? Start a new career? Pursue a volunteer opportunity? There's no wrong answer when it comes to your goals. However, many people don't take the time to figure out what their goals are.
Take some time one evening to think about some 1-year, 3-year, 5-year and 10-year goals. Create goals for your finances, your family or friend life, your career, your health and more.
Then create a chart or other visual help to design steps that will help you reach your goals.
12. Organize a Neighborhood Potluck
Why not organize a neighborhood potluck for an evening. You could even do a potluck event on an ongoing regular basis like once a month.
To give the event some pizazz, why not create a theme around the potluck? For instance, a friend of mine does a yearly Meat Lovers Fest.
People bring their most creative meat dishes, and we all eat, socialize and have a blast. The types of dishes people bring to the event never cease to amaze. Grilled, bacon wrapped cream cheese stuffed jalapenos were among the favorites last year.
13. Start on Your Christmas Gift Giving List
There's never a bad time to start making a list of gift-giving ideas for Christmas. Why not start now?
Make a list of all of the people you buy for, and start writing down ideas of what you might want to get them – or what you think they might like.
Starting early on your gift giving list affords you three benefits:
You can start saving for the gifts early
There's a chance you can find some items on sale or clearance
You'll have time to make some homemade items if you wish
14. Binge Watch Your Favorite TV or Movie Series
Do you have a favorite TV show or movie series? How about taking an evening to binge watch it? It's always fun to revisit favorite big (and little) screen gems.
Think about popular series' such as Breaking Bad or The Goldbergs, or movie multiples such as Indiana Jones or Chronicles of Narnia.
You even could invite loved ones to join you and serve up some snacks for extra fun.
If you don't have Netflix, Hulu or Sling TV to watch your favorite shows, see if a friend might have DVD versions you can borrow.
15. Learn a New Skill
Free evenings are the perfect time to learn a new skill! Besides, you can use your new talent to bring some extra cash into your life.
For instance, you could learn about graphic design or website design and start an online business. Or you could learn about SEO, brush up on your writing skills and start your own blog.
Did you know you can have a blog started and running in less than 10 minutes?
Write down a list of skills you'd like to learn solely to know more. Or learn so you can start earning cash with your ability. Then get to work learning how to do it.
16. Learn a New Hobby
Not interested in taking on more work? Why not learn a new hobby? Maybe you've always wanted to learn how to knit or become a master BBQ expert.
Or you could try bird watching, geocaching or rock collecting. Some other hobby ideas include:
Researching your ancestry
Learning to play an instrument
Writing or drawing
Reading books
Learning a new language (check your local library for resources)
Cooking or baking
The hobby ideas that exist are nearly endless. Search for hobby ideas online or revisit your favorite childhood hobbies. It's never too late to start a new hobby!
17. Visit a Friend or Family Member
When I was a kid, it was commonplace to stop over and visit family and friends regularly. We seem to have lost some of that spontaneity these days.
However, that doesn't mean you can't make visiting family or friends a regular practice in your life. Call ahead if you feel like you should, or just stop by and hang out for a while.
18. Create Some Freezer Meals
How about using an evening to put a little organization and time savings into your life? You're going to spend money on groceries anyway. So how about putting freezer meals on your grocery list?
Then spend an evening making large batches of freezer friendly meals and having dinners ready to go. Some ideas for freezer friendly meals include:
Soups and stews
Pasta dishes like lasagna or beef stroganoff
Breakfast meals like breakfast burritos
Meat dishes like Meatloaf or Meatballs (freeze them uncooked)
By stocking up on some freezer meals, you avoid the "There's nothing for dinner" conundrum. Bonus: you can just put something in the freezer or microwave and won't have to actually cook!
19. Get Your Finances In Order
As a personal finance nerd, I can't think of a better way to spend an evening than getting your finances in order. Creating some order in my finances has changed my life in so many ways.
It's brought peace to my life that is hard to explain until you experience it. No more living paycheck to paycheck. No more worrying when unexpected expenses come up.
If you're interested in getting your finances in order, here's a summary of tips:
Start by assessing your situation. Write down your assets, debts, income and monthly expenses.
Make a list of your financial goals. Include everything from debt freedom, to housing to retirement and non-retirement savings.
Create an organized plan for your income. Empower will help you do this for free. They'll help you track your income, spending assets and even your net worth.
Consider spending an evening getting your money in order. I have a feeling you'll be glad you did.
20. Go Reminiscing
Ever think about spending an evening reminiscing? You can do this in your own house by looking at pictures, watching videos or talking about memories.
Or you can reminisce right in your neighborhood or town by walking around and visiting places that hold special memories.
21. Volunteer
How about spending an evening volunteering? It always feels good to help someone in need.
Here are some evening volunteer ideas:
Collect donations and serve a meal to the homeless in your area
Volunteer at a crisis nursery
Spend the evening with someone who is elderly or housebound
Help out at a local hospital that offers volunteer opportunities
Serve dinner at a homeless shelter
Hold a food or clothing drive at your house for local food shelves or other organizations
There are always people and organizations that could use your help. Do an internet search for "volunteer opportunities near me" to find some.
22. Play an Outdoor Game
Here's an idea: gather some friends and play an outdoor game. You could put up a volleyball net and play nighttime volleyball or play basketball at a local park that has lights at night.
Or why not revisit your childhood and play Ghost in the Graveyard or Hide and Seek? Get creative and think up some fun outdoor games to add some adventure to your evenings.
23. Visit a Bookstore
There's almost nothing as relaxing as hanging out at your local bookstore browsing through books. Many stores – especially chain bookstores – are open until 9 or 10 in the evening.
Go and visit, browsing through the offerings to see what kinds of fun stuff you can read at the store. How about reading a book on U.S. History or reading the latest biographical release?
Choose a genre that interests you and spend your evening reading.
24. Check Your City's Community Calendar for Free Events
Most communities publish a community calendar that lists free and paid-for events. Scroll through your community calendar and find free evening events near you. Consider visiting community calendars from nearby cities and towns as well.
You'll likely find a long list of free events you can attend during the evening hours. Just recently, a neighboring community calendar where I live shared an opportunity to attend a free admission night at a local racetrack. See what kinds of free events you can find in your city.
25. Read a Good Book from the Library
Instead of visiting a bookstore, you could always choose to go to a library and check out books to read at home. Plus, libraries have a variety of books on CDs and DVDs you can rent out for free.
Also, most libraries usually have one or two days a week in which they're open during evening hours. Mark those days on your calendar and use them to take advantage of library offerings.
Bonus: Many libraries have free classes and workshops they offer too. Check with your local library for details.
26. Put Together a Puzzle
If you're looking for hours of entertainment, why not put together a large 500-piece or more puzzle? You can put puzzles together alone or with loved ones.
There's something that can be very relaxing about putting together puzzles. Try it and see for yourself.
27. Go for a Walk
If you live in a safe neighborhood, how about going for an evening stroll? Enjoy the cool weather under the moon with chirping frogs and crickets, all while getting some exercise.
Make sure to wear reflective gear when you walk at night so drivers and others can see you. Another idea: Take a nighttime bike ride on local bike paths.
28. Organize a Room
How about using a free evening to get some organizing done? You can organize a room that really needs some spatial help or some small spaces like drawers and cupboards.
Your local library likely has some great books and DVDs on organization help. Or you could search online for websites that share organization tips.
#1 Organizational Tip: A place for everything, and everything in its place. Remember to organize in the way that works best for you and your lifestyle.
For instance, if you like to pay bills at the kitchen table, keep your bill paying supplies in the kitchen, not in the office.
29. Rearrange a Room
Rearranging a room is another way to spice up a free evening. There's something about rearranging the furniture that almost makes it feel as if you've got a new room or house.
Try some different furniture and accessory layouts you rearrange to find your favorite look in each room. Plus, you can do an online search for layout ideas as well.
30. Do Some Decluttering
Decluttering is different from organizing as it involves getting rid of all of that "stuff" you never use. One great tip for decluttering is to make three piles: a throw-away pile, a sell pile and a donate pile.
Hint: You can make some money from your cleaning spree by selling CDs, DVDs and other items to Decluttr.
Summary
Having fun does not have to be expensive. With a little creativity, some friends, and good ideas, your evenings can be a blast.
As you can see, there are lots of things you can do at night without breaking the bank. It's all about getting creative and searching out ideas.