While there are thousands of free apps, a lot of the best apps come with fees. Although app fees are typically not going to blow your budget, they can add up quickly.
You may not want to stop buying apps because they are useful and fun, but you probably want to stop seeing the money disappear every month.
There are ways to download apps for free — apps you'd normally have to pay for. Of course, we are not talking about the illegal methods of downloading content. You have many options for downloading apps free and legally to your phone.
Let's take a look at some of the ways that you can download paid apps for free. After this list, we'll provide some advice for getting free apps.
Ways to Get Paid Android Apps for Free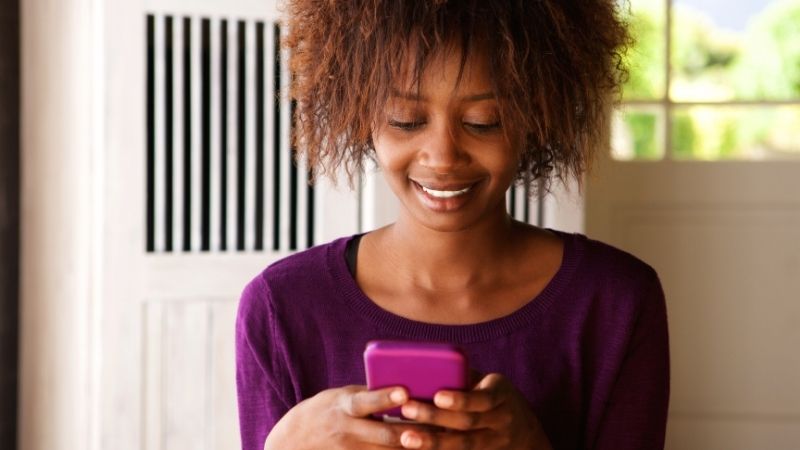 There are millions of Android apps available. It might seem overwhelming to find the free apps, but it doesn't have to be.
The good news is that there are plenty of places to find free Android apps. You just need to know where to look.
1. AppsFree
AppsFree is an Android app that maintains a comprehensive list of apps that are free for a limited time.
It is a great resource for anyone looking for free apps. Instead of scrolling through the store on your own, you can just take a look at the list.
Reviewers in the Google Play Store have given the app 4.5 out of 5 stars. The relatively high rating is an indication that this app may be worth downloading.
One honest user review said, "Does what it says and then some."
The description on the app says it focuses on paid apps that are free for a limited time. The app won't "trick" you into downloading apps that are always free.
You can dismiss categories for apps you're not interested in as well.
Tip: Learn how to get free Google Play credits here!
The app has a personal blacklist as well, where you can send apps you don't want to see ads for again.
It is a worthwhile option for anyone who wants to find paid apps for free. And if you are looking for a fun Google Play app for games and get paid, we recommend Mistplay.
2. myAppFree
myAppFree was originally known as "App of the Day." Although the name has changed, the basic principle has not. You will be able to find free paid apps through this app every single day.
According to the app, some of the daily offerings are not completely free. The company claims that each discounted app will only cost 10 cents.
The fact that you will have to sometimes pay makes the title of the app somewhat misleading. However, many of the offerings will be completely free.
myAppFree curates different selections based on your preferences. According to the Google Play Store, the app is rated as 4 out of 5 stars by users.
3. AppSales
AppSales is an app that keeps track of Android app sales. The developers have a manual review process that ensures the list of discounted and free apps is optimized.
After the developers look through the daily app sales, they highlight only the apps that have the deepest discounts or have gone free.
Another great feature of AppSales is that it allows you to look at the price history of an app. This information will be able to guide your decision to download an app.
You may find the best time to buy the app at the best possible price or a seasonal gone-free trend that you can wait for.
The app also allows you to create a personalized watch list. Through this list, you're able to see all of the discounts and gone-free sales for apps that you really want to buy. Instead of having to look up each app separately, all of the information is in one place.
4. Aptoide
Aptoide is a similar marketplace to GetJar. The site has hundreds, if not thousands, of free app downloads available. The apps are in a range of categories, so it is likely that you can find something worth downloading.
In addition to a large selection of free apps, Aptoide carries many discounted paid apps you might be interested in as well.
5. Google Opinion Rewards
Google Opinion Rewards is a creative way to get Android apps for free. Once you download the app, it will ask you simple questions through the app. As you answer each survey, you will earn up to $1 in Play credit. Over time, these credits can add up.
Eventually, you can use those credits to purchase paid apps. Although this method is not exactly free, it gives you an easy way to earn free apps. The surveys are very simple and shouldn't take more than a few minutes to complete.
The rating of the app on the Play Store is 3.9 of 5 stars. The main complaint seems to be the infrequency of the surveys.
One reviewer of the app had this to say: "I've had this app for almost 3 years. At first, I got a consistent amount of surveys. Sometimes 2-3 a day. But lately, I've been lucky if I get a survey once a month. It was nice while it lasted though.
I was able to use the credit earned to purchase in-game products from other apps. Unfortunately, now it's time to part ways. This app just takes up space now and is collecting dust. Thanks for the fun ride."
You may receive surveys every day, or just once a month. The frequency will just depend on your personal details and the demand for surveys.
Sometimes your location will trigger a survey, so you should leave location tracking on to maximize your chance of receiving a survey.
6. Amazon Appstore
You may not realize it, but Amazon has an app store that is dedicated to Android apps. In an effort to entice people to use Amazon's app store instead of the Google Play store, it offers a free paid app every day.
In order to access the Amazon store, you'll need to download the app directly from the Amazon website. Then you'll need to have an Amazon account to access the store.
If you have difficulty installing the app, you will likely need to adjust the security settings of your device. In the settings menu, choose "unknown sources" and enable that feature.
In other words, you need to verify that you are comfortable with the risks of unknown apps before your phone will allow you to continue. Once you have the Amazon app store installed, you will be able to download one free app per day.
7. Mistplay
Mistplay pays you to play online games. This Android app can be found on the Google Play store and is free to download.
When you open the app, you will find a list of games to play. The more you play, the more points you earn.
Redeem your points for gift cards or for cash rewards; visa gift cards, Amazon gift cards, Xbox gift cards, Google Play, iTunes, Nintendo, PlayStation gift cards, and more.
8. Use the Google Play Return Policy
You may not be ready to buy a paid app without a trial. It can be hard to know whether the features will be useful for you until you actually install the app and use it. One way to deal with this dilemma is to use the Google Play store refund policy.
According to the policy, you can return apps just like unwanted purchases from a regular store. You have to do so within 48 hours of an app purchase. Although there are some restrictions, the policy seems to be very comprehensive.
If you are on the fence about buying a paid Android app, then this is a great way to test the waters. Instead of committing to the purchase, this test run could help you determine whether or not the app is a good fit for you.
Try not to abuse this policy. Only use it if you feel that you actually have a need for the app.
Ways to Get Paid iOS Apps for Free
Apple has sold over a billion iPhones over the course of the past ten years. Needless to say, it is an extremely popular phone.
Because that popularity, many apps have been created. Lots are free, but many of them require a fee.
Check out these methods to download iOS paid apps for free.
9. AppAdvice
AppAdvice will help you find iOS apps for free. It's a resource that filters through the millions of apps available each day in the Apple App Store.
It offers articles on the best apps for certain uses, for instance the best travel apps. It also has information about apps being offered at a discount and paid apps gone free.
The amount of resources available on this website is very impressive. Plus, AppsAdvice is available as a free iOS app itself.
AppAdvice was given 3 out of 5 stars by users. One user that seemed to reflect the feeling of many others had this to say: "I used to love the old version of AppAdvice, the new version seemed to slow the app down.
When you open the app it takes a while to load. Maybe in a future update, they will make it faster to load. I love this app so much and it has the potential to much better than this."
According to some reviewers' comments, the app has recently undergone some changes that caused some bugs. Obviously, these bugs are annoying, but hopefully, AppAdvice will continue to release quality information.
10. iOSnoops
iOSnoops is a website that keeps track of iOS apps that have gone free that day. The website is updated on a daily basis, so you will always have the latest information available. iOSnoops has a variety of ways to check out the free apps of the day.
Through the "Daily App Deals" section, you can see the complete daily list of gone-free apps. However, the list is only updated each morning, which means that apps that become free later in the day are not included.
That's where the "Real-Time App Deals" section comes in handy. It helps you see as soon as an app goes on sale, which means that you will never miss a free (or discounted) app opportunity.
If you have difficulty remembering to check a website in order to see the app deals, then iOSnoops has a solution. The company streams its finds on Twitter, so you can see the deals as you are checking social media.
11. Toucharcade (Formerly AppShopper)
Toucharcade (Formerly AppShopper) is another website where you can find and download free iOS apps. The platform is extensive, with a large number of available apps.
The number available for download each day varies, but you should have around 10 options most days. That is a lot of free apps!
Even though there are a large number of apps, Toucharcade is easy to navigate. You should be able to find something interesting each day. 14. App Store Homepage
Apple regularly runs specials on its apps that allow you to snag paid apps at a steep discount, or completely free.
It is very simple to get one of these deals. You just have to monitor the homepage regularly. Although it is a basic way to get free apps, it is still an effective way to download paid apps for free.
Ways to Get Android and iOS Apps for Free
You may own both types of devices, or have a house divided among iPhones and Android phones. In this case, you may want simple methods that will work for both types of smartphones.
The following option is a good resource for anyone who uses either an iPhone or Android smartphone.
12. Freapp
Freapp offers a free downloadable app every day. In addition, the company also monitors available discounts at both app stores. The discount information is valuable because it means you won't have to check into the Apple or Google Play app stores each day.
The apps and games can be either for Android or iOS, but sometimes they are not compatible with both operating systems.
Freapp has a website, plus Android and iOS apps. With the app, you can receive push notifications about free and discounted apps each day. If you are interested in trying many apps for free, this is a good option.
Advice for Downloading Free Apps
Before you start downloading apps, keep in mind a few words of advice.
Keep Things Legal
Yes, there are many ways to download apps to your smartphone for free. However, lots of them are not legal. It's best to keep things on the legal side.
For instance, when you download apps from illegal sites, you may also unwittingly install malware on your device. Free apps are not worth the potential cost of getting hacked.
Think of all the personal information on your phone that could be compromised if your phone was hacked.
Plus, you don't need to steal potentially hacked apps from the internet when there are many free, legal ways to download apps to your smartphone.
Find Already Free Apps
The Apple App Store and the Google Play Store both have many useful apps that are already offered completely free.
Instead of hunting for a paid app that does the same function, you may want to just find a comparable free app. In some ways, this is the simplest method.
However, you should be aware that many free apps have in-app purchases that drive up the price over time. Before you decide to download an app, check to see if there are any in-app purchases. It may be best to avoid an app with a large number of in-app purchases.
Do Not Download Every Available App
Once you start searching for free apps, you will find that there are many options. Although it may be tempting to download every single app, you should probably avoid the temptation.
Too many free apps will clutter your phone. Plus, they'll take up precious storage space on your phone.
If you're anything like me, you're constantly running out of storage. Use your storage space on things that matter to you, like pictures, not a bloated collection of apps that you don't use.
Free apps are always fun to try out. However, if you know that you probably won't use an app, don't bother to download it.
Remember Why the App is Free
Developers give away their paid apps for free as a way to market their apps. Without the enticement of a free download, there are many apps that you would never consider downloading to your phone.
The developers of the apps are hoping that you will like their app. You may even decide to review it. These reviews are very important to the continued success of an app. Due to this marketing strategy, there will always be new free apps available for you to download legally.
Practice Patience
It is likely that the top apps on your wish list are not on sale today. In fact, they may not go on sale for a while. However, if you are willing to wait for discount, your patience may pay off.
Even popular apps typically go free at some point. If you wait for the right time to download, then you may be able to snag that prized app for free.
In order to capitalize on that gone-free moment, you will need to practice patience. Resisting the impulse to download an app immediately could pay off.
Keep in mind that not every app will become free, though. After a waiting period of your choosing, you may want to just go ahead and purchase the apps on your must-have list.
Summary
As you look for free apps to download, remember that you have many choices. Free is always a good thing, but try to limit your downloads to only apps that interest you.
If you can't find something you like one day, then you may just need to wait until the right app comes along.