Do you remember the old vinyl records? When I was a young kid, vinyl was our only choice. Although 8-track tape recorders started gaining popularity in the U.S. in the mid-sixties, my family didn't own one.
If I wanted to have music to listen to at home, it was off to the store for a vinyl record. Vinyl records came with cool covers usually loaded with great art.
You had to be extra careful not to scratch the vinyl as you used it. A scratch made it certain the music would skip over parts as it played.
These days vinyl records have been largely replaced by CDs and cloud music such as Spotify. However, vinyl records still sell enjoy quite a bit of popularity.
Why Are Vinyl Records Still Popular?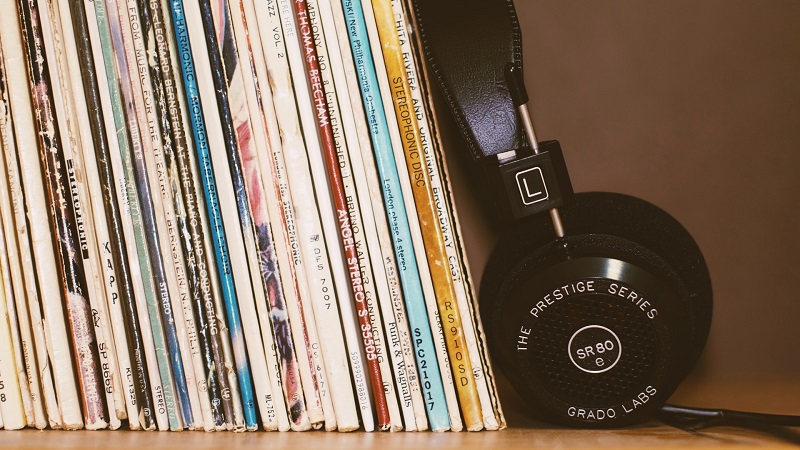 Although vinyl records were decreasing in popularity in the 2000s, they've been making a comeback. According to this Forbes article, vinyl record sales have seen a steady resurgence since 2007.
So what is it that people love about vinyl records? Experts say it's the nostalgia factor. Vinyl records have an audio quality that can only be described as sub-par.
However, there's something oddly attractive about the crackling sound of the vinyl record playing on a turntable.
Some people love the memories it brings back when you slide that vinyl record out of its case, place it on the turntable and gently set the play needle in place. Others love the look of the art that graces vinyl record covers.
Regardless of the reasons, vinyl records have made a comeback. That means you might be able to sell them and make yourself some cash.
Read on to find out how you can sell vinyl records as a serious side hustle opportunity.
Where to Sell Vinyl Records for Cash
There are several avenues you can use to sell vinyl records for cash. I'll talk about your options in this section.
After that, I'll go over what you need to know to get the most money for the albums.
1. Record/Music Stores
One of the best (and fastest) ways to sell your vinyl records is by bringing them to record or music stores near you. Record stores often have collections of used vinyl records for sale.
New vinyl record lovers and long-time collectors trying to build their collection will both buy used from record stores. Expect to get paid a deep discount from what the record stores will sell your used vinyl for.
After all, they're in this thing to make a profit. Check local music/record stores in your area and bring your vinyl in to get offer prices.
2. eBay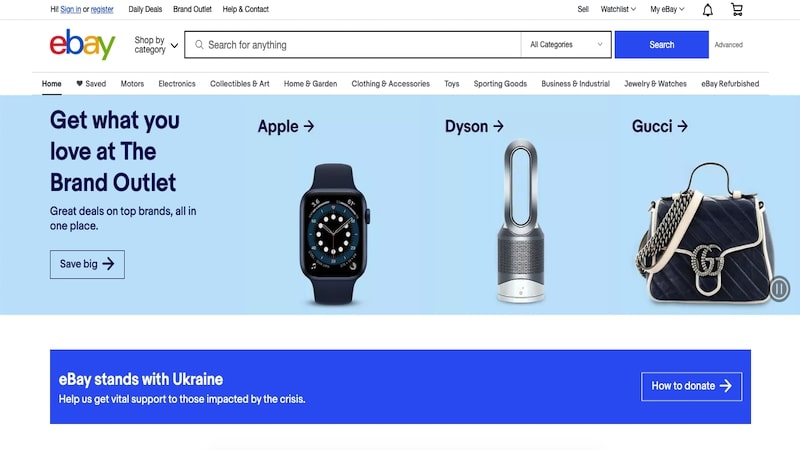 Another popular place to sell vinyl records is on eBay. If you look on eBay, you'll find a wide variety of vinyl records for sale.
eBay might bring you the most money for your vinyl records, depending on how you price them. You'll be selling directly to collectors.
However, some people might want to buy them only to resell them at a higher price. Use eBay's pricing guidelines for sellers to help you price your vinyl albums attractively.
Don't forget to keep shipping costs and selling fees in mind as you price your albums. These types of fees will affect your bottom-line profit.
You could always try listing your albums on other sites like eBay as well. The more exposure the albums get to collectors, the better.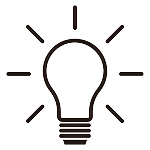 People will typically pay more for a vinyl record with little to no scratches as well as the cover is in excellent condition. So if your record is in better condition than the one that is listed, list yours for more.
3. Discogs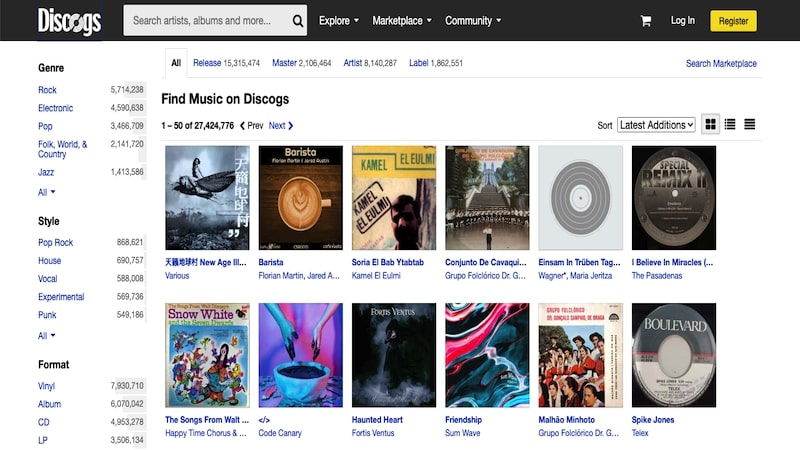 Discogs is an online music marketplace and community started in 2000. You can use it to sell — or to buy — music in several formats.
You can sell vinyl records, CDs, DVDs, cassette tapes and more on Discogs. To sell on Discogs, you need a valid PayPal account.
Once you've created your free account, you can start listing your vinyl on Discogs. When you've entered into an order agreement with a buyer, Discogs will charge you an 8 percent selling fee.
There is a minimum fee of 10 cents and a maximum fee of $150. Discogs helps you determine a selling price by suggesting an automated price. However, you can adjust that suggested price as you see fit.
You'll also need to set your shipping price. Discogs has a massive online music marketplace. This seems to be the place to go to buy and sell vinyl and other music online.
4. Flea Markets
Flea Markets can be a great place to sell vinyl records as well. Also known as swap meets, flea markets are havens for selling used items.
They're also widely known for carrying nostalgic items such as vinyl records and other antiques. With flea markets, you typically set up a table or booth and set the prices on your items.
Traditional flea markets last a few days and move from location to location. Some malls and other shopping meccas will hold permanent flea markets in their halls and empty spaces.
Permanent flea markets are typically managed by an employee. You leave your items there and they collect the money from your sales.
Sites like American Fleas can help you find where there might be an upcoming flea market in your area. You can also do an internet search for flea markets near you to find markets where you can sell your vinyl.
Bring anything else you want to sell to your flea market booth, too. The more variety you have available, the more people you can get to stop at your booth to look at your vinyl collection.
5. Used Bookstores
Used bookstores can be a great place to sell your vinyl records, too. Stores like Half Price Books often buy vinyl so they can resell it.
Note that you won't make as much money on your vinyl when you sell it to a store that's going to resell it. As with music stores, bookstores will give you far less for your albums so they can resell it at a fair price.
The trade-off is that when you sell to a bookstore or music store, you go in, get your money and leave. No listing your items, waiting for a sale and coordinating shipments.
6. CDandLP.com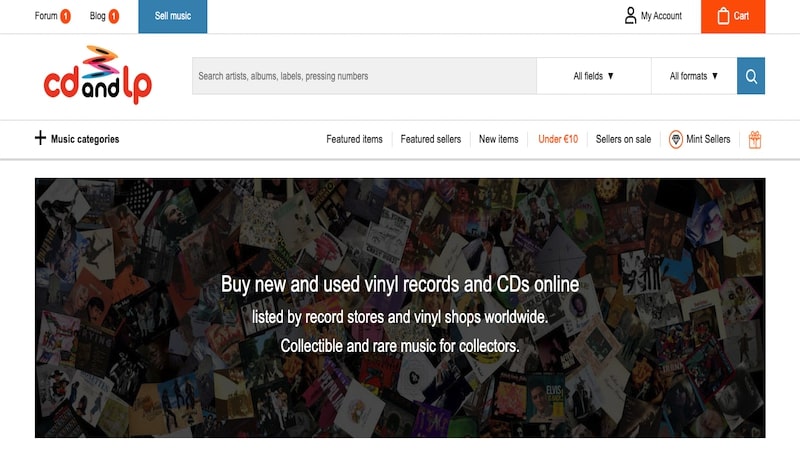 CDandLP.com is another online marketplace for used music. It's been around since 2001 — almost as long as Discogs.
You set the price and the shipping fee amount when you sell on CDandLP.com. They do have suggested and automated pricing, but you're not required to use it.
The fee you'll pay when selling on this site (listing is free) varies. It's determined based on the amount of the sale you make.
You'll pay between 5 percent and 15 percent of the sale price of each transaction. See the website for more information on fees.
The fee structure for this site seems a little less favorable for sellers than Discogs does. However, it's still a popular site people use to sell vinyl records.
These are six of the most popular ways to sell vinyl records for cash. Next, let's talk about how to maximize your profit when selling vinyl records.
7. Half Price Books
Selling vinyl records for cash at Half Price Books is a relatively straightforward process. First, gather the records you want to sell and make sure they are in good condition, including having the artwork and liner notes. Next, find the nearest Half Price Books store and contact them to see if they are currently accepting vinyl records for resale.
If they allow, make an appointment to bring in your records for evaluation. During the appointment, a buyer will review your records and make you an offer based on their condition and current demand.
If you accept the offer, you will be paid in cash or store credit. Keep in mind that Half Price Books typically only buys records that are in good condition and have current demand, so they may not make offers on records that are damaged or not popular with collectors.
Overall, selling vinyl records at Half Price Books is a convenient way to get cash for your records, whether you're looking to sell a few select albums or a larger collection.
8. Facebook Marketplace
Selling vinyl records on Facebook Marketplace can be a great way to earn some extra cash while decluttering your home and sharing your love of music with others. Here are some tips for selling vinyl records on Facebook Marketplace:
Take clear, well-lit photos of the records you want to sell. Make sure to include any noticeable scratches or imperfections.
Write a detailed description of the record, including the artist, title, label, and any relevant information about the condition of the record and its cover.
Set a fair price for the record based on its condition and rarity. You can use online price guides or search for similar records on Facebook Marketplace to get an idea of what others are selling them for.
Be responsive to inquiries from potential buyers and be willing to negotiate if necessary.
Ship the record safely and securely to the buyer, or arrange for a local pickup if possible.
By following these tips, you can successfully sell your vinyl records on Facebook Marketplace and turn your love of music into cash.
9. DJ Records USA
If you're looking to sell your vinyl records for cash, DJ Records USA is a website that may be able to help. Here's a review of the process for selling your records through DJ Records USA:
Start by creating an account on the website and filling out the required information.
Use the "Sell Records" tool to list the records you want to sell. You'll need to provide information such as the artist, title, and label, as well as the condition of the record and its cover.
DJ Records USA will review your submission and provide you with an offer based on the information you provided. If you accept the offer, you'll be given instructions for shipping the records to the company.
DJ Records USA will pay for the shipping costs, and once they receive your records, they will inspect them and confirm the offer. If everything checks out, they will send you payment via check or PayPal.
Overall, DJ Records USA is a convenient option for selling your vinyl records for cash. The process is simple and straightforward, and the company pays for shipping costs. Just be sure to accurately describe the condition of your records to ensure that you receive a fair offer.
10. Casshforrecords.com
Cashforrecords.com is a great place to sell your vinyl records for cash. The process is simple and straightforward. First, you will need to create an account on the website and provide some basic information about yourself.
Then, you can start listing your records for sale. Be sure to include detailed information about each record, including the artist, title, condition, and any special features or editions. You can also upload photos to help buyers get a better idea of what they are purchasing.
Once you have listed your records for sale, potential buyers will be able to browse and make offers on your items. You can accept or decline offers as you see fit. When you receive an offer that you are happy with, you can arrange for the buyer to purchase the record and pay you in cash.
Cashforrecords.com is a convenient and easy way to sell your vinyl records for cash. Just be sure to accurately describe your records and set a fair price, and you should have no problem finding buyers.
Tips For Selling Vinyl Records
Before you enter the market of selling vinyl records, there are some things you need to know. Selling vinyl records can be an intricate process. Here are some tips for making the most profit when selling vinyl records.
Educate Yourself on Vinyl Records
Knowing your business is key to success in any business. Start researching about vinyl records. Learn the ins and outs of the vinyl record world.
There are many online articles that can help you immerse yourself into the world of vinyl records.
Know What You're Selling
It's important to know what you're selling — and what you want to sell — before you use selling vinyl as a regular side hustle. Buyers and online websites will want to know certain details about what you're selling. Here are some things to know before you sell.
Condition Matters
Condition is highly important in the world of vinyl records. Obviously, new vinyls still in the shrinkwrap are ideal. These new-in-the-box items will get you the most money if you price them right.
The vinyl record industry has a list of condition codes you can learn and use when selling records. For example, CDandLP.com has a list of condition codes and how to identify where an album belongs. Here are some examples from that list:
S = Sealed: The album has never left its original packaging
M = Mint: The plastic wrap may have been removed, but the album is still in perfect condition
NM = Near Mint: For example, the record might have a slight scuff, but it doesn't impact play quality
E = Excellent: The record shows some signs of being played, but with very little impact on sound quality
VG+ = Very Good Plus: There is some minimal impact on sound quality, but it's probably not noticeable to the average listener.
And so on down the line the ratings go. Ratings on condition will help you sell your albums faster, as collectors and aficionados will know exactly what you're offering.
Obviously, the worse the condition of the item, the less you can expect to get when you sell. Keep this in mind if you are shopping for albums you want to resell, too.
Rarity Matters
Rarity is another factor when selling vinyl records. The more rare an album is, the higher the price you can expect to get.
For instance, Rarerecords.net has a list of what they say are the most valuable vinyl records on the market. Part of what makes them valuable is their rarity.
At the top of their list is an album by the Beatles called "The Beatles: Yesterday and Today." A sealed stereo version of the album sold for $125,000 in 2016.
The site says that there are likely less than 10 sealed stereo versions of the album in existence. This accounts for the high price it fetched in 2016. If you happen to own one of the suspected 10 or fewer sealed copies in existence — or come across one for cheap at a garage sale — you've just hit the side hustle jackpot.
However, if you own a popular album with more suspected copies in circulation, you'll get far less for it. Let's take one of my favorite bands, Boston, for example.
Boston's first album, titled simply "Boston," was first released in August of 1976. Today it's still the second-highest grossing debut album in the United States. Its sales are reportedly surpassed only by album sales for Guns 'N' Roses "Appetite for Destruction."
However, copies of the Boston album are selling for "only" $250–$399 on eBay. And while you'll make a nice profit if you come across a sealed copy of this album, you won't make a "pay off my mortgage" profit.
Rarity matters, so check eBay and other sites before you spend money to purchase an album based on its perceived rarity.
Mono vs. Stereo
Do you know the difference between mono albums and stereo albums? Mono albums have all song components coming out of both speakers. Stereo albums have some song components coming out of one side, and others coming out of the other. For instance, you might hear lyrics out of the right speaker and piano out of the left.
Mono vs. stereo is an important distinction for some people who are buying vinyl records. To some buyers, mono albums hold a bit more nostalgia than stereo albums. Either way, buyers often want to know which type of album you're selling: mono or stereo.
Original Pressings vs. Reissues
Original pressings are albums that were released with the original batch. Older vinyl albums usually have a lower number of original pressings and are often more valuable.
Reissues are re-releases of an older vinyl album. These reissues are typically less valuable than original pressings.
Sites such as VinylVirgin help you determine whether an album is an original pressing or a reissue.
Know Where to Buy
Buying vinyl records at a price that will net you a profit is important. You may find your best deals at garage and estate sales, flea markets or on Craigslist or similar sites.
Many people looking to sell old vinyl records aren't interested in the details of profitability. Instead, they simply want the albums gone and to make a bit of cash in the process.
Don't be afraid to reach out and ask around either. Put a note out on Facebook that you're looking to buy old vinyl albums. Ask if anyone has a collection they want to sell.
You could look at antique shops, too. However, most sellers at antique shops know the value of the albums they're selling.
Know What to Pay
Knowing what to pay when you search out records to buy is important, too. Use sites like Discogs and CDandLP.com to find out what they're selling albums for.
eBay can be a good reference site too, although some sellers have their prices over-inflated. Do some research before you buy, and offer a price that's sure to make you a profit.
Know Where to Sell
Knowing where to sell is important, too. Selling to record stores and resale sites like Discogs will definitely fetch you less money. The convenience factor is high, but the profit will likely be low.
On the other hand, selling on sites like eBay will reach a broader audience. And that audience will include your average collector and vinyl album buff.
When selling directly to an individual who wants to keep an album, you could find a buyer sucked in by nostalgia. Or a buyer who simply knows what they want for their collection.
They'll likely be willing to pay a higher price than you'll get from a resale store or site. You will probably have to wait longer for a buyer when selling direct, but you'll make more money, too.
Summary
Selling vinyl records can be a profitable side hustle. As with any business or side hustle, you'll need to do some work to get started.
You'll need to educate yourself on pricing, condition, and the other factors listed above. In addition, you'll need to work to find vinyl records to buy at a low price.
You'll need to work and test out the best selling venues. Additionally, you'll need to be patient as you wait for buyers. There will be some tests — and some fails — as you buy in order to resell.
You may find out you paid far more for an album than you can sell it for. This is all a part of creating a lucrative side hustle.
However, if you have a passion for music and can learn to spot a good deal, this could be the side hustle for you.