Buying collectibles is a popular way to invest in items that you can sell for a profit later on. However, finding the best products and avoiding scams can be difficult if you don't use a trusted platform.
StockX helps solve these issues. The site lets you buy and sell valuables such as sneakers, watches, trading cards and more.
This StockX review can help you learn about the platform and how it may make it easier to invest in alternative assets.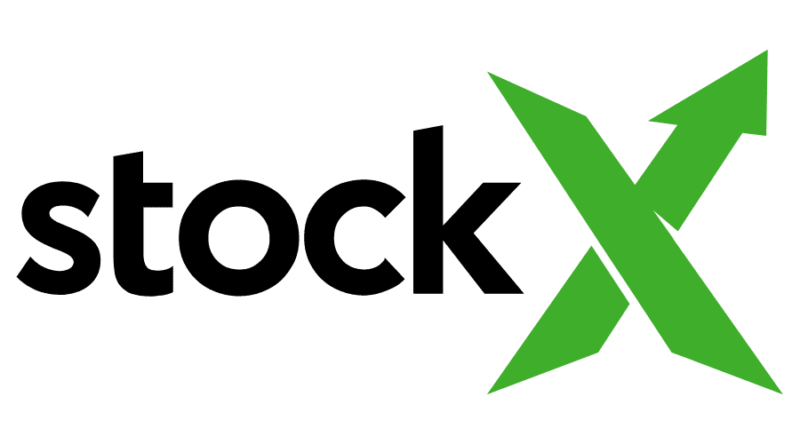 Summary
StockX lets you buy or sell sneakers, luxury fashion items and various collectibles. All items are brand new and pass an authenticity inspection. Buyers and seller fees can also be somewhat expensive.
Pros
Buy or sell collectibles
Authenticity inspection
Fixed price or auction listings
Cons
No refunds or exchanges
Potentially high fees
Must ship sold items in 2 days
What is StockX?
StockX is an online platform to buy and sell merchandise that collectors value.
Originally, the website began as a marketplace for sneakers. Now, it lets you trade other collectible items.
It's open to buyers and sellers in many countries across the world and bills itself as "the stock market of things."
You can buy or sell these items on StockX:
Sneakers: Air Jordan, Yeezy, Adidas, Nike, etc.
Streetwear: Travis Scott, Supreme, Off-White, etc.
Collectibles: Legos, Hot Wheels, KAWS, Bearbrick, etc.
Trading cards: Sports, RPG and Pokemon
Electronics: Video games, consoles and accessories
Handbags: Louis Vuitton, Gucci, Chanel, Prada, etc.
Watches: Rolex, Seiko, Casio, etc.
The site lets you see the most recent purchase prices for a variety of physical products.
Since the collectibles industry is overrun with scams and fake items, StockX authenticates every product. This gives buyers peace of mind websites like eBay may not provide.
Making expensive purchases is a stress-free experience thanks to the platform's authentication guarantee.
Being able to buy from international sellers also means you can purchase hard-to-find items that domestic stores might not have in stock.
Who is StockX For?
You should consider StockX if you want to use a platform specializing in sneakers and collectibles from many pop culture, sports, and fashion niches.
Buyers may appreciate this site because of the 100% authenticity guarantee that helps them avoid counterfeit items and find rare sneakers. You can also add other high-value items to your collection.
Sellers can have an easier time selling the products that the StockX platform focuses on. Being able to create auction-style or fixed price listings can attract buyers and secure a better selling price.
Investors looking for alternative assets or wanting to flip items may allocate a small portion of their portfolio to physical items. StockX can assist with this.
If you're familiar with popular brands and are comfortable shipping collectible merchandise, StockX can help you earn a profit.
Is StockX Legit?
Yes, StockX is a legit company that has been around since 2015. They are best known as a marketplace to buy or sell deadstock sneakers, luxury fashion, and other collectibles.
The company inspects each sold item for authenticity and condition quality.
How Does StockX Work?
Here is a closer look at how the buying and selling process works on StockX. It's possible to find a great deal and also make money by downsizing your product portfolio.
For Buyers
When buying items on StockX, you can browse the online listings and view stock photos. It's important to note that you don't need to upload pictures for potential sellers to view like other marketplaces require.
This is the step-by-step buying process:
Browse product listings online
Pay for your purchase
The seller ships the item to StockX for authentication
StockX mails you the item
The entire purchase process is anonymous. You don't see the seller's name or previous buyer reviews, nor does the seller see your personal information or leave a rating if you buy their item.
When you're ready to buy, you pay for the purchase and receive your order within 12 business days.
Unfortunately, returns and exchanges are unavailable since all purchases are final. You will need to sell your unwanted items to recover your purchase costs.
Buyer Research Tools
When browsing items, there are several ways you can research the purchase price to decide if you're getting a good deal.
Some of the product research options include:
Stock photo: View a 360-degree view of your potential purchase
Product details: The original product release date and suggested price
Price history: The historical price and sales history
12-month historical: The 12-month price range, sales and average price
You can also search for items using pricing filters to look for potential discounts and the most popular items.
The search filters include:
Featured: Items that StockX lists first
Most popular: Products with the most sales in the last 72 hours
New lowest asks: New product listings with the lowest "Buy Now" price
New highest bids: Products with the highest auction bid prices
Average sales price: Average sales price for the last 12 months
Total sold: Total number of sales by product for the past 12 months
Volatility: Which products have the most or least volatile price changes
Price premium: Items selling for more than the original selling price
Last sale: Last selling price by item
Release date: Product launch date
Bid or Buy
When buyers are ready to purchase an item, StockX gives them two options to select the purchase price.
These options include:
Buy now: Purchase the item for the current lowest Ask price
Place bid: Place an auction bid for less than the current Ask price
Placing a bid is similar to submitting a limit order on an investing app. Instead of buying something at the current market price, you're willing to wait for a seller to accept a lower price.
You don't decide which seller to buy from. There are likely multiple sellers for the same item, and the one accepting your purchase price gets the sale.
In addition to the item's sales price, buyers also pay a processing and shipping fee. You will see the potential fees when you're ready to make a purchase.
Tip: You can get cash back on StockX purchases when shopping with Rakuten.
Authentication
Before receiving your item, the seller first ships it to StockX for authentication and quality control. Each item must be in deadstock condition.
For example, a deadstock sneaker meets these conditions:
Brand new
Unworn
Authentic
Includes the original box
Not a second-run product
The platform claims they have a 99.95% accuracy rate with authenticating items. If a purchase doesn't pass the inspection, the buyer receives a refund.
Your item will be intact and defect-free. However, the original packaging may have some minor cosmetic damage.
Additionally, StockX doesn't guarantee sneakers will include laces and other accessories.
Receive Items
You will receive your items directly from the StockX authentication facility. The total inspection and shipping process takes up to 12 business days for most orders.
StockX states most buyers receive their items sooner than 12 days. Sellers must ship the sold item within two days, and the authentication process takes up to two days unless an additional inspection is necessary.
For Sellers
You can easily start selling your eligible items without paying a listing fee.
Sign Up and Sell
The first step is clicking the "Sell" button on the StockX homepage or mobile app. It's free to create an account and list items.
You only pay fees when you make a sale.
Create a Listing
You can type your product name into the search bar. After you find the item, you can see the current selling price. This is the highest open bid price from a prospective buyer.
There are two different pricing options:
Sell Now: The highest open bid price from a prospective buyer
Ask price: Your desired selling price
Agreeing to the Sell Now price can be a good option if you want to make a quick sale. However, you can also list an Ask price if you're willing to wait for a buyer to pay more than the highest open bid.
It's possible to sell multiple quantities of the same item. Your listing can remain active for up to 60 days at your designation asking price.
The minimum selling price is $25.
You will also see your selling fees at the selling price you choose. The fees include a transaction fee and payment processing charge.
The StockX online FAQs list the product and condition guidelines that describe which products are eligible for selling.
Ship the Item
When your item sells, you receive a free shipping label to mail your product to an authenticator.
Most orders ship via UPS. You can drop your item off at a local UPS store or schedule a pickup.
You must ship your product within two business days to avoid a cancellation penalty. This penalty also applies if your item doesn't pass inspection.
Get Paid
You will receive payment one day after passing the authentication inspection.
Your payment options include:
PayPal
Bank transfer
Venmo (United States only)
Debit card (United States only)
StockX Fees
Several platform fees apply to sellers and buyers. These are similar to other online websites for collectibles.
Keep in mind that there may be some variation in the fees depending on your country of residence.
Buyers
There are a few fees that buyers can expect to pay when making a purchase.
These fees include:
Processing fee: Varies (usually between 3% and 5%)
Shipping fee: $13.95 for most items
Sales tax: Varies
The processing fee covers the preparation and verification charges. The fee amount depends on where you live and the item you're buying.
Shipping charges are based on your geographic location and the item you purchase.
Here are the shipping rates if you live in the continental 48 United States:
$13.95: Sneakers, streetwear, handbags, watches and electronics
$10: Boxes and lots of trading cards
$5: Individual trading cards
If you live in Alaska or Hawaii, the shipping fee is $25 per order.
Your shipping charges can be higher for some items or if the seller lives overseas.
Sellers
Sellers should be ready to incur a few fees as well.
Here are the StockX seller fees:
Transaction fee: 10%
Payment processing: 3%
Shipping fee: $0 (for United States residents)
Cancellation fee: $15 or 15% of the sales price (whichever is higher)
Most international sellers will also pay a shipping fee. Canada, Mexico, Germany and the United Kingdom offer free seller shipping.
The platform withholds these fees from your item's selling price.
There is a loyalty club for frequent sellers that can reduce transaction fees to 8%. You can even reduce your fee to 9.5% by making at least three sales or selling at least $500 in merchandise in a calendar quarter.
It's important to note that you only pay the cancellation fee if you don't mail your item by the shipping deadline or the item doesn't pass inspection.
FAQs
Here are some questions about using StockX to buy or sell collectibles and luxury items.
What customer service options does StockX offer?
Live chat support is available to United States and United Kingdom customers from 9 a.m. to 9 p.m. Eastern Monday through Friday and from 10 a.m. to 6 p.m. Eastern on Saturdays and Sundays.

You can also send an email or browse the online knowledge library. Most email questions receive a response within 24 hours on normal business days.
Is StockX safe?
It can be safer to buy or sell valuables on StockX as opposed to other platforms because they authenticate and inspect each item. This process protects buyers from purchasing fake items.

Not being able to make returns or exchanges is a notable downside for buyers.
Furthermore, sellers will not encounter chargebacks after their item passes the StockX inspection.
Is StockX worth it?
The platform is one of the best online options for buyers to add to their collection of verified fashion and merchandise collectibles.

Sellers can also have an easier time selling their items with collectible value as buyers know that StockX authenticates the item.

The research tools are useful in helping buyers and sellers find the best price if they want to invest in alternative assets for portfolio diversification.

Whether you buy or sell, you must decide if the fees fit within your budget. Buyers who want to purchase popular items may also pay a high premium if they don't wait for prices to stabilize.
StockX Reviews
Before you try StockX, don't miss what other users have to say about the platform.
Trustpilot
StockX earned 3.7 out of 5 stars on Trustpilot.
Users with positive reviews mentioned that StockX is reliable and trustworthy. Those who left negative reviews reported issues with customer service.
Apple App Store
With over 215K reviews, StockX received 4.6 out of 5 stars in the Apple App Store.
While the vast majority of the Apple App Store reviews were positive, there were some complaints about customer service and fraud.
Google Play
StockX earned 4.5 out of 5 stars on Google Play with over 52K reviews.
Most users left highly positive reviews. However, those who had a bad experience with StockX mentioned slow shipping speeds and issues with customer service.
Summary
StockX can reduce the possibility of scams when buying collectibles online.
Sellers may also have an easier time selling because buyers may trust this platform more than other online marketplaces that don't offer authentication guarantees.
If you want to invest in alternative assets, buy collectibles or make money on the side, StockX is worth checking out.