Most credit repair companies offer many of the same services.
They tend to specialize in helping you remove inaccurate or unfair items from your credit reports, and will do the work of challenging credit bureaus and creditors.
Some will even try to remove items such as bankruptcies and defaults if enough time has passed.
Keep in mind that you can do all of this work on your own for no charge. But if you want to save yourself the time and hassle, a credit repair company might be a good option.
Top Credit Repair Companies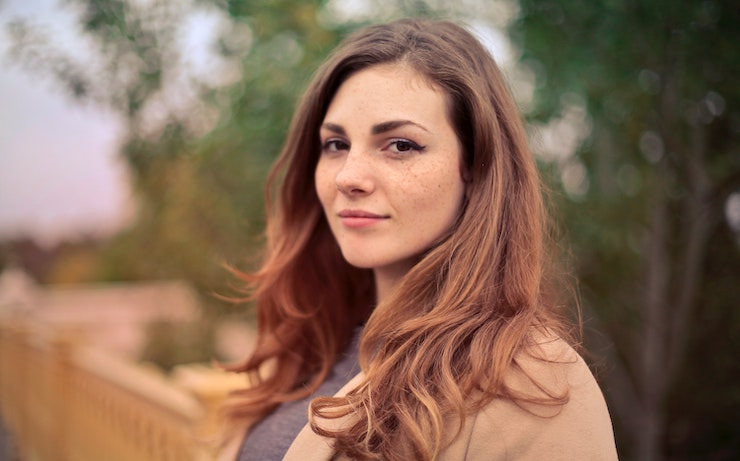 Any reputable credit repair company should be well-versed in the details of the Fair Credit Reporting Act.
The FCRA protects consumers from companies that cause inaccurate negative information to be added to their credit reports willfully or through negligence.
It's important to know that you should be cautious before handing your money over to any company that promises a quick fix of your credit.
This is because not all credit repair companies are necessarily trustworthy. For that reason, it's important to do your homework before signing up with a credit repair company.
Here's a look at some of the more widely used companies in the credit repair space.
1. The Credit Pros
The Credit Pros offers a free consultation and a guarantee that they won't promise more than they can deliver.
The company works to help you find the most damaging–and the most helpful–items on your credit report.
They offer four different programs you can choose from to help you analyze, protect, and repair your credit.
Credit Sentry. $19 down, $19 per month. Provides regular credit reports, credit monitoring, and credit scores. Also provides Social Security number monitoring and address change monitoring. No help with actual credit repair on this plan.
Money Management. $119 down, $69 per month. Provides all features of the Credit Sentry plan. Also provides access to the Cash Rules budgeting system, debt reduction system, and includes debt validation letters to creditors. TCP Legal Network access is included as well.
Prosperity Package. $119 down, $119 per month. This package includes everything the Money Management package includes plus access to SlashRX which helps you save up to 80% on prescription medications.
Success Package. $149 down, $149 per month. This package offers everything the Prosperity Package offers, plus a National Credit Direct membership.
One thing to know about The Credit Pros is that they don't just offer credit repair. Instead, they help you work a program to get more financially fit as a whole.
Along with writing Cease and Desist letters, dispute letters and more, they can help you devise a plan to get out of debt and stay out.
Pros
Operated by legal experts
Four tiers of service
Optional debt reduction program
Free consultation
In business since 2009
Cons
Basic package offers minimal credit repair help
Limited customer service hours
Vague guarantee
Some programs are quite costly
Final Take
The Credit Pros does a good job of making it clear that there are no guarantees in the credit repair business. In other words, sometimes you simply need to live with your credit mistakes.
They also over a nice variety of programs for clients and are clear that there are no one-size-fits-all answers to credit repair.
Finally, their all-encompassing approach to helping clients fix their credit and then get out of debt is refreshing. However, their higher-end programs are expensive.
2. Lexington Law
Lexington Law operates in every U.S. state except Oregon and North Carolina. The firm specializes in analyzing credit reports for incorrect or misleading information.
If they find inaccurate information, they challenge the credit bureaus and creditors until such information is removed.
While Lexington Law specializes in credit repair, it also handles cases related to family law, criminal law and civil litigation. Based in North Salt Lake, Utah, it has 24 attorneys in 19 states.
Lexington Law makes no guarantees, but it claims it removed 10 million items from client credit reports in 2017.
A 2014 study of its past clients saw the removal of an average of 10.4 items in four months across the three credit reports.
Besides the website, Lexington Law has a dedicated mobile app.
Lexington offers three service tiers:
Concord Standard. $89.95 per month. Lexington will review your credit reports to ensure you're being presented accurately. It will communicate with creditors and the credit bureaus regarding any incorrect information.
Concord Premier. $109.95 per month. The same services as above, plus credit monitoring and alerts, monthly analysis of your credit score, and access to InquiryAssist to address report inquiries that damage credit.
PremierPlus. $129.85 per month. All of the services of Standard and Premier, plus a FICO score from TransUnion, real-time fraud alerts, and a personal finance manager tool.
With all three services, you are billed between five and 15 days after signing up. Service is month-to-month, and you can cancel at any time.
Before signing on with Lexington Law, you can contact them to receive a free credit consultation.
In addition, you'll get a free TransUnion credit report summary and a free credit report review with some recommended solutions.
Pros
28 years of experience
Operated by legal experts
Three tiers of service
Free consultation
Cons
More expensive than some competitors
Initial fee of $99.
Credit monitoring and alerts require purchase of a higher tier
Not available in two states
Discount for couples is not as high as some competitors' discounts
Final Take
Lexington Law has one of the best reputations among credit repair companies. You can take comfort in the company's staff of experienced lawyers.
They offer just about every service you might need to clean up problems with your credit reports.
Lexington's offering of three tiers is a nice characteristic, as not everyone may need every service. However, if you're price-conscious, you may save money by going to a competitor.
3. CreditRepair.com
Creditrepair.com is one of the most popular credit repair services, undoubtedly due to its easy-to-find website.
The company was founded in 1997 and is based in Salt Lake City, Utah.

They offer standard services to help you find and dispute items on your credit reports.
The company uses a three-step approach (Check-Challenge-Change) to help you clean up your credit and improve your scores.
Creditrepair.com claims that past members have seen an average gain of 40 points on their TransUnion credit score within four months, and 70 points within a year.
The company cites a 2013 study claiming that the average client saw 11.6 removals of credit report items across the three reports.
Creditrepair.com is easily found online but you can also call 866-266-4520. You can visit in person as well.
There are three enrollment centers, with two located in Salt Lake City, Utah and another in Phoenix, Arizona.
Services
Creditrepair.com offers a single tier of service for $99.95 per month. This includes:
Identification of wrong or misleading information on credit reports
Dispute claim filing
Writing good faith letters
Mobile app
Score tracker and analysis
Text and email alerts
Pros
Free credit consultation, report summary and score evaluation
TransUnion credit monitoring with alerts
Nice user interface
Robust education section online
Dedicated mobile app
No initial fee to start work
Cons
Not the cheapest option
$14.99 additional charge to pull your credit report
Not backed by a law firm
Staff qualifications are opaque
No money-back guarantee offered
Final Take
Creditrepair.com is a solid option, with a full suite of services available at a single price.
There are competitors with more services and competitors with lower prices, but this is a good all-around choice.
The company's online user interface is considered one of the best, and the inclusion of TransUnion credit monitoring with alerts is a nice feature.
Credit monitoring can be helpful if you're worried about credit card fraud.
The in-person enrollment centers, though limited in number, are a bonus if you live near one.
4. Pyramid Credit Repair
The company offers most of the must-have services to clean up your credit reports, including disputing errors and other misleading information.
Pyramid gives you access to a dedicated counselor. Better yet, you don't pay anything up front.
Pyramid reports that it has 273 employees, including in-house attorneys. You can find it online at PyramidCreditRepair.com, or you can call 855-984-1867.
Pyramid Credit Repair Services
Pyramid Credit Repair offers two packages of services, including one for individuals and another for couples.
The individual package costs $99 a month while the couples package is $189 a month.
Services include:
Dedicated dispute manager
Removal of mistakes from your credit reports
Removal of older items that should be discharged
Reports from all three credit bureaus
Online dashboard
Personal finance and budgeting tools
Pros
Free credit analysis and one-on-one consultation call
No initial fee
Dedicated couples service plan
In-house attorneys
No initial sign-up fee
Cons
Shorter track record than competitors
Higher price point than some, especially for couples package
No identity theft or fraud alerts.
Final Take
Pyramid is one of the newest players in this space, and it has promised to "reinvent the credit repair industry."
Whether it has accomplished this is certainly debatable, as service offerings are not much different than others.
However, there is a personal touch to Pyramid and some good uses of technology, including a slick personal dashboard and the ability to communicate with agents via text.
Given the specific service package for couples, Pyramid may be a good option for people who are married or who otherwise have intertwined finances.
Pyramid is not the cheapest option, but its pricing is fair.
5. Ovation
Ovation is a credit repair service acquired by LendingTree, the popular online lender search platform. It offers a competitive suite of services.
Ovation claims it has corrected 120,000 credit profiles and averages 19 improvements per customer.
Ovation offers two tiers of service:
Essentials Plan – $69 a month. Features unlimited disputes, a personal case advisor, professional credit analysis and some personal finance tools
Essentials Plus – $99 a month. The same services as above, plus unlimited goodwill and validation letters, and TransUnion credit monitoring.
There are also custom options that can be added for $25 each. These options include:
A service that sends dispute letters to creditors on the day you submit a dispute
An Identity Optimization program that protects you from identity theft
Pros
Backed by LendingTree
Low-cost basic plan
Fast-track service
A+ rating from the Better Business Bureau
No-risk refund policy
Cons
Because it is a subsidiary of LendingTree, you may be subjected to loan advertisements.
Initial fee on Essentials service ($114) is higher than some competitors.
TransUnion credit monitoring not available on least expensive tier.
Final Take
Ovation's $69/month price point for its basic plan is among the lowest in the industry.
However, some consumers may find the overall service offerings to be lacking, especially if they seek goodwill or validation letters.
The reviews of Ovation are good, but some competitors have better overall feedback.
The lack of a long track record is one possible negative, but the backing of LendingTree gives Ovation credibility.
There is a reason to believe they will have the ability to devote resources to improve over time.
6. Credit Saint
Credit Saint is a credit repair service that has an A+ rating from the Better Business Bureau. Based in Oakland, N.J., it offers three tiers of service for people looking to have negative items removed from their credit reports.
Prices for their services range from $59 per month to $99 per month, with relatively high fees to start work ($99 or $195, depending on service tier.). The company does offer a 90-day money back guarantee.
Credit Saint has three service packages:
Credit Polish. $99 initial fee and $59 a month. The company will take care of most of the basic issues that damage a person's credit, including charge-offs, collections, identity theft, late payments and incorrect information.
Credit Remodel. $99 initial fee, then $79 per month. This tier includes all of the above, plus the company will work to remove bankruptcies and repossessions.
Clean Slate. $189 initial fee, then $99 per month. With Clean Slate, the company will also look to remove judgments from your credit reports.
Pros
Several service tiers, including an inexpensive $59 option
90-day money-back guarantee
Guidance on building a solid credit history over time
Potential to remove bankruptcies, repossessions and judgments
Cons
High initial fees
No credit monitoring
No spouse discount
Only the top-tier package offers unlimited disputes
Final Take
Credit Saint is a fine choice for people looking for basic service or a more aggressive approach.
Some consumers looking to get their credit reports in perfect condition may find that Credit Saint is the best option.
Keep in mind that it's doubtful that any company can have a perfect track record of removing bankruptcies, repossessions and judgments.
Credit Saint's monthly fees are competitive, but the high initial fees cut into any savings.
7. Sky Blue Credit
Sky Blue specializes in cleaning up errors on your credit reports and working to improving your credit score. It also offers guidance in credit management to help you get the best score.

The company aims for fast results by sending out rounds of disputes on a 35-day cycle (other companies send out letters every 45 or 60 days).
It is also careful to space out the pacing of dispute letters to avoid being rejected as frivolous and limits the number of disputes per letter to five to avoid outright rejection.

Sky Blue has a 90-day guarantee, promising to return your money within that timespan if you are not happy with the results.
The company bills monthly, but you can freeze or cancel your service at any time.
Sky Blue has just one membership option, for $79 per month with a $79 initial fee.
It includes:
Identification of wrong or misleading information on credit reports
Dispute claim filing
FICO score assistance
Help with rebuilding credit
Debt validation
Cease and desist letters
Pros
Single, low $79/month price point with all services included
Fast-paced dispute cycle
90-day money back guarantee
Cons
No fraud alerts
No identity theft insurance
Not backed by a law firm
Final Take
Sky Blue is arguably the best credit repair option if you're price sensitive.
While its offerings are not quite as comprehensive as others, it does offer some items (such as cease and desist letters) that others charge extra for.
Sky Blue also takes pride in working quickly, which could result in faster resolutions and cost savings for you.
8. The Credit People
Based in Cottonwood Heights, Utah, The Credit People will work to remove negative items from your credit report and perform other work to boost your credit score.
It is one of the least expensive credit repair options.
The Credit People claims it follows a "score-driven" approach, which means that it will work to try to raise your credit score through every possible avenue, beyond just correcting negative items.
This includes offering advice on when to open and close accounts, whether to apply for new credit cards, and tips on how to keep revolving debt low.
The company makes no specific promises of success, but it claims that it has successfully removed foreclosures and even bankruptcies from credit reports, especially for incidents that occurred more than seven years ago.
The Credit People offers a single $79 per month price, but will allow you to try the service out for $19 for seven days.
If you and a spouse sign up at the same time, they will offer you each a $20 discount on the first payment.
The Credit People says it will assign a team of as many as three people to your account, but that you can request a single agent.
The Credit People offers a suite of services that includes:
Identification of negative credit report items
Unlimited disputes
Negotiations on outstanding debts and collections
Credit reports and scores from all three bureaus
Debt and inquiry validations
Reference letter to lenders (in which the company "vouches" for your creditworthiness.)
Credit check assistance
Pros:
The app is free
You can have all your financial information in one place
Has over 55,000 free ATMs
Cons:
Doesn't report to the credit bureaus
Final Take
The Credit People offers a solid option for credit repair services, especially for those looking for a low price point.
While its offerings are not as comprehensive as some competitors, it does offer the most essential services.
This company is willing to go beyond the basics to not only clean up errors on your credit reports, but find ways to improve your score.
The Credit People also offers one of the best money-back guarantees in the industry.
9. Credit Assistance Network
Since launching over 17 years ago, Credit Assistance Network touts itself as a credit improvement company.
Credit Assistance Network will send up to 45 credit dispute letters to the three credit reporting agencies.
They work tenaciously to ensure incorrect information is removed from your credit report. The company accomplishes this by carefully analyzing each item on your report.
The programs they offer range between $49 and $149 per month. The company does offer the Cash Rules budgeting system with some packages.
However, unlike The Credit Pros, they don't offer debt a reduction program option.
Pros
100% 90-day money back guarantee
Operating since 2004
Three different programs to choose from
Partnership with The Credit Pros for additional features
Cons
Higher fees
Company promises seem a bit lofty
Final Take
As with many other credit repair companies, Credit Assistance Network fees can get expensive.
Although the website outline of the program sounds very positive, it's important to be aware that real and legal negative reports on your credit report cannot be removed.
If you use this ( or any) program, be sure to read the Terms and Conditions carefully, and keep track of the time you're in the program in case you want to take advantage of the money back guarantee.
10. AMB Credit Consultants
AMB Credit Consultants has been in business for over a decade. This company offers to file an unlimited number of dispute letters for you.
There are two programs to choose from with AMB Credit Consultants. One costs $99 per month and the other costs $149 per month.
AMB Credit Consultants will ask for your credit card information during the phone consultation.
Be sure to ask if there is a charge for the consultation, and know that many companies offer free consultations.
Pros
Unlimited dispute letters
Discounted pricing for couples
Money management tips and tools
Cons
High monthly fees
No talk of consultations being free
Final Take
AMB Credit Consultants advertises itself as Credit Empowerment Program. However, the information on the website regarding features of the program options it offers is limited.
For that reason, you'll want to call and talk to a service representative to get concrete details and information.
With this and all credit repair companies, educating yourself on exactly what you're paying for is important.
Summary
Consumers are fortunate to have a good selection of companies that can offer services to repair credit.
The competition has allowed pricing to remain relatively low and customer service to remain high.
Based on online reviews in places like Trustpilot, customer sentiment seems to favor Lexington Law because of its staff attorneys and broad service tiers.
Those looking to spend a little bit less may prefer to go with a competitor such as The Credit People or Ovation.
Credit Saint also offers a nice selection of services at various price points.
Before you sign on with a credit repair firm, remember that these companies aren't necessarily offering services that you can't carry out yourself.
In many cases, hiring a credit repair company can save you time and hassle. But they may also cost you hundreds of dollars, especially if resolving your credit takes a while.
Before signing on with a credit repair service, ask yourself these questions:
How much are my credit problems costing me?
If I hire a credit repair service, what will I end up paying?
Can I easily address the problems on by credit report myself?
Are the negative items on my credit report even removable? (For example, a company may be able to help you remove a late payment on a student loan, but it can't make student loan debt go away.)
Keep in mind that even the best of these companies won't be able to help you with underlying financial problems, such as bad spending habits or a track record of failing to pay bills.
For these problems, you need to make fundamental changes in how you manage your money. If you get that under control, you may not have to work to improve your credit in the future.