Honey is a free browser extension that helps you save money automatically by searching for coupon codes when you're at the checkout for your favorite online stores.
I've actually used Honey myself because I tend to Google coupon codes when I'm at checkout for purchasing an item. The Honey app is a great way to get coupons fast.
In this review, we will cover what the Honey App is, how it works and is it right for you.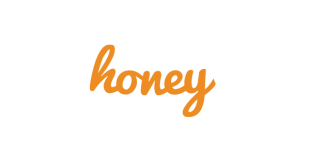 Summary
If you shop online frequently and want an easy way to save some money without having to hunt for coupon codes yourself, you should try Honey out. It's completely free to use and even if it saves you a few bucks here and there, it's still worth it.
Pros
Free and easy to use
Save money and time
Supported on multiple browsers
Cons
Limited coupon offers
Cashback offered in gift cards
Is Honey Legit?
Honey is a legitimate company based in downtown Los Angeles. In fact, they even have a 4 out of 5 on Trustpilot with over 4,700 reviews.
What is the Honey Mobile App?
Honey is an app that can save you money by automatically searching and applying coupon codes for thousands of online stores. It is also worth noting that Honey is now owned by PayPal.
With over 17 million users, Honey is a great option especially since it is completely free to join.
It is not only a mobile app but it is a browser extension as well.
Honey works with the following:
Chrome
Firefox
Microsoft Internet Explorer
Opera
There are a lot of money-saving apps out there. According to the LA Times, Honey users save an average of $32 a month.
The extension uses a type of crowdsourced technology (similar to Waze) to find out whether coupon codes work or not.
After you get to the checkout part of your shopping (no matter what site you're on), you can click on the Honey button. It will automatically apply coupon codes (if it can find them) to your shopping cart.
It also works with Amazon, but in my experience, the extension was never able to find me any coupons.
The company makes money from commissions with the 21,000 online merchants they've partnered with, and about 9,000 of those merchants pay Honey commissions.
The founder, Ryan Hudson, thought of the idea for Honey when he was ordering a pizza for his kids and was prompted to enter a coupon code during checkout.
He wanted a discount but his kids were hungry for some pizza and he didn't want to search around for a code when hunger loomed in his household.
He thought how great it would be to automate the process of finding a coupon code, and the idea for Honey was sparked.
How Does Honey Make Money?
Honey gets paid commissions from the merchants they partner with. For instance, when you use Honey to find savings opportunities, Honey gets compensated by the merchant for sending you to the merchant to do business.
My Video Review of Honey
How Does Honey Actually Work?
First, you need to download it for whichever web browser you use most.
You will need to create a Honey account before you can go through with the transaction and receive your discount (if Honey finds you one). It lets you log in through Facebook.
Once installed, a small Honey icon will appear on your browser and will also flash green if it happens to find deals on the site you are visiting.
Click on the Honey button and it will show you a list of what deals you can take advantage of.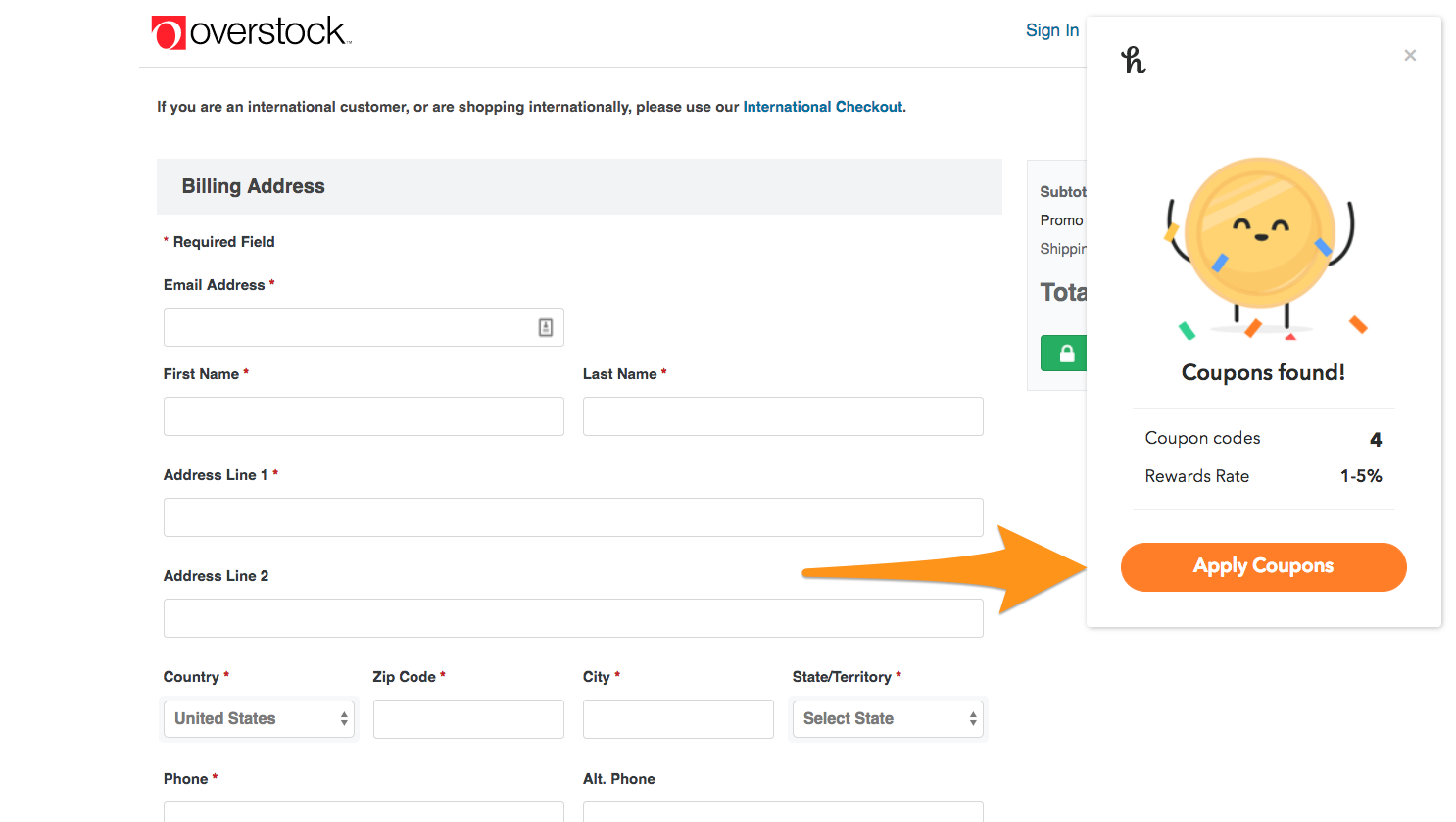 Turn Gold Points Into Gift Cards
When you shop online you automatically earn Honey Gold points, which Honey allows you to redeem your Gold to get free gift cards.
You need at least 1,000 Honey Gold points to be able to redeem them. Currently, I have 85 points, which translates to $0.85 USD.
They give you up to 20 percent back on purchases for over 3,700 online stores and you're given your payouts quarterly.
How to Earn Even More Points
They also offer ways to earn Honey Gold Bonuses, instant promo codes, and a percentage back, which are all ways you can earn more points.
You could invite your friends to use Honey in order to earn more points. For every friend that signs up and makes their first purchase, you earn $5.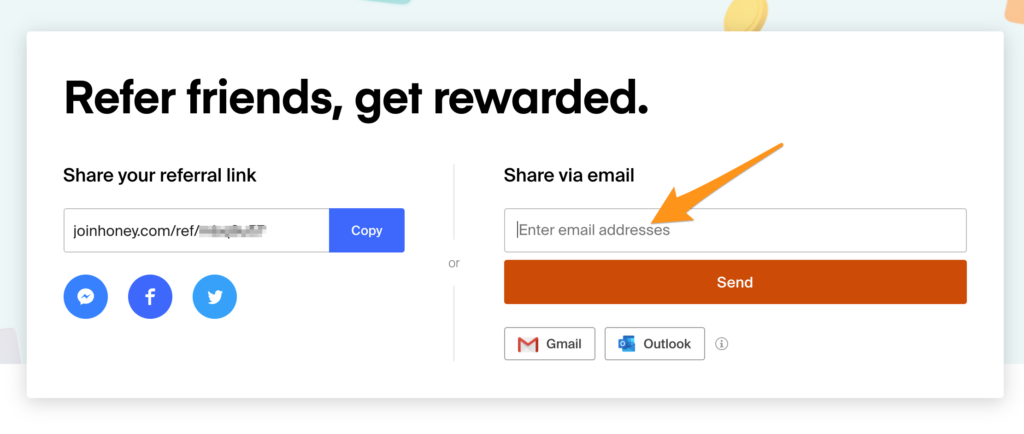 Honey makes the sharing part easy too, by giving you access to a special link after you log in to your account. It allows you to share it directly to your Facebook Messenger, Facebook, or Twitter accounts.
You can also choose to customize your invite which creates a unique referral page for you to share.
Account Features
Once logged in, Honey will show you a feed that tells you the top deals from various retailers like Old Navy and Macy's, along with how many coupons were used and discounts given.
The feed will also show you things like:
Top trending stores and how many people are buying from them
The best deals on Amazon based on price drops (new deals are pushed out daily at 10 a.m.)
How many Honey Gold points you have
Using Honey to Shop on Amazon
When I shop online I mostly only buy from Amazon. I'd say 99 percent of my purchases are from Amazon only.
I use Honey to help verify that the item I'm buying is the absolute cheapest at the time. Honey also tells me if there were recent price drops for that item so I can save money.
Because I mostly use Amazon to shop online, I was slightly disappointed to learn that Honey wasn't able to find me any discounts or coupon codes during checkout.
But the price alert feature is useful because at least I know I'm getting the best deal. It gives me peace of mind to go ahead and purchase.
Price Alerts Use Droplist
Droplist is a nice feature to use, especially if you're one of those bargain hunters who understand that sometimes certain items drop in price.
If you think the particular item you're interested in buying may drop and want to buy it at a later time, add it to your Honey Droplist, which is a tracker that alerts you when the price has dropped.
You can access your Droplist when you log in to your Honey account. It tells you the current price of the item, and how many days it'll watch it for.
I decided to try Droplist when shopping on Amazon recently for some contact paper. One roll was selling for $9.95, and although I doubt I'll find a lower price, Honey will watch it for 60 days and let me know if the price drops.
While shopping, I saw the extension pop up and conduct a search, and a few times, Honey advised me that this was not the best deal available on Amazon.
I clicked on it to find a cheaper alternative from a different seller. It saved me a little bit of time and effort. In that sense, it was helpful, even though I didn't get a coupon code.
Honey Travel
If you love to travel, you might want to try Honey Travel to save money. They work with a number of travel discount sites and help you find deals and vouchers for flights and hotels.
When you use the Honey extension to shop online, you can collect Honey Keys. These are virtual keys that give you access to exclusive hotel rates.
I haven't used Honey Travel because I mostly use my credit card portal to book flights so I can earn miles.
If anything, I'd use Honey Travel to double-check prices against a Google search or my credit card portal to book flights.
Concept vs. Execution
The concept of an extension automatically looking for coupon codes for you is a great idea, but perhaps the concept of online coupon codes is too shaky for it to be able to consistently save you money.
If you've ever done a search for a coupon code on RetailMeNot or other coupon sites, you know it's hit or miss. In my experience, it's mostly been a miss.
In my own experience using Honey, I admit I uninstalled it on Chrome after three months. The main reason why I uninstalled it was because it wasn't finding me coupons on Amazon. Plus, I don't think I shop enough online to justify its use.
However, a few times it pointed me to a cheaper seller on Amazon when I was at checkout, so I was able to save a few bucks here and there.
I have since installed it back on my Safari browser because it's free and can't hurt to point me to a cheaper Amazon seller from time to time.
Uninstalling Honey: The Cons
If you Google "Honey extension," a top search includes "how to uninstall Honey" so my guess is that maybe a lot of people experienced the same thing as me and after trying it out, they weren't able to successfully save any money with it.
There was also a thread on Reddit where former Honey users complained about not being able to find a discount when shopping online.
Then there was an article where a blogger tried out Honey for a week. She found that it didn't do much to help save money or even find any coupons, for that matter.
The blogger tried out the extension on sites like Asos, Urban Outfitters, and Tobi, but said she wasn't very successful in getting coupon codes.
A Few Tips
If you have ad blockers on your browser, it may prevent Honey from working properly. You can simply disable your ad blockers and refresh the page to get it working.
Make sure to get updates so you are using the current version. This will allow you to get the most out of the app.
Alternatives to Honey
If you'd like to check out other coupon finders, there are three alternatives that you can check out.
1. CouponCabin.com
Browsers: Internet Explorer, Chrome, Safari, Firefox
What It Does: You're alerted to available promo codes and cashback opportunities in real time, in your Google search results and as you shop online.
Number of Partner Retailers: CouponCabin partners with 3,000 retail stores and pays its members up to 70 percent faster than competitors.
2. CouponFollow.com
CouponFollow uses an extension called Cently, and is currently only available to use with Google Chrome.
What It Does: It finds, tests, and applies coupon codes for you automatically
Number of Partner Retailers: Their site doesn't say exactly how many stores they've partnered with, but you can do a search for a particular store by browsing through their Popular Stores page.
3. InvisibleHand.com
Browers: Chrome, Firefox, and Safari
What It Does: InvisibleHand.com tracks prices for retailers and flights while you shop. It tells you where on the web you can find the best price. Plus, it will let you know if that particular retailer has coupons you can use.
The browser extension discreetly notifies you if an item or flight you're shopping for is available for less, from a different retailer or travel site.
The notification provides you with a button to make it easy for you to go straight to the relevant page.
Number of Partner Retailers: It doesn't list how many, but you can see their retail and airline page to see their supported partners.
Related: Honey Vs Rakuten: Which is Better?
Is Honey Worth It?
If you shop online frequently and want an easy way to save some money without having to hunt for coupon codes yourself, you should try Honey out.
It's completely free to use and even if it saves you a few bucks here and there, it's still worth it.
However, if you don't shop online very often and you don't want another extension cluttering up your browser, it may not be worth the hassle.