Want to know how to get free gift cards online You're in the right place.
As digital wallets become more popular and we use cash less frequently each year, free gift cards are becoming a more common payment method for everyday tasks that we complete online.
Some of the most popular brands are Amazon, Target, Sephora and good old pre-paid Visa credit cards.
Top Ways To Get Free Gift Cards
Rakuten
Earn free gift cards by shopping through their portal.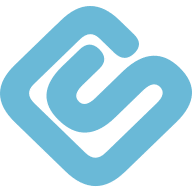 Swagbucks
Get free gift cards by taking surveys, playing games, and more.
Survey Junkie
Earn gift cards by sharing your opinion on products and services.
How to Get Free Gift Cards By Doing Tasks
If you are looking to get gift cards for free, here are several easy ideas that you can try.
1. Survey Junkie
Another way to earn free gift cards is to take paid online surveys. Some survey companies will reward you with straight cash. However, others will let you receive gift cards.
A reputable survey company to consider is Survey Junkie.
With Survey Junkie, you can cash out your points for gift cards once you receive 1,000 points ($10 value).
You will be able to share your opinion on a variety of topics ranging from politics or shopping habits, to what you eat for your meals.
They will match surveys with your interests when you complete your user profile.
Completing your user profile is an important step if you want to get the most out of Survey Junkie.
The user profile helps Survey Junkie to maximize your experience, earn money and get the best survey results.
2. MyPoints
MyPoints is another rewards site that will help you earn a free gift card.
As with Swagbucks, there are several ways you can earn points with MyPoints.
MyPoints will give you points for activities such as:
Taking online surveys
Searching the net
Taking the time to watch videos
Trying to play games
Taking advantage of deals
And there's more. They'll give you points when you shop online through the site as well.
MyPoints will give you points when you shop with coupons too. You can earn 50 points for each coupon you print out and redeem. See the website for details.
After you've accrued the minimum number of points, you can trade your MyPoints in for gift cards to your favorite retailers.
You can also use your points for online purchases at hotels, airlines and more.
The value of the gift card you can get with your points varies with each retailer. Keep that in mind when you go to redeem your points.
3. Swagbucks
If you know anything about rewards programs, you've probably heard of Swagbucks. Notably, Swagbucks has been in the business of giving out free gift cards online since for over 30 years.
Here's how it works. You earn points (called Swagbucks) by completing a variety of online activities.
Some of the options for online activities you can choose from include:
Taking the time to watch videos
Browsing the web
Taking online surveys
Playing games
And more. Oh, and they'll give you Swagbucks when you shop through their online portal and buy from one of the Swagbucks retail partners, too.
One cool thing about Swagbucks is that they payout when you earn as little as $1. This is a new feature that has been added recently.
Swagbucks has paid out over $517 million dollars in gift cards and cash to date.
Bonus: If you'd rather have cash, you can exchange your Swagbucks for a PayPal cash deposit instead of getting a gift card.
4. InboxDollars
Want to get paid for the stuff you already do online? Now, you can.
InboxDollars will pay you for small tasks that you currently do or even for other activities that require little time.
You can get paid for:
Taking surveys
Downloading coupons
Shopping online
So far, InboxDollars has paid over 50 million dollars in prizes. Besides, they pay with cash or with gift cards.
One downside is that the minimum payout is $30 which is higher than most online survey sites. However, you do get a $5 bonus just for signing up.
In addition, the InboxDollars blog has articles on how you can speed up your cash earnings to get to the payout minimum faster.
5. instaGC
Like other platforms in this section, instaGC lets you earn free gift cards online (and other rewards as well) through the most common method of completing paid survey opportunities.
You can also earn by watching videos, shopping online and surfing the web.
There are over 350+ redemption options for gift cards, and you can begin receiving gift cards with only a $1 balance!
Also, all gift cards are instantly received, which means once you redeem your points for one, there's no wait! You'll immediately receive the gift card code details.
Not only are these gift cards instant, but they offer PayPal that is instant as well! These are both great reasons alone to consider instaGC.
Bonus: instaGC has an option for you to send your earned gift cards to a friend or family member as well. What a great way to surprise or help out a loved one!
Earn Free Gift Cards From Your Everyday Purchases
Whether you purchase items online or in-store, there are apps that will reward you for your purchase that you can redeem as free gift cards. See the most popular options below.
6. PayPal Honey
Honey is another cash back app that allows you to earn Amazon gift cards.
The app has a cash back rewards program called Honey Gold that can give you 0% to 100% cash back at select stores.
Unlike other cash back portals that give a flat rate on your entire purchase, the reward rate is a mystery with Honey.
After completing the purchase at a participating retailer with Honey, you will find out if any of the products you purchased are eligible for cash back that can be redeemed for an Amazon gift card.
In short, Honey will find you the best price no matter if you earn Honey Gold points or not. But Honey Gold points award amounts are anyone's guess.
But we do have one unveiled secret that may help you: If you constantly shop at Amazon, you should strongly consider this app.
It can save you money at Amazon by comparing prices of third-party listings to the Amazon price and gently alert you when a savings opportunity is available.
You can also save money at Amazon, and all other online stores, as Honey will automatically enter every known discount code to help save you additional money.
7. Ibotta
If you use an app like Ibotta (available on both iOS and Android) to save extra money on groceries, you can turn those rewards into gift cards.
By shopping at one of 341 participating merchants and snapping a picture of your receipt, Ibotta will give you cash on select activated before checking out.
You can also earn cash back when you spend at other online partners like iTunes, Groupon, Jet and Boxed.
Once you have accumulated $20 in rewards, you can receive payment in your PayPal account, Venmo or gift cards from Best Buy, Amazon or Starbucks.
In addition, you now have the option of having your Ibotta funds transferred directly to your bank account.
This option was not always available but is now a bona fide cash out option.
Also, Ibotta offers many creative ways to earn like sweepstakes and giveaways.
8. Rakuten
Okay, Rakuten works a bit differently than some of the other sites here. But you can still use the site to receive free gift cards.
Rakuten is a cash back shopping portal. When you sign up for Rakuten using the link below in the box, they'll give you a signup bonus after you make your first purchase.
After that, you'll earn additional dollars every time you shop and buy online using the Rakuten shopping portal.
Rakuten partners with over 2,000 stores, making it easier for you to earn money.
Each store offers a cash back bonus through Rakuten for every purchase you make. The cash back bonuses can range anywhere from 1% to up to 40% of your purchase.
You'll accrue a cash balance in your Rakuten account, and Rakuten sends the balance to you every quarter.
They'll either pay you via PayPal cash or by a free gift card.
9. Drop
Drop is one of the most flexible sites to earn free gift cards fast. It is possible to earn rewards points while you take surveys, play games or refer friends.
However, you'll earn the most points with Drop when you complete in-app shopping offers.
And you don't have to wait for offers. You can do most all of your online shopping with Drop due to the app's partnership with over 500 retail partners.
However, we recommend keeping purchases within your predetermined budget in order to avoid spending just to earn.
Don't have a budget? Check out these great budgeting apps to help you get started. That being said, Drop will save you money when you shop.
In addition, you can earn 5000 Drop points for the first 10 friends or family members you sign up with your referral code.
When you join Drop Premium by linking a debit or credit card to your Drop account, you earn points automatically.
And you'll get other benefits as well including:
Monthly bonus points
Special Premium member offers
Crypto rewards offers
Additional ways to earn points
Drop points can be redeemed for gift cards at popular retailers such as Amazon or Starbucks. They cannot be redeemed as a direct deposit to your bank account.
Other Ways to Get Free Gift Cards
Here are some other unique ways to get free gift cards.
10. Fetch Rewards
Did you know you can get gift cards just for taking pictures of your receipts? Yes, it is that simple with Fetch Rewards.
Just add the Apple or Android app to your phone and start earning points towards gift cards.
The app is super easy to use. It will show you how many points you have earned and what gift cards or other items you can reward yourself with.
To earn points, simply take a picture of your receipts. The app gives you bonus points towards inviting friends (typically 4,000) and buying specific products.
Roughly 1,000 points is equal to $1.
You can also connect your app to your Amazon or email where it will search for online purchases and then apply those purchases into points.
To cash in your points, simply select your reward. For example, after 3,000 points earned you can reward yourself with a $3 Amazon gift card.
Select that reward then copy the claim code and paste into the Amazon redeem a gift card on your account.
One major down side to Fetch Rewards is that there is no cash payout option. If you're looking for cash instead of gift cards, this isn't the app for you.
Fetch Rewards does a great job with instructions on how to use their app. This is a must have for anyone that who takes the time to shop online and gets receipts.
11. Gift Card Granny
If you buy discounted gift cards online, you might consider shopping at Gift Card Granny. With their rewards program, you earn points for free gift cards fast.
In addition to earning points for each gift card you buy, you can also receive five points each day by reading their daily newsletter and downloading their Chrome browser extension.
If you have a coupon or gift card deal to share with Gift Card Granny, you can earn even more points.
What also makes Gift Card Granny unique is that they search the price listings of several other gift card discounters like Raise and Giftcard Zen.
Not only does Granny give you points for shopping, but she finds the best deals for you as well.
This program has changed drastically since its inception and become more of a search engine than a direct route to getting discounted gift cards.
However, you can still use the site to earn free physical or digital gift cards.
Related article: 12 Ways to Get Free Apple Gift Cards
12. Amazon Trade-In
Trade-In your old technology, books, video games and belongings to Amazon Trade-In to receive Amazon gift cards.
You will know if Amazon is willing to buy your items by searching product listings.
A trade-in box with the current value will be displayed if they are looking to acquire used inventory.
Amazon will also browse your purchase history and show you the potential trade-in value of qualified items on their trade-in screen.
Even items you didn't buy at Amazon can be exchanged for digital gift cards.
Shipping is free for all the items you trade-in to Amazon, and you will receive a payment within ten business days from the date they receive your shipment.
It used to be that if Amazon rejected your items they would ship them back free of charge.
However, this is no longer an option. Instead, Amazon will send your ineligible items to an Amazon-approved recycler.
13. Shopkick
Shopkick is a rewards app for shopping activities (both online and in-person). It is available on Android and iOS. Get a $5 new user bonus using the code WALLET5.
Shopkick lets you earn rewards both online and in-store. To earn online, simply visit your favorite store through the Shopkick portal.
When you make your purchase you will earn points (called "Kicks") for each purchase you make through an online partner.
You can also earn Kicks by watching videos or learning about new products.
When you're shopping in-store at Shopkick partner stores, you can earn Kicks when you scan the barcodes of certain products.
If you choose to buy those products you can earn even more Kicks. Then use the Kicks you've earned to get free gift cards fast from Shopkick.
Note that gift cards redeemed via Shopkick have a higher point value than you'll find with some other GPT sites.
As an example, you need to earn 250 kicks to get $1 toward a gift card.
Head over to the website to learn more about Shopkick and how they'll pay you to shop.
14. BookScouter
Selling used textbooks for in-store credit (which similar to a gift card) can be an easy way to maximize your profit if you still have future textbook purchases to make.
One site to check out is Bookscouter to sell your old books. Just use the site's buyer comparison site to get the most for your used textbooks.
Bookscouter gives you the option to take in-store credit as opposed to cash for your textbooks. Then you can use your in-store credit to buy more textbooks.
Bonus: The site's in-store credit payouts are higher than their cash payments.
Using Bookscouter can be a great way to save money both on buying and selling textbooks.
15. Request Gift Cards as a Gift
Another way to get free gift cards is to just ask for cards.
Gift cards are an easy answer to give people who want to know what to give you as a gift for Christmas or for your birthday.
As part of your wish list, ask your friends and family for gift cards and share with them some of the places where you usually spend your money.
That way, you might not receive gifts you won't use or gift cards to an obscure restaurant or store you will never visit.
This helps you avoid the task of having to "re-gift" unwanted gift cards to one of your other friends.
It might feel inappropriate to suggest gift cards as a gift, but many gift givers appreciate you making their lives easier by asking for this simple and easy to get gift.
Plus, loved ones get to give you a gift you'll really want, need and love
Related: How To Turn a Visa Gift Card Into Cash
Frequently Asked Questions
Do you still have questions about earning free gift cards? These answers might be able to help.
Summary
Getting free gift cards can be a great way for you to save money. You can get gift cards to big box stores like Walmart and use them to get free groceries.
You can use your gift cards to give as gifts or to buy gifts you need to buy. Or you can sell your gift cards for cash.
There's no limit to the number of ways you can earn free gift cards.
Nearly anyone can earn points toward free gift cards by taking surveys on their phone or browsing the net in their spare time.
So, if you've got free time on your hands, think about using that extra time to get gift free cards!