Shopkick is an app where you can earn rewards points that are exchangeable for gift cards at many popular retailers.
However, it will take some time and energy to build up points through Shopkick. Here's what you need to know about this rewards app.
Summary
Shopkick provides an opportunity to earn kicks for shopping at your favorite stores in person or online. You can redeem these points for popular gift cards. But expect that it can take some time and energy to complete kick opportunities.
Pros
Free to use
Earn kicks without spending
Earn kicks for referring friends
Cons
Time consuming to visit stores
Must provide location information
May have limited opportunities in some locations
What is Shopkick?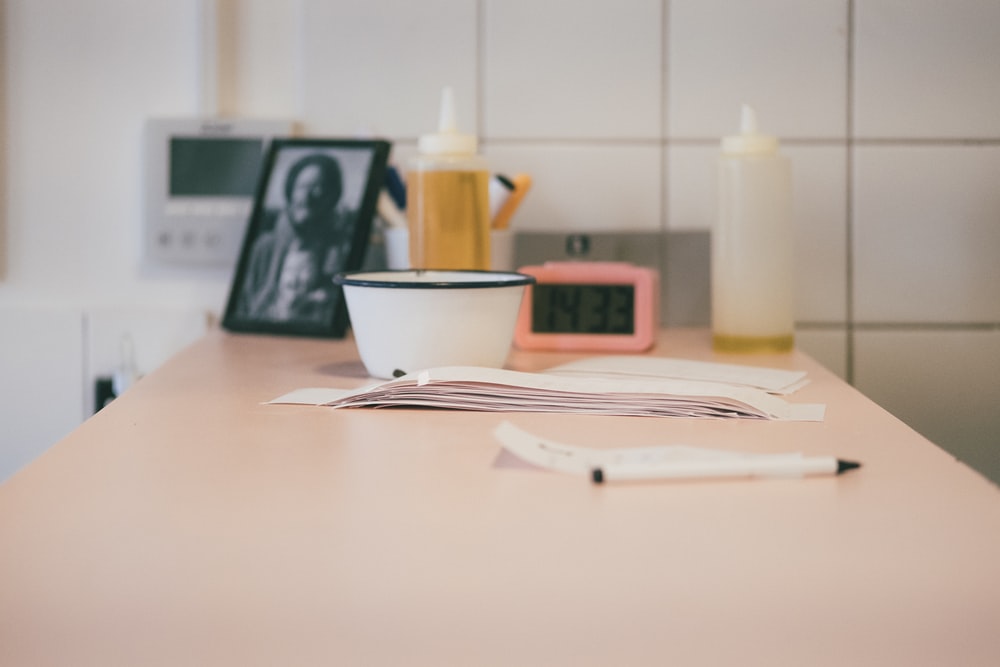 Shopkick is an app that allows you to earn rewards points that can be redeemed for gift cards. The points are called 'kicks.' You can earn kicks online, in person or through referrals.
Once you build up your points, you can exchange them for a gift card. There is no shortage of options when it comes to choosing a gift card. You'll find a wide selection of stores available.
A few stores you can get gift cards to include:
AMC
American EagleTarget
Barnes & Noble
Best Buy
Disney
Starbucks
Target
Ulta
You'll be able to continue building points for as long as you'd like.
While it may sound too good to be true, the app is a legitimate way to earn rewards points that you can cash in for gift cards.
Is Shopkick legit?
Yes, Shopkick is a safe app to download. Millions of users have successfully used Shopkick since it launched.

If you link your debit or credit card, it's important to note that Shopkick won't store or display your card's information. Instead, the information is safely and securely stored with Mastercard or Visa.
Who is Shopkick For?
If you are already a regular shopper at Shopkick's partner stores, then you can likely earn a few dollars in gift cards each week with your regular check-ins.
These rewards could help you cover smaller expenses or allow you to have 'treat yourself moments' without compromising your budgeting goals.
The app is great for people who live in major metropolitan areas since it works with large retailers. You'll have a higher chance of earning kicks if you reside in a big city.
Additionally, Shopkick is ideal for people who regularly shop online at companies that partner with the app.
Who Shouldn't Use Shopkick?
If you need to earn a lot of money quickly, Shopkick is not for you. The platform is not a get-rich-quick scheme. In fact, it may not make too big of an impact on your long-term financial plans.
Consider pursuing other side gig opportunities if you need to make money fast.
Furthermore, if you are concerned about privacy, Shopkick might not be the right platform for you since you have to allow the app to track you. Consequently, you might decide that the invasion of privacy isn't worth it.
How Does Shopkick Work?
Are you interested in trying Shopkick? Here's a closer look at how the app works.
In order to get started, you'll need to download the app. Shopkick is available on both iOS and Android devices.
After you download the app, you'll be asked to choose a gift card you'd like to work towards earning. The platform says you can change your selection at any time.
Next, you'll enter your email, choose a password and add your birthday. You can also register using your Apple, Google or Facebook account.
The app will then request location access so you can earn nearby kicks.
The goal of a Shopkick user is to earn kicks. Here are the different ways you can make that happen.
Earn Kicks In-store
The first method of earning kicks is to visit your local brick-and-mortar stores. You can check in with the app to see which stores are participating in your area before you go shopping.
Keep in mind that you'll need to turn on your location and allow the app to track your movements throughout your visit.
Once in the store, you can see which product barcodes can be scanned for kicks. With each scan, you will earn kicks. If you decide not to buy the product, you'll still receive some kicks.
However, you can choose to purchase the items for even more kicks at the end of your shopping experience. If you buy the items, you'll need to scan your receipt as proof of purchase.
Here's where you will see available kicks:
Earn Kicks Online
You don't have to leave your house to find opportunities to earn kicks. There are a couple of ways to earn rewards from the comfort of your couch.
First, you can rack up kicks online without making a purchase. Shopkick will reward you when you watch videos or take time to learn about new products within the app.
Each video and learning experience will come with points attached.
Beyond that, you can earn kicks by shopping online through the app. If you make your online purchases through the Shopkick interface, you will earn kicks.
Plus, you can earn kicks for linking a credit card or debit card to your Shopkick account for easy purchasing.
Here's what you'll see when shopping online through Shopkick:
Earn Kicks By Referring Friends
The final way to earn kicks is by referring your friends to the app. You can earn up to 25,000 kicks by inviting friends to sign up. That's equal to 100 friends.
How to Redeem Your Points From Shopkick?
After earning kicks, you can redeem them for gift cards or get paid cash via PayPal.
Along the way, you'll see your progress towards a particular gift card goal. For example, you might see this Amazon gift card goal:
Depending on the type of gift card you choose, you may receive a digital gift card that is available for use immediately. In other cases, the gift card will arrive in the mail.
How Much Can You Earn on Shopkick?
As with all income opportunities, the amount you are able to earn with Shopkick will vary based on the amount of time you put into it. With Shopkick, it can take a substantial amount of time in the store to build up points.
Although the number of points you earn per scanned item will vary, it may not add up as quickly as you'd like.
In most cases, 250 kicks are worth $1. As a result, it can take considerable time and effort to build up points without making any purchases.
If you make purchases through Shopkick, then you may find that the points add up more quickly. However, you'll need to take the cost of purchases you are making into account.
Based on this information, it seems like a frequent shopper could earn a few dollars per week using Shopkick. If you are already at the store, this could be a nice little boost to your wallet.
That said, don't count on Shopkick replacing any substantial portion of your income.
Shopkick FAQs
Before you sign up for Shopkick, you may have additional questions. Here are some answers that can help you determine if the platform is right for you.
Is Shopkick safe to use?
Yes. Shopkick is a safe app to download. Millions of users have successfully used Shopkick since it launched.

If you link your debit or credit card, it's important to note that Shopkick won't store or display your card's information. Instead, the information is safely and securely stored with Mastercard or Visa.
Is Shopkick legit?
Shopkick is a legit app that will reward you for your time. Although it may take some effort to build up kicks for the gift card of your choice, you can expect a real gift card in exchange for your efforts.

The company is able to provide these gift cards because brands compensate Shopkick anytime you interact with a new product.
What customer service options does Shopkick offer?
You can reach out to Shopkick through their email request form. Unfortunately, there doesn't appear to be a phone number to call if you run into any issues.
Do I have to spend money to earn kicks?
No. However, you will earn kicks faster and be able to get gift cards sooner if you make purchases.
Is Shopkick worth it?
You will likely only earn a few dollars each week through Shopkick. If you already frequent Shopkick stores, then you might want to take advantage of this opportunity.
That said, if you aren't a frequent shopper, the app likely isn't worth it for you.
Shopkick Reviews
Shopkick sounds like a useful way to earn some extra money during your store visits. But what do their current users have to say?
Shopkick earned 3.1 out of 5 stars on Trustpilot. With 825 reviews, around 70% of users reported an excellent or great experience.
Here are a few Trustpilot reviews about Shopkick:
"This is an excellent app that offers plenty of opportunities for people to get kicks. They always give gift cards for your kicks."

Trevor D.
"I shopped through here to get money back and never got my money for shopping with Shopkick."

Chrissy
Shopkick earned higher ratings on the Apple Store and on Google Play.
Over 68.7k Apple App Store users gave Shopkick 4.6 out of 5 stars. Shopkick also earned high praise on the Google Play store with a rating of 4.2 out of 5 stars based on over 229k reviews.
Here are some reviews Shopkick users have shared on the various app stores:
"Works great was able to get $100. In gift cards last year." –

Lisa M.
"I've tried repeatedly to get my gift cards from this app! But every time I attempt to fulfill my reward, I get an error on the app, and it tells me that it's unable to fulfill my request at this time."
Summary
Shopkick can be a fun way to earn a few dollars here and there while you are shopping. However, it will not replace your income.
Nevertheless, it does offer a way to earn rewards. As a result, if you are looking for an easy way to get some free gift cards, Shopkick could be a great option.