InboxDollars is one of the most popular "get paid to" sites that pays cash for activities you do on a regular basis.
With InboxDollars, you can make money several ways and you can receive a $5 cash bonus when you join.
Will you be able to replace your 9-5 income with InboxDollars or are you wasting your time?
This is the same question I asked when I signed up for InboxDollars. The short answer is you can make real money, but you won't likely replace your full-time income.
It is more like a side hustle to make some extra money.
In this review, I will cover exactly how to earn extra money in detail with InboxDollars.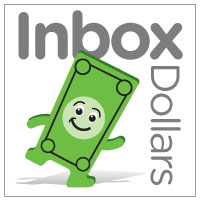 Summary
Anyone can make money quickly with InboxDollars. Although you will not get rich, it is possible to earn extra cash in a short period of time doing surveys, searching the internet, watching videos and more.
Pros
Earn extra cash
Easy to use
$5 sign up bonus
Cons
High payout minimum of $30
Limited survey opportunities 
Who Can Join InboxDollars?
First things first, you can't make money until you join. First you need to create an InboxDollars account.
To join InboxDollars, you must be at least 18 years old and a valid email address to confirm your application.
After you join and complete your first activity, InboxDollars will give you your first $5 cash as a sign-up bonus! Once your rewards balance reaches $30 you can request to cash out. They do not offer payment through Paypal or direct deposit.
If you live outside the United States or are a teenager looking for a job, you might consider these alternative get-paid-to websites with more flexible membership policies.
How InboxDollars Works?
InboxDollars pays you to participate in the following activities:
Online Surveys
Watching videos
Playing games
Reading emails
Trying new products
Shopping online
Downloading grocery coupons
Searching the web
Playing scratch-off tickets
Every task pays differently, but you can expect to earn $0.01 to $10 for each activity. In some cases, you can earn up to $30 per activity. You won't get rich from InboxDollars, but you can earn a small steady income.
The Best Ways to Make Money on InboxDollars
InboxDollars isn't a scam, but not every earning opportunity is worth your time. To make legit money from InboxDollars, you need to do more activities that pay dollars instead of pennies.
InboxDollars is a fun way to earn income in your spare time since it is not one of those simple survey sites. It offers a variety of activities and most tasks only take 15 minutes.
If you're a cash-strapped college student, this can also be a fun way to earn cash before class or in the evening from your dorm room or anywhere else on campus with the InboxDollars mobile app.
Active members can potentially earn up to $30 in a day by completing a variety of activities. To instantly begin earning as much as possible, follow our tips.
Doing so ensures InboxDollars is a legitimate way to make money online.
To maximize your earning opportunities, make sure you download the InboxDollars toolbar.
Doing so will help you make money for any online activity you do, even when you're not on the InboxDollars website. And, you will even get paid $1 for installing it!
1. Paid Online Surveys
InboxDollars surveys are one of the most lucrative ways to make money because you take several a day.
There are dozens of paid online survey sites, but you might like InboxDollars because they partner with several survey sites to provide you more daily opportunities all in one place.
Each survey has a different payout based on its length and survey topic. Most surveys take less than 15 minutes to complete and pay up to $10.
Make sure you complete the additional profile surveys that are offered so that you get the most relevant and highest paying surveys based on your background, life experience, and interests.
Even if you don't qualify for a survey, InboxDollars will still give you a Spin and Win token to win additional cash prizes. By successfully completing a survey, you will earn the cash payout and an entry for their "Scratch and Win" game.
2. Read Paid Emails
The second most lucrative way to make money with InboxDollars is to read their paid emails.
You will receive up to four messages per day and each message offers additional opportunities to earn cash.
Some of the offers I received in the PaidEmails were getting paid $25 to take a health insurance survey and $10 to open a new bank account.
New offers arrive every day and you receive more emails by opening the paid emails on a daily basis. It only takes a few seconds to discover the best income opportunities and your inbox won't get flooded with junk mail which is a huge bonus too.
3. Get Paid to Test Products
Have you always wanted to be a paid product tester?
When you're not taking surveys or reading your email, InboxDollars provides 100% free offers that pay you to join survey research companies, download and test apps, or even monitoring your credit score for free as just a few examples.
There are also paid testing opportunities that require you to buy a sample or sign-up for a free trial that you must cancel if you don't want to pay for the service.
Some of these offers include getting $20 to try LifeLock identity theft protection for a service that costs $8.99 a month. Even if you end up canceling after the first month, you still make $11 for trying out LifeLock.
Amazon Kindle and Amazon Audible might be your go-to sources for ebooks and audiobooks.
However, InboxDollars will pay you $2 to try Kobo and other ebook platforms that offer the same titles but pay you to read books instead of the other way around.
4. Redeem Grocery Coupons
InboxDollars pays you 10 cents for each printable coupon, plus the money you save with the coupon and receipt scanning apps like Ibotta.
InboxDollars coupons can help you save on brands you buy on a regular basis with more than 200 printable coupons.
Here are some examples:
$0.50 off any Colgate toothpaste
$0.55 off any Minute Maid orange juice
$1.00 off Quaker Oats or Kellogg's cereals
$2.00 off Huggies diapers
Redeeming these four coupons, you would save $4.05 at the cash register and make 40 cents from InboxDollars. That's an extra $4.55 you wouldn't have without InboxDollars.
Besides grocery coupons, InboxDollars offers additional cash bonuses plus 5% cashback on every Groupon purchase.
If you were to go directly to Groupon to buy the same deal, you wouldn't earn this additional cash back.
5. Shop Online and Get Cash Back
In addition to printable grocery coupons and 5% back on Groupon purchases, you can also get cash back by shopping online through partners of InboxDollars.
Once again, you're going to be spending this money so you should go through a cash back portal like InboxDollars to get some money back and ultimately pay less.
Get up to 4% cash back from the following:
Walmart
Kohl's
Best Western
Priceline.com
The Disney Store
6. Search the Internet
Another way to make a small income is by searching the internet through InboxDollars instead of going directly to Google or Bing to begin your research.
You will only earn a few cents per search, but it's an easy way to earn a little extra cash through InboxDollars.
You're already going to be surfing the web so you might as well get paid for it, right?
For every four searches you complete, you earn an entry into the Scratch and Win cash sweepstakes.
By banking up your entries, you can potentially win up to $100. Even if you don't win the top prize this time, you will still walk away a winner with a small cash prize.
By installing the InboxDollars toolbar and making InboxDollars your default search engine, you will make money with every web search you complete.
7. Watching TV and Videos
InboxDollars might not offer the exact same content as you might watch on YouTube, but you get paid to watch videos here.
You can watch short video segments on:
Current events
Upcoming advertising campaigns
Videos about entertainment
Health videos
There's a little something for everybody to watch and makes it easy to find something to watch and make money simultaneously.
8. Playing Games
You can also get paid to play your favorite games online for free! They have classic games that you played as a kid like Chess, Solitaire, and Hearts. In addition, they have the latest and greatest games from Bejeweled to Super Plinko.
How much you make depends on the game and your top score.
Whether you need a break from surveys or simply want to do something fun after a long day, check out InboxDollars to play GSN's free and premium games.
How to Get Paid from InboxDollars
Many online task-based websites reward you with points instead of cash rewards. In fact, when you first visit the InboxDollars website, you see the statement "You will earn REAL cash" implying all payout rewards are cash-only.
That's mostly true.
InboxDollars offers three different payment options:
Regardless of which payment you choose, you need a minimum $30 rewards balance to request payment.
This threshold is relatively high compared to many online survey sites and even InboxDollar's largest competitor, Swagbucks, that lets you redeem your points for gift cards as small as $3.
If you're only a casual survey taker or don't plan on using InboxDollars on a consistent basis, your time might be spent more wisely elsewhere with lower payment thresholds that prevent you from getting discouraged and not making any money at all.
InboxDollars Members: InboxDollars offer a Gold member level where your payments (Prepaid Visa, Inboxdollars eCards, or Check) will be processed 3-9 days after your request rather than 16 days for non-Gold Members.
Your first payment will automatically put you in Gold Membership. Pay attention to perks and other tips on social media.
Advantages
InboxDollars is indeed a legitimate way to make money online.
Here are a few reasons why:
Make money in your free time
Earn cash or gift cards
Most activities take less than 10 minutes to get paid
Earn your first $5 just for signing up
Disadvantages
You will make money with InboxDollars but it may take some time to earn cash from the many activities.
Reasons this might not be for you:
Relatively high $30 minimum balance to request payment
Don't enjoy taking surveys or testing products for cash
Other websites may offer more relevant surveys
Is InboxDollars Legit?
The Better Business Bureau (BBB) gives InboxDollars an A score.
With a 4.2 (out of 5) TrustPilot rating and real people earning cash for almost 20 years, you won't get scammed by InboxDollars.
You just have to complete most of your current online activity through InboxDollar to get a check from them on a regular basis.
Summary
We hope you found our InboxDollars review helpful. As we shared, anyone can make money quickly with InboxDollars. Although you will not get rich, it is possible to earn extra cash with this side hustle in a short period of time. Note, you must complete surveys in order to receive a payout.
It is worth noting that many of the deals will vary on a daily basis, so be sure to visit InboxDollars directly to see their latest offers to put a little extra cash in your pockets.
Have you tried InboxDollars before? If so, tell me about your experience in the comments below.