Did you know that you can actually get paid to watch videos?
There are several companies out there that will pay you to watch TV, videos, play games and more.
Visit these sites to start earning extra money in your spare time.
Top Ways to Get Paid to Watch Videos
InboxDollars
Watch videos to earn actual dollars. Get a $5 bonus when you join.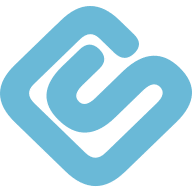 Swagbucks
Cash out minimum starting at $3 doing hundreds of fun tasks.
Earnably
Earn rewards by watching videos and taking surveys.
Take a look at the sites below to decide what is important to you.
Each site has different options, like getting paid in cash, that you can choose from to start making money watching videos.
1. Swagbucks
One of the easiest ways to earn money online is with Swagbucks.
You will earn bucks for watching a variety of videos ranging from world news, sports highlights, and other themed videos.
It's even possible to get paid to watch sponsored videos. You can usually earn around 30 points per day for watching videos. 4,000 points equal $40. But you can get a gift card payout with just $1.
2. InboxDollars
InboxDollars also allows you to get paid for watching videos on a daily basis.
As one of the leading Swagbucks alternatives, you will also make money completing surveys, playing online games, performing web searches, and signing up for promotional offers.
So far, InboxDollars members have earned over $400 million in rewards!
3. Earnably
Earnably is a free rewards site that will pay you for watching videos, taking surveys, and completing offers. You earn points for each task you complete.
Trade in your points for cash via PayPal or gift cards like Amazon and other popular retailers. This is a great way to get free Amazon gift cards which is like free money.
Simple tasks that take 5 minutes can earn you from 17 points to 202 points. If you invite friends, you can earn 10% of their earnings for life. Plus you can earn even more with promo codes.
Almost all surveys completed will credit your account instantly.
The minimum payout with Earnably is just $1.
4. MyPoints
MyPoints is a sister site to Swagbucks. The way to earn is exactly the same but the award options can differ.
To earn points you must complete a watch playlist, the entire playlist, in order to receive the points. Some of the topics covered include parenting, politics, sports, and entertainment.
5. iRazoo
iRazoo has been in business for over a decade and has paid out over $150 million to members so far.
When you watch videos online on iRazoo, you'll earn points. With over 50 channels of content, you'll never run out of things to watch.
You'll earn 100 free points just for signing up.
iRazoo works with Android and with iOS devices.
6. InstaGC
InstaGC makes it easy to earn money watching videos. All you have to do is head over to the site, sign up, and follow the instructions.
You can also earn money the following ways:
Completing surveys
Shopping online
Searching the web
Get paid instantly with online gift cards from over 300 retailers from a $1 balance. Earn points for watching. It is that simple.
InstaGC is a legit way to earn as a side hustle. They rank with some of the other survey sites like Nielsen, and others. InstaGC lets you earn as much as you complete.
7. KashKick
Kashkick lets you complete shorts online tasks like surveys, videos and web searches to earn cash rewards. You can also sign up for services to receive bonus cash.
It's free to join but it's common for the higher-paying offers to require a purchase. You may also need to cancel a trial subscription to avoid additional charges.
Most of the moneymaking opportunities are for online surveys and product offers.
You can request payment once your balance reaches $10. That's one of the lowest pay out thresholds on this list.
8. AdWallet
AdWallet is a GPT site as well. They'll pay you up to $3 for each interaction.
The site is easy to use. After you sign up, you'll get notifications when there's a video for you to watch.
Each video is hand-picked based on your preferences. After you watch your video, you'll answer a question or two about the video. Then you'll get paid.
Once you've earned at least $10, you can cash out. The company has paid out over $1.1 million to its users in just 12 short months.
You can also choose to donate your earnings to a selection of charities.
9. FusionCash
FusionCash, like some of the other here, is a GPT site.
Other ways to earn money with FusionCash:
Try advertiser offers (up to $20 each)
Take surveys ($1 to $5 each)
Watch Videos (1¢ to 5¢ each)
Post in the forum ($3/month)
Get paid to click (15¢/day)
Sign up for Daily Cash Emails (2¢/day)
Work on microjobs (1¢ to 50¢/unit)
Plus, you'll get a $5 bonus just for signing up.
Now, you're not going to get rich watching videos on FusionCash, but it will help you bring in some extra cash.
10. Nielsen TV Ratings
If you still watch traditional television, you can also make money by becoming a Nielsen family.
For decades, "Nielsen families" have been the primary influence for television show ratings as households track which shows they watch.
While this is an exciting opportunity, participants are chosen at random, and there isn't an application process.
You will need to watch your mailbox for an invitation. If you are selected, they will pay you for your efforts.
The details on payment are sparse. With that, you might not know how much you can earn until selected. But most families report eraning around $10 per month.
Nielsen does invite more families during the "sweeps" season months of February, May, July, and November.
11. QuickRewards
Another site that allows you to make money watching videos and completing other online tasks is QuickRewards. Many people from the online community prefer QuikRewards because membership is open to residents of the U.S., Canada, and the U.K.
In addition to getting paid to watch videos, you can also sign up for additional money making opportunities including at least three daily surveys, getting paid to read emails, and a daily shopping opportunity that allows you to earn at least 25% cash back.
12. AppNana
AppNana pays you to download and test different apps. While most apps might pay you to play games, there are non-gaming apps and paid advertisements as well.
You will earn "nanas" for each activity completed that you can redeem for Amazon, iTunes, Google Play, and Xbox gift cards. As of 2022, members have earned over $10 million in gift cards.
If you like to play mobile video games, this is a great way to earn. Additionally, you can watch video ads and earn.
13. CreationsRewards
CreationsRewards pays you for watching videos and also shopping online, taking surveys, exploring websites, playing trivia games and referring friends.
Your earnings opportunities are virtually limitless. With CreationRewards, you can make money in your free time or part time. For most, this would not be a full time job yet another way to earn extra money.
If you are someone that likes to watching TV shows, movies and more, this could be a great side hustle for quick cash.
Bonus: New members can also earn a $5 signup bonus.
14. Become a Mystery Shopper with VeriTES
VeriTES is another company that allows you to become a mystery shopper and undercover evaluator at your local movie theater. They also provide open opportunities such as filming the trailers on movie screens before a feature begins and collecting ticket sales information on behalf of the distributor.
If you are tasked with filming the pre-feature trailers, you will most likely not be able to watch the actual feature as you have to bounce from screen to screen, but it can still be a fun experience.
The details on payment are limited. But don't expect this income stream to replace your day job.
15. Become a Theatre Checker
If you like going to the movies, you can get paid to become a theatre checker with Market Force. While the technical position name is a Certified Field Associate (CFA), you can get paid to perform the following tasks:
Record advertisements before the feature begins
Count number of patrons
Retrieve box office information at the end of the business day
Review theater information including ticket prices, patron counts, sound and picture quality, etc.
Mystery Shop
Assemble promotional material
Poll moviegoers after the feature ends
Most assignments occur on Friday, Saturday, and Sunday. You will get paid to perform these tasks and will also be reimbursed the cost of your admission ticket. Market Force will also provide you a letter of authorization, so you do not get hassled for recording advertisements and conducting on-site research.
Expect to earn around $3 to $15 per task.
Frequently Asked Questions
Here are some common questions when it comes to making money while watching videos.
Can you really make money watching videos?
Yes! there are many companies that will pay to get people to watch videos online. Some of these videos are ads, music videos or even full episodes of shows.
How much can you earn watching videos?
The pay for watching videos will vary. Some opportunities will pay pennies while others could pay up to $3 per interaction.
How do you get paid after you watch a video?
Most companies will pay via Paypal while others will pay you with gift cards to popular stores.
Summary
You can get paid to watch videos in your free time from almost anywhere. It's possible to make money from home or even while waiting in line.
The flexibility of how you can earn money watching videos and movies is what makes this a fun and creative opportunity for anybody.