If you like to watch videos online, why not get paid to watch videos?
There are actually several companies out there that will pay you to watch videos and TV.
Visit these sites to start earning extra money watching videos in your spare time.
How to Get Paid to Watch Videos
Take a look at the sites below to decide what is important to you. Each site has different options, like getting paid in cash, that you can choose from to start making money while video watching.
1. Swagbucks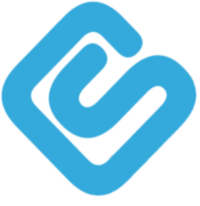 One of the easiest ways to make money online is with Swagbucks. You will earn bucks for watching a variety of videos ranging from world news, sports highlights, and other themed videos. It's even possible to get paid to watch videos that are sponsored.
In addition to getting paid to watch videos and movie trailers, you can also make money surfing the web, taking online surveys, and even shopping online.
When you are ready to be paid, you can redeem your bucks for gift cards or PayPal cash. It's your choice.
2. MyPoints
MyPoints is a sister site to Swagbucks. The way to earn is exactly the same but the award options can differ.
To earn points you must complete a watch playlist, the entire playlist, in order to receive the points.
Other ways to earn with Mypoints:
Play video games
Take online surveys
Read promotional emails
Refer a friend
Surf the web
3. InboxDollars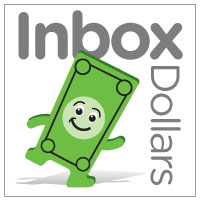 InboxDollars also allows you to get paid to watch videos on a daily basis. As one of the leading Swagbucks alternatives, you will also make money completing surveys, playing online games, performing web searches, and signing up for promotional offers.
You'll get paid for opening sponsored emails sent from InboxDollars. You might also like this Swagbucks alternative because you can choose a cash payment and earn your first $5 just for signing up.
So far, InboxDollars members have earned over $400 million in rewards!
3. National Consumer Panel
National Consumer Panel is a joint venture between Nielsen and IRi that tracks people's opinions on a variety of subjects. While NCP is primarily focused on tracking your shopping habits by scanning of products you purchase, they also provide video surveys to collect your opinion for advertising campaigns and product spots.
To get started with NCP, you'll need to have an Apple or Android device. If you don't have a compatible smartphone, National Consumer Panel will also send you a barcode scanner.
The panel is about downloading an app (free of charge). With the app, you'll scan the barcodes of the products you buy and receive points. The points can be redeemed in Nielsen's gift catalog and gift cards. You'll also be entered in cash sweepstakes and surveys to earn more rewards. The longer you'll stay, the most you'll earn. 
4. Watch Netflix
As the most popular subscription video streaming service, Netflix periodically hires "taggers" to watch and tag their programming to provide accurate recommendations to fellow subscribers.
You can see all open positions on the Netflix job board. Tagger positions are not the most financially lucrative and can require long hours. But, if you love to binge-watch content or watch anything Netflix has to offer, this can be a great opportunity.
5. Viggle
Viggle makes it easy to earn money watching your favorite TV shows. All you have to do is "tap the app" when watching TV or streaming on Netflix, Amazon, or Hulu. You will earn one per minute plus any bonuses.
Some shows offer a 10x bonus that allows you to earn 10 points per minute of viewing. To make watching videos fun, Viggle offers in-show games and opportunities to interact with your friends to earn even more points. Viggle will even offer extra points for watching new shows in addition to your current favorites.
Viggle works for Android or Apple devices. You can use your points for gift cards, prizes, or cash with a prepaid debit card.
6. iRazoo
iRazoo has been in business for over a decade and has paid out over $100 million to members so far. When you watch videos on iRazoo, you'll earn points.
You can use your points to get PayPal cash or to get a gift card for popular retailers like Amazon.
Note: you can earn extra points on iRazoo by taking surveys, playing games, completing offers, and more. And they've also got a referral program that will earn you points when you refer loved ones to sign up.
iRazoo works with Android and with iOS devices.
7. Nielsen Digital Voice
As many households are cutting the cable TV cord and streaming TV shows and videos online, the methods used to measure TV viewing habits have changed. Nielsen Digital Voice gives you the opportunity to tell the world what you watch on your computer or mobile device by downloading the Nielsen mobile app.
In addition to being able to get paid to watch videos, you will also get rewarded for your additional web activity as well.
You will get rewards and also be able to enter into the monthly cash prize drawings. Nielsen gives away at least $10,000 each month, and over 400 members win smaller cash prizes. It's also possible to earn additional rewards for participating in surveys.
8. Nielsen TV Ratings
If you still watch traditional television, you can also make money by becoming a Nielsen family. For decades, "Nielsen families" have been the primary influence for television show ratings as households track which shows they watch.
While this is an exciting opportunity, participants are chosen at random, and there isn't an application process. You will need to watch your mailbox for an invitation. If you are selected, they will pay you for your efforts.
Nielsen does invite more families during the "sweeps" season months of February, May, July, and November.
9. Slidejoy
If you enjoy interactive ads on your smartphone, give Slidejoy a try.
Slidejoy will display an ad when you unlock your phone on the passcode screen. Sliding your thumb right will dismiss the ad while sliding left will engage the ad and take you to the advertiser's website to interact with the ad.
These ads can include watching YouTube videos, browsing the advertiser's website, activating a digital coupon, or earning Google Play credits. To ensure fairness, you earn the same amount if you interact or dismiss the ad. You can also earn points for referring friends and linking your Facebook account.
For now, Slidejoy is only available on Apple and Android smartphones. They have plans to make Slidejoy tablet-compatible.
10. QuikRewards
Another site that allows you to make money watching videos and completing other online tasks is QuikRewards. Many people from the online community prefer QuikRewards because membership is open to residents of the U.S., Canada, and the U.K.
In addition to being able to get paid to watch videos, you can also sign up for additional money-making opportunities including at least three daily surveys, reading emails, and a daily shopping opportunity that allows you to earn at least 25% cashback. You're able to redeem points for cash in your PayPal account and gift cards to your favorite restaurants and stores, including Amazon.
11. CreationsRewards
CreationsRewards pays you to watch videos and also to shop online, take surveys, explore websites, play games, and refer friends.
The earnings opportunities are virtually limitless, and you can use your rewards points to get gift cards and PayPal cash. New members can also earn a $5 signup bonus.
12. KashKick
The KashKick site is slightly different from the other sites that pay you to watch movies or complete surveys. Kashkick displays its offers in one place.
Most of the offers require you to sign up. KashKick gets paid to promote products and services then shares the commission with you. Examples include Yoga classes, Hulu, and others.
Make sure you read the conditions carefully. Some subscriptions start with a free trial yet continue into a paid subscription after the trial has ended.
Summary
You can make extra cash to watch videos in your free time from almost anywhere. It's possible to make this a side hustle and make money from home or by visiting public places. If you have a smartphone, you can also make money on the go as well.
The flexibility of how you can earn money watching videos and movies is what makes this a fun and creative opportunity for anybody.
Have you made money watching television or videos? If so, let me know your experience below.