If you want to make some extra money, using websites that will pay you to complete activities like taking surveys or watching videos can be a great solution. QuickRewards is one option to consider.
This site promises to pay you cash for tasks and offers the lowest minimum payout threshold in the industry. But is QuickRewards legit?
In this QuickRewards review, we'll help you decide if signing up for the site and using it is worth your time.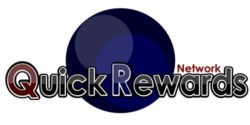 Summary
QuickRewards is a get-paid-to site that will pay you to complete short tasks, shop online and complete offers. You won't get rich using QuickRewards, however you can bring in a few extra dollars of spending money each week.
Pros
Free to sign up
Easy earnings avenues
Make money in your spare time
Save money when shopping online
Cons
Payout for most activities is minimal
Online shopping partners list is shorter than other similar sites
What is QuickRewards?
QuickRewards advertises itself as an incentive-based marketing company. This means that the company connects its members with its advertising partners.
According to the QuickRewards website, the company is dedicated to providing exceptional customer support and maximizing its members' earnings.
With QuickRewards, you can make money by:
Completing surveys
Completing offers
Shopping
As a member, you'll be paid for your participation.
Is QuickRewards Legit?
QuickRewards has paid out over $7 million in rewards since its inception.
This payout statistic helps solidify the fact that QuickRewards is a legit website.
How Does QuickRewards Work?
Like all GPT (get-paid-to) sites, QuickRewards tracks the activities you complete on the site. Then, it sends the information to advertisers to help them develop better products and services.
If you're going to be browsing the web in your spare time anyway, you might as well earn some cash in the process. This is where QuickRewards comes in.
While you won't be able to replace your job by completing tasks on the platform, you may earn enough to cover holiday gifts or have some extra spending money.
Anyone age 18 or over who is a resident of the U.S. or Canada can join QuickRewards. Memberships are limited to one per household.
You can earn points on QuickRewards when you complete any number of short tasks online.
Each task requires very little effort and pays a minimal amount. However, you can do the tasks when you're sitting with a few minutes of spare time. This means that you can earn money outside of a traditional job.
As a bonus, your participation with QuickRewards can also influence products and services offered by advertisers.
How Much Does QuickRewards Cost?
QuickRewards is free to join as a member. It also costs nothing to maintain your membership. The company website says they'll never charge you to become a member.
It also says they'll never ask you to pay for an upgraded membership. However, it's important to keep in mind that you must maintain a minimum activity level to remain a member.
The minimum activity level requirement says you must sign in and earn at least 1 point every 90 days.
Your account can be deleted and your earned points will be forfeited if you don't meet this minimum activity requirement.
Key Features of QuickRewards
QuickRewards has several features that allow you to earn money. Here are the details of some of those features.
Completing Surveys
QuickRewards will give you points for completing surveys. Most surveys take roughly 10 minutes to complete.
You'll likely earn as much as $1.00 per survey, but most surveys top out at $0.75.
Each survey takes a different amount of time to complete. There is an abundance of surveys available through QuickRewards.
However, the number of surveys you qualify for depends on whether you fit the demographic the company running the survey results is searching for.
It's important to read the survey questions fully and accurately. If you complete a survey too quickly, you could be disqualified from that survey and other surveys in the future.
Shopping Online
As with other cash back shopping sites, QuickRewards will pay you to shop through its shopping portal.
The website partners with over 100 national retailers, including superstores, travel sites, top department stores and more.
Depending on the retailer, you can get up to 20% cash back when you purchase items at partner stores by accessing their websites through your QuickRewards account.
Note that you must shop and complete your purchase by accessing the store through your QuickRewards portal.
If you leave the portal and want to return to finish your purchase, you must go back to the retailer through your QuickRewards portal. Otherwise, you won't get credit for your cash back amount.
QuickRewards cannot go back and credit the cash back amount after you've completed your purchase if you didn't access the store site through the QuickRewards portal.
Complete Offers
When you become a member of QuickRewards, you will receive email newsletters that contain special offers.
An offer might be a discount on a service, a trial offer, a printable coupon or another type of offer.
Each time you take advantage of an offer, you'll get paid whatever the amount stated is.
QuickRewards adds new offers frequently. As a result, you should check offers often to see if there are offers that fit your lifestyle or needs.
Play Games Online
QuickRewards will pay you to play games on its website. The games you can play to earn points are free.
You'll earn points for playing specified games for a certain amount of time.
Keep in mind that QuickRewards will also advertise paid games on its site. You'll want to be aware of that as you play to ensure you don't end up having to pay money.
Earn Tokens for Prizes
Another option for earning on QuickRewards is to earn tokens. Tokens are earned for completing various activities within the QuickRewards site.
As you earn tokens, you can redeem them for prizes in the redemption center. For instance, you might purchase a magazine subscription or get movie tickets to a theater near you.
You can view the redemption center for more information on how to earn tokens and what types of prizes you can buy.
Remember that earning tokens is different from earning points. You won't be able to trade your tokens in for cash unless there's a cash prize option you qualify for at the time of your redemption.
Other Earning Options
QuickRewards offers other earning opportunities as well. For instance, you can earn points by watching videos. See the QuickRewards website for more information.
Keep in mind that QuickRewards doesn't have a referral program at this time. However, they are working on designing one, so you may be able to earn extra points for referring friends soon.
Attractive Cashout Options
One nice thing about QuickRewards is that they have a low minimum threshold for cashout. You can cash out your money to PayPal as soon as you've earned $0.01 (100 points).
Plus, you can get a gift card when you've earned as little as 5,000 points. This is equal to $5.00.
Along with PayPal money, you can choose to get gift cards from over 50 retailers such as Amazon, Target and Walmart.
Amazon will send you an e-gift card. Most other retailers send physical gift cards through the mail.
Some retailers will charge shipping fees for mailing gift cards, while others will not. Also, in most cases, physical gift cards cannot be sent to P.O. boxes.
QuickRewards Reviews
QuickRewards earned a 3.7 out of 5 rating on Trustpilot with 24 reviews. 69% of the reviews rated the company as "excellent," while 23% rated it as "bad."
Here is a sample of the reviews on Trustpilot:
"I have been a member of QuickRewards for about nine years now. Bear in mind that I belong to a number of rewards sites and QuickRewards is hands down the best one for me……I cannot say that I have had any issues with them." – Martha Evans
"100% scam website. Do not receive any payment." – Ch Usama Arain
"I have been a member of this site for well over 10 years. I cannot say enough about their customer service. They are the most helpful of any I have been a part of, and quick too." – Cathay G.
"Horrible website. They banned my accounts and then blocked me on Facebook when I messaged them." – CoolKid Gaming
Alternatives To QuickRewards
You might be looking for alternatives to QuickRewards if you want to make money by doing short tasks online.
Here are some popular alternatives to QuickRewards.
MyPoints
Similar to QuickRewards, MyPoints will pay you to complete a variety of tasks.
This GPT site pays you points when you complete activities like sharing your opinion, viewing videos, searching for content, online shopping and more.
You can use your points to transfer cash to PayPal. It's also possible to get gift cards from retailers, including eBay, Google Play or Best Buy.
Read our MyPoints review for more details.
Swagbucks
Swagbucks is probably the closest alternative to QuickRewards. Like QuickRewards, Swagbucks will pay you to take surveys, watch videos and shop online.
You can also earn points (called SB) when you search the web, play games and complete offers.
The points you earn on Swagbucks can be used to get PayPal cash or free gift cards from popular retailers such as Amazon and Walmart.
It's free to join Swagbucks. Plus, if you sign up at the right time, you could be eligible for a cash bonus.
See our full Swagbucks review.
InboxDollars
InboxDollars is another site that will pay you to complete surveys and other tasks online. This site will give you money (not points) for shopping online, playing games and other activities.
You can get access to printable coupons on the InboxDollars site as well. When you want to get your InboxDollars cash, you can transfer it to PayPal.
There's also an option to get a Visa gift card or a gift card to a popular retailer.
See our full InboxDollars review for more information.
FAQ
Before signing up for QuickRewards, these frequently asked questions might be able to help you determine if the site is right for you.
How do I sign up for QuickRewards?
Signing up for QuickRewards is easy. Just fill out the form on the QuickRewards website. This takes about 30 seconds to do.

Then, click on the confirmation link sent to your email address
Who can join QuickRewards?
Any resident of the U.S. or Canada who is 18 years of age or older can join QuickRewards.
How long does it take for cashouts to be processed?
PayPal cashouts and Amazon e-gift cards are usually processed within 24 hours. Physically mailed gift cards are mailed once per week and should be received within one to two weeks.
Do I need to cash out my full balance when I'm ready to cash out?
No, you do not need to cash out your full balance. You can cash out for as much as you'd like.

Note that PayPal cashouts are limited to two per day.
Summary
QuickRewards is a legit GPT site that will pay you for completing activities and shopping online.
If you're looking to make a bit of extra money while you're waiting for your doctor's appointment or watching TV, QuickRewards might be a viable option to consider.
However, as with other GPT sites, you're not going to get rich by using QuickRewards. The per-hour earnings aren't that great.
If you really want to bring in some serious extra cash, consider looking into an online side job.