One way to get money back while shopping is to use a cash back website.
You're going to shop anyway, right? Why not earn some extra cash while you do so?
Also, the money you earn by shopping online can save you money on shopping trips.
Check out these websites that give cash back to see if one (or more) of them might be a great way for you to earn some extra cash as you shop online.
Our Top Picks:
CapitalOne free price comparison tool and cashback app.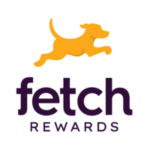 Fetch Rewards will reward you cash back for scanning receipts.
Honey is a free browser extension that helps you save money.
Top Cash Back Websites
Here is all you need to know about each cashback site so you can earn as much as possible.
1. Capital One Shopping
Capital One Shopping works a bit differently than some other cashback sites.
It doesn't give you cashback directly. Instead, it's a totally free price comparison tool that works on Amazon and thousands of other shopping sites.
When you shop through the Capital One Shopping portal, it scours the net for competitive prices on the items you want to buy.
In addition, Capital One Shopping also searches for discount codes, coupon codes and more.
It even has a price drop notification tool that shows you if an online retailer has dropped their price on an item you're looking at.
When you shop and purchase using Capital One Shopping, you can also earn credits.
Then you can use your accumulated credits to get free gift cards from a variety of online stores.
Some of the stores include:
Walmart
Lowe's
Nike
Wayfair
Capital One Shopping is free to use, too. You do not have to have a Capital One card but it does not hurt to have one.
So, along with earning points for shopping, you can find competitive rates.
Disclosure: Capital One Shopping compensates us when you get the browser extension using the links provided.
2. TopCashback
TopCashback is a site that will give you cash back when you shop. The rule is that you need to access the stores you want to buy from through the TopCashback shopping portal.
When you shop online using the portal, TopCashback will credit your account for the percentage back listed on the site.
One thing that's different about TopCashback is that, while other cash back sites split the cash back given them by retailers with their members, TopCashback promises to give all cash back it gets to its members.
Some partners with include:
CafePress
Macy's
Levi
Bloomingdale's
Verizon
Aveda
Wallgreens
You might be wondering how TopCashback earns money if they're giving away all of their partner earnings to their members.
The TopCashback website contains affiliate links within advertisements on the site. When members click on those affiliate links, TopCashback earns money for purchases.
TopCashback clearly labels these offers as "zero cash back" offers so you know when you're about to click on a link and make a purchase that won't get you cash back.
When you're ready to get the cash you've earned, you can choose to receive it via PayPal, ACH, gift card, or other choices.
The TopCashback website says that its members earn an average of $345 per year in cash back savings.
3. Honey
Honey is free browser extension that helps you save money. When you use it as you shop online, it helps you find the best coupon codes on the net.
The Honey website says the average user discount is 17.9%.
Like Earny, the Honey extention works automatically. It partners with over 30,000 retailers to find you the best prices on things you buy online.
Then Honey automatically adds the best coupon code it can find to your cart. This makes the Honey app super easy to use.
It just scans for the best discounts in the background while you shop as you always have. Honey also has a droplist feature.
When you add items to your Droplist account, Honey will notify you once it detects a price drop.
4. Rakuten
Rakuten is one of the most popular cashback sites. The company has helped members earn over 1 billion dollars in cashback to-date, according to its website. That a LOT of cashback.
Here's how it works. Before you shop online, you visit the Rakuten website and login to your account (it's free to open one). While you're in Rakuten, you click on the link to the store or stores where you want to shop.
After you make your purchases, Rakuten will credit you for your cashback. Rakuten gives cashback of varying amounts from over 1,800 online retailers, according to its website.
Depending on which stores you shop at, you'll get different cashback percentages.
Here are some examples:
Kohl's: 3%
Macy's and Groupon: 6%
Sephora: 4%
Walmart: Up to 7%
Sierra Trading Post: 2.5%
They also feature other cash incentives at times, such as "X cashback when you spend X dollars" at a participating store. As you can see, they have a wide variety of stores to choose from when buying items online.
There's a cashback store partner for just about everyone at Rakuten.
And as with some other cashback sites (more on that below), Rakuten often has sign-up bonuses for new members. They also pay members for referring others who sign up and use the program.
You'll get your cash back automatically once per quarter, either via PayPal or via a check.
Rakuten has one of the biggest lists of retailers participating in their cashback rewards program. It's definitely worth checking out.
Sign up bonus: $10
5. Swagbucks
You've probably heard of Swagbucks. You might know that they pay you for a variety of activities.
Swagbucks will pay you for:
Taking surveys
Searching the Internet
And they'll also pay you for shopping online. Since it launched, Swagbucks has paid members over 281 million dollars in cash and gift cards. Want to get in on the money?
Here's how you can earn cashback by buying items online.
First, you have to become a Swagbucks member. It's free to join, so no worries there. Then you can log in to your account.
On the left sidebar, you'll see a tab that says "Shop." It's located right under the "Home" button. Once you click the "Shop" button, the site will populate a list of stores, along with their cashback amounts.
You can scroll through the list or search by store. As with Rakuten, each store offers various cashback amounts.
Here are some examples from the Swagbucks website:
2 percent cashback from Best Buy
1 percent cashback from Kohl's
Up to 10 percent cashback from Hotels.com
Up to 5 percent cashback from Amazon
6 percent cashback at Macy's
After you complete your shopping, Swagbucks will credit your account with your earned SB points. Those points can then be converted into PayPal Cash.
Bonus: One nice thing about Swagbucks is that there are other ways to earn cash besides shopping. I've mentioned some of those ways above: taking surveys, watching videos, etc.
However, you can earn bonus Swagbucks by referring others too. And the company regularly runs sign-up bonuses for new members. Lots to love about shopping for cashback here.
6. Upromise
Upromise is a cash back site with a higher purpose. When you earn cashback through Upromise, the money goes toward college expenses for you, your children, or other people in your life.
Earning cash for college through Upromise can be a great way to help you avoid student loan debt.
When you sign up for a Upromise account, you can earn rewards in a number of ways. You can open a Upromise Mastercard and get cashback on purchases.
The cashback you earn goes into your Upromise account and can be transferred to a 529 account.
You can also earn rewards with restaurant purchases using your debit/credit card. A third way you can earn is by making online purchases through the Upromise shopping portal.
When you link your 529 account to your Upromise account, you can transfer the rewards you earn via Upromise to your 529.
If you're searching for an effortless way to save money for college, Upromise could be one answer.
See the Upromise website for signup bonuses for new members to earn even more.
7. BeFrugal
BeFrugal is one of the most rewarding of the cashback sites as it gives you cashback of up to 40% from over 5,000 stores. The BeFrugal website says they guarantee the highest cashback payout.
The guarantee says that if you make a cash back eligible purchase on BeFrugal and then find a cash back rate on another cash back site that is higher than what is offered on BeFrugal, BeFrugal will 125% of the higher cash back rate.
The process is the same as others mentioned here:
Shop at your favorite stores
Access those stores through the BeFrugal shopping portal
Complete your purchases via your portal access
Earn your cashback
BeFrugal offers several ways for you to get your cash back once you are ready to cash out.
You can choose to get your cashback via PayPal, Venmo, check, Zelle, Direct Deposit, or gift card.
Eligible store sites include Amazon, Walmart, Target, Best Buy, Home Depot, and more.
8. MyPoints
MyPoints rewards you with up to 40% cash back when you make purchases at partner stores.
The site partners with over 2,000 retailers such as Walmart, Amazon, Home Depot and more.
All you have to do is access your favorite stores through your MyPoints app. MyPoints will show you cash back deals at every partner store.
When you follow the MyPoints links to make your purchases, MyPoints credits you with the cash back.
You can earn additional points when you take surveys and complete other activities. There are also cash prize giveaways with MyPoints.
Choose to cash out for a number of rewards including gift cards at popular retailers. PayPal is one option for cashing out.
So if you have a PayPal account you can get your points converted to PayPal cash and added to your account.
9. Ibotta
I have to say that I'm a big fan of Ibotta. They make it so easy to earn cashback!
To date, they've paid out over 200 million dollars in cashback to users. Founder and CEO Bryan Leach wanted to create an easy way for smartphone users to earn cashback on purchases.
And he did! Ibotta is super simple to use. After you download the free Ibotta app, you just click on the app before you shop.
When the app loads, it lets you choose which store or stores you want to see deals from. When you click on the store(s) you're going to be shopping at, all of the offers for that store pull up.
Ibotta has offers from all kinds of stores and retailers – over 300 of them, including:
Target and Walmart
Albertsons, Kroger and Food Giant
Amazon
Costco, Sam's Club and Trader Joe's
So, after you choose the store where you want to shop, you can view all current offers for that store.
Bonus: You can set your account to include only the stores you prefer.
10. Drop
Drop is a cash back app that lets you earn cash back in a number of ways. You can earn cash back by:
Shopping at partner brands
Playing games and other activities in the app
Connecting debit and credit cards for extra points
All of the points you earn for the various activities get credited to your Drop account.
The shopping points can come from clothing, health and beauty products, dining out, entertainment expenses, travel experiences and more.
Drop partners with over 500 brands to get you cash back while you shop within the app.
Other activities that help you earn points include taking surveys, the Drop Spin game which randomly awards points and more.
With the points you earn from Drop you can get free gift cards to popular retailers.
If you use your free gift cards to purchase items you need, that's more money in your pocket (i.e. cash back) because you'll have to spend less on groceries, etc.
11. Mr. Rebates
Mr. Rebates has one of the largest amount of opportunities as far as cashback sites go since it partners with over 3,000 stores to give you cashback.
Some partner stores include:
Ace Hardware
Amazon
Walmart
Walgreens
Target
Darden Restaurants (i.e. Olive Garden)
As with other similar sites, it's extremely important that you access, shop, and complete your order through the Mr. Rebates site.
If you leave the site during your shopping session, your cashback earnings may not be credited to your account.
Mr. Rebates will give you your earned cash via check, PayPal, Venmo or you can get a gift card from selected retailers.
There is a $10 minimum to cash out your Mr. Rebates balance. Mr. Rebates also has a generous referral program.
When you refer friends who sign up and use Mr. Rebates, you get a credit equal to 20% of your referral's cash back earnings.
12. RebatesMe
RebatesMe has paid out over $30 million in cashback to shoppers. They'll give you cashback of up to 55% on purchases at over 3,000 stores.
Like other cash back sites mentioned here, you simply need to shop via your RebatesMe account portal to earn your discount.
Some of the stores that offer discounts:
Walmart and Target
Nike and Foot Locker
Sephora
Macy's
Bonus: they've got an impressive list of specialty stores for cashback on purchases too.
Once you've earned at least $10, you can request your cashback via PayPal, credit card or mailed check.
RebatesMe will give you a $5 sign up bonus if you earn at least $10 cashback during your first 365 days as a member.
In addition, you can earn referral bonuses of up to $10 each when you refer members who sign up and shop through RebatesMe.
13. Checkout 51
Checkout 51 is a site that partners with popular brands to get you cash back on purchases you make in store and online.
Every Thursday, Checkout 51 loads new offers for you to earn cash back. Offers are on specific brand products, such as Ben and Jerry's ice cream or Nestle chocolate chips.
You can add the offers you want to your Checkout 51 list and purchase them at the store.
Upload your receipt to the Checkout 51 website and you'll be credited for the cash back amount.
If you've done your shopping online, simply upload a copy of the packing slip when your order arrives.
Once your balance reaches at least $20 you are eligible to cash out. Checkout 51 answers cash out requests by mailing a check.
14. QuickRewards
QuickRewards is a get-paid-to site that will give you cash back for shopping via their portal.
You can earn rewards when you access your favorite stores through the portal and complete your purchase via the links.
In addition, you can earn additional points when you take surveys, play games, watch videos, complete offers and more.
One cool thing about QuickRewards is that they have a low payout threshold of only $0.01.
That means you can transfer your money to PayPal no matter how much you've earned.
With such a large variety of ways to earn and such a low cash out threshold, you might find it well worth it to sign up for a free QuickRewards account.
15. Shopkick
Shopkick helps you earn cash back by giving you points (called "Kicks") for activities you complete throughout your day.
For instance, you can earn Kicks by scanning bar codes on products at stores, even if you don't buy the products.
Or you can earn Kicks by shopping online through the Shopkick portal. You can earn by watching videos and learning about new products as well.
Note that the fastest way to earn money through Shopkick is to make purchases, as qualified purchases result in the highest number of Kicks.
When you're ready to cash out, you can use your Kicks to get free gift cards to popular retailers or to get cash transferred to your PayPal account.
Shopkick rewards start at just $5, meaning you can earn money quickly.
How Do These Cash Back Websites Compare?
| | |
| --- | --- |
| Company | Trustpilot |
| Capital One Shopping | 1.9 |
| TopCashback | 4.4 |
| Honey | 4.2 |
| Rakuten | 4.1 |
| Swagbucks | 4.3 |
| Upromise | 4.4 |
| BeFrugal | 4.6 |
| MyPoints | 4.4 |
| Ibotta | 4.2 |
| Drop | 3.5 |
| Mr. Rebates | 4.0 |
| RebatesMe | 4.0 |
| Checkout 51 | 3.9 |
| QuickRewards | 3.7 |
| Shopkick | 3.1 |
Summary
You're going to shop anyway, even if it's only for necessities.
If you want to earn some extra cash while you shop, try using one (or more) of the sites above to earn money back on your purchases.
After all, why not take advantage of free money? The cash back sites mentioned here offer ways you can earn cash back both in-store and online.
Many offer ways to earn cash back without spending a dime. These sites make it easy to put free money in your pocket.