Do you enjoy taking online surveys but don't want to earn a large balance before you can request payment?
InstaGC pays you to answer surveys, watch videos and use the internet. You can request gift card payments with a $1 balance.
Other survey sites require you to have a balance as high as $25 to receive payment for completing the same tasks. Waiting that long can feel like an eternity when you need money today.
This InstaGC review will help you decide if it is a good way for you to make money in your free time. InstaGC is a legit way to make extra money. However, some activities pay more.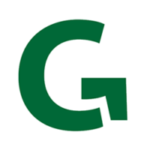 Summary
The best reason to join InstaGC is for their $1 gift card rewards. There are multiple ways to earn rewards points including surveys, watching videos and shopping online in your free time. However, you will primarily need to answer surveys to earn the most points per task.
Pros
Ease of use
Reward features
Free to join
Cons
No mobile app
Limited rewards partners
What is InstaGC?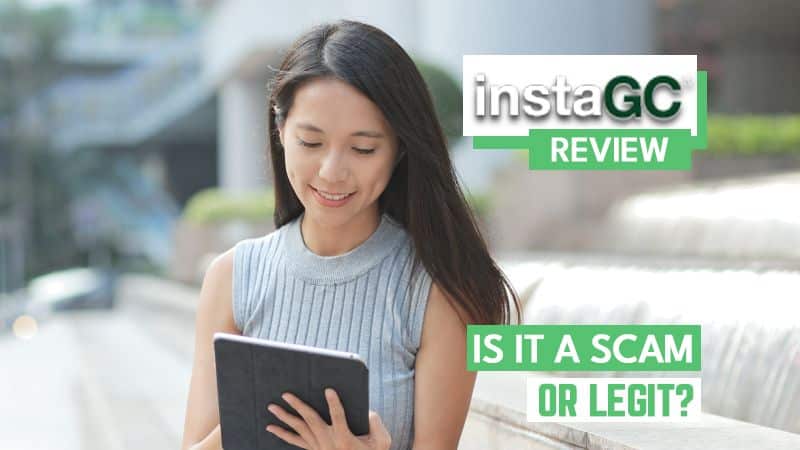 InstaGC (short for instant gift cards) is a get-paid-to site. You earn points for completing tasks that usually take 15 minutes or less.
Chances are, you already do many of these things for free on the internet. Now you can make money with little change to your daily routine.
What makes InstaGC impressive is that you can begin requesting digital gift cards with an award balance as low as $1. Cash rewards are available with a $5 balance.
PayPal payments are also available once you redeem $50 in gift card and cash payments. These are some of the lowest minimum payout requirements for any online side hustle.
InstaGC is also one of the older online survey sites and has been offering paid surveys since 2011.
Joining InstaGC
It is free to join InstaGC. You get ten free bonus points after signing up. These bonus points are worth 10 cents, and you only need to earn 90 more to start redeeming points for $1 gift cards.
Membership is open to most countries across the globe to adults at least age 18 years old. Teenagers at least age 13 years old can join with parental permission.
InstaGC App
There isn't an InstaGC mobile app at this time. However, the InstaGC website is mobile friendly. You can use your built-in smartphone browser to complete the various activities to earn points.
Although an No would add extra credibility, the mobile-friendly website means one less app you need to download.
How to Make Money on InstaGC
Here are several ways InstaGC pays you to complete various short tasks online:
Surveys
Watching videos
Visiting websites
Testing apps
Shopping online
Product samples
There are plenty of possible ways to earn points daily. Each activity has different payouts so you will need to decide which ones are the best use of your time.
You have multiple ways to earn rewards points which means InstaGC should never become boring.
InstaGC displays the different earning options on a clickable offer wall. You can view the various offers by each provider.
If you're looking for a specific type of task such as online surveys or watching videos, click on one of the tabs to narrow your search results.
Most tasks launch into a new desktop or mobile browser tab. InstaGC should be able to track your completion status.
Make sure you return to the original InstaGC tab and click the green-colored "Submit" button to ensure you receive payment.
This extra step can be an additional hassle that other get-paid-to sites don't require.
Online Surveys
The most common and consistent way to earn points is completing online surveys. InstaGC sources their surveys from three different providers: LiveSample, TheoremReach and Your Surveys.
You can take multiple surveys each day.
Because we all have different life experiences, you might qualify for more surveys with one provider than another. Unfortunately, you won't know until you attempt several surveys with each of the three providers.
Like other survey sites, you will need to complete several "screener questions" to qualify for the full survey. Most surveys pay range between two points and 105 points.
Each InstaGC point is worth one cent so you can expect to make up to $1 per survey. This payout is similar to most survey platforms.
These surveys won't make you rich like other side hustles, but it is an easy and free way to earn money from home.
If you want to gain access to focus groups that can pay at least $50 per study, you will need to join a different survey site that offers this earning option.
The higher paying surveys may require up to 30 minutes to complete the questions. Lower paying surveys, like a two-point survey, may only require two or three minutes of your time.
One frustration can be if you don't qualify for the full survey. Depending on the survey provider, you may at least receive partial credit while others pay zero points.
Payment for successful survey completions typically deposit within a few minutes but can take up to four days.
If you find it difficult to qualify for most InstaGC surveys, you may be better off using a different survey app that can be a better fit for your life experience.
Watch Videos
Another effortless way to earn points is watching videos online. However, this isn't always the most productive way to earn points.
For instance, some video networks require you to watch 20 minutes of videos to receive 1.5 points. Completing a 20-minute survey can pay between 70 and 100 points which is quite a bit higher.
There are several video providers from which to choose. InstaGC guarantees a minimum payout of 1 point per 20 videos viewed. You can also earn bonus points by watching at least 50 videos in a week.
Some of the better-paying video providers are HyprMX, AceWall and Hideout.tv. It's possible to earn one point per 30-second video on HyprMX. The other two networks pay up to one point every four videos.
If you need a break from completing surveys, videos are another free way to earn points. But you shouldn't rely on watching videos as your primary income stream if you want to quickly earn rewards points.
Visit Websites
Another easy and almost-instant way to earn rewards points is visiting websites. You will see these offers in the "Clicks" tab on the InstaGC offer wall.
Most of these offers pay one point per visit and take less than a minute to complete.
There are only a handful of these offers each day, so you will be able to complete them all within a few minutes. If you enjoy searching the web, you might try different companies that will pay you to test websites.
InstaGC used to pay rewards points for using their internet search engine. But that option isn't available at this time. You can only earn points by visiting websites through the active offers.
Test Apps
A fun way to earn rewards points is testing apps. Most of these apps focus on shopping, playing games and budgeting apps.
Many apps are free to download, but some apps require a purchase. If you must spend money, make sure the rewards are worth more than the cost.
How many points you earn depends on the time commitment required. For example, you may earn 25 points for downloading and installing an app.
Game apps like Final Fantasy XV pay 696 points once you upgrade your citadel to level 10.
InstaGC lists the offer requirements in the app listing. Read the conditions to make sure you can receive payment for your effort. If the offer requires a purchase, the description will describe how much money you must spend.
Shopping
Before shopping online, see if InstaGC partners with that merchant. If so, you can earn up to 5 points per $1 completing your online purchase through InstaGC.
This can be an easy way to earn points on purchases you are going to make with or without InstaGC.
Some of the retail partners include Walmart, Best Buy, Groupon and shopDisney.
Unlike other online survey sites with a shopping portal, InstaGC has very few retail partners. So this option might not be a lucrative one unless you shop at one of their eight current cash back shopping partners.
Testing Products
You can also make money testing products and digital services. Most offers pay between 100 and 700 points. Although some offers pay up to 1100 points like signing up for a LifeLock identity monitoring protection.
Although these offers pay the most per task, many of them require a purchase. If an upfront purchase isn't required, you will need to cancel before the free trial period ends to avoid charges.
Like testing apps, make sure you read the offer requirements before signing up. These product testing offers are similar to what you will find on other get-paid-to platforms.
They can be a good choice if you are planning on using the service. However, you can still earn plenty of points by using InstaGC's free earning options like surveys and testing apps.
Point Booster Codes
InstaGC routinely rewards bonus points by completing certain activities on a repetitive basis or referring friends to join InstaGC.
Another bonus opportunity is finding point booster codes. Sometimes, these codes post on the various InstaGC social media pages. Each code has different payouts, but some pay as much as 100 points.
Booster codes are time-sensitive, so submit them as soon as possible to receive payment. You can enter them by clicking the "Redeem" tab on the InstaGC dashboard menu.
Redeeming Points
The InstaGC rewards options are what help distinguish this app from other get-paid-to sites. After all, how many platforms do you know of that let you cash out with a $1 reward balance?
Like other online survey sites, each InstaGC reward point is worth one cent which makes 100 points worth $1. InstaGC requires you to have 100 points to request your redemption.
There are multiple redemption options including:
Gift cards
Direct deposit
eCheck
PayPal
Sweepstakes entries
Charitable donations
Gift Cards
The easiest and most flexible redemption option is going to be gift cards. This redemption option only requires a $1 balance for select gift cards. One of the most popular $1 redemption options is the Amazon gift card.
There are over 350 gift card options. While most of the merchants require a $5 minimum balance, there are several popular retailers and restaurants that offer $1 and $3 gift cards.
Another reason to consider gift card rewards is that InstaGC doesn't charge a redemption fee. Expect to pay a 15 or 25-point fee when requesting cash rewards.
Cash Rewards
You will need a $5 rewards balance (500 points) to request cash rewards.
Your two options are direct bank deposit and eCheck payment. Either option can charge a small redemption fee when you request multiple redemptions each month.
If you plan on using the cash at one of the 350 gift card options, it can be quicker and cheaper to request a gift card instead of cash.
After redeeming your $50 in rewards, InstaGC also lets you request PayPal cash payments.
Direct Deposit
Direct deposit is the cheaper redemption option. InstaGC may waive the 15-point fee for your first monthly cash reward. Each subsequent request costs 15 points. You can deposit your cash into any local or online bank account.
eCheck
It's also possible to cash a check without a bank account with InstaGC's eCheck payment option. InstaGC will email you a printable eCheck that you can cash or deposit.
After your first monthly cash reward, there is a 25-point redemption fee.
PayPal
After redeeming $50 in cash or gift card rewards, InstaGC unlocks the PayPal redemption option. Getting paid by PayPal requires a $5 rewards balance. And a 20-point redemption fee can apply.
Sweepstakes
Another redemption choice is entering sweepstakes to win prizes. Payment isn't guaranteed, so you should only use points you are willing to lose.
Decimal Pot
One of the better sweepstakes options is the InstaGC Decimal Pot raffle. Some activities award fractional points.
Two examples are earning 1.5 points for visiting certain websites or getting 0.7 points for watching three videos. You can contribute points in 0.1 increments up to one point.
Once the raffle closes, InstaGC chooses three winners that split the pot balance. You can view past contests to get an idea of how much you can win. On average, first prize usually gets around 200 points.
Positives and Negatives
As with most ways to earn online, there are some cons and well as pros to using InstaGC.
Pros
Reward payments as small as $1
Multiple ways to earn rewards points
Free to join and use
Cons
Some activity payouts are too low to justify the effort
Limited cash back shopping rewards partners
PayPal redemptions are only for long-term InstaGC users
Summary
InstaGC is a legit side hustle as they partner with many of the same task networks as other online survey sites. This is a good option if you like small, frequent payments since you only need a $1 balance to redeem points.
While, you won't get rich from InstaGC, it can be a reliable way to earn a few extra dollars each month in your free time.