If you need cash, you could consider using the Pogo App to make money when shopping or by answering surveys. Pogo makes it easy to get cash back without activating offers or scanning a receipt.
Instead, you simply link your payment card and store loyalty accounts to earn points effortlessly. There are also several other ways to earn points between shopping trips.
This Pogo App review looks at how you can earn rewards with the platform and if it's worth your time.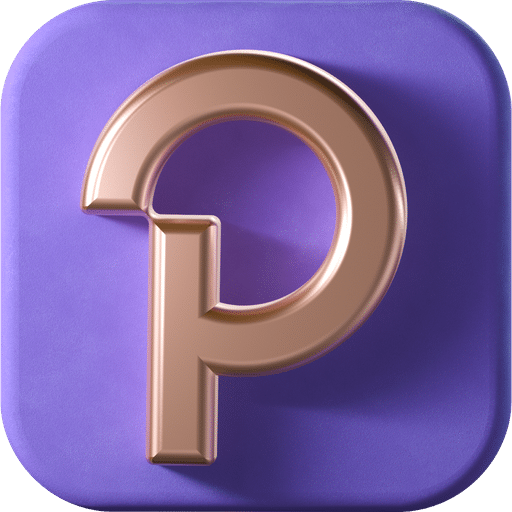 Summary
Pogo lets you earn cash back from any purchase without uploading a receipt or activating offers. The redemption minimum is $3 through PayPal and Venmo. It's easy to earn rewards, but you won't get many points on activities.
Pros
No receipt uploads
$3 cash-out minimum
Take paid surveys
Cons
Low-paying tasks
Cash purchases excluded
Mobile-only
What is the Pogo App?
Pogo is an app that awards points when you complete tasks. The company is on a mission to help you earn money by capitalizing on the value of your data.
Tasks can include:
Shopping online or locally
Taking surveys
Enrolling in product offers
Monitoring your credit score
Sharing your location data
Most of the point-earning opportunities come from shopping and surveys. You're able to earn points from these activities since companies collect your data and may sell it to research firms.
By using this get-paid-to site, you can participate in these activities and earn a share of the profit. You can redeem your rewards for Venmo or PayPal cash once your balance reaches $3 (3,000 points).
If you're cautious about sharing your data, you can opt out of certain activities, including the location-sharing Data Dividends program. However, you won't be able to earn as many points since you receive personalized offers by sharing your data.
You can still earn plenty of points by linking your bank account and credit cards to automatically receive credit for your spending. In your free time, you can attempt short surveys to earn points that don't require making a purchase.
Pogo is mobile-only, so you will need to download the Android or iOS app to earn and redeem points.
Is the Pogo App Legit?
Yes, Pogo is a legit way to earn cash back from shopping and online surveys. It has favorable customer reviews and a low cash-out minimum.
The app partners with several well-known retailers, including Amazon, Kroger and Walmart, to link your accounts and earn points for completed purchases.
It also securely connects to your banking account or credit card so that you can receive credit for your transactions.
Like other cash back apps, some of your personal data will be shared with retailers and research firms. However, your identity remains anonymous.
How Does the Pogo App Work?
After downloading the Pogo App to your Android or Apple phone, you can start accumulating rewards points. Here's how to get started.
Link Your Bank Account
The first step is connecting your bank account through Plaid, which connects to most banks and credit unions. You can link multiple accounts to track more purchases. Plus, you will earn 300 points after syncing your first account.
After linking your bank and credit card, Pogo scans your recent transactions to award points on qualifying purchases from the past 14 days.
As the rewards app identifies qualifying purchases, you must claim the transaction to earn points. You have 14 days from the transaction date to claim it and earn points. This submission deadline is similar to other shopping apps.
Earn Points For Shopping
Shopping can be the quickest way to earn points. Your earning potential depends on the purchase amount.
You will earn more if it's a receipt from a participating retailer instead of gathering the purchase total from your bank account or credit card ledger. As a quick comparison, you can earn up to 50 points per purchase instead of 15 points.
It's also possible to link these retailer accounts and earn more points:
Amazon
Kroger
Target
Walmart
The above retailers provide linked receipts to earn more points.
Here is how many points you can earn on purchases:
| | | |
| --- | --- | --- |
| Purchase Total | Points from Non-Linked Receipts | Points from Linked Receipts |
| $10 or less | 2 | 10 |
| $10 to $50 | 4 | 20 |
| $50 to $100 | 8 | 35 |
| $100 or more | 15 | 50 |
You won't get rich from earning shopping rewards, but you can cash out regularly if you make several purchases each week.
If you're willing to put in a little extra effort to buy participating items and upload your receipt, you might be able to double up your earnings by using other receipt scanning apps as well.
Online Boosts
You can earn more points at participating merchants with the Online Boosts feature. These boosts will help you reach the $3 redemption minimum faster.
Approximately 10 brands offer bonus cash back of up to 10% back when you activate a shopping session through Pogo.
Some of the participating retailers include:
Ace Hardware
Best Buy
Carter's
Dick's Sporting
Groupon
Overstock
Sam's Club
Walmart
Unlike the regular shopping rewards program where you can claim the points immediately, it can take up to 90 days until these points are withdrawable. This waiting policy is similar to other online shopping sites and verifies you don't request a refund.
Answering Paid Surveys
While you can shop 'til you drop, you can only make so many purchases without ruining your budget. In your free time, you can answer surveys.
Pogo is one of the best survey apps, and you can earn 20 points for a one-minute survey or 4,000 points for a 20-minute survey.
Like other survey platforms, you must answer several screener questions to see if you qualify for the full survey to earn points. Unfortunately, you won't always qualify for the highest-earning opportunities.
Typically, surveys with smaller awards can be easier to qualify for. You can attempt several surveys each day, which can be an easy way to boost your income if you enjoy this side hustle.
Lower Your Existing Bills
Not only does Pogo let you earn cash, but the app will also help you look for ways to save money on your recurring expenses.
It partners with several brands to spend less on these services:
Auto insurance
Bank fee refunds
Cell phone
Credit card debt
Utilities
You may not earn points by switching service providers, but you will earn points on the purchase dates. For example, a $60 cell phone bill can earn eight points per month.
In addition to reducing your monthly expenses, the app looks for other ways to improve your finances. One option can be viewing your credit score or joining a side hustle app.
The latest offers appear in the app's main dashboard, and there is no obligation to pursue them if they are not a good fit for you.
Earn Location Rewards
In addition to receiving points from shopping and paid surveys, you can earn up to 1,000 points monthly from the Data Dividends program. Your data is anonymized to protect your identity, but you will share more details than if you don't participate.
To enroll, you can enable your phone's location services full-time to receive location-based offers from nearby retailers. The app will also serve personalized ads to earn points.
You can earn 70 points each time you log into the app and check for local offers. The app will also send push notifications from retailers like CVS, Walmart and Target.
Redeem Your Points for Cash
You can start redeeming your points for PayPal or Venmo cash when your balance reaches 3,000 points for a $3 reward.
This redemption minimum is relatively low, and cash rewards provide more flexibility than gift cards as you can spend or save it for any purpose.
What Reward Options Does Pogo Have?
You can redeem your Pogo points for PayPal or Venmo cashouts. The minimum redemption is 3,000 points ($3) for either platform.
Pogo doesn't offer ACH or gift card redemptions.
Pogo App Reviews
Knowing what current and former Pogo users have to say about their experience with the app can help you determine if it's the right platform for you.
Here's how the app stacks up on the different rating websites:
| | | |
| --- | --- | --- |
| Site | Rating | Number of Reviews |
| Apple App Store | Very high | 36.6K |
| Google Play | Very High | 22.2K |
These are a few Pogo review excerpts from app users:
"All you need to do is connect the credit/debit cards you use and…points are received once you open the app and click the transaction. Most days there is an option in the vicinity of your transactions that is a guaranteed…few-question survey." — Politely P.
"This app does actually give you cash back, but the amount you get from purchases is negligible. The other issue is that surveys pay next to NOTHING, and you will always get kicked out of any survey paying more than 10 cents." — Stephen C.
"I've only just downloaded this app earlier this week, but I am a seasoned "rewards" app user. This app is extremely user-friendly and hands down one of the easiest rewards apps to use." — S.S. Marie
"The app was great and everything was going well, I've had it for a while. BUT recently the app, out of nowhere for seemingly no reason, logged me out. " — LeDorky1
Pogo App Alternatives
You may prefer these shopping apps instead since you can earn more rewards on purchases like groceries, gas and online shopping.
Capital One Shopping
Capital One Shopping lets you earn rewards and compare merchant prices using their website, mobile app and browser extension. It's possible to earn rewards points at more merchants that you can redeem for gift cards.
In addition to online shopping rewards, it's also possible to earn rewards from local stores. Plus, this platform redeems discount codes at checkout for instant savings.
Learn More: Capital One Shopping Review
Fetch Rewards
Fetch is one of the best grocery shopping apps since you can earn bonus points by purchasing participating brands. You won't have to activate offers since you just scan your receipt. Then, the app matches your purchases with participating products.
It's also possible to earn points by scanning merchandise receipts and linking your online shopping accounts. You can redeem your points for gift cards to many stores and restaurants with a minimum $3 balance.
Learn More: Is Fetch Rewards Safe?
Upside
Consider Upside if you want to save on gas. This app partners with gas stations across the United States, and you receive cash back by paying with a linked card.
You can also earn cash rewards at participating restaurants and grocery stores. The redemption minimum is $10 for direct deposit, PayPal and gift cards.
Learn More: Upside App Review: Upside Promo Code For 25¢/Gallon
Frequently Asked Questions
Do you still have questions about the Pogo App? These answers can help you determine how to best use the app and if it's the right option for you.
Summary
Pogo makes it easy to earn cash back from your purchases if you don't want to scan receipts or activate product offers. It also has a low $3 redemption minimum for PayPal and Venmo.
However, its payouts are relatively low, and it can take a long time to cash out if you shop infrequently. Another cash back app could be better if you want to earn rewards at specific merchants and are willing to buy particular products.