Groceries are one of the biggest variable expenses for most people. To help you offset that cost, there are apps where you can scan receipts for money.
And since we all need to eat, why not get some money back by scanning your receipts?
Here are our top apps for you to check out and find the right one that works for you to make a little money.
Top Receipt Scanning Apps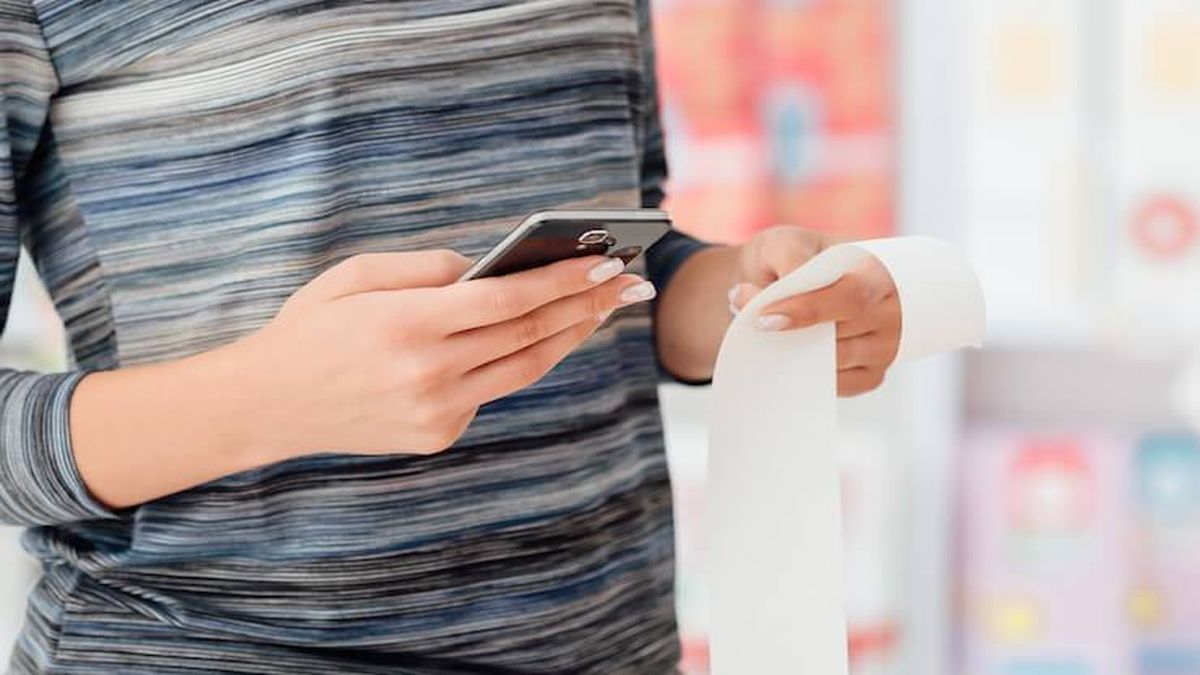 Let's take a look at the best apps and tips listed below for you to make money each time you shop.
1. Fetch Rewards
If you like to buy name-brand items, you can earn rewards points with the Fetch app.
Discount product categories include:
Baking
Beauty and Personal Care
Beer, Wine and Spirits
Beverages
Breakfast and Cereal
Condiments and Sauces
Dairy
Deli
Frozen
Grocery
Snacks
Usually, receipt scanning apps don't include local mom-and-pop stores. However, if you buy brand names, then you are in luck to scan away.
How it works. Fetch Rewards only requires your store to provide an itemized receipt.
You will earn rewards points for each item you purchase with an active offer. For each dollar spent, you earn ten points.
These points are redeemable for Visa gift cards, retail gift cards, or future grocery visits.
Make sure to enter the referral code C8MNU to get 2000 free points. Get your free sign-up bonus of $2.00 just for scanning your first receipt!
Related Article: 12 Apps Like Fetch Rewards
2. Pogo
If you're looking for an app that automatically credits you for purchases without any work, you've found it in Pogo.
Link your debit or credit card, and get credit for all purchases, whether from a grocery store, retail store, or restaurant. You can even earn points for paying your bills.
If that's not enough, Pogo automatically finds savings on purchases and monthly bills. Are you tired of paying high insurance rates? Pogo will find better rates.
You can also get paid for your data, but you must opt-in. They don't automatically track your location or get information from you. You'll earn more points if you opt in and choose to take surveys or share your location.
There's no minimum to cash out; for the most part, they also don't penalize you for double-dipping with other cash-back rewards programs.
You can cash out via PayPal or Venmo, and the payout is instant.
Receive 300pts FREE when you sign up and link your bank card.
Learn More: Pogo App Review
3. Ibotta
The largest and most popular receipt scanning app is Ibotta. Maybe your friends or family have talked about it before.
This app is one of the quickest ways to make money on grocery trips.
Ibotta makes it easy to earn cash back at over 300 grocery store brands. Some of the national franchises include Walmart, Target and Walgreens.
Most regional franchises like Kroger, HEB, and Fry's partner with Ibotta too. And you can earn cash back from online purchases from stores including Jet and Amazon for non-grocery purchases.
Some benefits of using Ibotta:
Monthly shopping bonuses
Specific brand bonuses
Easy browsing by categories
Simply scan barcodes to activate offers
Save on groceries, personal items, and more
Ibotta deposits most cash rewards into your account after 48 hours.
After you have $20 in cash rewards, you receive payment with PayPal, Venmo or gift cards.
Plus get a $10 bonus after your first Ibotta purchase.
4. NCP Mobile
NCP Mobile works a little differently than some of the other apps mentioned here. With most apps, you activate offers before you shop.
But with National Consumer Panel, you activate offers after you've paid.
This app works for all grocery and non-grocery purchases.
All you have to do is scan the barcode of each product you buy along with the purchase price. It takes about one hour a week to share your shopping history and receive your points.
With each purchase, you earn points that you can redeem for cash, gift cards and prizes. They also have cash drawings each week, month and quarter.
As a loyalty bonus, you earn more points by scanning your purchases every week. Your earnings increase the longer you remain an active member. And you can also earn bonus points for completing paid online surveys.
5. Shopkick
To get started, download the Shopkick app (available for iOS and Android) to your smartphone and turn on your phone's GPS within the app. You can earn points just for walking into a store.
Get a $5 new user bonus using the code WALLET5.
Once you are inside the store, see what product barcodes you can scan and enter price amounts.
When Shopkick states "no purchase required to earn points," they mean it. Shopkick will pay you to scan the barcodes of items you don't purchase.
Of course, you earn more points by purchasing items.
Also, you can earn points by scanning items at non-grocery stores. And by browsing online stores and watching videos online.
You can redeem your points for gift cards to your favorite restaurants and retail brands.
6. ReceiptPal
One of the most flexible ways to earn money by scanning receipts is with ReceiptPal. Unlike the other receipt scanning apps listed here, you earn points for each uploaded receipt.
And the best part is that it can be from almost any store.
Here are some unusual locations:
Convenience stores
Car dealerships
Gas stations
Clothing stores
Travel and recreation
In addition to scanning grocery receipts, you earn points with most other non-grocery purchases. These include oil changes, buying a cup of coffee or booking a hotel room.
After submitting four receipts, you earn 100 points. You can earn up to 300 points (12 receipts) each week.
You have three days from the end of the current month to submit your receipts. For instance, if you purchase in October, you have until November 3rd to upload a copy of the receipt.
ReceiptPal will not accept your purchase receipt if it is one of your regular monthly bills (i.e., mortgage payment or electric). Also, making payments with PayPal or eBay or Groupon and game sites are not eligible.
When you are ready to redeem your rewards points, you can receive a cash payment or gift cards.
7. Coupons.com
Coupons.com is one of the leading online digital coupon apps. You can download their app and activate in-app offers.
Most stores let you scan your store loyalty card to save money at checkout.
With stores that don't have a store loyalty card, snap a picture of your receipt. Then Coupons.com sends immediate payment to your PayPal account regardless of your account balance.
This app can replace buying the Sunday newspaper to clip coupons. There is more than $500 in potential savings when you buy name brands.
Downloading digital coupons is probably the easiest way to make money with Coupons.com.
You can also print coupons if you prefer this classic method of saving money.
8. TopCashback
TopCashback is an online app that can help you earn cash back rewards for your online purchases.
Getting cash back is easy with this app. Type the store name into the app to activate your shopping session. Then the app routes you to the merchant website.
Once you make a purchase in that shopping session, TopCashback tracks your purchase. Usually, within 24 hours, your cash back credits to your TopCashback account.
These cash rewards are payable by direct deposit, PayPal and gift cards including Amazon. When redeeming your rewards for gift cards, you can usually get a redemption bonus.
With the potential to earn cash back at over 3,500 retailers, you can use TopCashback for more than just grocery shopping. You can also find discount codes and digital coupons to save money.
9. Rakuten
A favorite online cashback portal is Rakuten. You can use them to save money at online grocery stores. Some options include Vitacost, Jet, GNC and Blue Apron.
You will never have to scan your receipt because Rakuten tracks your online purchases. Within two days, most purchase rewards are credited to your Rakuten account.
Once your rewards balance reaches $5, you can get paid by PayPal or check. Rakuten pays on a quarterly basis.
You can earn between 1% and 40% at over 2,000 retailers. But you most likely won't earn cashback at your local grocery store. To earn cash, start a shopping session from your computer or the Rakuten app.
To never miss a cashback session, download the Rakuten browser extension. Plus, first-time users will receive a $10 cash bonus after their first $25 purchase.
10. Checkout 51
Checkout 51 is available to U.S. and Canadian grocery shoppers. The offers update each Thursday and are available on a "first come first serve basis." So if you wait too long to claim it, the offer may no longer be available.
Also, you must scan all receipts by Wednesday at 11:59 PM in your time zone. Once the weekly offers reset, you can't claim last week's offers.
While some offers are store-specific, you can redeem almost all of them at any store in-person or online.
After activating the offer(s), buy the item and upload a copy of the receipt to Checkout 51. People like using Checkout 51 because you can browse offers from your computer in addition to the mobile app.
Once your balance reaches $20, Checkout 51 will mail you a check.
11. Receipt Hog
Receipt Hog tries to make grocery and non-grocery shopping fun with its interactive app.
You might consider this app because you get paid for shopping at any retail store. Even when you don't buy a single grocery item, you earn rewards. But most offers are for grocery stores.
After shopping, snap a picture of your receipt and wait for Receipt Hog to credit you with rewards coins. What makes Receipt Hog fun is the multiple ways to earn bonus points.
You get free spins each time you upload a receipt or refer a friend to join Receipt Hog.
And you can also earn extra coins by taking paid surveys. Or by attempting challenges like uploading a certain amount of receipts in a single month.
You can redeem your reward points for Amazon gift cards, PayPal cash, magazines and sweepstakes entries. Cash payments are available when you earn 1,000 coins which is the equivalent of $5.
12. Mobee
For a unique twist on shopping for groceries, you might download Mobee. It is a shopping app that pays you to shop and review your shopping experience. Also, you might have the chance to mystery shop at a local grocery store.
After answering five to ten questions, your shopping trip review will be complete. Then you receive your points within 24 hours of completing the mission.
Redeem the points for PayPal cash, gift cards and merchandise prizes.
13. SnipSnap
You don't scan your grocery receipt with SnipSnap, but you can scan the barcodes of paper coupons to store them on your phone.
SnipSnap lets you browse the current offers for many grocers and non-grocers.
If your grocery store partners with SnipSnap, this app helps you never forget your coupons at home again.
14. CheckPoints
CheckPoints is a multi-faceted app. You can earn points by scanning barcodes of your favorite products at your local grocery store.
And you can earn points for your other online activity too.
Ways to earn points:
Watch videos
Answer surveys
Shop online
Search the web
Play games to win more points
If you currently use Swagbucks, this site will have a familiar platform.
However, with CheckPoints, you can scan product barcodes for points. This is one task that Swagbucks doesn't currently offer.
Redeem your points for gift cards and merchandise.
15. CoinOut
Do you buy groceries at Walmart or Sam's Club? Coinout is a receipt scanning app that pays you a flat 1.8% back on all food purchases.
Fans of the tv series Shark Tank may well remember CoinOut. You don't have to redeem any offers. CoinOut only requires you to upload store receipts. Available on IOS and on Android.
If you buy groceries at Walmart or Sam's Club, CoinOut gives you rewards points. And you can use other apps to redeem single item offers to boost your earnings.
Right now, it doesn't work at other stores that sell groceries. But you can also get cash back at non-food retail partners. These include eBay, Office Depot, Hotels.com and others.
There isn't a minimum to receive payment via direct deposit or Amazon gift cards. With a $10 rewards balance, you can request PayPal payment.
Learn More: Coinout Review: Is This Cash Back App Worth it
Tips to Maximize Earnings Scanning Receipts
Receipt scanning apps are an easy way to make money on every grocery store purchase. However, following the tips below can maximize your efforts.
In some cases, you might only save a few pennies more. Other times, you can save a few extra dollars following these tips.
Get a Grocery Store Loyalty
Most supermarkets offer store loyalty cards. They scan these cards at checkout so you can enjoy instant discounts.
For instance, you get five items for $5 with your card. But you pay $1.25 each without your store loyalty card.
These cards are free and offer exclusive discounts such as in store cash coupons to discounts on gas if they have a gas station associated with them.
Use In-Store Coupons Too
You will need to research the terms and conditions of each app, but you can usually "double coupon." In this case, you can use a store's coupon plus the app discount.
Of course, not every in-app offer is going to have a digital coupon. But it still pays to be on the lookout for both.
Double couponing lets you earn an instant cash back discount with the in-store coupon. And earn an additional reward using the digital app.
Shop with a Rewards Credit Card
If you have a rewards credit card, you can earn rewards points for each dollar you spend. And these points are separate from any app offer.
But this piece of advice only applies if you pay your credit card balance in full every month.
Remember, the shopping app doesn't care how you pay for your purchase. All they are looking at is if you purchase the correct product and upload your receipt in a timely fashion.
Scan Your Receipt ASAP
Save those receipts and plan your week to include scanning receipts.
Or, instead of putting away your grocery receipt as soon as you unload your grocery bags, scan it right away. Some apps might only give you three days to scan your receipt.
Waiting to scan means you are more likely to forget to submit the receipt. So if you wait too long, you miss earning any money for that trip.
It only takes a moment to share your grocery purchase and earn cash rewards by using the free apps mentioned here.
Maybe you have already stretched your grocery budget to buy groceries at the lowest price. If so, these apps can put more money back into your wallet with each visit.
Frequently Asked Questions
Summary
As you can see, it's possible to make money on every grocery store purchase. Some apps pay you to buy certain brands. Others give you reward points regardless of which brand you buy.
So the next time you shop, take a few seconds to scan grocery receipts. Because no matter how you shop, these apps put money back into your pocket.