Unlike a wallet that makes it easy to spend money, your phone helps you make money! And, you don't need to have your wallet to make money from your phone.
Since there are so many ways to earn extra money with your phone, it's hard to know where to start. So, this list is organized by how much time it takes to complete each activity.
Make Money Doing Micro Tasks From Your Phone
One of my favorite ways to make money from your phone is micro tasks. In most cases, you only need 15 minutes to complete the job.
After each task, you get paid. And, there is a wide variety of tasks, so you should never get bored.
1. Swagbucks
Swagbucks is a great way for getting paid to do small tasks from your phone.
Some tasks only take five minutes to complete. These tasks include daily surveys, watching videos and playing games. And, Swagbucks pays you to search the web too! Sometimes, it will feel as if these tasks aren't even "work."
You will receive points for each completed task. You can redeem your points for PayPal cash or gift cards.
For gift cards, your redemptions start at $3 for your favorite restaurants and stores. And, you can earn your first $5 as a sign-up bonus!
Swagbucks
Multiple ways to earn
Has paid out over $700 million
$10 sign up bonus
Visit Swagbucks

2. InboxDollars
InboxDollars is probably the next largest "get-paid-to" platform after Swagbucks. There are many different ways to make money with InboxDollars. Some of these include reading emails, playing games, taking surveys and watching videos.
To double your daily earning potential, you might consider joining two platforms. Besides InboxDollars, you might join Swagbucks. Or, you can join one of the other platforms on this page.
If you prefer earning cash to gift cards, InboxDollars can be a better option. Plus, you receive a $5 bonus for joining.
InboxDollars
Get paid to take surveys and watch videos
Has paid out over $80 million to members
$5 sign up bonus
Visit InboxDollars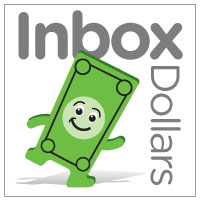 3. MyPoints
MyPoints is the sister site to Swagbucks. The earning options are identical, but the award options can be different.
For example, you might earn 1,000 points from MyPoints and only 500 points at Swagbucks for an activity. Or, MyPoints might have a gift card sale when Swagbucks doesn't.
You may not appreciate the overlap with Swagbucks. But, at least you know what to expect from MyPoints!
MyPoints
Earn points for shopping your favorite stores
Get up to 40% back with every purchase
$10 sign up bonus
Visit MyPoints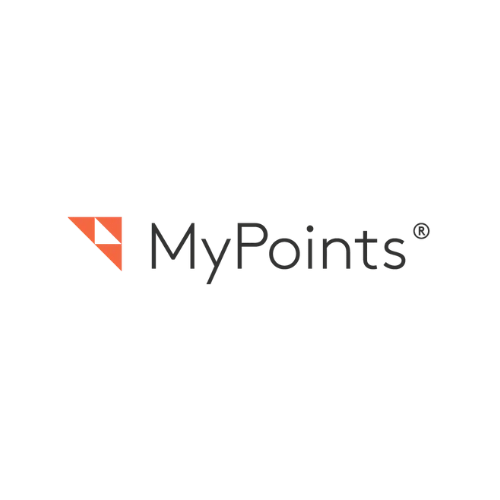 4. instaGC
If you want to earn gift cards, instaGC can be a good option to make money from your phone. You make the most money taking surveys. But, you can also make money by watching videos, shopping online and playing games.
There are more than 360 gift card options to choose from. And, all gift cards are digital, so you receive them instantly.
InstaGC
Earn rewards points from surveys, watching videos and more
$1 gift card rewards
Free to join
Visit InstaGC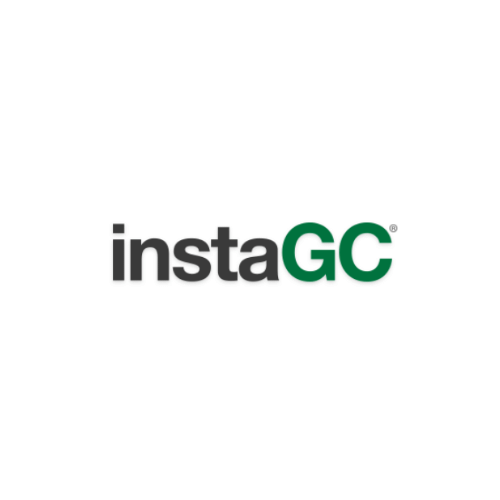 5. Mechanical Turk
Do you want to earn free gift cards? You should consider Amazon's Mechanical Turk (MTurk) as an income stream. To be honest, MTurk is best for tablets and computers.
This means your iPhone might not be MTurk-friendly. But, there are some mobile-friendly tasks (HITs) as well.
You will need to determine what works best for your phone. Two options include taking surveys and entering data from images.
Earn Money Taking Surveys on Your Phone
Another popular and easy way to make money on your phone is by completing paid surveys. Retailers, product developers, and many Fortune 500 companies are looking for your opinion. And, they will pay you for it!
6. Survey Junkie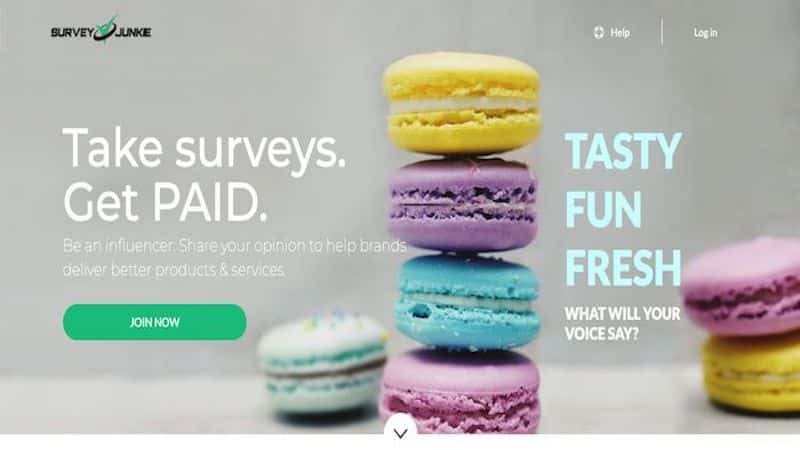 Do you only have time for surveys? If so, Survey Junkie is one of the best survey apps! By taking surveys, you help shape new products designs. You will receive points for every survey good for cash and gift cards.
Survey Junkie is available in both the Google Play and IOS App Store.
Survey Junkie
Share your opinion from any device and earn points that can be traded in for gift cards or cash.
Start earning now
7. Opinion Outpost
Opinion Outpost lets you earn cash or gift cards by taking surveys. As an added bonus, you enter into the quarterly $10,000 cash prize drawing with each survey too.
You will be able to complete surveys on a variety of topics. For example, today you might answer questions about the brands you use.
Tomorrow, you might take a survey about your personal beliefs. With Opinion Outpost, variety makes each survey fun.
8. Ipsos I-Say
Ipsos I-Say is one of the oldest online survey communities. You will earn points for taking paid surveys and user-generated polls.
At the end of each year, you also earn a loyalty bonus. So, loyalty has its benefits with Ipsos I-Say!  With Ipsos, your points are good for gift cards or contest drawings.
9. Toluna
Another large survey community with a global presence is Toluna. In addition to taking surveys, you also get paid to test products.
You can also earn extra points by engaging in user forums. For fun, you can also play games against other Toluna members. If you don't know, Toluna is also a social media platform.
10. Panel Pay Day
Panel Pay Day will connect you with paid survey panels and mystery shopping jobs. With Panel Pay Day, you can earn up to $75 per survey.
Here is how you can make money with Panel Pay Day:
Online Surveys
Focus Groups
Discussion Groups
Online Mini-Jobs
If you do a mini-job, you can earn over $150 per job! If you ask me, that's pretty impressive. As a new Panel Pay Day user, you will also earn a $25 bonus. To earn the bonus, you only have to take your first survey.
Other Apps to Make Money on Your Smartphone
Mobile apps come in all shapes and sizes. For instance, you probably have a half dozen apps you use on a regular basis. Maybe, you use these apps to listen to podcasts, bank online and get driving directions.
Why not use an app that helps you earn money as well?
If you want an app that makes money, look at these.
11. National Consumer Panel
National Consumer Panel is another way to make money from your phone that only requires one hour of your time every week.
Right before you go to bed one night, share your shopping activity for the week. To get paid, scan the receipts of products you buy with the NCP Mobile app. For each product, share the purchase price and the place of purchase too.
With each scan, you earn points that are good for cash, gift cards and prizes. And, NCP also increases your point payout the longer you remain an active member. To get the bonus, share your shopping history every week.
Available for both Apple and Android devices.
12. Ibotta
Ibotta is a mobile app that helps you earn cash back every time you visit the grocery. Before you check out, activate the cash back offers within the app.
With Ibotta, you can get cash back at nearly any grocery store. Plus, the app also works at discount stores like Walmart and Target too.
There are two different types of cash back offers to activate. For example, you might get $2 back buying a 12-pack of Coca-Cola. Or, you can earn cash back when you purchase a loaf of bread, regardless of the brand.
Most importantly, you don't have to clip paper coupons to enjoy the savings.
When you cash out, you can request payment by PayPal, Venmo, or gift cards.
Ibotta
Make money scanning receipts
Cash out quickly to PayPal
Get $5 bonus
Visit Ibotta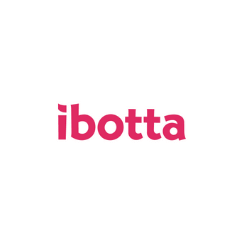 13. Marcus Insights
Marcus Insights, previously Clarity Money, is an app that works similarly to Mint, at least in part. First, you can hook up your accounts to the app so it can help you analyze your spending data.
Marcus Insights will also make suggestions for how you can save more money. The best part is, you can use these suggestions and take action right there, within the app.
Finally, Marcus Insights has an in-app savings account. With Marcus by Goldman Sachs, your deposits earn 2.05% APY. If you don't follow bank interest rates, this is one of the highest current rates.
You can also schedule automatic deposits so you can easily save your extra income each month.
And, Marcus Insights is free to use.
14. Rakuten
Rakuten is one of my favorite apps! Here's why. You and I can get up to 40% cash back on nearly any online purchase.
Even though Rakuten is accessible on a tablet or computer, the Rakuten app offers bonus cash back. For select retailers, you get special in-app bonus cashback.
Each calendar quarter, Rakuten will send you a "Big Fat Check" in the mail. Or, you can also get PayPal cash or a gift card. As a new Rakuten member, you get $10 bonus cash by making your first $25 purchase with Rakuten.
Rakuten
Reward program that gives up to 40% cash back
Free and easy to use
Thousands of cashback opportunities
Visit Rakuten
15. Receipt Hog
Receipt Hog is one of the most flexible receipt-scanning apps for in-person purchases.
All you have to do is snap a picture of any receipt. For many purchases, you earn coins that can use for prizes like PayPal cash and Amazon gift cards. You can earn bonus cash by taking surveys and entering contests too.
16. Shopkick
No purchase is necessary to earn points with Shopkick. Shopkick is an app available for iOS and Andriod. Although, you will earn more points when you make a purchase.
To make money with Shopkick, you first need to download the app, then enable your phone's location services.
First, you will earn points for walking into the store. Then, you can earn more points by scanning product barcodes.
This can be a fun way to get your exercise and interact with the public. Plus, you might be able to earn a free gift card each time you leave the house!
Shopkick
A rewards app to earn free gift cards
Earn reward points for referring friends
Free and easy to use
Visit Shopkick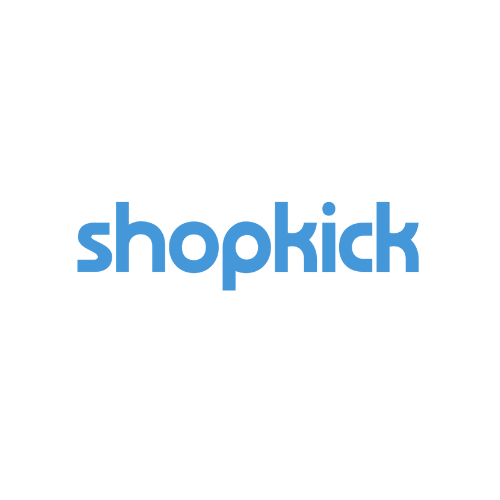 17. Slidejoy
At this time, Slidejoy is only available for Android users. If you have Droid, you can get paid each time you unlock your phone. This is because Slidejoy displays an ad or video on your lock screen.
Whether or not you explore the ad further, you earn points that you redeem for gift cards. According to Slidejoy, the average user spends 10 minutes per day on the app.
Like anyone, you can easily find 10 minutes to earn money looking at ads.
18. Mobee
Mobee will pay you to mystery shop at your favorite stores. When you are on a time crunch, most missions take five minutes or less to complete.
While you are inside the store, you simply answer between five and ten questions on the Mobee app. As you complete each mission, you earn points for cash, gift cards and prizes.
19. Qmee
Qmee pays you to search online at with your favorite search engine. Next to the regular search engine results, Qmee shows product listings that might interest you. With a single search, Qmee doubles the results!
It's possible to earn bonus points by using Qmee in three ways:
Redeeming digital coupons
Taking the daily survey
Watching videos
Even better, there isn't a minimum payout threshold. So you can request PayPal payment every day if you're an active searcher!
20. AppNana
AppNana will pay you for playing games and testing apps. Since new apps constantly launch, you get paid to be one of the first testers. With AppNana, you find the next best app before it becomes popular.
For each test, you earn points that are good for gift cards and game downloads.
21. Music Xray
If you enjoy listening to music, you can get paid to listen to new music and rate it at Music Xray. During the application process, list your favorite bands to hear new music.
Then, Music Xray recommends similar songs and bands. This way, you can discover new music to add to your playlist.
As a matter of fact, you will earn 10 cents per song that you listen to. Plus, you can get free gear from the bands you follow!
Make Money Selling Stuff From Your Phone
We all have something we can sell to make some quick cash. Especially, if you have bills to pay. Or, you want to earn consistent monthly income in your free time.
22. Bookscouter
While there are many places to sell used books, Bookscouter is one of the easiest. Indeed, you can sell used textbooks at the best price.
First, enter scan the book barcode. At once, you get buyback prices from more than 42 vendors. After you finish scanning each book, it's time to pick the best vendor.
Most vendors provide a prepaid shipping label. When they receive your books, they send PayPal cash within 48 hours.
Bookscouter
Make money by selling books easily
Compare sale price from multiple vendors
Free to use
Visit Site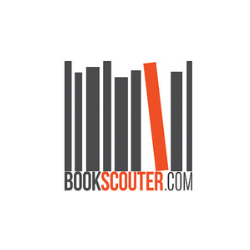 23. Decluttr
Decluttr is an app that buys your used DVDs, CDs, books and electronics. Their app scans barcodes so you can sell multiple items quickly.
After that, Decluttr emails you a prepaid shipping label. However, if you don't have shipping supplies, they will mail you those too.
Every order has free shipping. And, you will receive PayPal payment the day after Decluttr receives your goods.
You could also sell items on Ebay if you are willing to put in the work needed to list items individually.
24. Foap
Foap is one of the few apps that let you sell pictures online taken with your phone's camera. This photo-selling app works with Apple and Android devices. And, you get paid when a company buys one of your photos.
Surprisingly, many large household brand names buy pictures from Foap. As you might guess, they use them in their advertising campaigns.
To start, take pictures of everyday life or your most recent trip. With Foap, there's a chance you can make money!
25. Poshmark
Poshmark is a leading clothing resale site my wife uses to buy and sell clothing. To make money, snap a picture with your phone in the app.
Then, upload the pricing details. In a matter of minutes, you can list several items. No doubt, it's easy to sell on Poshmark.
When an item sells, Poshmark provides a prepaid shipping label. Finally, attach it to the package put it in the mail. At this point, you get paid!
Besides Poshmark, learn where else you can sell clothes online.
26. Craigslist
When you want to sell unwanted items locally, install the Craigslist app.
It's free to list and sell on Craigslist. Notably, there are no "middleman" commissions or shipping fees! And, you might also like this option if you have bulky items to sell like furniture. Also, you can sell exercise equipment or old television sets too.
As an alternative to Craigslist, you might also consider Offerup or Facebook Marketplace. All of these groups are free to list and sell. And, some sellers consider these apps to be smartphone-friendly. As a result, some buyers don't even use Craigslist.
Side Hustle Apps to Make Extra Money
This final section can be the best-earning options. But, these ideas to make money can require the most time. To earn the most cash, focus your efforts first on these side hustles. Then, use any spare time to pursue one of the options listed above.
For instance, owning a smartphone makes multitasking easier than ever. In particular, you can start and pause projects on-demand.
27. DoorDash
You no longer have to work for a pizza company to deliver food for cash. Instead, DoorDash partners with many take-out restaurants. So, you can deliver a variety of different cuisine.
For example, you might deliver Chinese first, then Italian. Before you finish for the night, you might deliver for a handful of restaurants.
So far, DoorDash has delivered over 10 million orders to hungry customers!
To begin, you only need a reliable vehicle, moped, or good walking shoes. Of course, don't forget a smartphone with the DoorDash app!
To become a Dasher, you will also need:
Valid drivers license
Valid insurance
With DoorDash, you get paid weekly and can even earn tips!
DoorDash
Delivery food and make up to $25 per hour
Flexible hours
Referral bonus available
Visit DoorDash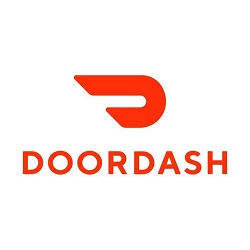 28. Airbnb
So, you need a spare bedroom or a whole house to make money with Airbnb. Even if you don't own a second home, you can rent your home when you travel. If you travel often, you can rent your home multiple times a year.
As an Airbnb host, you open your doors to travelers who don't want to stay at a hotel. As a result, they pay less, and you make more money!
In addition to listing on Airbnb, try VRBO too. This can be a fun way to make some extra cash.
29. Lyft
If you own a reliable, 4-door vehicle, you can become a Lyft driver. As a driver, you get paid to drive people around town.
Once you pass a background check and your car passes a safety check, it's drive time! In the app, accept a ride request to earn your first dollar!
To earn the most cash possible, be sure to read our Lyft driver tips.
30. Gigwalk
Gigwalk is an app that pays you to perform tasks around town. As a gigwalker, you might be asked to verify prices at local stores.
Also, you can take pictures of shelf displays to ensure the products look appealing. Or, you will make sure public events are held at the proper time and place.
Basically, you are the eyes and ears of national companies. For your effort, you get paid in PayPal cash.
You can become a gigwalker in most large U.S. and Canadian cities.
Summary
A smartphone has many functions besides texting and browsing social media. So, start making money on your phone today! In fact, you can have fun while getting paid.
The fact that you can do both at once is why these ideas are so popular.
There are so many different ways to monetize your hobbies with a smartphone.