Are you looking for a way to make some extra money and have a flexible work schedule? Food delivery apps like DoorDash and Postmates can be an enticing option.
Many restaurants need help delivering orders as more customers practice "social distancing" these days. As a result, you can work as a freelancer for both apps and deliver for many restaurants.
So which delivery app is best for drivers? This comparison can help you decide.
How Food Delivery Apps Work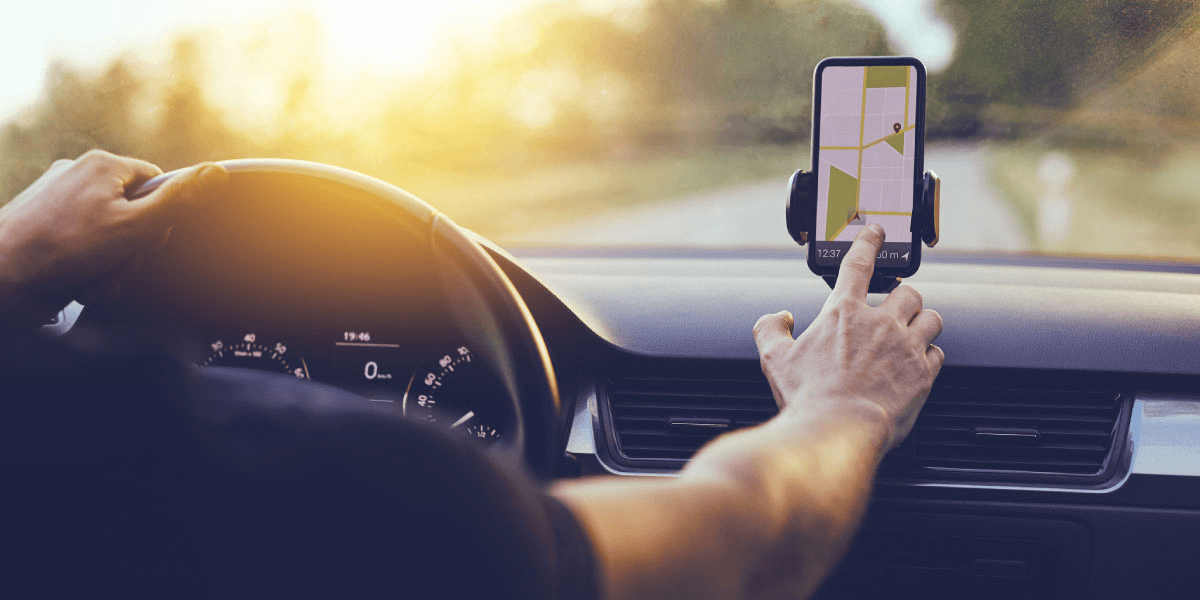 DoorDash and Postmates are two popular delivery apps to earn extra money in your free time. You can join the delivery fleet and download the phone app to start accepting delivery requests.
Most orders for both of these apps are for restaurants and convenience stores. Postmates also partners with grocery stores plus retail stores like Walgreens and the Apple Store.
Unlike a regular pizza delivery job where you work a shift, you decide which hours you work. You simply log into the app when you're ready to deliver and wait for assignments. It's possible to request daily payment or wait for the standard weekly payment.
| | | |
| --- | --- | --- |
| | | |
| Pay | $11 – $21 per hour | $14 – $30 per hour |
| Deliver | Anything from food to consumer goods | Food from restaurants |
| Requirements | 18 years old, pass a background check, have a driver's license and social security number, and activate a Postmates debit card. | 18 years old, pass a background check, have a driver's license and social security number. |
What is DoorDash?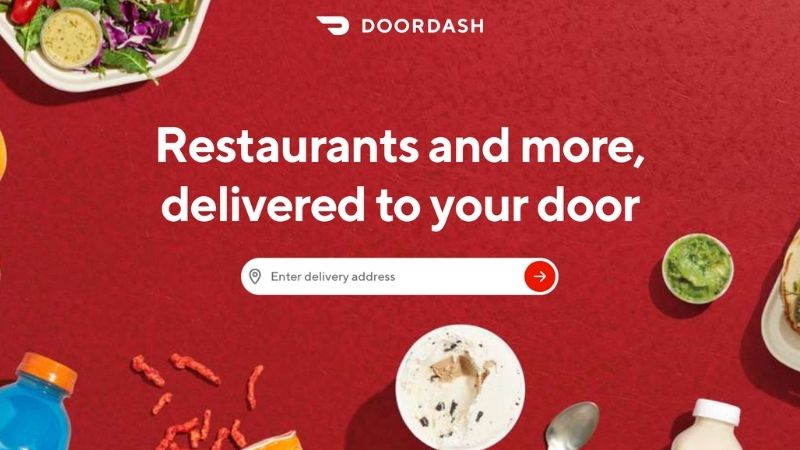 DoorDash delivers in over 4,000 cities across the United States. Aspiring dashers can join in Canada and Australia too. This delivery app is more likely to operate in smaller cities than Postmates.
For instance, DoorDash partners with several fast-food restaurants in my local town of 15,000 residents. In contrast, the closest Postmates partner is 40 minutes away in a town of 180,000 citizens.
If you choose to become a Dasher, you will deliver for national restaurant brands and locally-owned restaurants.
Some of the DoorDash national restaurant partners include:
McDonald's
Wendy's
Papa John's Pizza
Chipotle
The Cheesecake Factory
Bonefish Grill
DoorDash partners with convenience stores like Wawa, Casey's General Store and 7-Eleven.
Some DoorDash orders may include alcohol. You can decline these orders if you choose. Note that drivers need to verify the age of the customer if they buy alcohol.
What is Postmates?
Postmates operates in many mid-size and large-size cities across the United States. This app is less common in smaller towns than DoorDash. But Postmates is in major tourist destinations in semi-rural America.
Joining Postmates Fleet lets you deliver these items:
Restaurant takeout
Merchandise
Groceries
Alcohol
Both Postmates and DoorDash partner with several of the same dining partners. Some of these include P.F. Chang's, Red Lobster and Wendy's. Also, you can deliver for plenty of local restaurants, cafes and ice cream shops.
It's also possible to deliver merchandise for Walgreens and Apple Stores. However, drivers report these order types are less common.
Can You Do Both at the Same Time?
It's possible to deliver for DoorDash and Postmates since you're an independent contractor. Joining both apps can be a good option to find more delivery requests. You may adopt this tactic when you need to make at least $100 a day.
As each delivery app offers new driver bonuses, you should only consider joining one app at a time. For example, you may need to make 35 deliveries within the first 14 days to earn a one-time $300 bonus.
DoorDash vs. Postmates: In-Depth Comparison
If you like what you see so far, it's time to decide which app is better.
Driver Requirements
Both apps have similar minimum requirements to join:
At least 18 years old
Can pass a personal background check
Reliable access to a car or scooter (a bike in select cities)
Valid car insurance for your delivery vehicle
The background check for each app looks at your criminal and driving history. So you may not pass if your recent history isn't clean.
Unlike being a rideshare driver, DoorDash and Postmates have more flexible vehicle requirements. For instance, there isn't a maximum age, and it can only have two doors.
Also, you can also deliver by scooter with either app. Each app lets you deliver by bicycle in select cities as well.
How Long Does It Take to Join?
It can take up to two days to complete the background. The app will send you a welcome kit after passing the background check. It can take between one and two weeks to receive it in the mail.
This kit includes your insulated delivery bag and a prepaid card. Some restaurants require the driver to pay for the order at pick up time with the payment card. The delivery app loads the order total onto the card so you can buy the food.
How Much Can Drivers Make?
Your potential income and how often you can deliver are the two most important factors for choosing the best app.
Both Postmates and DoorDash have similar payment models, but neither app mentions your potential hourly pay. You can plan on earning up to $15 per hour before tips and bonuses with either app.
How many minutes it takes you to complete the delivery determines your hourly rate. For example, you make $15 an hour if it takes you 30 minutes to deliver a $7.50 order. Any tips or delivery bonus you earn increases your rate.
Each app pays you a flat amount of between $2 and $10 per delivery. The base rate depends on your city and the delivery distance. And longer routes can have the highest base rates.
You keep 100% of all customer tips with each app.
DoorDash and Postmates may also offer bonuses if you meet delivery challenges. You're more likely to get a customer tip by being friendly and bringing plenty of napkins, condiments and utensils.
Neither app pays for your gas, but you can deduct the miles you drive when filing your taxes.
DoorDash
DoorDash gives you three different ways to make money on each delivery:
Base Pay: Guaranteed delivery pay based on time, distance and desirability
Customer tips: A customer can leave an optional tip
Bonuses: DoorDash offers bonuses and challenges during high-demand periods
Before accepting an assignment, you see your base pay and the delivery route. You can decide if the route is worth the pay. You might avoid the delivery when the dropoff location is far away, or the restaurant is notorious for not having the order ready.
These delays reduce the chance of receiving a customer tip even when these delays are beyond your control.
DoorDash Driver Bonuses
The four drivers who share their experiences for this comparison state they consistently earn more per delivery with DoorDash. They can earn between $20 and $25 per hour. However, they make between $14 and $20 with Postmates.
Why's that?
Each driver mentions they can earn more per delivery because of the regular DoorDash driver bonuses. Postmates offers similar bonuses for experienced drivers but not as frequently (as of May 6, 2020) according to these drivers.
These are three of the potential DoorDash bonuses:
Peak pay: Earn more when driving during high-demand times
Challenges: Complete a minimum number of deliveries within a limited time
Drive: Earn extra income on long-distance routes
Each bonus is in addition to the new driver bonus you can receive when joining DoorDash. You will need to complete a certain number of deliveries in your first weeks of dashing.
Postmates
Postmates has a similar payment structure to DoorDash. You make a preset amount based on the delivery route plus any customer tips.
Also, you earn a flat amount when you pick up or drop off an order. In cities like Acton, California or Columbus, Ohio, that's $2.20 plus the estimated miles and drive time between the restaurant and customer. Plus, longer routes can earn more than shorter routes.
The Postmates app shows your base rate, restaurant name and delivery route before accepting the request. That way, you can decline the request if the pay isn't worth the time.
Driver Bonuses
It's possible to earn add-on bonuses to increase your hourly rate. If you qualify for a bonus, the pay will show in the order request before you accept the delivery.
Postmates offers these driver bonuses:
Blitz pricing: Delivery during high-demand hours
Guaranteed earnings: Complete a minimum number of orders in a set time to earn a minimum payment guarantee (i.e., new driver bonus)
Crushers: Complete extra deliveries during a set period
How Do You Get Paid?
Both apps pay weekly for all deliveries you make between Monday and Sunday. Each app closes the pay period at 11:59 pm PST each Sunday night and sends payment Monday morning. Your weekly payment lands in your linked bank account by Wednesday night.
It's possible to request daily payment to a debit card or prepaid card with either app. You pay a flat fee for each instant payment, but the regular weekly payments are free.
With both apps, your base pay is accessible as soon as you complete a delivery. However, you may need to wait up to 24 hours to withdraw your customer tips. If the tip amount isn't in your available balance, you will need to request a second deposit or wait for the weekly payment.
Here are the instant payment details for each app.
DoorDash
Dashers can request instant payment using the Fast Pay option in the DoorDash app. You pay $1.99 per transfer. Then your funds are on your linked card within 30 minutes.
Postmates
You can use the Instant Pay with a minimum $5.00 cash balance. Each deposit costs 50 cents and can go to a Visa or Mastercard debit card. Most bank accounts accept instant payments too. You can make unlimited daily instant payments and receive your funds within 30 minutes.
Postmates is the more affordable option if you desire daily payments.
Is DoorDash or Postmates Busier?
DoorDash is usually the busier option in most cities, according to the driver interviews. These drivers live in different cities across the United States. However, the busier choice can depend on your city and the number of restaurant partners.
One reason why DoorDash can be the busier app is they seem to be present in more cities. DoorDash also partners with Chase for discounted delivery fees.
Deliver During Peak Hours
The best time to deliver for either app is during peak lunch and evening hours. There are more orders, which means you're more likely to receive multiple requests.
Look for City Hot Spots
Each app shows the current hot spots for your city. Heading to these areas can help you receive order requests sooner and more often. Drivers closest to restaurants with open orders are more likely to receive a request.
Making Deliveries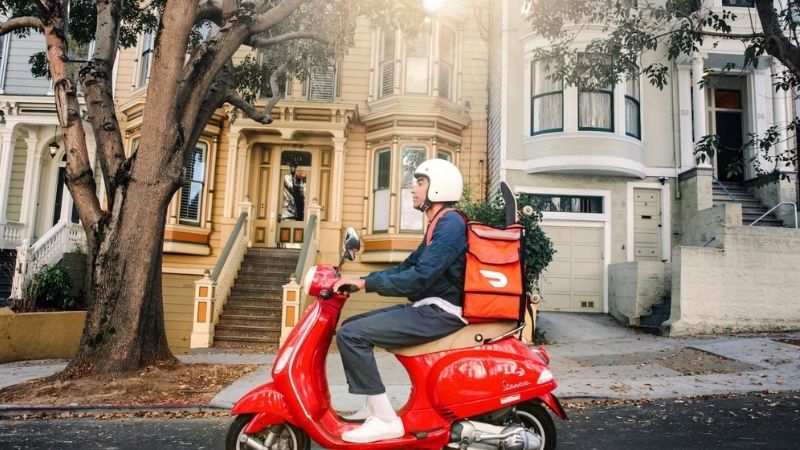 The delivery process is similar for both DoorDash and Postmates. You will need to use the mobile app to accept requests and complete deliveries.
Here is what the typical delivery experience is like:
Receive an order request in the delivery app
Accept the order request
Pick up the order from the merchant
Deliver food to the customer
Receive payment
The customer can leave a driver rating for either app. Postmates only asks the customer if your service was a positive or negative experience.
DoorDash rating system is more in-depth as the customer leaves a star rating. A low rating for either app can lead to a temporary suspension.
Can You Decline Deliveries?
Both apps let you decline delivery requests, and you can wait for another request.
Driver Kevin H. recommends rejecting orders and waiting for more lucrative requests. He states, "In order to make money on these apps, you need to be discerning – accept the orders that make sense for you and reject the ones that do not."
If you deliver during peak times, you are less likely to wait as long for a new request. It can be a learning process of knowing which orders are worth it. So try several at first until you find what works for you.
Another reason to decline orders is to request a restaurant that usually doesn't have the food ready on time. You will need to learn which merchants to avoid in your town. Neither app pays you for waiting delays.
Driver Reviews
Here are some firsthand testimonials from actual Postmates and DoorDash drivers.
DoorDash
Kyle K. appreciates the bonus pay you can earn by delivering during peak times. This bonus plus the guaranteed delivery earnings help you calculate your earnings before you deliver.
Katie J. mentions the base pay for DoorDash is usually higher than Postmates. The customer tips and potential driver bonuses increase her potential pay.
Joe F. has success delivering for DoorDash and Postmates. But he prefers the DoorDash app as it has more features and provides a better user experience. A smaller frustration factor can make it easier to find new delivery requests. Other drivers feel the DoorDash mobile app is more functional than the Postmates app too.
As mentioned before, each driver prefers delivering for DoorDash more than Postmates.
Postmates
Each driver states they can find regular delivery gigs on Postmates. However, their hourly rate for Postmates tends to be lower because the base pay rate is usually less than DoorDash. Also, Postmates doesn't offer as many driver bonuses as DoorDash.
Another drawback is that the Postmates mobile app is more minimalistic. For example, it's harder to calculate your potential earnings before accepting an order.
Kevin H. states the DoorDash app is more transparent about listing your guaranteed income before taking a delivery request.
All drivers state that Postmates tends to be less busy than DoorDash. You may still find plenty of work during peak hours. But fewer available requests means you can't be as picky about rejecting less-desirable orders.
Each order you reject results in more idle time. Each app only pays you once you accept a request and not while you wait.
While Postmates lets you deliver merchandise, customers typically don't tip for these orders. The good news is that you have more possibilities of getting a delivery request.
Is DoorDash or Postmates Better?
Here's a quick overview of the strengths and weaknesses of each delivery app. You can make the most money with either app by delivering during peak hours.
DoorDash
Pros
Available in over 4,000 cities in the U.S.
Can receive a bonus for delivering in peak hours
Base pay tends to be more than Postmates (according to driver reviews)
Can keep 100% of customer tips
New drivers can earn a one-time signup bonus
Cons
Instant payments cost $1.99 per request
Can only deliver for restaurants and convenience stores
Postmates
Pros
Can deliver restaurant takeout, groceries and merchandise
Keep 100% of customer tips
Instant payments cost $0.50
New drivers can earn a one-time signup bonus
Cons
The base rate per order tends to be lower than DoorDash
Operates in fewer cities than DoorDash
Summary
DoorDash and Postmates are two of the best phone apps to earn extra income. It's best to join one app at a time so you can receive the new driver bonus.
Delivering for either app can boost, and you can create your own delivery schedule.
Doordash driver earnings disclaimer: Actual earnings may differ and depend on factors like number of deliveries completed, time of day, location, and expenses. Hourly pay is calculated using average Dasher payouts while on a delivery (from the time you accept an order until the time you drop it off) over a 90 day period and includes compensation from peak pay, tips, and other incentives.