There are many ways you can earn a hundred bucks – or even several hundred bucks – in one day. There are many reasons why you need to earn cash and earn it quickly.
An unexpected expense such as a car repair or that unexpected insurance bill you forgot about that only arrives every six or twelve months. Or maybe money is tight this month, and you need a $100 for groceries, gas or other necessities.
Whatever the reason, it is possible to make $100 fast.
How to Make $100 Per Day
Whatever the reason, the money is out there. You just need to figure out how to earn it. Here are some ways you can do to make $100 in one day online or in person, and if you work it right, you can earn even more.
1. Deliver Groceries
Did you know some companies exist for the sole purpose of delivering groceries to others? By being a driver for one of those companies, you might be able to make $100 in a day.
This is a good chunk of extra money to add to your bank account and is one of the most popular ways to make money.
With companies like Instacart you can sign up to deliver groceries to those who don't have the time or ability to drive to the grocery store and shop for themselves.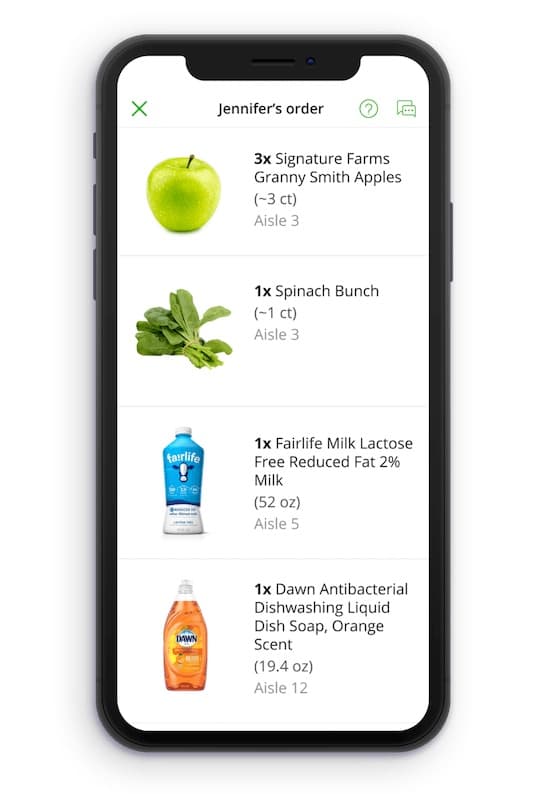 Or, you may want to deliver food from restaurants to people's homes with companies like DoorDash.
Your pay per delivery depends on a few different factors, such as how many miles you drive and how many items the person requesting a delivery wants to purchase.
As a driver for a food delivery service, you get to choose which jobs you'll take and which jobs you won't take, as well as which hours you are available to deliver.
DoorDash
Delivery food and make up to $25 per hour
Flexible hours
Referral bonus available
Visit DoorDash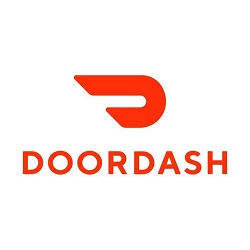 2. Rent Your Stuff Out
There are several ways to make money fast by renting your stuff out. For instance, do you have an extra car or storage space?
Do you have tools or equipment collecting dust that someone else might need to use? In-home items may include a steam cleaner, vacuum or even curling irons.
Renting a steam cleaner from the grocery store is tedious and expensive. If you have one at home that isn't getting much use, consider renting it out.
And how about the tools in your garage? A car luggage rack collecting dust is a highly sought after item to rent. Or how about a shop-vac or air compressor.
Check your garage for possible items then consider using your neighborhood Facebook page to advertise.
Rent Out Storage Space
Do you have extra space in your garage or basement? Why not rent it out? Use a space in your garage to house someone's classic car or a smaller boat.
House a camper in your yard. Or use your basement space to house the "stuff" people don't have room for.
Determine a reasonable monthly or seasonal rental price. Have your "client" pay all of the money up-front so you can get your $100 right away.
3. Drive with Lyft
People are making serious cash driving people around.
Similar to a taxi service, ride request apps such as Lyft help drivers offer rides to people for wherever they need to go.
People like using ride request apps as opposed to taxi services for a couple of reasons. One of which being that rideshare drivers and their cars feel more personalized.
To qualify to drive with Lyft and earn extra cash, click on the links to their sites and complete the sign-up form. You'll need to verify that you have insurance on your vehicle and complete a background check screening.
After you complete your activation process, you can log yourself in as available. When a client near you needs a ride, Lyft will tell you when and where to pick them up.
You'll bring them to their destination, have a nice conversation along the way, and get paid to do it.
4. Sell Your Stuff
Another way to make money online is to sell your stuff.
One of the most traditional ways to make money is a yard sale. Simply gather up all of your stuff, organize it neatly on tables or racks, price it clearly and competitively and wait for people to visit and buy it.
You'll have better luck at selling stuff at your yard sale if you hold it on a Thursday, Friday or Saturday and if you advertise on busy street corners with signs and social media sites such as Facebook.
Posting your sale dates on garage sale listing sites such as Craigslist will help too. Remember to be friendly and be willing to negotiate on prices.
Making $100 in one day shouldn't be too hard at all, especially if you've got some bigger ticket items to sell.
Sell Your Stuff on Craigslist
In need of extra cash and don't want to deal with the tedious work of setting up for and hosting a garage sale? Consider selling your stuff on Craigslist to make money online.
You can sell items individually or sell them in lots (i.e., groups) in order to make money online.
Many people sell things like kid's clothing in lots to get rid of more items at one time. You could do that with music CDs or DVD movies as well (Although, DVDs tend to do better on sites like Decluttr).
Decluttr
Great for selling bulk items
Free shipping
Sell items like phones, DVDs, and more.
Visit Decluttr

5. Do Gig Jobs
Gig jobs are one-and-done jobs you can do to make some extra cash. We have a few ideas about how you can find gig jobs.
Do Gigs On Craigslist
Craigslist has an online business section near its "jobs" section called "gigs" that offers many ways to make money.
Gigs can consist of a variety of different types of jobs from helping someone move, clean their house or get organized for a party to doing a small painting or home improvement jobs.
You'll also find things such as one-time freelance writing jobs or jobs for specific events such as security detail for concerts or server jobs for parties or events.
You could even make $100 a day by helping someone move or clean up their place or by doing other quick household or other tasks under the gigs section. This is good money for a hard day's work.
Become a Gigwalker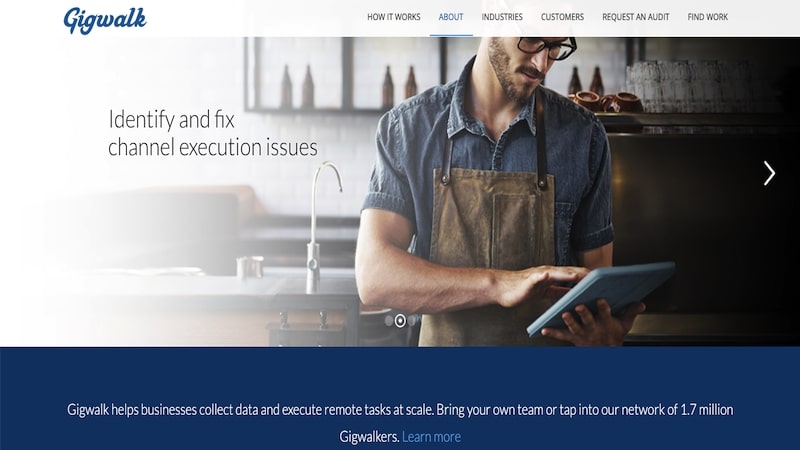 Gigwalk is a mobile app that gives you tasks to do for retailers. Gigwalk helps clients that sell products and services better their products. As a Gigwalker, you might be asked to take a photo of a product display.
Or you might be asked to mystery shop at a store or restaurant. The tasks vary and you can choose the tasks you want to take on.
Gigs on Gigwalk pay between $3 and $100. The better you do at your gig, the higher paying gigs you'll get offered. This can end up adding up to good money directly to your PayPal account.
Note that you'll get more gig offers with Gigwalk if you live in a highly-populated area .
Do 20 Fiverr Tasks
Another way you could make $100 a day on Fiverr is to do 20 $5 tasks on Fiverr. Once you create a (free) Fiverr account, you can see what buyers' needs are.
Choose to make bids on the tasks you can complete. Do enough gigs to make your $100. https://wellkeptwallet.com/go/Fiverr
Some of the tasks people might request on Fiverr include ideas like:
Writing a poem or short story
Freelance writing an article
Singing a song
Drawing a picture
Short computer tasks
Simple graphic design tasks
Web design
Or other tasks. Browse through the tasks and see which ones you can do to make money fast. Some tasks pay more than $5, so you might not need to do 20.
Do as many as it takes for you to earn your $100. Fiverr pays you via your PayPal account as soon as your task is complete.
Related article: How to Make $700 Super Fast
6. Care for Kids or Animals
If you like children or animals, this could be a great way for you to make $100 in one day.
With pet sitting, you'll probably have to watch a pet for a longer period of time than you would a child to make $100 a day, but the job might be easier to make that extra money.
Advertise your pet sitting or child sitting services to family and friends via your Facebook account for best results.
For child sitting, you can advertise on the professional child sitting sites such as Care.com. (Note: Care.com now advertises pet sitters too!)
Companies such as Care will allow you to create a profile for parents to look at when they need a child or pet sitter in your area. This is a great way to make extra money.
Make your profile as professional as possible. List your experience and why you like to care for children. Be sure to include a photo of yourself as it may make parents feel more comfortable hiring you.
Tell parents why you make a great babysitter. Then do a great job when you get hired. Spend time entertaining the kids. Be sure you follow all parent rules. Ensure the house is cleaned up when the parents get home.
Be a Dog Walker
Do you like walking dogs? Why not offer dog walking services to local dog owners. Many dog owners want their dogs to get exercise. However, busy schedules or physical infirmities prevent them from walking their dogs.
Therefore, they'll gladly pay someone to walk their dogs. A nice thing about this task is that you can walk several dogs at once. So, let's say you charge $10 per hour to walk a dog.
If you walk 5 dogs at once, you can make $100 in just two hours. Advertise on Craigslist, or in your neighborhood with flyers. Reach out to local dog owners you know who have busy schedules so you can make extra money.
Ask local veterinarian office managers or pet store managers if you can post flyers. Work to schedule multiple dogs at once to maximize your per-hour income.
This is one of the best ways to make money if you love animals.
Rover
Connects pet sitters with pet owners
Schedule and income flexibility
Guarantee offers support for pet sitters
Visit Rover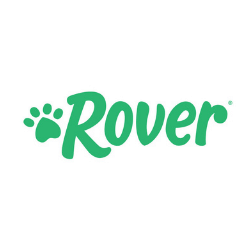 7. Use Your Skills and Strength
There are several ways you can use your skills and strength to make fast money.
Work as a Handyman
Do you have handyman skills? When it comes to making money, Handy's Angi is one of the most well-respected online business sites where people can go to find help with a variety of different handyman work.
As a "Pro" for Angi, you can make money fast by helping somebody move, assemble furniture, or hanging a television.
Or clients might ask for help with cleaning around the house.
Here's how it works:
After you sign up to become a Pro on Angi, the company notifies you of nearby jobs. You select the jobs you want to do (you'll know what the job will pay ahead of time), firm up the details with the client, and complete the job.
After you complete the job, you will get your extra money directly deposited into your bank account. Simple as that! Handy is great for those looking to work in some extra earnings around a full-time job or other commitments.
Find Freelance Work
The cool thing about doing freelance work for extra money is that you can earn it for a variety of different tasks and easily earn $100 in one day. Start by making a list of your talents. Can you write? Are you great at logo or t-shirt design?
Do you know how to set up websites or are you great at managing social media accounts? Would you be a good virtual assistant?
Figure out your talents and then advertise them on sites like Upwork. Upwork freelancers are collectively earning over $1 billion each year.
You can get started on Upwork by creating an attractive profile boasting your skills and talents. Then, apply for individual jobs that appeal to you and your skill sets.
The job listings state what the pay will be so you know exactly how much you will make for a completed job.
Freelancer is another site that can help you find freelance jobs in a variety of different skill sets. From design and architecture to translation jobs to IT jobs, Freelancer has enough jobs available to help you work to make money every day of the week.
Do Lawn Work
You may be able to earn $100 a day doing lawn work right in your neighborhood. People often seek help with a variety of lawn work tasks.
They might need someone to cut their grass, clean up flower beds and bushes or rake leaves.
If you live in a Northern state, you could make money by doing snow removal during the winter months.
Advertise on sites like Craigslist. You can also distribute flyers to nearby houses. Be sure to include information about your services and rates you charge for each job.
As with any side hustle, great service at a reasonable price is key to success in getting – and keeping clients if you want to make money on a regular basis.
Find Painting Jobs
Both large and small painting jobs are great ways to make money and are available in most cities and towns.
People want their exterior or interior homes painted, and smaller towns and cities will often hire smaller, freelancing painters. You can even offer to paint house numbers on curbs for an additional way to make money.
One summer many years ago, my husband and his buddy painted a town hall building in a small town. They got paid $1,000 for two days' worth of work. Not bad money for a guy in his twenties.
When I was a teen, my mom and I would routinely make money every day by painting rental properties in the summer. We worked for a couple of guys that owned several rental houses.
When a renter would move out, he'd have us come in and freshen the place up for the next renter. We'd put a coat of off-white paint on the place. Then he'd pay us in cash at the end of the day.
To find clients for painting jobs you can look on Craigslist in the "gigs" section or post an advertisement for your services on the site. You can also approach home or small business owners where you see a need.
Ask them if they'd be interested in having their building painted and tell them what you would charge. Make the terms of the agreement clear.
Also, consider having them sign a generic business agreement where you can write the cost and what services will be performed.
Be sure you have the necessary equipment to do a safe and quality job before you approach a potential client. Then do your best work and collect your extra cash.
Wash Cars
Spend a Saturday running a mobile car washing service, and you could earn $100 in no time at all.
Gather together a bucket, some soap and rags (some for washing and some for drying), window cleaner, towels, and a wet/dry vacuum is all you need to make money.
You'll probably need an extension cord too. Using the car owner's electricity and water, you clean their car sparkly clean and get paid the price you agreed upon before the job.
Do a great job of cleaning the cars inside and out. Wash the interior sides of the windows. Wipe down the dash and console. Vacuum the interior really well. Use a damp rag to remove carpet stains if you can.
For an extra touch, consider leaving an (unopened) air freshener in the car as a gift.
Car owners will appreciate not having to leave their home to go to a car wash or do the work themselves.
Be a Tutor
If you're great at science, math or other school subjects, you could find work as an online tutor.
Companies like VIPKid hire people to teach English to children in China.
You'll need to have a working computer and a headset to work with these types of online companies.
You could also find tutor work right in your own area. Advertise on Craigslist or Facebook. Tell people which subjects you tutor and what your per-hour wage is.
You'll want to focus on tutoring kids with an age level you're comfortable with too.
If you aren't crazy about tutoring younger kids, advertise to tutor high school students. Or offer to help high schoolers study for their ACT test.
Another idea is to focus on tutoring younger kids if you'll do better at that. Set time aside for after school or on weekends when kids are available.
If you charge $20 per hour you could make $100 in one day. And you might have an ongoing job so you can earn even more money.
Do Light Mechanic Work
Are you good at basic mechanic work such as oil and filter changes, brake jobs, etc.? Scout the gigs section on Craigslist or offer your services to neighbors to make money.
Remember that you'll have to tell clients ahead of time that they are responsible for the disposal of motor oil and other fluids.
Garbage Removal
Nearly every home and business has stuff lying around that they'd love to get rid of. If you have a pickup truck, you can advertise to your neighbors for a junk removal day.
Or, look for gigs on Craigslist that homeowners have posted for junk removal.
Remember when quoting your price to include gas money, time worked and money for the cost of the drop off at the junkyard in.
Write Resumes'
Do you have a gift for writing resumes'? Why not offer your services to job seekers? Professional resume' writers often charge up to $2000 or more to write a shining resume'.
If you can do really great work and charge $100, you're bound to get clients. Writing one resume' in a day should be doable if you're proficient at the task. Advertise your services on Craigslist, on Facebook, or to family and friends.
Move Furniture
If you've got the muscles, you can earn money by helping people move furniture. When I checked my local Craigslist site, there were five people asking for moving help.
If you live in a bigger city you could likely find some upcoming moving gigs to make money.
They were willing to pay between $20 and $25 per hour for someone to help them load up their moving truck. This saves them extra money because $25 an hour is a lot less than most moving companies charge.
Check Craigslist for gigs helping people move. Be sure to take payment only in cash.
8. Help People at Their Homes
There are several ways you can help people that need help with their homes. Here are some ideas.
Stage Houses
Realtors and homeowners alike are often seeking out people to stage their homes, and one staging job could easily earn $100. Home stagers de-clutter, organize and rearrange homes to help them look their best.
There are even clients who will pay for a home staging consultation. A home stager comes and assesses their home and gives them a staging "to-do" list.
Being a consultant could be a great option if the work portion of home staging isn't appealing to you.
You could charge $50-$100 to come to a client's home and tell them exactly what to do to get their house ready to sell or ready for a big party or event.
Clean Houses
I know several people who make money by cleaning houses for others. Cleaning jobs can range from a quick dust and vacuum to a whole house thoroughly cleaned.
Whether it's several small jobs or one larger job, you can easily make $100 a day by cleaning houses.
As with many other jobs, Craigslist and neighborhood flyers are a great way to advertise your services. But, the "gigs" section on Craigslist is an optimum place to find jobs that are available immediately.
Some people want help cleaning for guests who are coming. Others need the place they've rented deep cleaned when they move out. Still others want someone to come on a regular basis to keep up with maintenance cleaning.
Know that if you choose to clean a house for someone you'll likely have to have your own equipment. You'll need equipment and cleaning supplies such as a vacuum cleaner, mop, paper towels, window spray, etc.
Be sure to do a thorough job as you clean. This is a gig that pays well if you do great at your job. Besides your wage, you may even earn a tip!
Clean Gutters
If you're not afraid to go up on ladders, you can make $100 a day cleaning gutters on neighborhood houses.
A ladder and a garbage bag for collecting the leaves and other debris will be your main tools. I'd suggest wearing a pair of gloves for keeping your hands safe too.
Be sure to approach homes you're comfortable with and able to clean. Focus on one level homes without walkout basements. Leave the two-story homes to professionals for safety reasons.
Advertise via neighborhood flyers. This way you can focus on homes you're comfortable cleaning in order to make money.
Basic Home Repair
If you are good at basic home repair, this could be a great way for you to earn $100 in a day. Homeowners often need help doing basic home repair tasks such as fixing leaky faucets, cleaning drain traps or touching up dented walls.
Again, the Craigslist "gigs" section is a great place to look. Or, you could distribute a flyer in local neighborhoods describing what types of home repair tasks you can do.
Organize Homes
Are you good at organizing? Why not help people get their homes organized? Many people need help organizing homes, garages, and basements. If you have a knack for organization, use it to make money.
You could easily charge $15 to $20 per hour for organizing jobs. People will happily pay for work that feels overwhelming. Work for five to eight hours and you've made your $100.
Advertise your services on Craigslist, or send out a Facebook post to your followers. Try and give people an idea ahead of time about how long the job will take.
Spring or Fall Cleaning Jobs
Another way to earn $100 in a day is to help people with spring or fall cleaning work.
Some of the jobs people do to get ready for spring or winter include:
Washing windows
Cleaning gutters
Overall home cleaning and organizing
Deep clean dusting and scrubbing
And more. Advertise your services on Craigslist or to family and friends via Facebook. Set a per-hour rate that allows you to earn $100 in one day. Book more than one job if you need to.
Help with Holiday Decorating
Some people go all out for holiday or Christmas decorating. You could make $100 in a day by helping them with that task. Off your labor services of helping them put up their tree or decorate the inside or outside of their home.
Spend the day helping them get the house ready for the holidays. Then collect your cash and go home. Advertise your services on Facebook or Craigslist.
Ask your followers to share your post on their timeline. This will get you more exposure.
9. Participate in Research Studies
Research studies are available in most big cities and often pay $100 or more for a day of work.
People can participate in research studies regarding an assessment of different consumer products such as food or medical research studies in an attempt to earn some free money.
Research study companies such as Fieldwork offer paid study clinics and classes to people looking to earn money online by giving their opinion.
Sign up with marketing research companies in your area if you think this would be a fun way to earn some free money.
10. Get a Job at a Restaurant
There are a few ways you can work at a restaurant and make fast cash.
Work as a Server
In today's economy restaurants are always hiring servers. You can usually start working at a restaurant within a day or two. Since servers make tips for good service, you can make money the same day you start.
Ask to pick up long shifts. And provide excellent service to get the best tips. Check with local restaurants to find jobs. Call around, look for "we're hiring" signs in the windows or check Craigslist jobs.
Deliver Pizzas
Pizza delivery jobs are usually available in lots of places. When Deacon, owner of Well Kept Wallet, wanted to deliver pizzas to help pay off his debt, he started work the same day he applied.
The great thing about delivering pizzas is that many customers give tips. If you work a busy shift, you could make $100 a day in tips. P.S. Your chances of bigger tips are higher when you work Friday and Saturday nights.
People tend to tip more when they're doing weekend pizza requests. The same goes for big sports games, like Sunday football games. Check with pizza places near you for available jobs.
Note: You'll earn more at this job if you have a fuel-efficient vehicle.
11. Be a Party Helper
I have a friend who puts on a grand party every year near Christmas. One way she saves money on the event is by hiring students to do coat check, server positions, valet and kitchen help.
She pays them well, but less than what it would cost her to hire professionals. She advertises her need via her Facebook account. However, if you look in the "gigs" section on Craigslist, you could find similar gigs that way.
12. Work With Computers
There are a couple of jobs you can do if you're good with computers.
Website Tester
You could earn $100 in a day online by becoming a website tester. There are several companies that hire people to test websites. When you work as a website tester you'll do a variety of tasks.
You might be testing that a web page or a link works properly. Or you might rate the user-friendliness of a site.
Website tester generally needs a few things to work website testing jobs. They'll need:
a computer, tablet or phone with audio and video capability
the ability to download testing software to your device
to be at least 18 years old
to be able to clearly speak your thoughts
Website testers often need to send video recordings of their feedback. This is why clear communication skills are important.
Do Computer Setup or Repair
There's a kid in our neighborhood who has been running his own computer setup/repair business since he was 14. He's a whiz at computer stuff, so he decided to make a business out of it.
This is an area where a lot of people need help. Younger people are often tech-savvy. However, people my age (51) or older are often not. I know that when I got a new computer last winter, I couldn't set it up myself.
In fact, I had to have a friend come and help me. I wouldn't have had clue one about what to do. Lots of people are in the same boat. And they'd happily pay someone to set up or repair their computer for them.
If you know a lot about computer setup and repair, you could do the same. Charge by the hour or by the job, whichever you think works best.
Advertise for jobs on Facebook or on Craigslist. Send out emails to family and friends about your talent.
13. Wrap Your Car
Wrapping your vehicle is a creative way to make money each and every month. Although you'll have to part with the current colors of your vehicle, becoming a driving advertisement can help you bring in the big bucks.
According to Wrapify, you can earn between $264 to $452 per month for a full wrap. If you are only comfortable with a light wrap, then your potential earnings will drop to an estimated $181 to $280 per month.
It will only take a few hours to set up your car wrap. With that, it should only take a day's worth of effort to get a few hundred dollars. But you'll have to look at the wrap on your vehicle for a whole month.
14. Rent Out Your Car
If you own a car but aren't willing to wrap it, there's still a way to turn this asset into cash. You can earn money by renting out your vehicle on marketplaces. This classifies as passive income.
A few popular car rental marketplaces include Hyrecar, Turo, and Getaround.
Here's the basic premise. You have a car that you don't use every day. Instead of letting the vehicle collect pollen in your driveway, you list it on a car rental marketplace. At this point, people can choose to rent out the car in exchange for cash.
The amount you can earn per day varies based on where you live and the type of vehicle you drive. For example, if drive a luxurious car in a big city, you'll likely find more earning opportunities.
Want to learn more about this option? Check out our full review of Turo.
15. Rent Out Your Home
If you have extra space in your home, it's possible to turn that into cash by renting it out.
The most popular platform to rent out your spare space is Airbnb. And it's possible to bring in more money through this opportunity.
For example, in this post, we detail the experience of a couple who earns around $1,500 per month from renting out extra space on Airbnb.
Although being a host on Airbnb isn't 100% passive income, it offers an opportunity to turn space into an earning opportunity.
16. Sell a Product
Have you always dreamed of starting a business to earn more money? If you have a great idea, there's nothing stopping you from turning it into a business that nets you at least $100 per month.
A few options include selling crafts on Etsy, selling digital downloads, selling your wares that the local market, making your own online store or pitching your product to major retailers.
Start the process of turning your product into a lucrative business with a small test run. Make sure the market demand is there before sinking too much of your time or capital into a specific product.
Be ready to tweak your product along the way to create a better business and as you continue making money.
17. Deliver For Amazon Flex
If you want to earn more money, Amazon Flex will pay you to deliver packages around town on your own schedule. According to the company, you can earn between $18 to $25 per hour.
Even when you factor in gas costs, it's possible to earn $100 per day with this opportunity.
The process starts by reserving a time block. After that, you'll make deliveries with the help of an app that maps out the most efficient route.
As of writing this, this opportunity is available in a handful of cities, including:
Bad Ax, MI
Grand Rapids, MI
Santa Fe, NM
St. Cloud, NM
Tulsa, OK
But it might expand to your location soon. If you have a vehicle and need a flexible schedule, this could be one of the best ways for you to start making money.
18. Start Your Own Blog
It's entirely possible to start making money blogging. Although this is not a quick path to success, it's full of potential for those willing to play the long game.
You can earn money blogging through affiliate links (that can generate passive income), ad revenue, selling products, selling online courses, an online store and more. You'll have the freedom to choose what income streams work best for your blog.
If you want to make money blogging, be willing to be patient as you start to earn more money. Setting up a blog can take just a few minutes, but building it takes time.
Want to learn how to start a blog? Check out this helpful guide.
19. Be A Proofreader
Do you have an eye for grammar? If you can spot a spelling mistake from a mile away, then proofreading could be the perfect way to start making money.
As a proofreader, you'll catch mistakes before an item is published. You could proofread anything from magazine articles to entire books.
If you aren't sure where to get started with proofreading, check out this full list of opportunities. 25 Ways To Make Money As A Proofreader.
20. Sell Your Photos
Photography is a high-demand skill that can help you bring in 100 bucks a day online or in person. It's a fun way to start making money.
One way to make money with photography is to sell your photos through a stock website. After you upload the pictures, you'll earn a commission from each purchase. A few places to consider include Shutterstock, Adobe Stock, and Pixabay.
You could even set up your own online store on your own custom website to sell your photos as people start to know your work. This could turn into a passive income opportunity.
But it can take some time to earn a substantial income stream from stock photos. If you are looking for a faster route, consider photographing events. People will pay big bucks for photos of a celebration!
21. Donate Plasma
If the sight of blood doesn't make you squeamish, donating plasma can give your bottom line the boost it needs.
Although the amount you can earn varies based on your location, you can expect to earn between $20 to $50 per donation. Since there are limitations on how much you can donate, you might run into an income cap if you start making money this way.
But many places offer bonuses for regular donations that can add up quickly.
22. Write a Book
As you write a book, you won't earn money for the work you put in. But after you've built a valuable asset, it could potentially earn you $100 per day.
The reality is that not every author will make money. However, if you love writing, crafting a book is well worth the risk. Learn more about making money from a book in this post.
Plus, it can generate ongoing passive income.
23. Join a Focus Group
As a member of a focus group, it's possible to earn $100 or more for your time. It's relatively easy money that involves sharing your opinion about a particular product or service.
Two places to find focus groups include survey sites Survey Junkie and Branded Surveys. When you get called in for a focus group, don't hesitate to snag the opportunity.
You can also use these survey sites to earn money taking surveys. However, this isn't as lucrative.
24. Create a YouTube Channel
People love to watch videos online, so why not profit from this? If you build a following, it's possible to earn $100 or more per day by posting YouTube videos.
The income comes through ads, sponsorships, selling products, and more.
As a budding YouTube star, you have a passion for a niche topic and an eye for what makes a video pop. Think you have what it takes to make money on YouTube? Get started today!
25. Transcribe Audio
Transcribing audio involves listening to an audio file and writing down what you hear. It's possible to earn $20 or more per hour as a proficient transcriptionist.
You'll maintain control over your schedule and only transcribe when you have the time or energy. Transcribe Anywhere is a great place to get started with this earning opportunity.
Summary
There are so many ways available for you to earn $100 in a day online or in person. And you can earn a lot more than that if you're looking for a long-term income stream.
Doing small jobs (we call them "side hustles") puts you more in control of your income.
With all of the dozens of side hustle ideas there are, you can surely find a way to earn extra cash. Put a plan in place and start raking in extra cash today.