Looking for apps like Instacart? Look no further.
Instacart shopping is one great app that helps people earn extra cash, but there are lots of options out there that appeal to people with different skills and goals.
Editor's Top Picks:
| | |
| --- | --- |
| COMPANY | KEY FEATURES |
| Door Dash | Pays you to deliver takeout |
| Postmates | Get paid to deliver things |
| UberEats | Deliver takeout with a car, bike, or scooter |
What is Instacart?
Instacart is an app that lets people order groceries from their local grocery store without leaving home. All you have to do is put together a shopping list, add any coupons or deals the app offers and submit an order.
Someone does your shopping for you and delivers food directly to your door in as little as an hour.
The service is incredibly convenient for people who don't have time to go shopping or are homebound. It's also great if you want to stock up on food but don't have a car to carry it all back home.
If the person buying the groceries isn't the one going shopping, someone has to fill that void. That's where Instacart shoppers come in. You can work for Instacart as either an in-store or full-service shopper.
As an in-store shopper, you receive orders from Instacart shoppers, go through the store and make purchases for them. Someone else handles getting the food to the buyer.
As a full-service Instacart shopper, you get orders from buyers, purchase the groceries and deliver them directly to their homes.
Part-time shoppers work regular shifts, up to 29 hours per week. Full-service shoppers are independent contractors who can take whichever orders they please.
There's no set schedule and no limit to how much you can work.
Related Post: Instacart Shopper Review
Instacart claims that shoppers can expect to make $15 to $20 per hour, depending on the volume of work available and the tips that customers pay.
You can earn even more by combining your shopping with an app like Fetch Rewards, which pays you to scan grocery shopping receipts.
Top Jobs Like Instacart
Instacart is one app that you can use to earn some extra cash, but there are a lot of other ways to work on your own schedule, whether or not you own a car.
1. DoorDash
DoorDash is a lot like Uber Eats, paying you to deliver takeout food to customers who place orders through the DoorDash app.
You can make deliveries anywhere, whether you live in a city or are just visiting and you can use any vehicle to make your deliveries.
DoorDash pays its drivers based on a few metrics. First is the base payment per job. Depending on how long DoorDash expects the task to take, how far you have to travel and how popular similar jobs are amongst delivery drivers, DoorDash pays between $2 and $10 for each task.
On top of the base payment, you can earn money through promotions. DoorDash offers bonuses during peak hours or in busy areas.
Sometimes the company offers challenges where you can earn a bonus for making a certain number of deliveries.
Finally, drivers earn 100% of any tip their customers choose to pay.
2. Postmates
Postmates is similar to Instacart in that you can get paid to deliver things to Postmates users.
However, where Instacart is only for grocery shopping, Postmates lets customers order everything from groceries to takeout food to office supplies.
The wide variety of products that people can buy from Postmates means you'll get the chance to go to a variety of stores instead of spending all day in the same grocery store.
Postmates pays you for every pickup and drop off, as well as wait times at restaurants or other stores and on a per-mile basis. You also get to keep 100% of the tip paid by the customer.
Earnings vary from market to market and job to job, but Postmates offers clear pay rates on its website.
For example, workers in Boston, MA will earn:
$1.70 per pickup
$ .70 per dropoff
$ .07 per minute
$1.13 per mile
There are also pay guarantees for new workers who meet a minimum delivery requirement.
Learn more: Postmates Driver Review
3. Uber Eats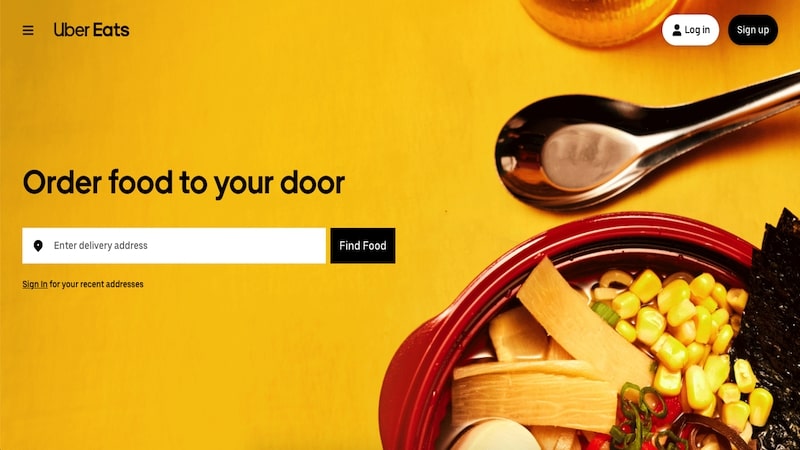 Uber Eats allows use of either a car, bike, or scooter to deliver restaurant takeout to customers who place an order through the app.
When you sign up, if you meet the requirements, you'll go through a short screening and verification process. Then, once cleared to deliver, you'll be ready to accept jobs.
When someone places an order through the app, you'll have an opportunity to accept the job. All you have to do is go to the restaurant, pick up the food and drop it off at the requester's home.
With Uber Eats, you'll earn money for every order you pick up, every order you deliver and, depending on your city, a mileage rate based on how far you need to travel from the restaurant to the customer's home.
Customers can also tip deliverers, which can add to your earnings. You can earn additional money during busy times with surge pricing and by completing quests to deliver a set number of orders if available in your area.
4. Rover
If you prefer walking to driving, pet sitting sites like Rover gives its workers a chance to earn money by taking dogs for walks and pet sitting.
When you apply, you'll go through a short approval process where you describe your history with dogs and show that you know how to take care of an animal.
Once you're approved, you can set up your profile including your schedule and rate.
Rover provides an app you can manage your services from. The app also provides sitters 24/7 service including vets. Services are protected up to $1,000,000.
According to Kristen Forecki, director of operations at Rover.com, earning potential for sitters that treat Rover like a part-time job and take two or three dogs for two weeks out of the month earn an average of $1,000 per month.
Meanwhile, those that treat Rover like a full-time job, working 4 weeks out of the month and taking 2-3 dogs at a time, earn an average of $3,300/month.
5. FieldAgent
FieldAgent is a data collection and marketing service that pays regular people to gather information for them.
Once you sign up for the app, you can complete a few basic training tasks. Then you're ready to start earning money.
FieldAgent offers a few different types of tasks:
In-store surveys ask you to visit a specific store and answer questions about what you see.
Audits ask you to go to a location to inspect a product or service.
Scavenger hunts ask you to find specific products either around your home or in a store and to transcribe some information from their label.
Mystery shopping asks you to take photos or videos of a store or your interactions with employees at the store.
Jobs pay from $3 to $15, and you can get paid by direct deposit. Sometimes, FieldAgents offers bonus opportunities that can boost your earnings further.
6. TaskRabbit
If you're looking for variety in your work, TaskRabbit helps you get paid to do almost anything. You can deliver groceries, pick up takeout, put together Ikea furniture, fix some plumbing or weed a garden for customers that use the app.
To get started, you register your account and attend a local onboarding session. Once you've done that, you can create a profile and start accepting tasks.
When you create your profile, you'll have the option to set your rates for tasks, so you can determine how much you'll make.
Remember that customers might not want to pay a premium for someone new to the platform, so you might need to start with lower rates and work your way up as you build up a base of good reviews.
When you want to work, you can open the TaskRabbit app. The app will match you with potential jobs nearby.
It's up to you to confirm the details of each task with the client and accomplish them to the client's satisfaction. You'll receive the hourly rate you set for the task.
The customer pays that rate plus a 15% fee for using TaskRabbit.
Learn more: TaskRabbit Review: Get Paid to Do Tasks For Other People
7. Grubhub
Grubhub is another food delivery app that lets you make money by delivering meals from restaurants to customers' homes.
You deliver for Grubhub using a car or a bicycle (only in select areas). To sign up, you'll have to submit a copy of your state ID and proof of insurance.
You'll also need to purchase or provide accessories like warming bags to make sure the food stays fresh while you transport it.
Grubhub pays drivers based on mileage and time. You receive the mileage rate for both the distance traveled to pick up the food and to deliver it to the customer.
You're also paid for every minute you're driving or waiting for the restaurant to finish making the meal. Plus, you keep 100% of any tip the customer pays.
Grubhub offers pay guarantees during certain times, making up the difference if you fail to make a set amount during busy hours.
8. Amazon Flex
Amazon Flex is a way for people with cars to help Amazon deliver packages to customers. You pick up shipments from Amazon locations and deliver them directly to peoples' homes.
Amazon lets you set your schedule and claims that you can make between $18 and $25 per hour based on the size of your car and the number of deliveries you make.
You can also earn tips for deliveries through services like Amazon Fresh or Prime Now.
Unlike other apps, Amazon Flex is more limited in availability. Amazon only accepts drivers in markets where it needs help with deliveries.
At the time of writing, you can only sign up if you live in one of seven cities across five states. You also need to be at least 21 years old, have a driver's license, a car and insurance.
Learn more: Amazon Flex Review: How To Make Money As An Amazon Driver
9. Favor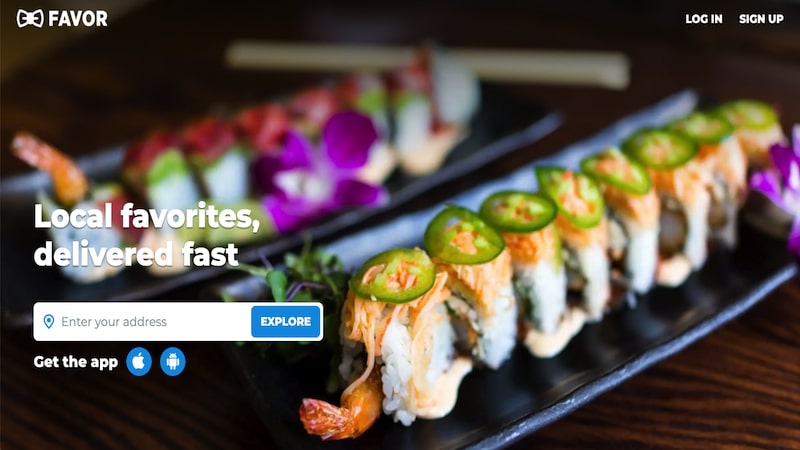 Favor lets customers order deliveries from local restaurants and stores. The diversity in stores means that Favor drivers could be transporting anything from a takeout meal to a package of paper towels.
Favor lets its drivers work part-time or full-time and offers guaranteed hourly earnings, which is unusual among apps that offer gig work.
The company estimates that most of its workers earn between $10 and $18 per hour based on per-task earnings and tips.
Currently, Favor is focused on cities in Texas but hopes to expand to other states.
10. Lyft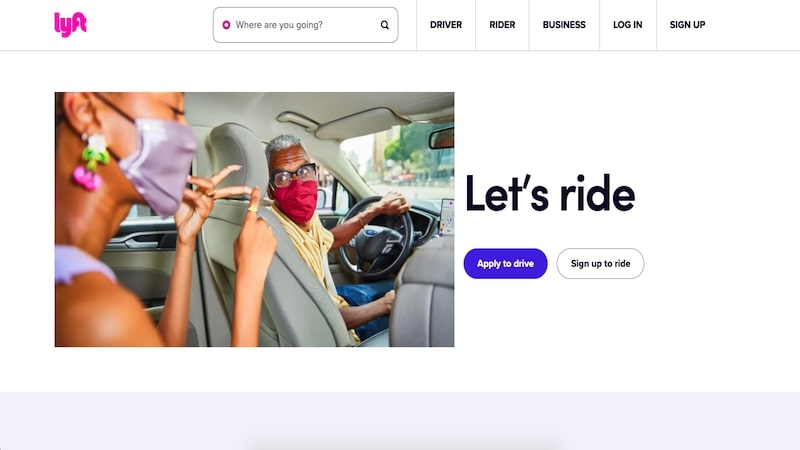 Lyft is one of the most popular ride-share apps. If you own a car, you can make money by driving people around your city.
Eligibility requirements for Lyft include having a valid driver's license, some driving experience and insurance to cover your vehicle.
If you own a relatively new car, you can use that to pick up fares. Lyft also has programs that can help you finance a car that you plan to use to drive.
Payment is based on the distance and the length of time you drive for each fare. You can earn more by completing a set number of fares each week or month and by driving during peak hours.
To pick up fares, all you have to do is get in your car and open the Lyft app. The company will automatically match you to riders nearby. All you have to do is pick up the fare and drive them to their destination.
You'll also receive tips from your customers, which can supplement your income.
Related article: Can You Make Money Driving With Lyft And Is It Worth It?
11. Gopuff
Gopuff is a delivery service for food, alcohol, medication, personal care, and household items. However, drivers don't have to go to multiple stores to pick up the items; everything is located at the Gopuff micro centers.
Customers place their orders via the app, and drivers choose the orders they'll pick up and deliver. Gopuff is transparent about how much you make per order, and you keep 100% of the customer tips.
A single pick-up location with reserved parking makes the process simple and easy.
You choose when you work and know upfront how much you'll make per order. It's a great way to add extra money to your budget each week.
To drive for Gopuff, you must be at least 21 years old, have a valid driver's license and insurance, and have a working smartphone. You must also be able to pass an alcohol delivery training course (paid by Gopuff).
12. Shipt
Shipt is a membership-based grocery delivery service. Shoppers travel to different grocery stores and shop the customer's list, much like Instacart.
Before working for Shipt, make sure you're comfortable grocery shopping for others. This may include texting the customer mid-shop to inform them of out-of-stock products or other issues. 
Instacart pays a fee per order, which you know upfront, plus you keep 100% of the customer tips. The per-hour rate is lower than other services because you must shop for the order yourself. It can be an easy job for you if you know your local grocery stores well.
To drive for Shipt, you must be at least 18 years old, have a reliable vehicle, be able to lift at least 40 pounds, and have decent produce knowledge.
Related Article: Shipt Shopper Review: Is It Worth It?
13. Caviar
DoorDash owns Caviar, but they operate in different restaurants. Consider them the 'higher end' delivery service, delivering food from places other than your typical restaurants.
Like DoorDash, you pick up orders already paid for and deliver them to customers. You need a reliable vehicle and to be at least 18 years old. You'll also need a valid driver's license and to pass a background check.
Caviar, like DoorDash, pays a base fee for all deliveries, plus you keep 100% of customer tips. Occasionally they'll run promotions or challenges, giving you a chance to earn more money.
14. Roadie
Roadie is a delivery service that allows independent contractors to pick up deliveries whenever they are free. You choose which deliveries you'll take, working as much or as little as you want.
Roadie pays an average of $13 per delivery and is 100% transparent with all details about the delivery, including its size, before you accept it. Roadie pays more for longer distances or larger deliveries, and drivers also keep any customer tips.
In addition to the pay, Roadie drivers are eligible for discounts on food and drink, repairs, and rentals at some of the most popular stores and services.
There aren't any vehicle size or type restrictions, and customer support is available 24/7.
15. Giant
Giant Delivers is the Giant grocery store chain's grocery delivery service. Giant Delivers was once a part of Peapod, but they've since taken a more focused venture, helping Giant customers decide if they want to shop in-store, order curbside pickup, or have their groceries delivered to their homes.
Giant Delivers drivers work directly for Giant, representing them to all customers. You must be 21 years old to deliver for Giant and have a valid driver's license.
Summary
Everyone could use a way to earn some extra money on the side. Thankfully, there are a lot of apps that can help you turn your free time into productive time.
Before you choose one of these apps, think about your skills and which app could help you earn the most money.
And if you plan on using an app like Uber or Lyft that may require you to use your car or provide your tools, think about the costs.
Consider how they will affect your earnings. You might find that using your car to deliver food doesn't make sense if it's a gas guzzler or needs a lot of expensive maintenance.
Also, think about other ways you can productively use your time. Studying for a degree or a certification could help you boost your income from a full-time job, making it a more lucrative opportunity than gig work.