There are many side hustles you can pursue to make extra cash. However, completing local odd-jobs like DIY projects can help you earn more money than gigs that don't require special skills.
TaskRabbit can connect you with homeowners who need your assistance with projects like assembling furniture, moving, cleaning and more.
This TaskRabbit review will tell you what you need to know about the service and whether or not it can put more money in your pocket.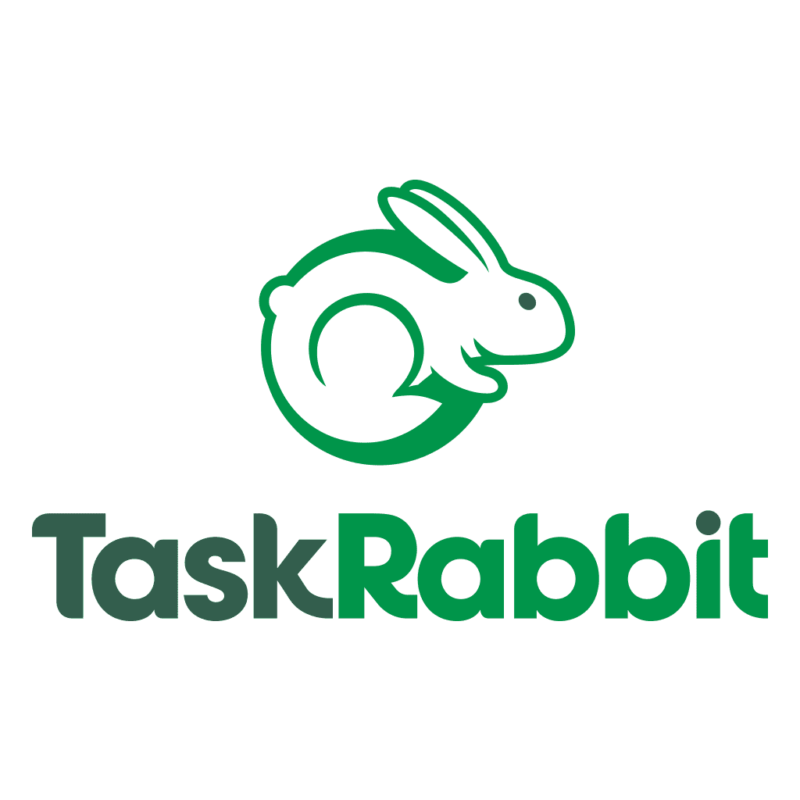 Summary
Most TaskRabbit tasks let you earn between $20 and $50/hour but may require special skills. This can be an excellent side hustle if you have "handy" skills for home repairs, furniture assembly and deliveries.
Pros
Complete 50+ tasks
Most tasks pay over $20/hour
Flexible schedule
Cons
Many tasks require skills
$25 application fee
Only available in large cities
What is TaskRabbit?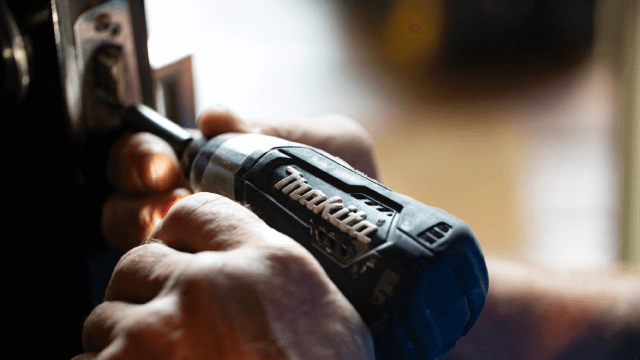 TaskRabbit is an odd-jobs platform where homeowners and businesses can get help with various home projects, DIY repairs, errands and much more.
The customer may not have the time or skills to perform the necessary work. Instead of doing a Google search or asking for recommendations on Facebook, they may opt to hire someone from Taskrabbit.
Whether you're a freelancer or run a handyman business, you can join TaskRabbit and offer your services as a Tasker. Then, customers can hire you to help with their projects.
The service is available in 37 states across the United States. However, you will need to live in one of the 60+ cities where TaskRabbit currently operates to find work.
You can also be a Tasker in these countries:
Canada
France
Germany
Italy
Portugal
Spain
United Kingdom
How Does TaskRabbit Work?
You can join TaskRabbit to create a Tasker profile and list the tasks you're willing to complete.
Your profile includes these details:
Services you offer
Your hourly rate
Service area
Schedule availability
Personal biography
Be sure to list your relevant experience and have an honest yet detailed profile so clients will be more likely to hire you.
Customers will visit the platform and see the profiles of Taskers with relevant skills. Then, they can chat with the Tasker in the app before hiring them.
After completing a task, you receive payment via direct deposit to a linked bank account.
Clients can leave reviews to help other site users find qualified Taskers. Positive reviews increase the odds other customers will hire you in the future.
Minimum Qualifications
In addition to living in a participating city, there are several personal requirements to join.
To qualify for TaskRabbit, you must:
Be at least 18 years old
Consent to an ID check
Have a U.S. Social Security number
Use a smartphone for the TaskRabbit app (Android or iOS)
Have a checking account to receive direct deposit
Several cities require a one-time, non-refundable $25 registration fee. In addition, California Taskers must submit a business license confirming they are a sole proprietor.
In most cities, the onboarding process takes up to four business days. You are eligible to receive task requests after completing the signup and profile verification process.
No experience is necessary for simple tasks, such as being a personal shopper, waiting in line or small deliveries.
Advanced services like home repairs and IKEA product assembly may require prior experience.
It may also be a good idea to be licensed and insured for specific tasks. TaskRabbit doesn't provide insurance.
Ways to Earn Money on TaskRabbit
You can complete over 50 different services on TaskRabbit.
Some of the tasks you can complete include:
Cleaning
Event staffing
Furniture assembly
Home repairs
Interior design
Moving
Painting
Personal assistant
Shopping for offices and homes
Snow removal
TV mounting
Yardwork
You can designate which tasks you offer with your profile.
Some cities offer more services than others. For example, your hometown may let you provide computer help, usability testing or data entry assistance.
The platform also offers a "Tasks for Good" volunteer opportunity. While you won't make money for the services you perform, you might receive a tip.
Contactless Tasks
Due to the nature of the work, you will need to visit homes and businesses to complete some tasks. The app allows you to complete contactless tasks to avoid close contact with others to maintain social distancing.
How Much Can You Make With TaskRabbit?
With TaskRabbit, you receive an hourly rate and optional customer tips.
Many jobs pay at least $20 an hour on the platform. The least you can expect to make for basic services is $15 per hour.
You get to choose your hourly rate, but several factors determine how much you can make.
The payment factors include:
Your city
Task type
Experience level
Your location and the type of task are the most significant factors impacting how much you can charge customers.
However, you may also be able to charge higher rates if you have more experience than a novice.
Below is an example of your potential hourly wage by task and city.
| | | | | | | |
| --- | --- | --- | --- | --- | --- | --- |
| City | Cleaning | Electrical Help | Furniture Assembly | Help Moving | Shopping | Yard Work |
| Atlanta | $27 | $52 | $40 | $51 | $22 | $33 |
| Chicago | $47 | $69 | $40 | $59 | $22 | $37 |
| Houston | $21 | $45 | $31 | $38 | $21 | $26 |
| Kansas City | $23 | $39 | $28 | $33 | $21 | $23 |
| Los Angeles | $48 | $77 | $57 | $61 | $21 | $44 |
These jobs will require you to visit the customer's residence or business. However, since you're an independent contractor, you can deduct the mileage for tax purposes.
How to Maximize Your Earnings
While you can make good money with TaskRabbit, you must wait for customers to contact and ultimately hire you. Unfortunately, the platform doesn't guarantee a minimum number of hours per month.
Here are several ways you can attract more customers and work more regularly.
Expand Your Service Area
You can choose your working area on the service map. While it may not be worth your time to serve your entire metro area, serving as many neighborhoods as is practical helps you reach more customers.
Offer More Services
Choosing to help with as many tasks as possible can increase the likelihood of getting an invite.
Diversifying your available skills can also help you earn money in any season. For example, you will only make money from snow removal in the winter months.
Offering additional tasks that you complete in the spring, summer and fall seasons can keep you active on the platform.
If you do a great job, a client may hire you again for another service you're offering.
Increase Your Availability
One benefit of being a freelance handyman is the ability to choose your working hours. However, your work schedule must be a good fit for potential clients.
If you have a flexible day job, you might be able to complete TaskRabbit tasks during regular business hours and evenings.
Accept Same-Day Invitations
Again, if you have a flexible work schedule, accepting same-day invitations can help you make money from last-minute requests.
You can toggle this capability off or on at any time. For example, you can keep it on if you are having a slow week at work, then disable it if your schedule gets more hectic.
Have an Effective Quick Pitch
When customers request a task, the platform shows a short profile for several Taskers. In addition to your current ratings and featured skills, your Quick Pitch is a brief section to highlight your strengths.
Effectively describe why you're the best person to hire in the first one or two sentences. You might also include what tools, vehicle or relevant experience you have.
If you have more to say, the client can click your profile and keep reading your pitch. Be sure to include your strengths and potential weaknesses.
Adjust Your Rate
While you keep 100% of your earnings, the customer pays your hourly rate plus a service fee.
You might consider reducing your hourly rate to attract more clients.
However, you should avoid listing your services at an extremely low rate. Otherwise, customers may assume you're inexperienced and may not want to hire you.
Be Professional
As with anything, having a professional attitude and appearance can help you receive positive feedback metrics.
Your ratings are the first criteria a client may look at, so being professional while on the job can help you increase your ratings.
TaskRabbit vs. Other Side Gigs
TaskRabbit can pay more than many side hustles, but other income streams can be a better match for your skills and schedule.
How Does TaskRabbit Compare?
TaskRabbit will let you list shopping and delivery as one of your tasks. However, you may receive more delivery gigs by using a full-time delivery app.
Two apps to consider are:
DoorDash: Best for delivering restaurant meals and merchandise
Instacart: Ideal for delivering groceries
These two apps are free to join and are available in most cities.
Both DoorDash and Instacart partner with specific restaurants and grocery stores. When a customer places a delivery order, drivers receive an invite they can accept or reject.
It's also possible to accept multiple delivery requests simultaneously if you're driving to the same area. You can even deliver in the daytime or evening hours.
The pay can be competitive with the shopper-related tasks on TaskRabbit. You can expect to earn up to $20 per hour on most gigs, and customers can leave tips.
You must be at least 21 years old to be a rideshare driver and have a newer vehicle with four doors to use an app like Lyft or Uber.
Besides the vehicle requirements and having a clean driver's record, no special skills are necessary to transport passengers.
You might prefer this side hustle if you like interacting with people or want to work in the evenings. Most rideshare requests can be in at night as people enjoy the nightlife and other popular events.
This option can also be good if you live near an airport or a major tourist city. Your pay can be competitive with other delivery apps, and you can earn customer tips.
TaskRabbit vs. Retail Arbitrage
If you enjoy finding great deals on items people may want to buy, retail arbitrage may be a better opportunity for you than being a Tasker.
With retail arbitrage, you flip items for a profit. Your earnings can vary based on the items you buy, the price you pay for them and how much you are able to sell them for.
While this can be a great side gig that doesn't require you to earn money working for someone else, there is a learning curve. As a result, it's important to be willing to put in the time and effort needed to be successful.
Frequently Asked Questions
Here are some questions you may have about working for TaskRabbit.
How do I become a Tasker?
You can create an account online but will need to download the Tasker by TaskRabbit app for your Android or iOS device to finish the signup process.

After verifying your identity and creating your profile, you can start receiving work invitations.
Is TaskRabbit legit?
Yes, TaskRabbit is a legit way to make money completing handyman repair and improvement projects for homes and businesses.

Some tasks, like being a personal shopper or making small deliveries, can earn a wage competitive to delivery apps. Better yet, these tasks don't require special skills.

However, you will need to live in a participating city and wait to get an invitation from clients to make money.
What customer service options does TaskRabbit offer?
Live chat and email are the best way to reach TaskRabbit customer service. You may even be able to call a phone number for emergencies.

There is also an online knowledge library with answers to common questions about using the platform and completing assignments
Does TaskRabbit charge fees?
New workers should expect to pay a one-time $25 application fee to create an account. Otherwise, you keep 100% of your hourly pay and customer tips.

Your clients pay a service fee plus your labor rate.
Taskrabbit Reviews
Here is a look at actual reviews from Taskers and clients that have used Taskrabbit.
Trustpilot
The service has a Trustpilot score of 3.6 out of 5 stars.
Most of the reviews are from customers who complain about the high service fees and lack of customer support when a Tasker performs a job poorly.
The positive reviews highly praise well-qualified Taskers. Based on this information, you should only offer services for tasks you can confidently complete to ensure you receive positive feedback.
App Stores
With an app available on both the Apple App Store and Google Play, there are plenty of reviews available to help you get a solid idea of what others think about the platform.
The current app store ratings for the Tasker by TaskRabbit app are:
Apple App Store: 4.8 out of 5 stars
Google Play: 4.1 out of 5 stars
There are many positive reviews from Taskers about earning a reliable side income from the app.
Some of the common complaints relate to the app itself and programming bugs. For example, it can be difficult to adjust your work schedule and communicate with clients.
Another complaint can be unfairly receiving negative ratings from clients. However, this is a potential issue with any gig economy app.
Better Business Bureau
TaskRabbit currently has a 1.11 out of 5-star rating from the Better Business Bureau (BBB). The service is also unaccredited.
While this rating isn't great, most of the complaints are from customers that hire taskers. Therefore, the rating is based on poor taskers instead of the application itself.
The three most common complaints include:
Poor work quality
High service fees
Lack of customer service
Summary
TaskRabbit is an excellent way to make money doing home repairs, furniture assembly, property maintenance and more. Some DIY tasks require special skills, but offering shopping and delivery services do not.
You can earn a better hourly wage than most part-time jobs if you live in a city where TaskRabbit is active. Additionally, being able to set your own rate and work schedule is another advantage.
If you are looking for a gig economy job to help boost your bank account, TaskRabbit might be able to help you with your search.