Do you want to make some extra cash? The gig economy has made it possible turn theses gigs into full-time income and have the flexibility that most just dream of.
Read on to find out the best gig economy jobs and how you can get started.
Top Gig Economy Jobs
Check out these gig economy jobs to see if one (or more) might be right for you.
Technology has changed significantly and now you can easily work for yourself. These jobs give you the flexibility to work when you want and wherever you want.
1. Deliver Restaurant Meals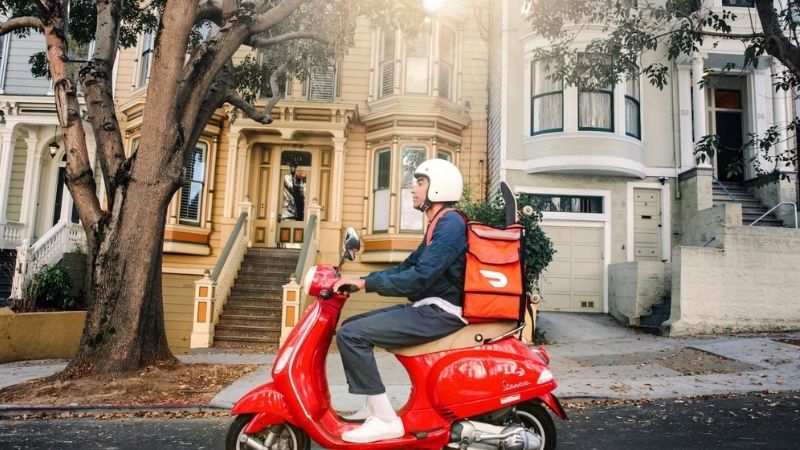 In today's busy world, people often turn to restaurant delivery to eat a good meal. Doordash hires "dashers" to bring restaurant meals from restaurants to customers.
When you sign up to be a dasher with Doordash, you drive your car and deliver food to customers. In some markets, Doordash even allows scooters, bicycles and walkers.
This is what you need to become a Dasher for DoorDash:
Valid drivers license
Valid insurance
Dashers have to sign a contract to deliver, so you have to be at least 18 years of age.
After you sign up and download the Doordash app, you get notifications of available deliveries.
Pay is based on the order, and Doordash will show you the pay amount (not including tip) before you accept or reject the order. If you earn a tip (many dashers do) for good service, you keep 100% of that tip.
DoorDash
Delivery food and make up to $25 per hour
Flexible hours
Referral bonus available
Visit DoorDash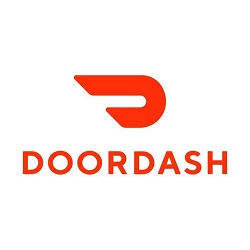 2. Drive People Around
Another way to make money with your car is to deliver people to their desired destinations. Similar to a taxi service, companies like Lyft provide personalized ridesharing service to clients.
As a rideshare driver, you're responsible for giving clients a safe, comfortable and enjoyable ride. As with Doordash, rideshare driving companies tell you what the pay is before you accept the ride.
The pay depends on where, what time of day and how often you drive. Drivers typically get a designated pay amount for the trip, and often earn tips as well.
Related Post: Can You Make Money Driving with Lyft and is it Worth it?
3. Deliver Groceries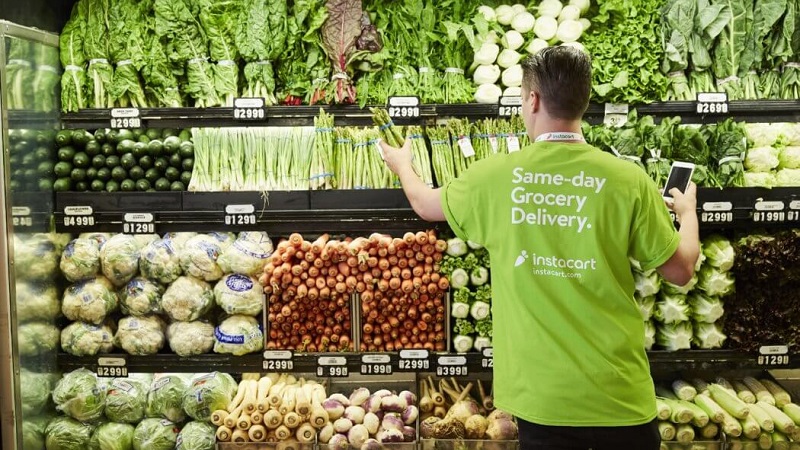 As a Full Service Shopper for Instacart, you'll get groceries for people and deliver the groceries to them. You get paid based on the specifics of the trip such as the order amount and distance traveled to delivery.
In addition, many Instacart shoppers earn tips as well. If you like the idea of shopping for and delivering groceries to people, this might be a great way for you to make extra cash.
4. Complete Surveys
One popular work from home gig is completing surveys and doing other get-paid-to (GPT) tasks. These gigs don't pay as much money as some of the other options listed here.
However, they have other benefits. The tasks are usually quick to complete, and you can do them in your spare time even if you just have a few minutes.
Check out Survey Junkie which is one of the highest rated survey sites out there.
Survey Junkie
Share your opinion from any device and earn points that can be traded in for gift cards or cash.
Start earning now
5. Virtual Assistant
Another option for making money by working from home is to work as a virtual assistant.
Examples of job duties:
Technical maintenance and/or management of their blogs
Writing, editing or proofreading content for their blogs
Social media management
Daily calendar management
Sending emails and/or making phone calls
Kayla Sloan makes over $10,000 per month working as a virtual assistant.
According to Kayla, beginning virtual assistants start around $12 an hour.
Possessing experience and skills can increase the pay to as much as $60 per hour or more.
If you like the idea of working from home in an assistant-type of a role, consider working as a virtual assistant.
6. Freelance Writer
Do you have a gift or talent for writing? Why not work from home as a freelance writer? Personally, I've worked at home as a freelance writer for nearly six years now.
I typically write for blog owners and business owners who need content for their websites. After building up a reputation in the blogging community, I get to choose my clients now.
Pay for freelance writing is based on what the client is willing to pay. It can also depend on how quickly you write.
For example, most writing clients pay by the word. If you make 5 cents per word and write a 500 word article, you'll make $25 for that article. If you can finish the article in an hour, you've just earned $25 per hour.
The freelance writers I know make anywhere from $15 per hour to $50 per hour or more. Experienced writers can make over $100 per hour.
You can find freelance writing jobs on sites such as Upwork, or by offering your services directly to bloggers.   
7. Rent a Room in Your Home
One option is to rent a room in your home. You could even rent out your entire home if you have a place you can go and stay while renters are there.
Sites such as Airbnb help you advertise the room or home you have for rent.
Business and leisure travelers like using sites such as Airbnb for a couple of reasons. First, the rates tend to be equal or less than what you'd pay for at a hotel.
Second, home or apartment settings are often more comfortable than hotel settings. People like the idea of sleeping in a home-like space.
The money you can make when you rent out your home or a room in your home depends on a few factors. For instance, it depends on where your house or apartment is located.
It also depends on the time of year, the amenities offered at your home and in your general area.
My friends Steve and Annette earn money with Airbnb – about $1500 every month. Check out Airbnb in your area to find out what similar rooms or homes are renting for.
This will give you a general idea of what your space could rent for.
Related Post: The Ultimate Airbnb Checklist: 14 Ways to Get More Bookings
8. Rent Your Storage Space
Do you have a garage spot, yard spot or basement space you don't use? Why not rent it out on Craigslist or sites like it? Your garage or yard space can be used to rent storage for people for their cars, boats and similar items.
Or you can rent your garage or basement space for people to store miscellaneous personal items. We suggest looking up similar storage fees at professional storage garages. Charge less than what a professional space would charge in order to attract renters.
You can find renters by reaching out to family, friends or on Facebook as well.
9. Handyperson Work
Do you have a knack for doing handyperson type work? Are you good at fixing leaky faucets or assembling things? If so, you could become a tasker for TaskRabbit.
When you work as an independent contractor for TaskRabbit, you choose your jobs. After downloading the TaskRabbit app, you get notifications of jobs in your area.
Examples of jobs might be to help someone move, to mount a TV or to assemble a small item. You choose the job you want to offer to do, and work out the pay details with the client.
TaskRabbit collects the money from the client after you submit an invoice. Then, TaskRabbit pays you every week.
You could consider starting your own handyperson business too. You could find jobs by looking through gigs on Craigslist, or advertising your services on Craigslist or Facebook. It's not uncommon to make $100 in one day by doing handyperson work.
10. Babysitting/Petcare
Last but not least, another popular gig economy job involves caring for kids and/or pets. If you're great with kids, you could start a babysitting service.
If you'd rather care for animals, you could start a pet sitting service or a dog walking service. You could advertise on online sale sites like Craigslist or Facebook, or start by advertising to family and friends.
You'd choose the rate of pay you expect to receive and design your own schedule as you choose. Another advertising venue exists on a site called Care.com.
Create a profile for a variety of care gigs including:
Babysitting
Pet sitting
Senior care
House cleaning
It's free to create a profile on Care.com, however, they have an upgraded account too. You can find information on their Premium account by creating your own account on the site.
Care.com screens all applicants, so having a profile on this site could help you gain credibility quickly. In addition, many people use this site to find trusted care, so it could offer you more gig opportunities.
Summary
As you can see, there are many options for making extra cash through the gig economy. Find the right one for you and start making money today.