Did you know that you can make money from just about anything you do in your free time?
Yes, even by playing video games or surfing the internet.
As everybody is looking for a way to boost their earning potential, finding hobbies that can make money is a great way to pad your wallet doing activities that you actually you enjoy.
Top Hobbies To Make Money
You can make money from these hobbies anywhere you have an internet connection.
1. Start Freelancing
If you are looking to make some extra cash, gig economy sites are a good place to start.
For example, Upwork helps you make money from freelance writing, graphic design, website design, or being a social media manager.
You simply find a job and place a bid. If the client likes it, you get paid to complete the task. Depending on the client's needs, it could even turn into a long-term project.
2. Write
There are so many online publications that will pay you to write for them. If you can write a research paper or put words to paper with ease, you can make money freelance writing.
A beginner freelance writer can make between 5 cents to cents 10 cents per word.
3. Design Graphics
If you have an eye for design, you should try out CafePress or 99 Designs.
Both of these services can help connect with clients with graphic design needs including t-shirt designs, website graphics, logos, personalized gifts, and book covers.
4. Start a Blog
Starting your own blog or website has several benefits. For starters, it's an easy way to build an online portfolio for prospective clients to view.
A second benefit is that your own site allows you to be you as you can publish the content you want to build your brand and express your opinions.
You will need to purchase a website hosting package in order to get started.
It only takes 10 minutes to get a blog up and running.
5. Earn Money from Affiliate Marketing
After you have created your own blog, you can make money through affiliate marketing. This is where you make money by recommending services & products that you use.
This is through an "affiliate link" that pays you a referral award when somebody signs up through your unique link.
You have probably seen affiliate links in action when with Refer-A-Friend programs that give you a cash reward for friends and family you personally refer to a site you use & love.
6. Sell Products
In addition to building an online portfolio or earning money from affiliate income, you can also use your site as an online store.
This can be a great option if you want to sell physical goods like a self-published book, handicrafts, scented candles, or artwork.
To start selling, you will need to sign up for an online shopping cart like Shopify. These platforms allow you to embed a shopping cart and checkout page directly on your site.
They will also automatically deliver digital products like ebooks or Excel spreadsheets once the purchase is completed.
7. Sell on Amazon or eBay
If you do any amount of shopping on Amazon or eBay you have probably seen vendors selling just about everything for low prices.
Both sites allow you to participate in drop shipments where the product you sell is stored at a warehouse (not your garage or basement).
When it sells, it ships directly from the warehouse and the profit is transferred to your bank account.
If you have a craft or artwork to sell, you can also create an Etsy shop.
Etsy is the leading marketplace for handmade items and crafts that might not be so popular on Amazon or eBay that specialize in manufactured goods.
Selling on online marketplaces, in addition to your own website, will help boost your exposure and reach a wider audience that wouldn't visit your website.
8. Create a Course
Do you like to teach and help others?
Online training courses from sites like Udemy or Lynda are popular among working professionals that want to learn new skills but do not have the time or means to attend a regular college or continuing education class.
If you can create a course about the newest computer program, playing the acoustic guitar, photography, or your favorite hobby, you can create an online course to teach others a new skill.
9. Take Paid Surveys
If you like expressing your opinion the world, get paid to take opinion surveys from a site like Survey Junkie. Once you earn enough credits, you can get paid cash via PayPal or with gift cards.
Most surveys only take 10 to 15 minutes to complete.
This is something you can easily do during your lunch break or in between activities when you have a little downtime.
10. Surf the Internet
There are a couple different ways to surf the 'net and get paid for it! One way is to use Swagbucks that pays you to take surveys, watch videos, search, and even play games.
You can also get paid to test websites from several online companies. This option is a little more competitive although the pay is higher.
If you get selected, you visit websites on a live video conference and tell the site designers how you interact with the site and what can be improved. Testing websites can pay you as much as $30 an hour!
11. Create a YouTube Channel
If you would rather video than write blog posts, it's all possible to make money from YouTube videos.
In some ways, you could say that video is the future of the internet. Whether you make videos of how to beat video games, how-to videos, unbox cell phones, etc. it's possible to build an audience.
12. Sell Your Video Games
Are you the first among your friends to beat the latest video game? Now you can earn money from this hobby in addition to bragging rights.
You can sell your video game accounts on sites like eBay or player to player peer platforms such as Playerauctions or Playerup.
Do you have video games that you no longer play? See what you can get for them on a site like Decluttr which makes it super easy to get rid of a lot of items quickly.
Decluttr has a Trustpilot score of 4.5/5 which means a lot of people enjoy using this company to buy and sell stuff.
13. Invest
So you might already invest in a 401k or IRA account for retirement. How about setting aside a small portion of your taxable investment portfolio for hobby investing.
Using the online brokerage Ally Invest gives you plenty of investment options and trading fees are free for individual stocks.
With your hobby investing money, take the opportunity to invest in riskier assets that fall outside your normal investment strategy.
It can also be a good way to try a new investment strategy without impacting your normal accounts that you rely on to build your net worth.
14. Sell Used Books
Whether you are a college student looking for some extra money at the end of the current semester or want to clean out your personal library, you can make money from selling books.
Bookscouter will automatically search 35 online marketplaces if you have textbooks to resell and give you the best price. Do you have lots of book? You now can do a bulk ISBN check.
A BookScouter user may enter multiple ISBNs to learn what vendor will pay more for the whole bunch of books.
You can always list them on eBay, Half.com, or Amazon as a third-party seller too.
15. Sell Handmade Products
If you do woodworking, pottery, painting, or some other handmade item, you can make money by selling at local craft fairs.
You could also post an advertisement on Craigslist or another Craigslist alternative site to reach more online shoppers.
Along with selling locally, you might be able to sell lightweight products online that are cost-effective to ship.
16. Be a Handyman
Can you fix just about anything or simply looking to flex your muscles outside of the gym?
TaskRabbit allows you to put your strength and wit to work as you help neighbors with repair and other house projects.
Most of these tasks are one-time needs like loading a moving truck, painting a bedroom, setting up furniture.
Some people simply need a helping hand while TaskRabbit clients might not know the difference between a screwdriver and a hammer.
17. Mow Lawns or Shovel Driveways
Mowing lawns and shoveling driveways can also be two lucrative hobbies as many working professionals don't have the time (or desire) to keep their exterior landscaping in top appearance year-round.
It's possible to build a client base the old-fashioned way of knocking on doors and handing out business cards.
A digital way is to add your name to Plowz & Mowz to join an online database.
18. Join a Fitness Rewards Program
Your employer might already offer a fitness rewards program, but, you can also join Achievement to earn fitness rewards as well.
Getting paid to exercise just might make it easier to accomplish your New Year's Resolutions as well!
19. Sell Fresh Produce
If you like to garden, sell your bounty of fruits and vegetables at your local farmer's market.
You can even invite people to visit your garden or farm so they can get a look at their produce source first hand.
This can also be a good activity to help teach your children skills and a unique way to earn money in their teen years.
Assuming you can grow plants, flowers, and trees, you can also sell these products at local markets or post listings on Craigslist.
People are always looking for affordable trees, shrubs, and flowers to landscape their yard without having to pay the retail price charged by a local nursery or superstore garden center.
20. Recycle Wood Pallets
If you want to help protect the environment and make a little money in the process, recycling wood pallets can earn you a little extra cash.
This hobby is most effective if you own a truck and trailer.
You can make money by reselling directly to local businesses, on Craigslist, or to pallet brokers.
21. Recycle Cans and Bottles
Another way one person's trash can become your treasure is to recycle aluminum cans and glass bottles for cash.
This is more lucrative if you live in a state with a bottle or can deposit as you can automatically up to 10 cents per can or bottle that you sell.
Other scrap metal vendors will offer you the current spot price (30 cents per pound on average) for the aluminum.
Since scrap metal prices are cyclical, you might consider waiting until the price rises before you reap your bounty.
In addition to collecting old soda cans and glass bottles, you can also make money selling other scrap metal too. From old copper piping to that old washing machine in your basement, it's worth something.
To prevent illegal scrap metal sales, some states require proof of ownership or permits before vendors will pay you.
Some metals, like selling railroad spikes, are illegal to sell for scrap in any state.
22. Flip Garage Sale Finds
Garage sales happen in every community every weekend. We have all heard stories on the news how one person found a rare painting at a garage sale for a few dollars & sold it for a fortune.
While you might not find a missing Van Gogh or Rembrandt, people deeply discount items or give them away for free because they want it gone.
By buying name brand clothes and other items of value for really low prices, you can make some quick cash by selling them online or using Craigslist.
In addition to garage sales, you might also browse the aisles of local thrift stores or their clearance warehouses that the extra clothing and items they don't have room to sell in their regular stores.
If you think thrift stores are a good deal, the clearance centers are even cheaper but less organized meaning it might take a little more time to find items of value.
23. Tutor
Are you academically smart? How about tutoring elementary, high school, or college students?
Depending on your level of expertise, hourly rates start at $15 an hour but you might be able to earn up to $75 per hour.
You can search local advertisements for tutors or join an online site like Tutor.com to connect with local students. Other sites to consider include StudyPool or Chegg that are more oriented for online tutoring.
24. Teach Music Lessons
Parents are always looking to sign up their child for music lessons.
You can turn your hobby of playing the piano, guitar, violin, drums, and trumpet into a money-making side business with ease.
As you probably took paid music lessons from a teacher as a child, it's a good way to pass on the skill to the next generation.
25. Become a Street Musician
Have you seen children or adults playing guitar, an electric piano, or a saxophone on the street corner for tips? That could be you.
No matter if you are a solo act or in an acapella group, people will stop, listen and pay you money for your hobby.
26. Referee Youth Sports
When you love sports but don't have the time to coach, becoming a youth sports referee is a good alternative for high school students and adults. You can earn as much as $30 an hour.
To get started, talk with your local sports organizations.
27. Teach a Fitness Class
If you have access to a gym or gathering place like a church or community center, you can make money teaching a fitness class. You can get paid per student in most instances.
With one of the most popular New Year's Resolutions being health and fitness related, there is an "evergreen" demand for fitness classes.
28. Babysit
Parents periodically want a date night to get away from the children for a few hours and focus on each other. If they don't have an older sibling or family member to care for them, they need to hire a sitter.
29. Care For Pets
Animal lovers that love walking dogs can make good money caring for other people's pets. After all, it's not every day you get paid to take the dog for a walk.
Some people even make a six-figure income by becoming professional dog walkers in big cities.
To get started, ask your neighbors if you can walk their dog or care for their other pets. You can also post your services on local boards or dog walking service sites.
30. Clean Houses
Along with mowing the lawn and walking the dog, it's not uncommon for people to hire outsiders to clean their houses.
This can be relatively easy money if your own house is squeaky clean. Craigslist or TaskRabbit are two good starting places.
If you do a good job, your current clients might even refer you to their friends as well!
31. Clean Commercial Businesses
In addition to cleaning houses, many businesses also outsource their cleaning needs to agencies. It can be at medical offices or other professional buildings.
Listings are usually advertised on Craigslist or you can always ask local cleaning agencies if they have any needs in your area.
Unlike houses that you might be able to clean during the workday when the owners are away, most businesses require you to come in after they close.
If you are a night owl, this could be a great way to do some physical activity before you go to bed.
32. Decorate Homes
Homeowners want their homes nicely decorated along with being cleaned. This can be a good option if your house could be the next featured photo spread in a Better Homes & Garden or similar home décor magazine.
The job description could range from strictly decorating the interior rooms or it could also extend to the outside landscaping as well with season appropriate lawn decorations.
A popular time for this service is Christmas when you can hang exterior Christmas lights and also decorate the family Christmas tree too.
33. Drive Others Around
If you have a newer car and like talking to people, you can make money driving with Lyft.
You have the ability to choose the routes that work best for you. If a prospective ride doesn't mesh with your current activities, you don't have to take it.
Driving with Lyft is a flexible way to make some extra cash and get around town too.
34. Deliver Phonebooks
If you just want a seasonal hobby, unlike owning a full-time paper route, delivering phonebooks is a good way to make some money and get exercise at the same time.
By delivering a phone book to each doorstep in the various apartment communities and family neighborhoods, it's also a good way to get your daily exercise in as well.
35. Teach Cooking Lessons
Along with getting paid to get in shape, you can also earn money by helping people eat healthily.
So many people rely on the frozen foods section of their local supermarket because they don't know how to cook from scratch. Not only is home cooking cheaper, it can also be more healthy and taste better.
You might be able to teach classes at a local church, community center, or community college.
Whether you teach the latest lifestyle diet or traditional cooking like Cajun or French, the possibilities are endless if you love to cook and show others how.
36. Become a Photographer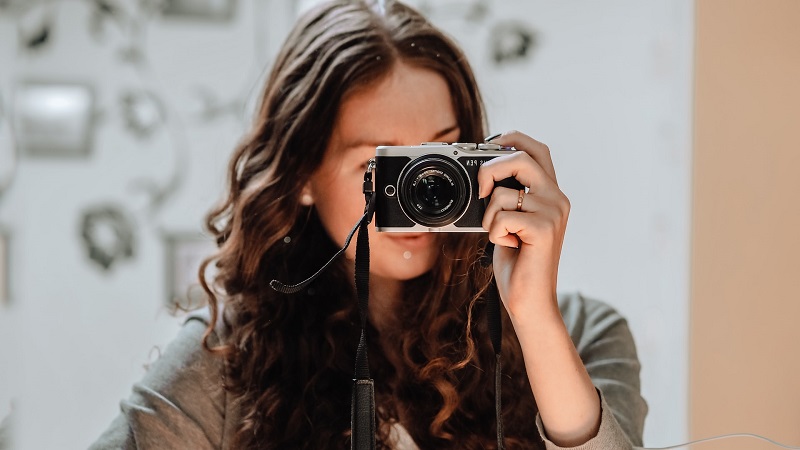 Pictures are a great way to relive the fun memories that happen every day. There are many ways to make money as a photographer but one of the best known is wedding photography.
If you have the camera equipment and editing software, you can be in high demand during wedding seasons.
After the wedding, you might be able to expand your photography services by taking family pictures and newborn photos in the upcoming years!
You could also do family portraits or photography for local sports teams. The beauty of this hobby is that the opportunities are endless.
37. Perform at Weddings
If you have musical talent, you can also make money singing or playing a musical instrument at a wedding.
You can also use your musical talents at other local events like fundraisers, banquets, or parties as well.
Those garage band dreams you had in high school can finally become a reality.
38. Be a Mystery Shopper
Many major retailers and restaurants are visited several times per month by anonymous "mystery shoppers" several times each month to measure the quality of customer service and a few other factors.
Each agency has different needs depending on where you live, but, you might start visiting fast food restaurants and eventually upgrade to sit down restaurants or retail stores with higher spending allowances.
39. Shop for Other People
Certain groups of people like homebound senior citizens and working professionals will hire you to buy their groceries and handle their other shopping needs. These other needs might be buying birthday gifts or planning a party.
This can put a whole new meaning on "shopping until you drop."
40. Shop with Rakuten
While you technically don't get paid to shop, you do get cash back with nearly every online purchase by using Rakuten.
Approximately 30 stores also allow you to get money back from in-store purchases too. Cashback rates range from 1% up to 40%, with most stores offering between 3% and 10%.
As a new Rakuten user, you get a $10 cash bonus after your first $25 order.
If you are going to make the purchase anyway, why not get cash back, right?
41. Sell Plasma
If you roll up your sleeve each time there is a local blood drive, you can make money selling your plasma. You might associate plasma donation with only being a quick way for college students to earn cash.
Many plasma donation centers are strategically placed near college campuses for this reason, but, anybody can donate plasma and earn up to $50 each visit.
Even better news is that you might be able to make several donations every month.
42. Sell Firewood
Many people still heat with wood and need to buy firewood for the winter. Summer campers might also want some for their summer trips.
If you have a wooded lot, selling your downed trees for firewood can be easy money as you clear your property each year.
43. Sell Local Honey
Local honey has many health benefits from a home remedy to allergies to cooking. Keeping bees means you have your own source of bees to pollinate your garden and honey for you and others to enjoy.
You can sell your local honey at farmer's markets and local health stores.
44. Be a Guinea Pig
Your local university or hospital might perform routine medical experiments. To complete the medical testing, they often look paid volunteers.
You do need to meet certain target criteria depending on the lab study as a study on male pattern baldness probably won't accept female volunteers.
If you don't get accepted the first time, a relevant study will eventually appear.
45. Advertise on Your Car
Have you seen cars driving around town advertising a particular business? They might be getting paid to drive a car to have their car wrapped with a company logo. You can as well.
Companies like Carvertise will pay you to drive around town and get paid to turn the necks of drivers and pedestrians alike as your car is transformed into a mobile billboard.
46. Sell Domain Names
If you keep track of the latest trends for domain names, you can make money flipping domain names to businesses and entrepreneurs.
There is even more potential to earn money now that you can buy extensions like .club, .xyz, .sports, instead of the traditional .com or .net extensions.
Using Flippa is an online marketplace oriented for domain flipping, but, you can receive offers from any domain service.
47. Participate in a Mock Trial
Relive your favorite Law & Order episodes without actually being summoned to a real court of law. It's possible to earn money by being a mock jury member at Online Verdict.
Real-life attorneys often use these mock trials to simulate cases that will be going to trial soon to predict how the actual jury will react.
As with any jury selection, applicants from all walks of life are accepted. If you can be called for real jury duty, you can qualify to be on a mock jury.
48. Rent Your Car
Do you regularly lend your possessions to neighbors and friends? Now you can get paid to rent your belongings to strangers. One way to make money is by renting your car.
This service can be cheaper than traditional rental car agencies, so business travelers might pursue this option to save a few dollars in travel costs.
If your hobby is making money, this is one more way you can make money from lending your unused belongings.
49. Rent a Room on Airbnb
If you have a spare bedroom or an empty basement, becoming an Airbnb host lets you earn some extra cash. This is an easy way to make money from real estate as you don't have to own a second property.
If you like meeting people from around the world that are visiting your neck of the woods, it can also be really fun.
50. Sell Real Estate
One final option is to get a real estate license and sell homes. There is a small learning curve to this hobby, but, it can be a good primer if you eventually want to own rental properties.
Not everybody with a realtor's license works for a full-time agency.
This can be a good way to make money on the weekends as people are constantly relocating for work or upgrading to a larger house as their family size increases.
51. Baking
Do you like to bake cakes or cookies? Well, this can be a great way to make some extra side income by baking your favorite recipes and selling the good to friends, family, and even coworkers.
The start up costs are real low and the demand is usually pretty steady since almost everybody loves baked good.
FAQs
What hobbies don't require much money to start?
Babysitting and decorating houses are two hobbies that you can make money with but don't require any up front investment.
How do you know if you can make money with a hobby?
The best way is to ask your friends and family if they would pay for your product or service. If they say 'yes' then you can make money with it.
What hobbies make the most money?
Selling real estate and driving people around are two hobbies that can make the most money that don't require you to work full-time.
What hobbies don't require much money to start?
Summary
The best part about having a hobby, in addition to making money, is that we all have one. This means anybody can make money in their spare time from what they already do.
Whether it's in the evenings or during your lunch break, you can make money from your hobby.