Want to make money on the weekends? Weekends are meant for fun, but there are also ways you can use your weekend free time to accomplish big financial goals with some side gigs.
What if I told you there were lots of ways for you to spend your weekends making money? The possibilities are nearly limitless..
How to Make Money on The Weekends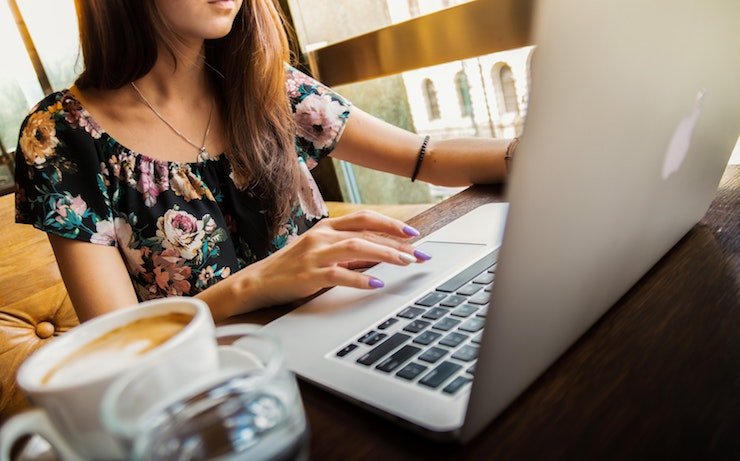 Whether you want to work in your PJ's or do manual labor, here are several ways you can start making money this weekend.
1. Make Money by Cleaning Out Your House
It might not seem like you can make money on the weekends is by cleaning out your house.
The best way to declutter your house and make money is to hold a garage sale.
If the weather is right and you live in a well-populated area, a garage sale could be a way to help you sell your stuff without having to worry about meeting up with people other places.
Here are some tips for garage sale success:
Price your stuff well – people love to get a deal
Have your sale items laid out in an organized fashion
Make sure you have enough stuff to hold a garage sale – if you don't, ask family and friends to join in and make some money themselves
Advertise your sale by placing signs around the neighborhood and posting it online
Be friendly and willing to negotiate
If you've got a lot of stuff to sell, a garage sale may be the best route for you. Although pricing and setting everything up can be a lot of work, you can also make a lot of money in a short amount of time.
2. Do a One-Time Gig or Event
You may be able to make money on the weekends by signing up to work a one-time gig or event. The possibilities here could range from helping someone move to working as a brand ambassador or security person at a concert or other venue.
One of the best ways to find gigs or events that you can do sporadically is to check the Craigslist "jobs" section. They have a special section under their "jobs" banner specifically for gigs and events.
Opportunities I found under our local Craigslist gigs section included:
Working a booth at a local anime fair
Bartending and catering for various events
Helping people with packing and moving
helping someone deep clean their house
There were many other opportunities for making cash available too, but beware, some you find might be sketchy – or worse.
Use appropriate safety measures when meeting with people and researching these one-time gigs and events.
3. Start Your Own Business
Another way you can make some extra cash on the weekends is to start your own business. There are SO many options here.
What I recommend you do first is make a list of your skills, talents and interests. From there, use that list to decide what types of services or products you could offer to people in order to make cash.
For instance, if you like to clean and organize things you could start a business cleaning homes or businesses. If you're good at home décor you could start a home staging business and offer to work for individuals or local realtors.
If you're good at graphic design you could start a business designing websites for small businesses such as bloggers. Social media has a huge presence and the possibilities really are endless.
There are so many options for starting a business, and if you're willing to assess your skills and interests and find a few business ideas that you would enjoy and make money at.
4. Become a Delivery Partner
If you like driving and interacting with people, becoming a delivery partner with Doordash could be a great way to fulfill a need and makeup to $25 an hour.
The great thing about working as a deliverer is that you get to choose when you work.
As a delivery partner you'll generally find the gig to work like this:
Create an account, add a photo, driver's license, and proof of insurance.
Get verified and receive a "Welcome Kit" consisting of a free delivery bag and a pre-paid card.
Using their Fleet mobile app, you will link your pre-paid card and start accepting delivery offers.
Doordash can automatically pay you out weekly or you can cash out instantly anytime you want to.
5. Babysitting
Busy parents often want to find time away to be able to relax from the stressors of raising a family.
If you like kids, you're good with kids and you're willing to spend some time hanging out with them, you could make some serious extra cash on the weekends.
It's not uncommon for babysitters in our major metropolitan area to make $10 per hour, per kid for babysitting services. This means that if you were sitting for three kids, you could make upwards of $30 an hour.
As far as finding the business, you can advertise with family and friends, on Facebook, around your neighborhood with flyers, or you can sign up on one of many babysitting sites such as Care.com.
If you're responsible and like being with kids, this could be a great way to fulfill a need and make some cash in the process.
6. Pet Care
Another need that is common in today's world is pet care. Pet care jobs can range from pet sitting, dog bathing, dog walking, pooper scooping and other options as well.
Many pet owners would love to pay for some assistance in caring for their beloved pets or the messes those pets make.
You can use Rover to find pet care jobs as well.
This can be a great way to male money on the weekends.
7. Car Washing
A mobile car washing and vacuuming service could also be a great way to fulfill a need and make money on the weekends at the same time.
Generally, mobile car washing service providers will bring their own cleaning supplies (including a small hand-held vacuum or a small shop vac) and use the car owner's water and power supply (bring your own extension cord too).
It's nice driving around in a vehicle that is clean inside and out, but it's often difficult to find the time to run through the car wash and then clean out the inside of your vehicle as well.
As a mobile car washing provider, you could take this often mundane task off the hands of clients and do an even better job than they do themselves by washing inside windows, vacuuming, polishing wheels and more.
Hand out flyers in your neighborhood and surrounding neighborhoods as to the dates and times you're available, what exactly people will get for their money and how much you charge.
8. Lawn Mowing and Landscaping
Mowing and maintaining lawns and landscaping is another one of those jobs that people often don't care to have on their to-do list.
If you have (or are willing to buy) the supplies, you could spend your weekends making serious cash by mowing lawns and providing other landscaping services such as raking leaves, trimming bushes, pulling weeds, etc.
Advertising via flyers in the neighborhood or advertising on Craigslist or Facebook will help you get business, and being great at what you do will keep clients coming back.
9. Tutoring
Lots of parents have children who need tutoring help on the weekends. I
f you are good at a specific school subject, such as math, Science or writing, and you're good at helping others, you may be able to find work as a tutor for families near you.
I'd recommend advertising with local schools that teach kids in the age range you'd like to work with, signing on to work at local tutoring businesses or advertising or working for online tutoring sites such as VIPKID.
10. Tailoring
Do you have the ability to do tailoring work such as hemming pants, taking in (or letting out) suits, or making sewing repairs? If so, you might find money making success offering tailoring services in your city or town.
People often need clothing repairs and modifications. It's nice having a local, home-based person to take care of those needs.
You can advertise your services on sites like Craigslist and Facebook, and with local social groups and businesses.
11. Starting a Handyperson Business
Handyman (or woman) businesses are another option to help people and make money on the weekends.
In today's world where so many people are working white collar jobs, many people haven't learned basic handyman skills such as fixing a leaking sink, putting together a bookcase, doing minor painting jobs or installing a laminate floor.
If you're good at home maintenance and repair stuff, this could be a great need for you to fill while making some cash at the same time.
Advertise your services directly with family and friends, on TaskRabbit, Facebook or Craigslist, or at local restaurants if they have a bulletin board.
12. Photography
Photographers can be very expensive, but if you can offer your photography skills at a lower price than a traditional business.
You could make money by taking the following types of pictures:
High school senior pictures
Family portraits
Pet portraits
Real estate pictures
Engagement photos
Start by sharing your photography skills on your Facebook account. You can also advertise with family and friends and work to build your business from there.
You can also sell your photos online to stock photography sites.
13. Give your Opinion
Online survey sites are one way to make quick cash while sitting at home watching Netflix. Legit survey sites Swagbucks or Survey Junkie pay you for taking surveys.
This side hustle is super flexible. And you make money just for answering questions.
14. Find a Work From Home Job
Some opportunities for work-from-home part time jobs can include:
Working as a call center or customer service rep
Working as a virtual assistant
Doing data entry from home
Working as a proofreader from home
Tutoring online for a company
Working odd jobs for a site such as Fiverr or Upwork
The list of possibilities really is endless. For more on jobs you can work from home, check out our article on 37 Work at Home Jobs that Pay Well.
15. Find Work Away From Home Jobs
As you probably know, there are also many job opportunities on the weekends that allow you to get out of the house and interact with others in person.
Sometimes these types of weekend-earning positions can be easier because they don't involve running your own business or disciplining yourself to stay on task when there are other things you could or should be doing around the house.
Some ideas for weekend jobs could include:
Waitperson
Retail Cashier
Work at a Gym
Restaurant Delivery Person
Check out local restaurants, pizza places and sub shops in your area for more information on potential available jobs. Or you could sign up with DoorDash.
If you're willing to do some research, you'll find there are many ways for you to make some extra money on the weekends. And the cool part about that is that how much money you make is totally up to you.
You can work a few hours here and there on weekends or spend all day Saturday and Sunday earning some serious extra cash.
Summary
These side hustle money making ideas are endless. The money you make can be used in any number of ways.
You can use it to pay down your mortgage balance or other debts early, save for a new car, save for a vacation or invest the money so it will work for you.
Making money on the weekends can be a great way to make good use of your time. You can also reach all of your financial goals in the process.
Remember to check each company with the Better Business Bureau and watch for scams. And who knows, maybe you will get good at one of the side hustles and turn it into a full-time job.