Do you need money now?
Fortunately, there are several ways to get money and get it fast. The ideas listed below may help you get money as quickly as today or as soon as a week or two.
Sometimes a loan seems like the best option, but I encourage you to look through the list, and figure out which of these ideas are best for your lifestyle before you look into getting a loan.
How To Get Money When You Need it Now
Although there are many ways to get extra cash fast, I've picked ways that make financial sense for most people.
So, you won't find things on this list such as payday loans or cash advances.
These are real, legit ways people get money every day.
1. Sell Your Stuff
Do you have valuable items sitting around your house that you could turn into cash?
Why not sell them to make some quick money?
Here are some items that you could get good money for:
Tools
Electronics
Jewelry
Antiques
Textbooks
If you have any items like these lying around that you no longer need, this can be a great way to make money within 24 hours.
2. Get Financially Healthy
Brigit is an app that can help you get financially healthy in a number of ways. One of the main functions of the app is to help you find ways to bring in more income.
This "earn extra" feature is a part of Brigit's free plan. It won't cost you a thing to look for gigs to earn more.
If you pay for the app's Plus Plan ($9.99 per month), you can use the app's Credit Builder feature to help you save money in order to get a good start on your emergency fund.
Brigit's Plus Plan also has extra features such as free payday loans, identity theft protection, auto advances to cover potential overdrafts and more.
Available for Android and iOS.
3. Cash in Your Coins
Are you one of those with a jug of coins sitting in a corner of your room? If so, why not cash in your coins? Bring them into a local bank and put them into the coin-counting machine.
When they're done being processed, bring the receipt to a teller window and collect your bounty. Know that many banks charge money to count your coins.
However, if you use your own bank you'll probably pay less.
4. Get a Personal Loan
If you're saying, "I need money" and the options above aren't enough, consider getting a personal loan to get you through until things turn around.
Personal loans can be a slippery slope. If you get a loan during a tough time, it is likely you will not be able to pay it back.
And if you do, you likely will have to pay back a high interest rate which no one wants to do.
However, a personal loan can be a great alternative to using a credit card as the interest rates are typically a lot lower.
For instance, let's say you have a credit card but the interest is 20%. If you could get a loan at only 7% interest, then in essence you are saving 13%.
The catch is that you will need to have a good credit score in order to qualify for a low rate.
So if you have a bad credit score, they do run credit checks in the approval process, so this might not be a good option for you.
A great way to get an online loan with the best rate is through a site called Credible*.
Credible will compare multiple lenders so that you can compare personal loans that make the most sense for your financial situation.
5. Do Short Tasks on Your Phone
Sites like Swagbucks pay you for doing things you probably do already anyway.
You can earn points for doing things such as:
Playing games
Watching video
Shopping
Searching
Taking surveys
After you earn enough points, Swagbucks will allow you to convert those points into gift cards from your favorite retailers, or into cash deposited in your PayPal account.
You won't earn a ton of money with Swagbucks, but it will help you to earn a few bucks here and there and pay you for things you are likely already doing without getting paid.
6. Take Surveys
You can also make some fast cash by filling out surveys on your phone through Survey Junkie.
They have a 4.3/5 Trustpilot rating and you can get paid cash via Paypal.
Survey Junkie pays people for sharing their opinions about products and services.
If you go this route, you can complete surveys whenever you want, whether its the middle of the day or night time.
When you complete surveys on their site, you get rewarded with points, which can then be converted into gift cards at your favorite stores or cash which is transferred to your PayPal account.
You won't get rich by completing surveys, but you can start earning points right now and get cash quickly.
If you're thirteen years of age or older and like the idea of making money just for answering questions on your phone, check out Survey Junkie.
You can make money with Survey Junkie even when you're sitting around watching TV or sitting in the waiting room for your dentist appointment.
7. Deliver Food to People
Have you heard of Uber Eats? As a delivery driver, you'll be able to deliver food to people.
This company is an on-demand delivery service looking for delivery partners with a great attitude.
As with other delivery app jobs, you can sign in as available for delivery shifts at your convenience.
They let you know when there is a delivery opportunity available and you can choose whether or not to take the job.
Delivering for Instacart could be an excellent way for you to earn cash quickly if you like driving and live near a grocery store.
Your rate of pay as a grocery shopper will vary based on a number of factors such as the size of the grocery order and the miles driven for delivery.
A typical reported average pay for doing grocery delivery is $15 an hour.
8. Drive People Around
Driving people around using Uber is great because you can pick your hours to work without any notice at all.
These apps provide rides for people who need to get places.
People like choosing a service like Uber over a traditional taxi service because the service they get with these types of rideshare companies is more personalized and often more affordable as well.
After you get approved to drive with Uber, you'll download an app that lets you sign in or sign out whenever you want or need to – in other words, you can work at your convenience.
As you pick up riders and bring them to their destinations, Uber collects the money for the ride, and riders often give tips directly to the drivers who provide great service.
If the rider tips you in cash on the spot, you get some money right away, and then the money you get for providing the ride itself is paid by the rideshare company on a weekly basis.
And you don't have to worry about your safety as an Uber driver. Both companies take safety very seriously and work hard to keep both client and driver lists free of undesirable people.
9. Sell Your Clothes
Chances are you have at least a few unwanted clothing items in your closet. If you need money now you may be able to sell those clothes and get some quick cash.
Luckily, there are several ways to sell your old clothes. If you have a LOT of clothes, you could hold a garage sale, but people typically don't have enough clothes alone to do that.
Here are some other ways people make money quickly by selling their clothes.
eBay
Selling clothes on eBay is very popular – especially when you have a lot of name brand clothing. When I need money, this is the main site that I use to sell my stuff.
To get the best price, check out what similar items are going for and price your items a bit lower.
Don't forget to account for seller fees and shipping charges as you price. Some people find more success when they add shipping charges to the price and offer free shipping, too.
Consignment Shops
If you have consignment shops in your area, you may be able to bring your clothing there to sell.
However, remember that you'll have a much smaller audience if you sell your clothing that way, so the clothing may not sell as quickly as it might on eBay.
ThredUp
There are online companies such as ThredUp that buy specific brands of clothing from people and then resell them.
Although it is a great way to sell your clothing really fast, you should know that sites like ThredUp don't pay a lot for clothing and they do have a limited number of brands that they accept.
Selling your clothing could make you quick cash and help you declutter your house at the same time. Make sure your clothes are clean and free of flaws.
10. Complete Tasks for Others on TaskRabbit
Have you heard of TaskRabbit? TaskRabbit is a site people visit if they need a small (or large) task done.
If you sign up to work with TaskRabbit, you might find yourself putting together furniture, running an errand or helping someone with a small home repair such as fixing a leaky faucet.
TaskRabbit clients also request tasks such as virtual assistant work, delivery work or cleaning jobs.
For instance, they may request to have their home deep cleaned before they host a holiday party.
Here's how it works: First, you sign up to be a tasker on the Task Rabbit site. After being approved, you're notified by the company of available tasks in your area via their free app.
You get to choose the tasks you want to take, and after you finish the job you submit your invoice directly to TaskRabbit, and they collect the payment from the client.
As with Lyft, taskers for TaskRabbit often get tipped by clients, which could mean extra money in your pocket extra fast.
Your regular paycheck for the work you do for TaskRabbit comes to you weekly.
And because you can pick and choose which tasks you want to do, you get to decide when you are available for work with TaskRabbit.
11. Do Freelance Gigs
Are you good at particular skills such as writing short articles, creating resumes, web development, virtual assistant tasks or graphic design?
If so, you could make some money quickly by finding a few freelancing gigs on sites like Upwork.
Individuals and companies look for freelancers on Upwork when they need some work done but don't have enough work to hire an official employee.
Freelancing jobs on Upwork are often finished in a day or two, and you can often work any hours during the day that fit your schedule.
Rates of pay vary on the type of work you're asked to do.
You can input your checking account and whenever a company pays you, it goes right into your bank account. Got to love the 21st century.
12. Babysit or Pet Sit
One popular way of making quick cash these days is through pet sitting or childcare.
The great thing about these types of jobs is that you are usually paid on the spot the same day you do the work or finish the job.
Check with local friends, neighbors and family members to see if they need a pet sitter or babysitter, or if they'd like an evening out.
A reasonable average pay rate for babysitting services is $10 per hour – and more if you are watching several children.
If you can't find friends, family members or neighbors that need help watching their little ones, you could always sign up with a website like Care.com to find babysitting gigs in your area.
Rover.com also offers a way to find local pet sitting and pet walking gigs.
13. Recycle Scrap Metal
Need cash? Another way to make money fast is to recycle things. Nearly everything from aluminum cans to scrap metal may be able to be recycled in your area.
Check your local Yellow Pages or search Google to find businesses in your area that pay for recycled products.
Aluminum cans are probably the easiest product to find for recycling, so gather up your own cans and then check with family, friends, and neighbors to see if you can have theirs and search local parks for discarded cans to recycle.
14. Do Tasks for Others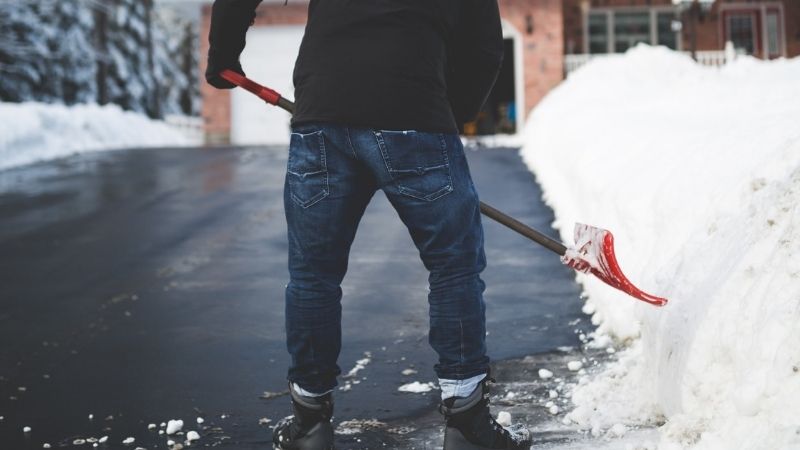 If your family and friends are like everyone else, they probably have a slew of tasks they'd like to get done but just can't find the time to do.
To make money fast, send out an email, text or a note on social media letting loved ones know that you're looking to make some cash quickly and if they have any tasks they'd like to hire you to do.
Some ideas for quick tasks could include:
Cleaning their house
Organizing an area, room or house
Washing their car
Cleaning up doggy doo from their yard
Mowing their lawn
Washing windows
Raking leaves
Or similar types of tasks. Work with the homeowner to decide a fair price and then get to work.
You could find enough work to earn a couple of hundred dollars in one weekend if you look hard enough.
15. Find Gigs on Craigslist
Craigslist has a "gigs" section where people are looking for help doing what usually amounts to quick tasks.
In the "gigs" section you might find somebody asking for help moving, cleaning their home or doing a car repair job.
The gigs section has different types of jobs too, from labor jobs to writing jobs to computer-related jobs.
Note: You may find some weird stuff on there also, so search the listings carefully.
16. Get a Job as a Waitperson
The great thing about wait-staff jobs is that you can usually get hired quickly and start working right away.
And although you likely won't get a paycheck for a couple of weeks, you will earn tips immediately if you do your job right.
Check with local chain restaurants to look for quick work as a wait staff person.
17. Run a Mobile Car Wash
A mobile car wash service is a great way to earn some money fast.
Put together some simple supplies: a bucket, some rags, some towels for drying, some dish soap, window cleaner, some paper towels and a portable, rechargeable vacuum.
Head out into the neighborhood (weekends are usually best – evenings can work too) and go door-to-door offering your mobile car wash service.
It is a task that people know they need to do but often just don't have the time to do. All you need from them is their car and access to their outside water and water hose.
Base your rate on how long you think it will take you and on how messy the car is. Do a terrific job, and you might earn some tips as well.
18. Flip Freebies from Craigslist
Another popular side hustle to earn money fast is to pick up valuable stuff from the free stuff section on Craigslist and then resell it on the same site.
People regularly give away valuable stuff on Craigslist because they don't want to deal with the selling process.
As I was researching for this article, I found a nice baby crib in the "free" section. Something like this could easily sell for $50 or $100.
19. Find Gigs on Fiverr
Fiverr works kind of like Upwork where you are paid to do a short-term job or task. The difference is that many of the jobs on Fiverr are fast and only pay $5.
For instance, somebody might want you to write a poem for their loved one or draw a quick picture of their pet.
Just search through the jobs on Fiverr and apply for the ones you can do quickly, or create your profile there and offer your services.
20. Take Back Stuff You Bought
If you like to shop and spend a lot of your money on clothes and other stuff, you might be able to come up with some really fast cash by returning items you bought but haven't used yet.
Search your house and closet for stuff like that DVD movie you just had to have or that sweater you haven't worn yet.
Take your pile of stuff and the accompanying receipts and bring it back to the store for some quick cash. Chances are you don't really need it anyway, right?
21. Mow Lawns
Lawn work is one of those tasks that many people would gladly pay to have taken off their hands. If you want quick cash, you can offer a variety of lawn care services.
You could mow lawns, rake leaves, shovel snow in the winter or do basic trimming and landscaping.
Other ideas include weeding gardens or clearing out vegetable or flower gardens for the winter.
Prices are generally negotiated per job and are paid for as soon as the job is finished.
If you play your cards right, you could be hired on as a regular by some clients and have fast money every week.
22. Hold a Garage Sale
If you have a lot of stuff hanging around your house that you don't want or need, holding a garage sale could be a great way to get money fast.
Thursdays, Fridays and weekends are usually the best sale days for getting rid of your stuff.
Go through your house, gather your stuff up and price it competitively (10% of the retail price is reasonable).
Display your stuff attractively and organize it well to make it easy for people to shop.
Gain more traffic by posting your garage sale on Craigslist and hanging up signs around the neighborhood.
You can even go to other garage sales to find items to flip.
23. Do Gigs on Gigwalk
Gigwalk is a different type of task site. Gigwalk is a company that helps consumer brands identify and fix potential marketing issues.
When you sign up to be a gigwalker, you'll have the chance to do a variety of tasks that help the company get feedback for its retail clients.
Gigwalker tasks take anywhere from five minutes to a few hours, and you get to see the task and the pay before you decide whether or not you'll take it.
You find out which jobs are available on Gigwalk by downloading their app onto your phone. The range for a Gigwalk task might be anywhere from $3 to $100, depending on the task.
A gigwalker might be asked to take a picture of a menu at a restaurant or give feedback about a product display at a store.
Payments are made directly through PayPal.
24. Sell Old Electronics Or Cell Phones
Do you have old electronics lying around that you could turn into cash?
Some of these items can help you come up with hundreds if not thousands of dollars when you are in a bind.
Electronics You Could Sell:
You could sell these at Pawn shops, just know that they won't pay top dollar for them.
You can also consider buying old electronics and flipping them for a profit. For instance, I have gone to a yard sale and purchased a router for $5 and then sold it for $50.
That was a $45 profit. However, this option only works if you have a little cash to start with.
If you want the most from your electronics, you should consider selling on Offerup or Craigslist so that you can get cash the same business day.
However, if you want to get the most money for your cell phone, a good idea might be to sell it to a company that specializes in buying cell phones from people who want to sell.
25. Redeem Credit Card Points
Have you checked your credit card statements lately? Lots of people have credit card points sitting around waiting to be redeemed.
You could have hundreds of dollars in cash waiting on your credit card account.
Check on credit card points by signing into your credit card's online activity center. Search their rules for redeeming your points and get cash fast.
26. Rent Out a Room on Airbnb
Do you have a spare bedroom – or even a spare couch – in your house? If so, you can rent it out to travelers on Airbnb.
Airbnb is a site that offers rooms, couches or whole houses for rent to travelers who are looking to avoid the expense and lack of personal feel that often comes with traditional hotel rentals.
Some Airbnb travelers are traveling for work-related reasons, some are in town for a special event such as a concert, and others are looking for a short-term place to stay as they travel to a further destination.
When you list your available room on Airbnb, you'll need to fill out an online application, and then you're advertising to hundreds of millions of travelers who use Airbnb to find their travel stay destinations.
How much money can you expect to earn if someone rents your room through Airbnb?
Well, it depends on where you live; each city has a different average rate, and it can vary based on the amenities you offer as well.
In the major metropolitan area where I live, the average weekly rental rate for a single room is $297.
That's a lot of cash for just letting someone crash at your place for a few days.
If you think renting out a room in your house or apartment might be a great way for you to get money fast, check out Airbnb today to learn more about becoming a host.
The cool thing about this is that they will deposit your earnings right into your bank account each month. No more paper checks.
Frequently Asked Questions
Here are some commonly asked questions when you need money now:
What is the best way to cover my emergency expenses?

The best way to do this is by having an emergency fund. Most financial experts like Dave Ramsey recommend you have at least 3-6 months of expenses in an emergency fund.
Are short-term loans a good idea?

These types of loans can seem like a good idea on the surface but really should be avoided. They can have high-interest rates, late payment fees, and origination fees that make these options not attractive.
Should I take out a home equity loan?

While it can be tempting to tap into the equity of your home, it can be risky as well. Home equity rates adjust, so even though you may get a low-interest rate now, it could go higher over time.
Summary
As you can see, there are many, many opportunities for making money really quickly.
To maximize your income – especially where service types of jobs are concerned – be sure to do your best work.
Developing a good reputation as you do the different jobs you find means people are more likely to call on you when they need help in the future.
*"Prequalified rates are based on the information you provide and a soft credit inquiry. Receiving prequalified rates does not guarantee that the Lender will extend you an offer of credit. You are not yet approved for a loan or a specific rate. All credit decisions, including loan approval, if any, are determined by Lenders, in their sole discretion. Rates and terms are subject to change without notice. Rates from Lenders may differ from prequalified rates due to factors which may include, but are not limited to: (i) changes in your personal credit circumstances; (ii) additional information in your hard credit pull and/or additional information you provide (or are unable to provide) to the Lender during the underwriting process; and/or (iii) changes in APRs (e.g., an increase in the rate index between the time of prequalification and the time of application or loan closing. (Or, if the loan option is a variable rate loan, then the interest rate index used to set the APR is subject to increases or decreases at any time). Lenders reserve the right to change or withdraw the prequalified rates at any time."