Want to make $1,000 fast? Well, it is possible, and you are not alone.
An article in The Atlantic showed what it's like for Americans who can't afford to pay for a $400 emergency in cash, let alone a $1,000 emergency. The writer detailed one man's struggles to save for the unexpected.
He shared what it's like to not have an emergency fund in case something goes wrong.
Fortunately, there are countless options in this age of the gig economy filled with side hustles. If you are looking for ways of making money, then continue reading.
How to Get $1,000 Fast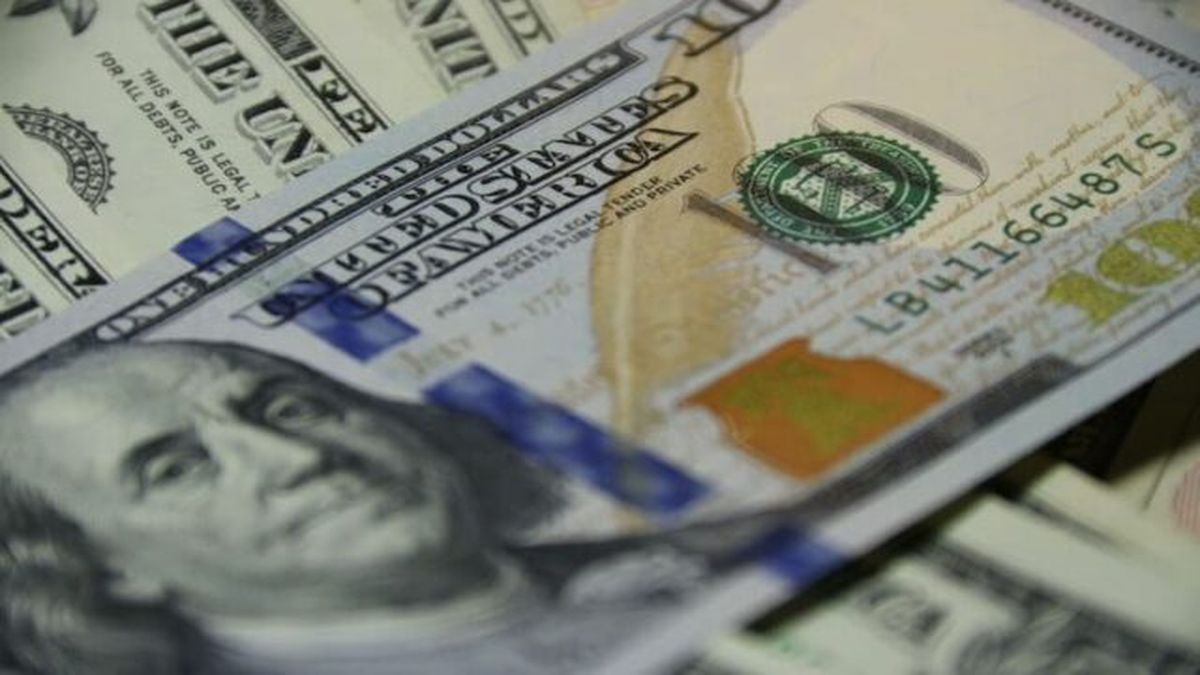 Whether your goal is to find the cash to fund an emergency, pay off debt fast, or earn passive income, this list will help you make $1,000 quickly.
1. Deliver Food
On the social media site Reddit, drivers say you could earn $1,000 a week delivering food with companies like:
DoorDash
Uber Eats
Instacart
The consensus was that if you were driving about 10 hours a day and hitting every peak time (lunch and dinner) every day of the week, you could make $1,000.
Users said the best way to maximize their deliveries was to use a motorcycle or a fuel-efficient vehicle. If parking is difficult or if you're driving in LA-like traffic, your hourly rate could suffer.
Most agreed that you'd have to work between 50 to 70 hours a week to make it work. That probably isn't sustainable for the long-term. However, if you're in between gigs, this can be an easy way to supplement your income.
Plus, some of the delivery companies offer a sign-up bonus due to demand.
Check out Uber Eats if you want to deliver food and work on your own schedule.
2. Sell What You Don't Need
Unless you're rocking the minimalist lifestyle, you probably have extra stuff laying around your apartment or house. If you're like a lot of people, you have lots of things that you don't need or haven't used in forever.
This is one of the fastest ways to sell stuff and earn extra income.
A good rule of thumb is to get rid of anything you haven't used in a year. You probably have old cell phones, unopened books, and long-forgotten DVDs. All those items represent dollars that you could be earning.
Compile everything in one space and then divide it based on the type of item it is.
Then determine the best place to sell your stuff. For example, sell large items on Craigslist, where you don't have to pay shipping fees.
And clothes can sell well online on specialty sites like ThredUp and Poshmark, especially if you have designer threads.
Consider selling your CDs, DVDs, and video games to a company such as Decluttr, especially if you're short on time.
Decluttr will post a payment to your PayPal account as soon as they assess your delivered item(s).
When in doubt, you can sell most items on Facebook Marketplace or a specific Facebook group. You can decide how you get paid, whether it's cash, check, PayPal, Venmo, Zelle, etc.
3. Give Advice and Answer Online Surveys
Yes, you really can make money by giving advice. Market research companies and other websites, such as JustAnswer pay experts in over 700 categories to answer user-submitted questions. For instance, if you have a law degree, you could answer someone's legal question. If you're a certified financial advisor, you can offer personal finance and cash tips.
If you're an HVAC expert, you could answer someone's heating/air conditioning question.
Here's How the Site Works
Signing up to be an expert in your category
Go through users' questions and what they'll pay to get them answered
If you answer the question sufficiently, you get paid.
The pay can be really good because clients are still paying less than it would cost to talk to an expert in person. JustAnswer's website says some experts make thousands of dollars per month on the site.
Note that you do have to be an expert in your claimed field. You have to possess some type of degree or experience in the field you want to be considered an expert in.
Learn More: JustAnswer Review
Other Survey Sites
Other survey sites like Survey Junkie and SwagBucks pay you for your opinion in your spare time. That's right, you get to complete random surveys, and you can make money online fast.
These companies will ask a series of questions to find the right survey that fits you. Simply complete the survey, and they pay. Make sure to check each one for payout options. Some pay in gift cards.
4. Rent Your Pad on Airbnb
If you've got a spare room or are going to be out of town, you can rent out your room or house on Airbnb for some extra cash.
How much you earn depends on where you live, the appeal of your neighborhood, and the quality of your pad, but this is one of the most popular ways to make $1000 fast.
A two-bedroom loft in downtown Miami will net more than a one-bedroom apartment in the middle of Kansas. Visitors also pay more if they have total access to your place.
So if you're still in town, you can make more by crashing on a friend's couch for a few days while guests rent out your space.
You can increase how much you charge by allowing pets. Or by including appliances such as a washer and dryer and other amenities. You might be able to charge more at times, depending on the season.
Gain more income via a good reputation by being extra responsive and polite to renters. Airbnb has a rating system that most people use to leave comments and share how they feel about you.
The higher your rating, the higher prices you can charge, and the more people will consider renting your space.
5. Get Paid Using Your Car
Do you want to get paid to drive your car? Are you friendly, outgoing, and a safe and lawful driver?
If so, consider becoming a rideshare driver to earn some fast cash. Ridesharing companies arrange one-time shared rides on very short notice.
Sites like Uber and Lyft often have special bonuses drivers can earn if they fulfill a certain number of rides.
Determine when the busiest times are in your city and drive only then to maximize your efficiency. Weekend evenings and nights are usually a safe bet, and rush hour can also be good.
If you have a big airport near you, then figure out when the busiest times are for drop-off and pick-up.
Related Article: Lyft Versus Uber: An In-Depth Comparison
6. Search for Unclaimed Money
Unclaimed money is money that legally belongs to you but that you haven't claimed. For example, sometimes people request a tax refund through the mail, but it gets returned if you put the wrong address.
Or if you were being paid through a check by an old employer and left before you received your last one.
Unfortunately, there's no central website where you can search for unclaimed money, but this US government site has information on the different types of unclaimed money and how to see if you have any.
If you do find funds in your name, it can take several weeks to access them because you'll have to verify your identity. But you'll be one step closer to getting money that's legally yours.
7. Work as a Brand Ambassador
Ever see those people handing out free samples of chips or drinks at local stores, festivals or concerts? Those people make money as brand ambassadors.
They're hired to work a few hours per shift to promote a local or national brand. Sometimes it's handing out food samples, other times, it's trying to get people to fill out surveys.
Look for local brand ambassador groups on Facebook or Craigslist. Most pay between $10 to $35 an hour, depending on the work involved.
Work comes on a first-come, first serve basis, and you'll often have little training beforehand. However, if you're friendly and outgoing, you've already got a head start.
Note that many of these gigs ask for a couple of photo headshots beforehand. Shifts can last a couple of hours or all day.
If you work five days at eight hours a day for $25 an hour, you can make $1,000.
8. Cash In Your Vacation
While most people love to take their paid vacation time, others would rather have the cash. Fortunately, some employers allow you to cash in your vacation time and work instead.
If you decide to cash in your vacation time, you can easily get an extra $1,000 on your next paycheck.
If you earn $25 an hour and have seven days of paid vacation, you could cash it in for $1,400. You'll still have to pay Medicare and Social Security taxes on those wages, so make sure to factor that in.
And you'll have to be ok knowing that you won't have any days off in case something happens.
This is definitely a risky move to take, so be aware of the pros and cons. Buying out your vacation hours means you might be without paid time off for the remainder of the year.
However, if you're about to leave your job, then this can be a great way to transition to a new company with some extra change in your pocket.
9. Garage Sale Arbitrage
This sounds complicated, right? Well, not to fear; it's actually pretty simple.
All you need to do is visit some garage sales this coming weekend. While you're there, look for items that you are familiar with that you could potentially resell online for more money.
For instance, if you are familiar with the technology, look for electronics such as smartphones, home audio, and computer equipment.
Let's say you find a router that is marked $5. Next, find the model number on the router and look it up on Amazon.
Then check to see what the lowest price a used one is selling for. When you look it up, you notice that it is selling for $40 used.
So all you have to do now is give the host of the yard sale a five spot and get back in the car. Then pull your phone back out and list it on Amazon (or a similar site like eBay).
You will have to pay some fees and shipping, but it is likely that you can pocket about $25 with this deal.
If you can hit a neighborhood or city-wide garage sale day, you have the potential to make even more cash. Try higher-end neighborhoods too.
They'll often have great deals at garage sales because people just want the stuff gone. When you need money quickly, this is one of the ways to make $1,000 that might pay off the fastest.
10. Become a Server or Bartender
Many restaurants are hiring servers on a regular basis. With these types of jobs, you can often start right away. While the hourly wage is low, the real money for servers and bartenders lies in the tips.
If you choose to work at a moderately priced sit-down restaurant or a higher-end restaurant, the tips will be even higher. But the key to fast income here is in the great service you provide. People love good service when they go out to eat.
Listen and pay attention to what your clients are saying. If the cook makes a mistake, take responsibility for it.
Fix errors promptly and apologize sincerely. Talk to your customers as if they were old friends.
If you work five nights and take home $200 in tips each night, you've got your $1,000.
11. Do Online Freelance Work
Do you have skills such as writing, editing, or graphic design? If so, you can earn some quick cash doing freelancing work from home.
Sites such as Fiverr allow you to post your skills and services for others seeking out these types of services or who need someone to complete odd jobs.
You could also approach blog owners about writing for their sites or helping them design better sites. Online job boards such as Craigslist also have frequent listings for freelance gigs such as writing.
I've been freelance writing for five years now, and I've never made less than $25 an hour. If you have a knack for some of the much-needed online freelancing services out there, you can make some quick cash.
12. Become a Tutor
If you are good at math or speaking a language, then this could be a great way to make money.
Students from Kindergarten up through college and later adulthood often need tutors. A person may need a tutor to help their child with math or science.
Or an adult hoping to gain citizenship may need someone to teach them the English language. Also, a parent of a young child may need someone to help their child with reading.
It's not uncommon to make $20 an hour or more as a tutor. If you work for 50 hours in one week, you've made $1,000. Advertise your tutoring services on Craigslist or Facebook.
You can work for an online tutoring company too. But the hourly wage likely won't be as high as it would be if you were freelancing.
If you are good at math or speaking a language, then this could be a great way to make money.
Students from Kindergarten up through college and later adulthood often need tutors. A person may need a tutor to help their child with math or science.
Or an adult hoping to gain citizenship may need someone to teach them the English language. Also, a parent of a young child may need someone to help their child with reading.
It's not uncommon to make $20 an hour or more as a tutor. If you work for 50 hours in one week, you've made $1,000. Advertise your tutoring services on Craigslist or Facebook.
You can work for an online tutoring company too. But the hourly wage likely won't be as high as it would be if you were freelancing.
13. Clean/Organize for People
I don't know one person who doesn't need some area of their home cleaned or organized. Advertise your services on Craigslist or Facebook to help you earn some fast cash.
Offer services such as:
House cleaning
Home organizing
Deep cleaning/detailing cars
Light lawn cleanup and landscaping
Cleaning windows
Cleaning gutters
Clearing out garages or basements
Making a run to the junkyard
Charge what you're worth and help people make their lives a little less cluttered in the process. And if they're bringing valuable stuff to a thrift store, ask if you can take some items to resell for extra cash.
14. Babysit or Nanny
People pay decent cash to have responsible and trustworthy people care for their children while they're at work or play.
If you like kids and are good with kids, consider doing some babysitting or nannying to make money.
You can make $1000 fast if you book yourself during daytime hours while people are at work.
Babysitting nights and weekends can help you rake in some fast money too. So will babysitting for multiple kids or families.
Hint: People will sometimes pay extra if they come home to a clean house and if the kids give you a good review.
15. Cut Your Expenses
When all else fails – or in addition to working to earn money – you can cut expenses to earn fast cash. It takes only a few minutes to evaluate your everyday purchases and regular costs. Consider using our Challenge Everything Budget, even if it's just for a short time.
For example, don't buy groceries – eat what's already in the house instead. Avoid all optional expenses such as eating out or entertainment. Bike, walk, or carpool to work.
Cut optional expenses such as gym memberships and salon visits. Go through each line item in your budget and cut anything that isn't an absolute necessity. You might be surprised how much extra cash you end up with after a week.
16. Do Gigs on Craigslist
Craigslist has a Gigs section that hosts all types of ways to make money.
Types of Gig Jobs Available
Computer
Labor
Creative
Crew
Talent
Writing
Domestic
Event
Now note that, as with all sites, there can be some weird stuff posted here. But there are also legitimate gigs that pay well. People need fast, short-term help and are willing to pay for it.
Recent Craigslist Gigs
Concession stand workers for a week-long event: $12 an hour
Seasonal retail jobs
Female liquor ambassadors for events: $30 an hour
Short-term construction work: $25-$35 an hour
Various driving gigs
Various handyman gigs: $1,000 per week
Computer coding and other work
I found jobs for people with many different skill sets on the site. I recommend checking your local Craigslist site to see what types of gigs they have that might work for you. Note that the larger the city you live in, the more gig choices there will probably be. Payout options will vary anywhere from PayPal cash, direct deposit, bank transfer, check, etc.
17. Work on TaskRabbit
Have you heard of TaskRabbit? They offer services to people who need help with a handyman or other tasks.
Once you sign up to be a "tasker," you choose the jobs you want to work on and make a bid on them. After you complete your jobs, you get paid.
When I checked the tasks available in my area, most were running between $47 and $120 per gig.
At that kind of pay, you could do between 10 and 20 gigs per week and hit your $1,000 goal.
TaskRabbit Tasks Include
Cleaning projects
Organizing projects
Redecorating/remodeling projects
Electronics set-up type stuff
Helping people move/get ready to move
Remember that you get to choose which tasks you do, so there's no getting stuck doing jobs you don't want. Your bid includes a 15% fee that goes to TaskRabbit.
So, if you charge $100 for a job, you'll get paid $85.
TaskRabbit collects the money for the tasks and pays you directly. This means you don't have to worry about collecting money from clients.
18. Moonlight as a Handyman
Another way to make $1,000 in a week is to moonlight as a handyman. The truth is that repair companies can charge a ridiculous amount of money for jobs.
If you have the skills to fix things on your own, you can charge clients less and pocket the money for yourself.
Example: This summer I needed my air conditioner replaced. Mainstream HVAC place wanted to charge me $3400 to have a bottom-of-the-line unit installed.
I found a guy on Craigslist that would put in a top-of-the-line new unit for $2400.
Guess which option I chose? I saved $1,000 by hiring a guy on Craigslist. And the Craigslist guy earned several hundred dollars for a day's work. The Craigslist guy is now my new go-to HVAC guy.
If you have skills like HVAC, electrical or basic home repair, consider advertising your services and see if you can make extra cash.
19. Find Virtual Assistant Jobs
Blog owners, business owners, and sole proprietors look for virtual assistants to help them run their businesses.
If you work from home as a virtual assistant, you could make extra money doing a variety of tasks.
Virtual Assistant Tasks
Providing technical assistance
Scheduling social media posts
Invoicing customers
Handling accounts receivable
Making phone calls
Sending and answering emails
Conducting research over the internet
Proofreading and editing
Making appointments
Data entry
Managing social media accounts
Writing
Blog management
Marketing
Graphic design
Customer service
Businesses like to hire freelancers and virtual assistants because it saves them from having to have an employee. Sites like Fiverr are great for freelance writers, bloggers, artists, excel spreadsheet nerds, and more.
Look for jobs at online websites such as Upwork. Or approach blog or business owners to ask if they need someone to help them manage their workload.
Note that success in this type of work boils down to responsibility and efficiency.
So if you're responsible and efficient, you could earn cash doing short-term freelance and virtual assistant work. And if you like it, you could turn it into a full-time career.
20. Work as an Event Planner
You can make money fast working as an event planner. With this gig, you can get paid to plan anything from weddings to graduation parties to retirement parties.
It's not uncommon to make $500 or more per gig for this type of work. However, prices will vary based on the area you live in.
You can choose which event planning services you provide too and offer custom packages based on how little or how much you want to be involved.
Advertise on social media and on event pages and websites.
21. Repair Computers
Are you adept at computer repair? Consider starting a computer repair business in your city or town.
Choose a per-hour fee and help people get their PCs, laptops, and other electronics back in shape.
Advertise on social media sites and on sites like Craigslist.
22. Work as a Photographer
Are you gifted at photography? If so, you can use your skills to make money in several ways.
You can hire out to take photos for weddings. Or you can offer graduation pictures or family picture photo sessions.
Another option is to work taking photos for your local newspaper. There's no shortage of people searching for a great photographer!
23. Take Advantage of Bank Bonuses
Bank bonuses and promotions can be a great way to make $1000 fast as well. The best bank bonuses and promotions can pay hundreds of dollars each.
Check out the latest bank promotions via the link to the article above. Then choose the promotions that best work for you.
24. Clean Pools
Depending on where you live, pool cleaning can be a year-round gig. Find people in your city or town that have pools, and offer to be their weekly cleaning rep.
It's not uncommon to make $50 or more for each cleaning. 20 cleanings equal $1,000 fast for you.
Advertise your services via flyers in your neighborhood or on Craigslist.
25. Work as a Landscaper
Everyone needs their lawn landscaped at one time or another. Whether it's mowing lawns, shoveling snow, raking leaves, or more in-depth lawn work, there's always work available in this field.
You could easily make $1,000 in a day or two with the right combination of jobs. Advertise in your city or on sites like Craigslist.
26. Sell on Etsy
Etsy makes it easy for anyone who loves crafting, creating digital products, or selling vintage items to make money.
Most people think of Etsy as an online craft fair. While that's how it began, today, it's a much larger operation with a global audience looking for unique items, including handmade and vintage items.
Most recently, Etsy has seen an increase in digital product sales where people pay good money for digital planners, marketing flyers, or prints. They are all great ways to make money fast on Etsy.
We love the digital products idea because it's a source of passive income. You make the product once and can sell it hundreds of times.
Of course, we can't forget the traditional categories for shopping online on Etsy, such as handmade jewelry, clothing, and holiday decor. There are countless ways to make money on Etsy, and have fun doing it!
27. Pet-Sitting
If you love pets, consider making money by pet sitting. This is a great job for anyone looking for a part-time job but who wants to work for themselves.
You can set up your own gig and advertise your services in your neighborhood, or use an app like Rover to advertise to more people.
As a pet sitter, you can offer various services, including dog walking, pet daycare, house sitting, and grooming. You choose the fees you'll charge and when you're available, and Rover matches you with pet owners who need your services.
You don't need specific skills, but it helps if you love pets. Rover is easy to use and can help you make money on the side doing something you love.
28. Create A Blog
An online blog is a great way to make passive income. When you run a blog, you write blog posts and monetize them with affiliate links and sponsored posts. Like anything else on the internet, blog posts stay available for people to read. If visitors click on your links and buy something, you earn money.
The nice thing about blogging is you don't work for anyone else. You have your own blog, create your own content, and work on your own schedule. If you want to monetize your blog further, you can add an online course, sell merch, or create a subscription.
29. Bookkeeping
All business owners must do bookkeeping, but not many are good at it or have the time. If you excel at bookkeeping, you can offer outsourced bookkeeping services and make money online doing what you love.
You decide how much you'll charge and what type of businesses you want to help and advertise your services. You can advertise on marketplaces like Fiverr or run your own gig, advertising on social media and other platforms.
Learn More: Bookkeeper Launch Review
Frequently Asked Questions
Are There Ways to Make Money Without a Job?
Today it's easier than ever to make money without a job. Side hustles make it easy to earn money in your spare time. You could even have multiple side hustles at once, making extra cash and reaching your goal of making $1,000 fast.
Can You Quickly Make Money Playing Games?
There are apps that allow you to make money playing games. You won't get rich doing it or even make enough money to pay your phone bill, but you can make some side cash doing something you love.
Can Watching Videos Earn You Quick Money?
Watching videos is another great way to make a little money on the side. Market research companies pay people to watch videos as it's a form of advertising for them. Like online surveys, you won't make a ton of money watching videos, but every bit adds up.
Is It Possible to Earn a Large Amount of Free Money?
Earning a large amount of free money online may not be a reality for most people. However, many sites, especially get paid to sites, offer cash rewards that can add up to a lot of money. For example, some sites offer a cash sign-up bonus, and others pay cash rewards for accepting special offers.
Summary
Need money fast?
The bottom line is there are lots of ways you can make $1000 fast if you're short on cash. Try one or a few- your bank account will thank you!
Give some of these legit ways to make money quickly a try. Whether your goal is to save money or pay down debt, I'd be willing to bet you'll earn more than a few dollars if you try hard enough.
Who knows, maybe you'll turn these side hustles into a full-time job with a full-time income!