As a college student, you may often find yourself strapped for cash. Chances are you have some spare time to earn money in between managing classes and a social life.
Thankfully, there are many possibilities to make money in college. It's even possible to earn an income without having to leave your dorm room! You can use this as fun money or to pay your student loans.
Top Ways to Make Money in College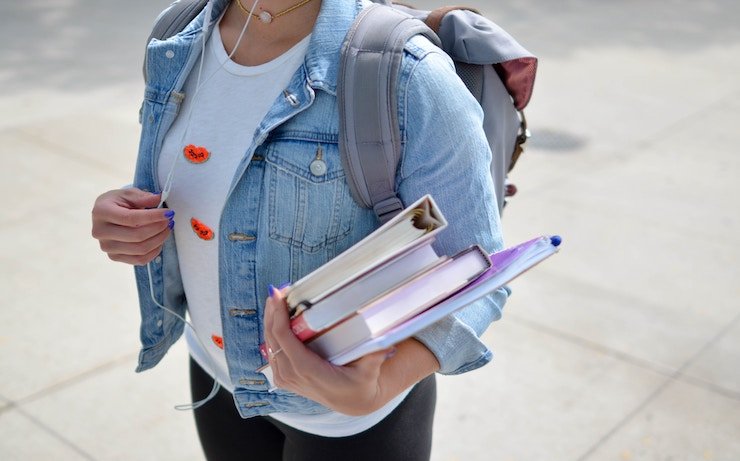 It's also possible to work off-campus and potentially earn more money than working on campus. On-campus jobs don't always pay the highest because they are convenient and have more applicants.
After all, who doesn't want to walk three minutes across the student commons to work for a few hours in the computer lab?
To be the "big fish in the little pond," look for off-campus opportunities that might require a little more hustle, but can have a more flexible work schedule and a higher income potential to do things like buy books or pay student loans.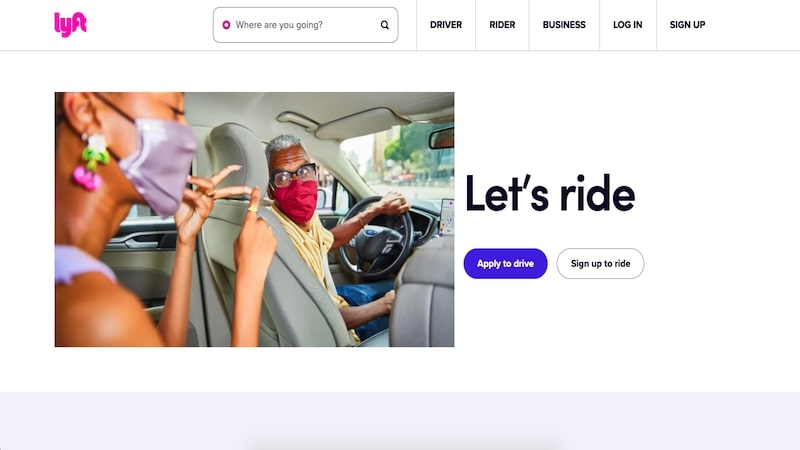 If you have a car and are comfortable with using it to take people around time, driving with Lyft is a unique way to make money in college and you can set your driving schedule.
Keep in mind there are some minimal qualifications you must meet.
To diversify your earnings potential, you can also become an Uber driver too. Because you're an independent contractor, you never sign an exclusive contract.
By driving with both ridesharing companies, you can choose driving routes via either app instead of sitting idle waiting for a gig.
2. Deliver Food for Restaurants
While we are on the topic of driving, delivering pizzas isn't just for the 16-year-old high school student who just earned their driver's license. It's one of the best ways to make money in college.
Many fast-food and pizza joints are happy to employ college students as cashiers or cooks. But, you have the potential to earn a few extra dollars if you can deliver because you earn tips plus a base hourly wage.
Delivering with DoorDash is a fun way to "bring home the bacon."
Basic requirements:
At least 18 years old
Valid drivers license
Valid insurance
Get ready to earn some cash and see the town at the same time.
3. Get Paid to Exercise
If you use a fitness app to record your steps or other physical activity, check out Achievement.
They connect with 40+ iPhone or Android apps to pay you money for your healthy behaviors like exercise, counting calories, sleeping, and even for participating in health research surveys.
These exercise apps are a fun way to make money in college by working out for free since the school gym access is likely included in your regular tuition and fees.
When you get "a real job" you'll have to invest in a home gym system or pay for a gym membership. Until then, look at apps like Achievement as easy money for a student.
4. Mystery Shop
As a student with little money, you might have a knack for finding the best deals to stretch your dollar further at the cash register or to pay off your student loans. To do this, you need to visit several stores.
Shopkick is an app available for iOS and Android devices that lets you find the best deals, and you can still get paid to mystery shop at a store without making a purchase.
The next time you go to town, open up the Shopkick app on your phone to start a mission.
You will earn reward points just by walking into the store and additional points by scanning the prices on specific items. If you make a purchase, you'll earn bonus points on those items too.
Shopkick also lets you watch videos and evaluate online stores for points (kicks) so you can make money on-campus too.
You can redeem your rewards points for gift cards to your favorite restaurants and retailers, including Amazon gift cards.
5. Tutor
Tutoring is a great way to make money in college. You can help high school students gain an understanding of courses like Chemistry, Foreign Language, Math, etc.
Some websites allow you to advertise your services online and you can earn at least $10 per hour. This can help you pay off your student loans.
6. Teach Music Lessons
Parents are always looking for affordable music lessons. If you have a musical gift, teaching music lessons in college can be a great way to gain teaching experience and use your skills.
You should be prepared to drive to the student's house if you do not have a public meeting space available.
7. Donate Plasma
If you aren't afraid of needles, donating plasma for cash can earn up to $400 per month and you help somebody with a medical need in the process.
8. Participate in Medical Experiments
There might be medical experiments and psychology experiments you can get paid for offered on-campus. Or, your local hospital might be conducting a legal trial as well.
Depending on the experiment, you could earn up to $20 per hour!
Should you want to add "medical guinea pig" to your resume?
Let's not go that far, but you can at least enjoy the extra cash today without spilling the beans about how you made ends meet as a college student to your future employer.
9. Become a Handyman
If you have hands-on experience mowing lawns, fixing leaky faucets, painting bedrooms, moving, etc., using a site like TaskRabbit can help you earn money by completing tasks in the local community where somebody needs an extra hand.
This can be another good income stream if only need one-time tasks and don't mind exerting a little physical energy in the process.
10. Take Care of Pets
Pet sitting is a big business across the country, and some people make a six-figure income from it.
Connecting with pet owners who need somebody to walk their dog or spend an hour playing with their pets while they are away at work or traveling the globe, can be good money.
You may need to gain some certifications before you can start pet sitting.
Rover and sites like it are one place you can apply to become a pet sitter, dog walker or offer house sitting services.
Local pet stores and veterinarian offices can also provide potential leads since some of the best business opportunities are word-of-mouth.
11. Work at the Public Library
The local public library might also have hourly positions available allowing you to shelf books & movies that have been checked in.
This job can be one of the best ways to make money in college if you only need to work one or two afternoons a week as these positions are often part-time.
12. Become a Personal Grocery Shopper
If you're one of the few college students to own a car, your friends might constantly ask you if you can go to the store to buy food for them and they'll pay you back.
Buying groceries, snacks, and beverages with the ibotta app lets you get cash back on many items that college students want without having to go to the cafeteria.
Activate your first Ibotta offer and get a $10 cash bonus. You can request payment via PayPal or gift card once your balance reaches $20.
Related: How to Make Money as a Personal Grocery Shopper
13. Apply To Scholarships
As a college student, you have the opportunity to apply for a wide range of scholarships. For example, we at Well Kept Wallet offer our own scholarship.
Take some time to research scholarship opportunities you may qualify for. It never hurts to apply! If you are chosen, that could make a big difference in your college budget.
If you aren't sure where to look for scholarships, check in with your school's bursar office for some ideas.
14. Shop Online with Rakuten
Ibotta helps you save money when you shop in person, and Rakuten will help you save money on almost every online purchase.
You can save money on the following online purchases:
Clothes or shoes
Booking a flight
Food
Video Games
After your cash back balance reaches $5, Rakuten will send a check via PayPal. If you're already going to shop online to get the best deals, Rakuten or sites like it may help you to pay even less.
15. Offer Calligraphy For Special Events
Calligraphy is a beautiful skill that you can transform into a business.
Many people are willing to pay for your beautiful handwriting on their stationery. For example, brides may pay for envelopes addressed in a particular style of calligraphy.
You could offer your services locally. Or reach a global market by selling this skill on Etsy.
16. Collect Scrap Metal
You can get paid for scrap metal, which includes bulky appliances or leftovers from a construction job.
Although it can be challenging to find the right piece of scrap metal, you might have some luck on bulk trash day. If you have a vehicle to transport the scrap you find, this can be a relatively easy side hustle.
This can be one of the most innovative ways to make extra money in college.
17. Become a Notary
Although there are some upfront costs involved to make money as a notary, it can pay off in the long run. You'll earn money for each and every signature you notarize.
Consider working with a national database to make it easy to find jobs in your local area. Additionally, spread the word to family and friends about your new service offering.
18. Take Notes
If you are a good student and a solid note-taker, you can turn that skill into cash.
Typically, you'll take notes for a particular college class. You can then sell those notes to off-campus services or even to the school itself.
For example, when I was in school, students sold their notes to the university to help students who missed class due to medical reasons. It's worth asking a school official if this opportunity is available for you.
19. Flip Items
Every college campus seems to have a page of stuff that's free or for sale. It's possible to turn that page into a lucrative business opportunity.
You can either pick up free stuff and sell it. Or even put some work into a piece to flip it for a bigger profit.
My biggest tip for this side hustle is to be ready on move-out day. Many students aren't taking their furniture with them and leave it sitting on the curb. You can turn this day into a big win if you have the room to store stuff until the next move-in day.
Opting to sell your old stuff can be a great way to pay off student loans or earn extra cash.
Related Article: Make Money Flipping Furniture
20. Sell Eggs or Sperm
You can make a pretty penny selling eggs or sperm as a college student. If you are comfortable with this idea, then there are real profits to be made.
For those selling sperm, it's a relatively small payday. But it's possible to make $1,000 quickly.
But if you are comfortable selling your eggs, you could earn between $10,000 and $15,000 for enduring the often painful procedure.
21. Work For A Catering Company
Catering companies in popular areas are often looking for extra hands.
When working for a catering company, you'll often work the weekends for big events. If you are willing to give up weekend nights out on the town, catering is a good fit. Plus, these jobs are usually flexible enough to have time off when you need it.
Contact your local catering companies to see if they are hiring.
22. Mow Lawns
Mowing lawns is a classic way to earn some extra cash. If you are willing to work in all conditions, you could also offer snow shoveling services.
If you don't have a place to store your lawn mower, then consider renting a tiny storage unit. But don't forget to consider this cost when setting your prices.
It's easy to get started by simply knocking on doors. Or you can post your services on Facebook Marketplace, Craigslist or sites like it for extra exposure.
23. Sell Your Art
Are you a blooming artist? If others love your work, then it's possible to sell it for a profit.
A few things you might be able to sell include paintings, clothing, and jewelry. Although it may take some trial and error, you could earn a great income if you discover what people love in your art.
Consider selling the art at in-person craft shows or sell your crafts online on sites like ArtFire, Etsy, iCraft or other sites.
24. Babysit
Babysitting can be a lucrative gig for a college student. That's especially true if kids love you.
As a babysitter, you could charge between $10 and $20 per hour. But you'll need to have the patience to keep a child safe while their parents are gone.
When I was in college, I enjoyed this as a relatively small side hustle. But one of my friends took on so many babysitting gigs that she was able to pay for tons of school expenses.
Spread the word to family and friends or put up flyers in the neighborhoods around campus.
25. Rent Out Your Space
As a college student, you may or may not have extra space. But if you do have a spare room, renting it out is an easy way to make money.
You could rent out the space to a roommate. Or you could opt for a short-term rental option through a platform like Airbnb. Some college towns make lucrative short-term rental opportunities.
Not only will this give you an income stream while in school, but it could also set you up for a blossoming real estate portfolio after graduation.
26. Do Laundry
Both busy professionals and privileged college students send their laundry out. You can take advantage of this opportunity by starting your own laundry service.
It involves picking up dirty laundry and returning it clean, dry, and folded. Since the laundry machine handles most of the work, this is a great way to turn a profit.
Advertise your services on Facebook Marketplace, Craigslist or sites like it to start this side hustle and pay off your student loans.
Or head to the local laundromat and offer your services to customers who look like they'd rather be anywhere else.
27. Wash Cars
Many people want to wash their cars but simply don't have the time. If you have the time, you can wash cars for a nice income stream.
You'll need to buy some car washing supplies, like rags and soap. But you can charge more if you offer to meet the client wherever they want. For example, they can stay inside watching TV while you tackle this chore.
Start getting clients by spreading the word to the neighborhood that you are open for business.
28. Clean Houses
Cleaning up another person's house isn't always fun. But it could help bring in the funds you need. The best part is that you can get started with almost no start up costs.
Sometimes, you can sign up to help a bigger service clean homes around town. But if that's not an option, you can market your service on sites like Facebook Marketplace.
It's easy to find more clients once you do a good job for the few couple of houses because word gets around!
29. Paint Nails
A more glamorous option is to start painting nails for clients. If you know how to make nails beautiful, people will pay for your services.
As a college student, you can keep flexible hours around your class schedule. Consider offering in-home nail services to set yourself apart from the crowd. Busy professionals may welcome your in-home option as a time saver for them, which means more money for you!
Get started by offering free services to a few friends. If you do a good job, they'll be sure to spread the word.
30. Pick Up Pet Poop
Another chore that pet owners don't always have time for is picking up their pet poop. Although it's not a glamorous line of work, it could help you bring in the cash you are looking for.
Consider spreading the word about your services to the neighborhoods around campus. You might be surprised by how many homeowners are willing to take you up on the offer.
Come to the job prepared with a shovel and plastic bags to finish the job quickly.
Make Money Online
The following work ideas are where the true income potential is! This is because you can partake in any of these income streams from anywhere with an internet connection.
Even better, you can use your technical skills and these projects to build your portfolio and potentially turn into a long-term income stream that lasts well beyond your college years.
31. Sell Used Textbooks
Selling back your used textbooks to the campus bookstore has one of the lowest cash redemption values.
Instead, selling your books using BookScouter or sites like it will immediately check the price from 35 buyback vendors to show you the highest price.
Do you have lots of books? You now can do a bulk ISBN check. A BookScouter user may enter multiple ISBNs to learn what vendor will pay more for the whole bunch of books.
When you sell your books, you only have to package them and mail them for free.
32. Sell Your Old Tech and Movies
College students might have more tech gadgets and movies than most adults.
If you or your roommates have movies, video games, or electronic devices that are gathering dust but still have value, try listing your items on Decluttr or sites like it.
Download the app and begin scanning the barcodes of the items you no longer want. When you're all done, box them up and print out the prepaid shipping label.
Decluttr offers next-day payment via PayPal so you can get money quickly.
33. Take Online Surveys
If you have wanted to give your two cents on current issues and trends, you can make money in college by taking surveys!
One of the best companies that pay you cash is Survey Junkie as they are highly rated with a Trustpilot score of 4.3 out of 5.
Online surveys are not as lucrative as working a typical part-time job. However, you can complete them when you have a few spare minutes in between classes or during a meal break and can serve as a secondary income stream.
34. Complete Micro Tasks Online
If you like taking surveys but also want to get paid to watch videos, play games, and search the web, you can get paid by Swagbucks for the activities you do for free right now.
Swagbucks also lets you test products or do micro-tasks for market research that only take a couple of minutes to complete so you can get paid for working online with minimal effort.
You can redeem your points for gift cards for as little as $3 to your favorite restaurants and online stores like Amazon.
Swagbucks also offers PayPal cash payment too that you can transfer to your bank account to pay student loans.
35. Sell Photos Online
Do you post your happenings on Instagram? Now you can make money in college by get paid for taking pictures.
Smartphone cameras have come a long way and are better than most point-and-shoot cameras.
Professional photographers might earn top dollar for their photos. But, everybody needs to start somewhere, and your iPhone X camera might be better than what they had as a photography student.
Plus, you have the advantage of selling your photos online to any website or news service in the world.
Foap is one website that accepts smartphone pictures from Android and iOS devices. You could even advertise your photos on social media.
36. Sell Tangible Goods Online
If you have dreams of building the next eBay or Amazon e-commerce site, college is a great time to unleash your entrepreneurial spirit and create an online store. By using a platform like Shopify, you can start drop-shipping.
This means you don't have to kick your roommate out of your dorm to make room for all the inventory.
With Shopify, you create the sales pages, and when the customer places an order, the manufacturer directly ships the product from their warehouse to the customer's front door.
Or, you can always sell an online product like spreadsheets or eBooks that you have written.
Another benefit of selling with Shopify is that they have twice as many templates as other online shopping carts, and they offer a 14-day free trial.
As a cash-strapped college student, $100 might be all the extra cash you have to start your own business. Believe it or not, college is one of the best times to start a business because you have the most to gain and the least to lose.
37. Sell Your Video Game Accounts
Maybe you were a video game addict in high school and no longer have time to play them & still get good grades in college.
If that's the case, you might be able to sell your video game accounts online at sites like eBay to the highest bidder. You worked hard to make all that process, and it can be a quick way to make some extra money in college.
38. Become a Graphic Designer
Graphic design isn't just for making website graphics and logos. While there is a strong demand for website design, it's not the only option.
It's also possible to earn a tidy income by designing:
eBook covers
T-shirts
Business cards
Wall art
Personalized gifts
Product packaging
If you have an eye for design, put your talents to use with 99 Designs or CafePress. Either of these services will help you meet individual clients and large businesses looking for a quality designer.
Alternatively, you can advertise your products on social media.
Learn more: 25 Best Online Jobs for College Students
39. Freelance Write
Getting paid to write isn't just for professional newspaper & magazine journalists. You might be surprised how many websites, blogs, and periodicals pay average people to write articles and eBooks for them.
While being a journalism or writing major can lend you a competitive advantage, you don't have to be the next Shakespeare or Stephen King to make money writing.
Anybody can make a steady income from freelance writing in their area of expertise such as personal finance, health & lifestyle, entertainment, marketing, etc.
You already have experience writing research papers and college essays, so the transition may be smaller than you expect.
Launching your freelance writing career might feel daunting at first. One of the best ways to get started is by taking the online course Earn More Writing which will show you how to build your personal brand and locate the best writing gigs in any niche.
If writing isn't your thing, you could consider being a social media manager. A social media manager helps companies post on social media platforms and respond to comments.
40. Start a Blog
If you want to pursue the previous idea of freelance writing to make money, starting a blog is an excellent way to make money in college and has the potential to earn passive income from affiliate marketing.
When the visitors click on your affiliate link, they will be taken to the merchant's website to buy the product. If they make a purchase, you get a percentage of the proceeds.
Think of it as a "referral fee" your landlord pays you when a friend signs an apartment lease and mentions your name.
It's entirely possible to earn affiliate income from articles you wrote 3 or 4 years ago.
Michelle, a successful affiliate marketer, shares her secrets of how she earns over $100,000 a month in affiliate links with her Making Sense of Affiliate Marketing course.
Just make sure you are familiar with social media marketing before you start a blog so you can successfully advertise it.
41. Start a YouTube Channel
If writing isn't exactly your cup of tea, social media videos are another way to earn online income.
In some ways, video channels like YouTube are more relevant than blogs with 1,000-word posts since you can visually see the person changing a car battery, performing a skateboard trick, or beating the final boss in a video game.
Similar to blogs, you can add affiliate links for products and services you recommend in the video.
As long as the video is on YouTube and people continue to watch it, you have the opportunity to gain affiliate income when they make a purchase.
42. Earn Stock Dividends
While your disposable income might be very small as a college student, it's never too early to start investing in stocks that pay regular dividends.
With historically low bank interest rates, the stock market is one of the few avenues to earn passive income.
Investing as a college student can also be a great learning experience. You can learn the ins & outs of investing with a small amount of money to prepare you for when you earn a "real" paycheck.
Betterment
College can be a great time to learn the ins and outs of investing so you can become a smarter investor when you begin earning a full-time paycheck.
If you don't have the time to learn about investing but want to get a head start on building a nest egg so you can retire early, Betterment is a hands-free way to get started.
Ally Invest
To maximize your earning potential, you will want to use an online broker with the lowest trading fees. Ally Invest allows you to trade stocks as low as $0 per trade which is awesome.
You can also trade ETFs and Mutual Funds to increase your investment diversification by reducing market risk without sacrificing your earning potential.
In addition to having some of the lowest fees in the industry, Ally Invest has excellent customer service and some pretty good market research tools as well.
43. Test Websites
When a company launches a new website or wants to improve their old one, they might bring in the help of user testing. User testing allows them to see what people like and don't like about their site.
And companies are willing to pay for your opinion about their site! Typically, you'll earn about $10 per 20 minute test.
Want to get started? Here's a list of companies that will pay you to test websites.
44. Join Amazon Mechanical Turk
Amazon Mechanical Turk offers a chance to earn money for completing tasks, similar to being a virtual assistant.
Although the tasks are relatively quick to complete, a computer cannot complete them without human assistance. And that's where you come in to become a virtual assistant.
A few of the tasks you could complete include data entry, transcription, image recognition, and more. The pay per task is relatively low, especially for data entry.
However, a low barrier to entry makes this a relatively easy opportunity if you have extra downtime.
45. Transcribe Audio
As a transcriptionist, you'll type out documents based on recorded audio files. You can tackle this earning option any time of the day or night.
Although there can be a steep learning curve, you'll get faster with time. As you increase your proficiency, you'll earn more per hour because more transcription companies will pay you by the audio minute.
A few companies to work with include Rev, GMR Transcription, and Daily Transcription.
Interested in this opportunity? Check out our full article on how to make money transcribing.
On Campus Opportunities
Let's review some of the classic ways to make money in college. These might include some of the ways your parents or older siblings worked as college students.
46. Work-Study
As part of your financial aid package (although some positions are non-needs based) you might be able to find a work-study job that allows you to get paid to study.
Each semester, your school has paid work-study positions to fill which may potentially allow you to be a computer lab research assistant, work behind the desk at the college library, or become a clerical research assistant for an academic department.
There is an element of "work" to these jobs, but when you don't have to replace paper in the printers or help a student or professor with a task, you can use the time to study.
47. Be a Campus Tour Guide
Many colleges often have groups of visitors that come to view the historic buildings or sites on the campus grounds and offer a 1-hour tour several times each day.
If you like meeting new people and have school pride, being a campus tour guide is an easy way to make money in college without a huge time commitment.
48. Work at the School Museum or Campus Gift Shop
Many historical colleges also have a school museum that tells about the history of the college and might include special collections donated by alumni for current college students and visitors to enjoy.
Included in every museum or campus is a gift shop and a cash register manned by a student cashier.
Being a cashier means you might not have as much free time to study compared to being a computer lab or library assistant.
However, being able to remain on campus might mean you can walk to work and save on driving expenses.
49. Work at the Cafeteria
You can also make extra money in college working in your school cafeteria or one of the restaurants within the student center food court.
Although these jobs might be more time intensive, it can be possible to have flexible hours as you can work breakfast, lunch, or dinner, compared to only in the afternoons with other types of employment.
50. Become a Resident Assistant
When it comes to campus jobs, you can live on campus for free by becoming a resident assistant (RA) for your college dorm room.
This can be a great opportunity to earn some cash while serving in a leadership role in one of the most popular campus jobs. You are responsible for the dorm residents in your quad, after all.
If a resident assistant isn't your cup of tea, you could be a teaching assistant. A teaching assistant helps professors with their daily tasks.
From helping to grade papers to organizing lesson plans, a teaching assistant makes a professor's life easier.
Summary
As you can see, there are several easy ways that you can make money in college. Hopefully, you found one way to earn extra cash while you are finishing up your college degree.
If you do, you can potentially graduate college with less debt and more peace of mind.